South African model Candice Susan Swanepoel is not your average supermodel.  She has been dominating the fashion industry for years and is best known as one of Victoria's Secret Angels.  Swanepoel is one of the biggest names in the industry.  But when the model is not on camera, this supermodel usually keeps a low profile.  This is why it's interesting to learn more about what makes the model tick.  Here are some of the things you probably did not know about her.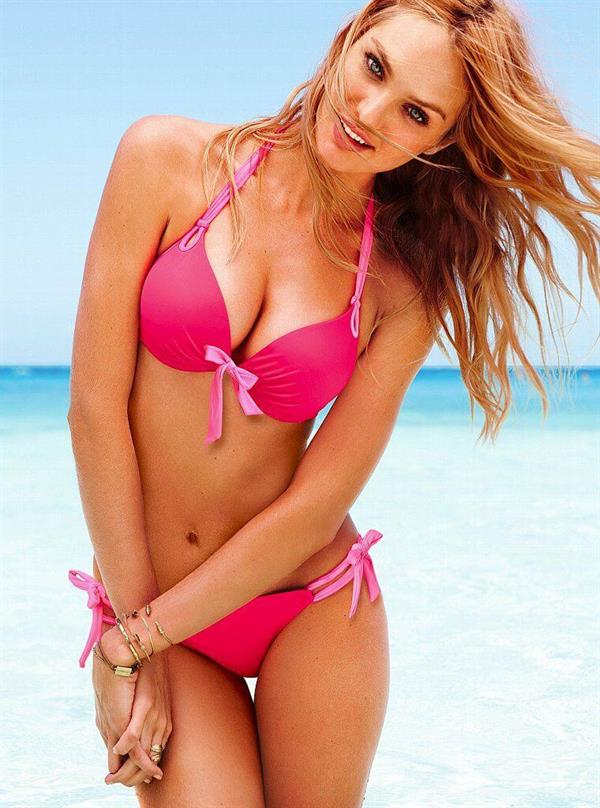 Candice Swanepoel Grew Up On a Beef and Dairy Farm
Swanepoel is not one of those usual vegetarian models.  She's a woman who craves meat and it is mainly because of her upbringing.  She grew up on a farm that produced dairy and beef and was raised eating them.  Unlike the other models, she does not follow a strict diet plan.  "Food-wise, I'm very, very lucky that I can eat whatever I want.  For me, I've always had a healthy lifestyle.  If I eat something that's not fresh, I feel it immediately, so I crave good food.  I crave meat.  I grew up on a dairy and beef farm, so I crave that. I don't cut anything out, and I just work out more," she once said.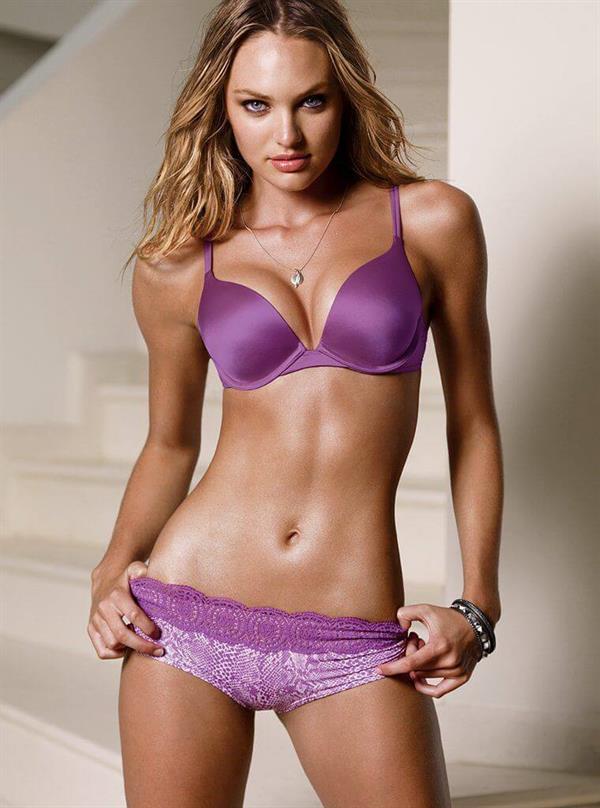 Candice Swanepoel was Discovered by a Model Scout at Age 15
It did not take long for the model scout to recognize the potential of Swanepoel.  At the age of just 15, she was at a flea market in Durban when she was spotted.  She was shopping when she was spotted.  This is a pretty common incident.  Many models are discovered at public places such as at the mall or at the park.  Big names such as Kate Moss and Gisele Bundchen were also scouted in public.  Moss was on a family trip when she got scouted.  Bundchen was spotted while she's ordering a Big Mac.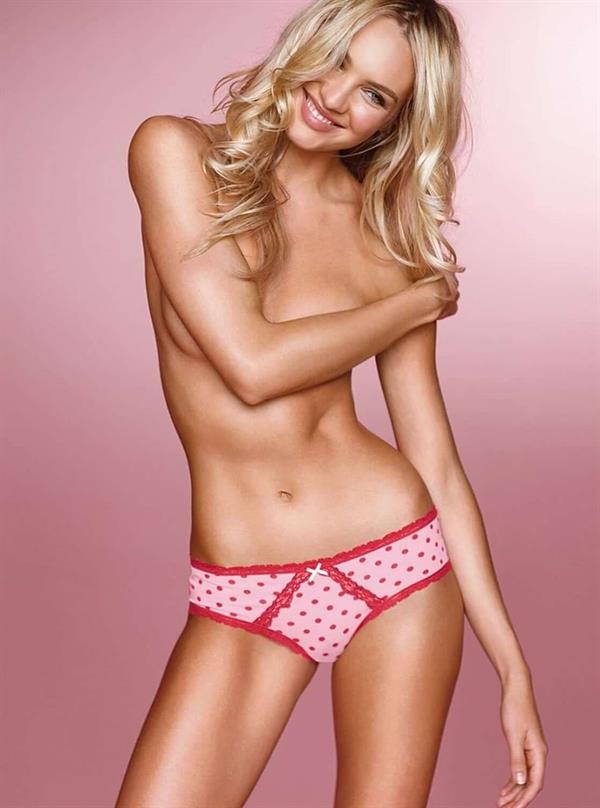 Candice Swanepoel moved to Paris from her farm in South Africa after being discovered, where her modeling career quickly took off.  The young model was already stomping different runway stages and appeared in Italian "Vogue" within just her first year in the business.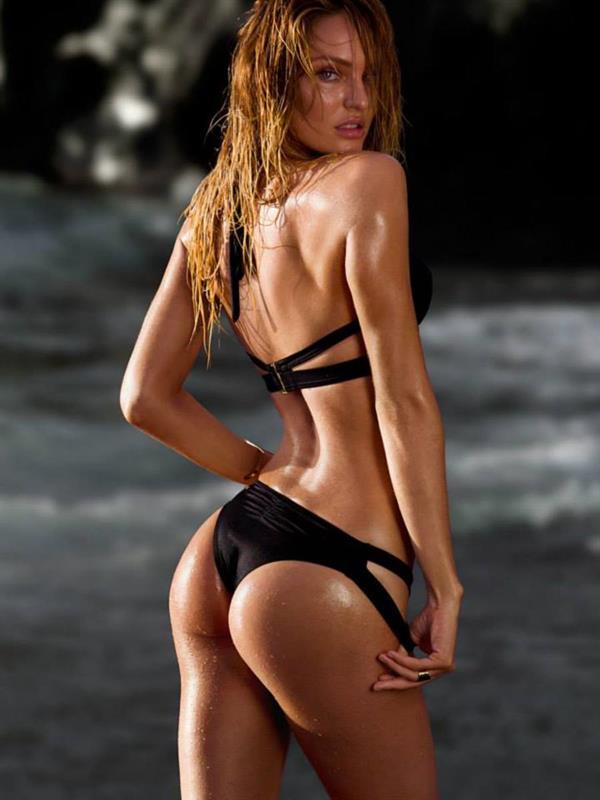 She is Fluent in Three Languages
Swanepoel is not just a pretty face but also is a smart Angel.  Did you know she's fluent in three languages?  Yes! And that's a big plus.  The model speaks English, Afrikaans and Portugese.
She was born to an Afrikaner family, giving her the opportunity to learn to speak both English and Afrikaans fluently from a young age.  She has dated Brazilian model Herman Nicoli who taught her to speak Portuguese.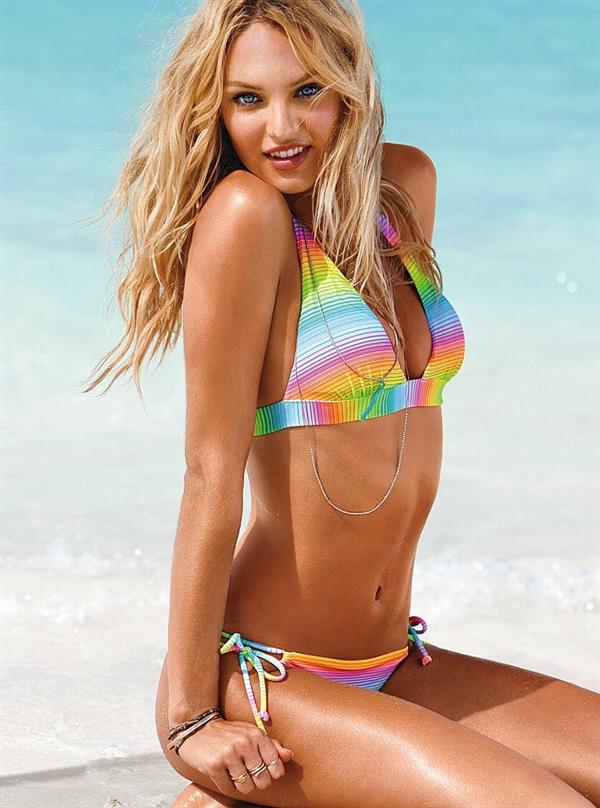 Candice Swanepoel Grew Up Learning Ballet
Swanepoel's first love was ballet dance. Swanepoel wanted to be a ballet dancer growing up and was convinced that she would become a professional ballet dancer.  In an interview, she shared, "I was a ballet dancer growing up and that's what I was convinced I would be.  I was very skinny, braces; so I never thought I would be a model."  She has expressed about her dreams of moving to New York to pursue ballet, saying "that was what I actually wanted to do. I wanted to go to ballet school in New York."  The model also claimed that her passion and training for dance have helped further her modeling career.  "Ballet has helped a lot with modeling because I think about all parts of my body, from my fingers to my toes," Swanepoel explained.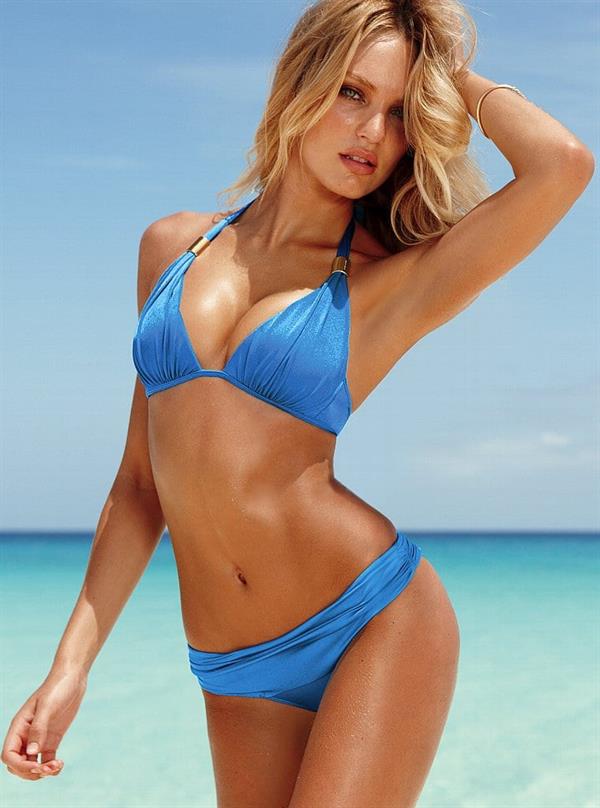 Candice Swanepoel has Appeared on Vogue Cover in Eight Countries
Vogue is one of the greatest fashion and lifestyle names in the modeling industry and many upcoming models would really want to be in their cover.  Supermodel Swanepoel appeared in the Vogue cover, not just once, but on many occasions in eight different countries.  Throughout the course of Swanepoel's career, she has graced the cover of the Mexican, Japanese, Italian, Australian, Greek, Portuguese, Spanish, and Brazilian editions of Vogue.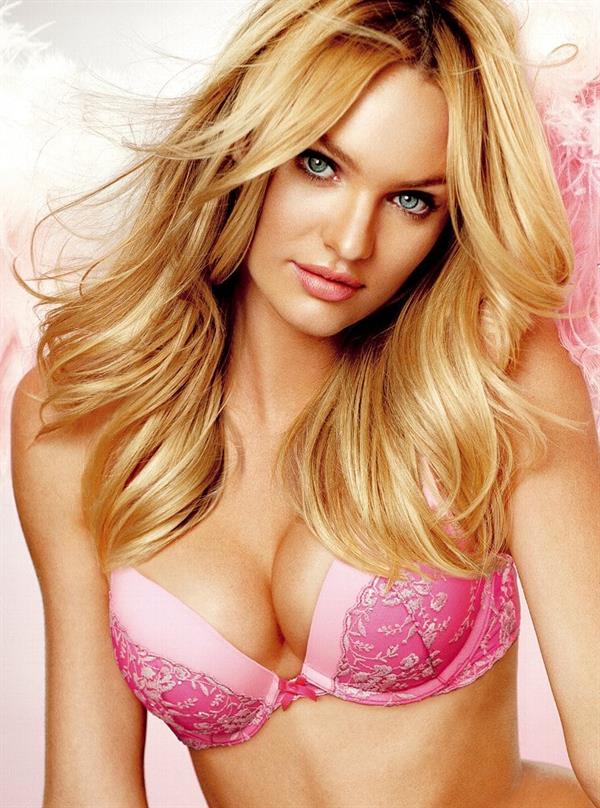 She Modeled a Ten Million Dollar Bra
Yes that's right.  Candice Swanepoel modeled a whopping 10 million dollar bra during a Victoria Secret show in 2013.  The brassier is a little heavier than an average one, but Swanepoel modeled it gracefully during the show.  The expensive bra was known as the Royal Fantasy Bra and was the craft of Victoria's Secret and world-renowned fine jeweler, Mouawad.  It features more than 4,200 precious gems including yellow sapphires, diamonds, and rubies with a 52-carat ruby in the middle.  It is Victoria's Secret's most expensive brassier since 2005 when Gisele Bundchen modeled the Sexy Splendor Fantasy Bra.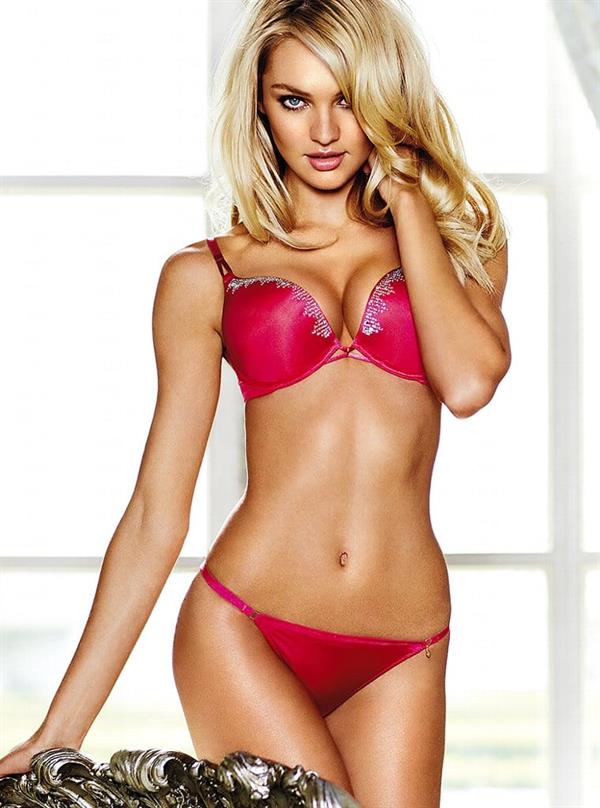 She Does Charity Work to Fight HIV in Africa
This model is clearly beautiful on the inside and the outside.  Swanepoel gives back by doing a charity work for HIV in Africa.  She fights AIDS and HIV by collaborating with a brand known as Mother Denim.  She has designed some practical and fun pieces which women can buy to support the mothers2mothers charity.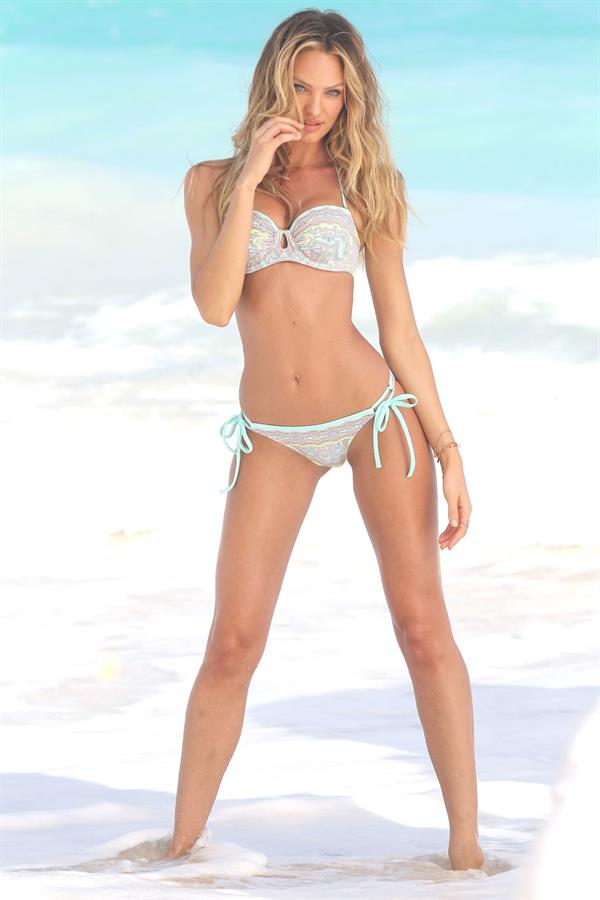 She Still Gets Nervous on the Runway
Swanepoel has posed for countless photo shoots and has walked in over a hundred fashion shows.  But the model still gets nervous on the runway.  "The runway, I don't know what's wrong with me, I get more nervous every year!" she shared during an exclusive chat with Her Campus when asked if she gets more nervous during a fashion show or on a photo shoot set.  "The fashion show, because it's live, because there's a massive audience, because millions of people see it — it is just crazy."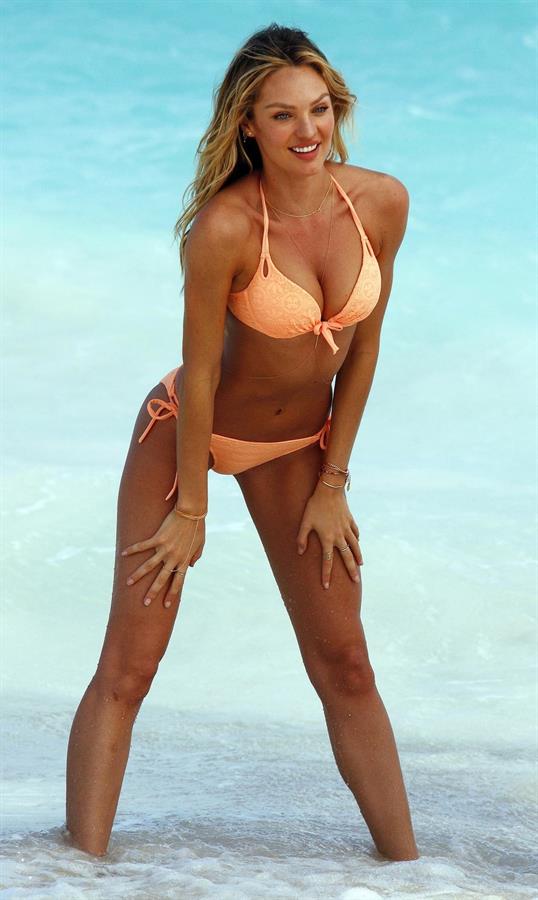 She Topped Maxim's Hot list in 2014
Many fans knew then the Victoria's Secret Angel supermodel was hot and beautiful, but Maxim has confirmed that status: As voted on by Maxim's readers, Swanepoel locked the top spot in the magazine's Hot 100 list in 2014.  Swanepoel's fame has taken off so quickly and the model could not believe the news herself.  She even thought that being named Maxim's hottest female was a practical joke.  My agent gave me the call and I was, at first, a little bit wary," she said to ET Online while attending the Maxim Hot 100 bash celebrating her cover.  "I was like, 'Who rigged that? Who decided that?  Is this a practical joke?'"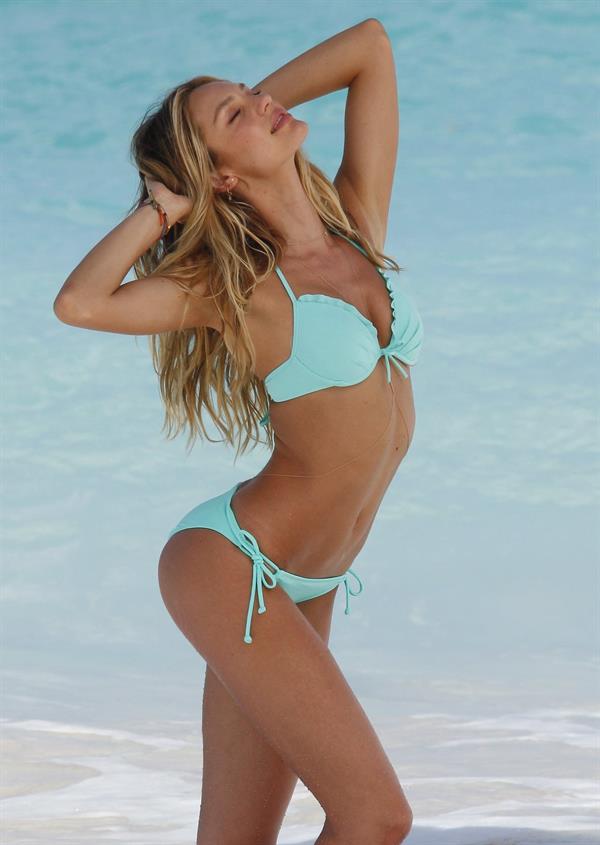 Maxim says in Swanepoel's bio on their site that "the impossibly leggy, blue-eyed beauty was spotted at 15 and quickly established herself among the elite, appearing on countless magazine covers, and strutting the runway as Victoria's Secret's alpha Angel."
"It's a huge honor to be Maxim's No. 1, among so many beautiful and talented women! . . .  It's a great feeling."
… and yes we do have nude pictures of Candice Swanepoel on BabesRater.  If you want to see those titties (and I know you do).  Just follow that link!