One of the freshest face in the modeling world.  I mean, she looks like she just came from a really good beauty sleep on a tropical island (with me rocking the hammock).  There's something about that face of hers that'll make you stare longer.  It's hypnotizing.  It's…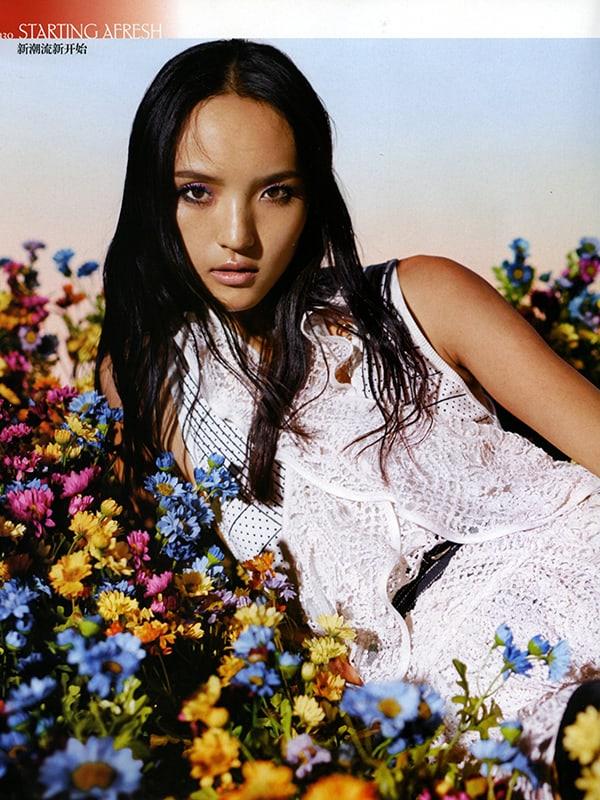 If you didn't give that above pic a good 30 seconds to a full minute look then you don't appreciate beauty.  Really.  You see, a sensitive soul would pause and…  and…  Okay, let's get to know her more and then enjoy the pics.
Who is Luping Wang?
Luping is a Chinese fashion model who has walked the runways for Belstaff, Kenzo, and Shiatzy Chen.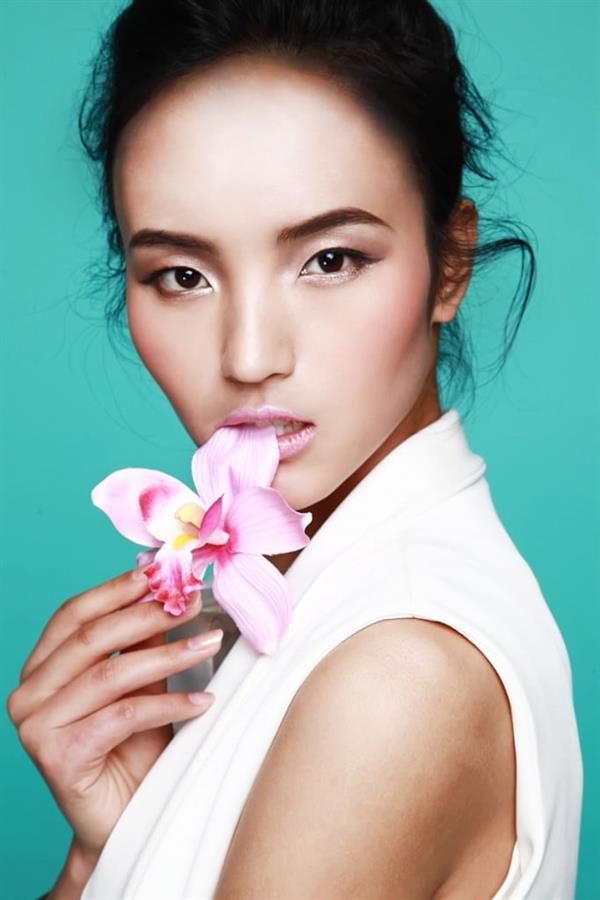 She is currently under representations from a LOT.  Yup, like Le Management Stockholm, Louisa Models Munich, Le Management Copenhagen, IMM Bruxelles Brussels, Traffic Models Barcelona, Premier Model Management London, Why Not Model Management Milan, Oui Management Paris, and New York Model Management New York.  Her mother agency, however, is SMG Model Management in Guangzhou, China.
Her Early Life
Luping Wang was born and raised in Shandong, China.  Her birthday is July 12 but we don't know what year.  Sorry.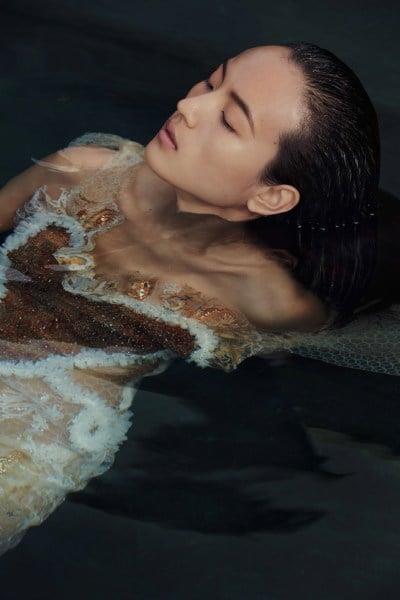 As a child, she has always wanted to be a model.  And though it seemed like an impossible dream in her small hometown, her parents were very supportive after she got her start.  So…  thank you, Mr. and Mrs. Wang.
Career
This fresh face was discovered in a shopping mall in her hometown of Guangzhou.  She did domestic modeling while finishing college, and was then promptly scooped up SMG Model Management.  She made her international debut as an exclusive at Burberry Prorsum during Spring/Summer 2015, setting off a flurry of bookings from names like Chloé, Stella McCartney, Alexander McQueen, Dolce & Gabbana, Dior, and Hermes.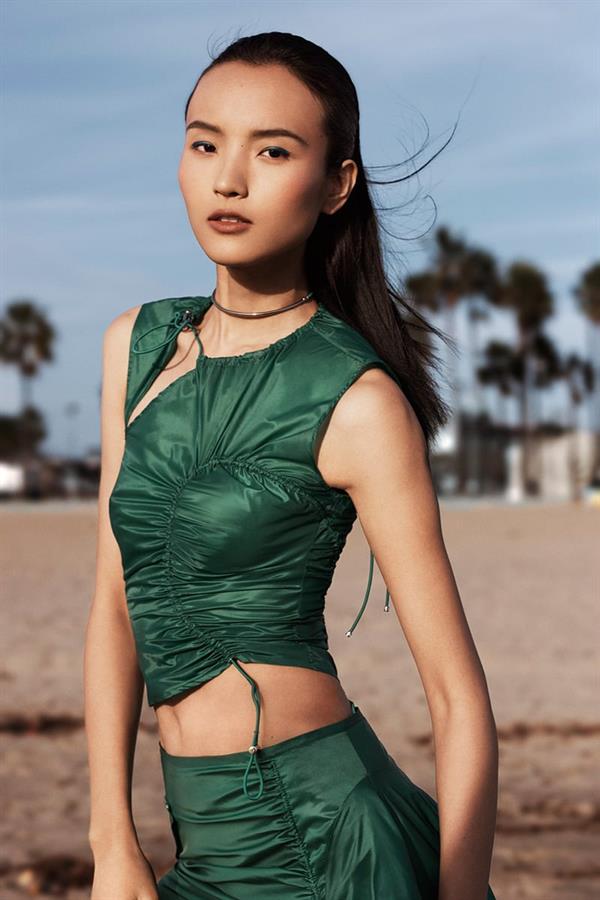 Facts and Trivia
Luping Wang is known for her energy.  She also showcases confidence and good vibes to her peers.  She says that it's important to make a good impression on casting directors with your infectious energy and enthusiasm as that can make all the difference after a long and tiring day of casting.
Luping admires Fei Fei Sun.  She says that Fei Fei is an example of a successful person without an ego, and is always willing to lend a hand and help others.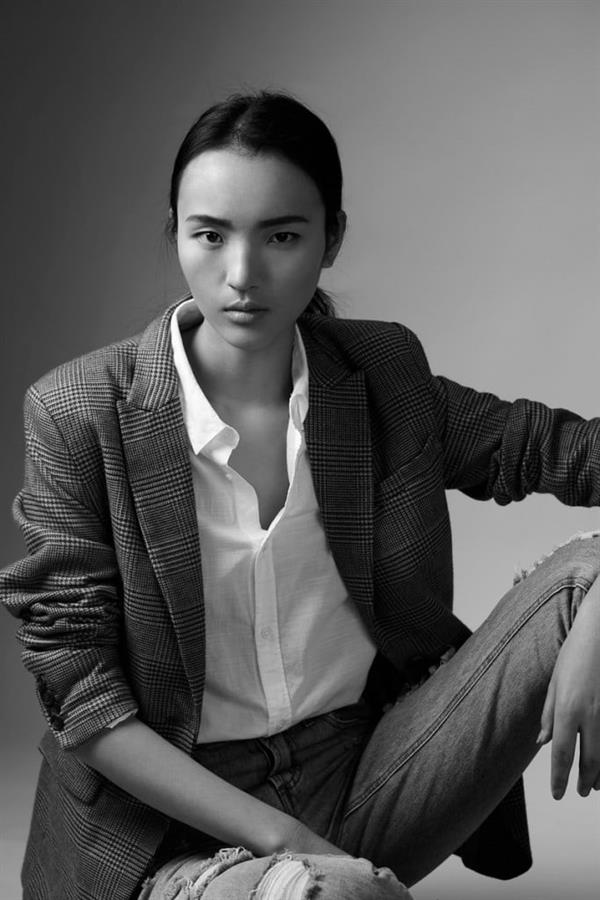 Luping and Fei Fei worked together at Dior and Hermes, where Fei Fei Sun took the time to explain the little things and even helped Luping Wang fix her dress.
Luping is also friends with fellow model Feng Qi Wen, whom she met in Hong Kong.  The two hail from the same area in China and both share the love for spicy hotpot!
Body Measurements
Luping Wangs stands 5 feet, 10 inches and she possesses a 32-24.5-34.5 figure.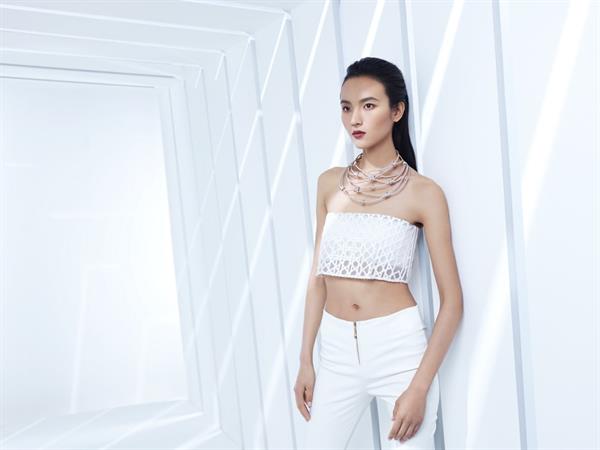 Luping Wang Photos
Follow her on Instagram for a daily dose of her beauty.
Also, do check out our Luping Wang page for more of her pictures.