Beautiful. Man, she is truly beautiful.  Perhaps one of the most beautiful women I have ever seen.  I don't know about you right now but I am totally mesmerized by Raissa Santana here.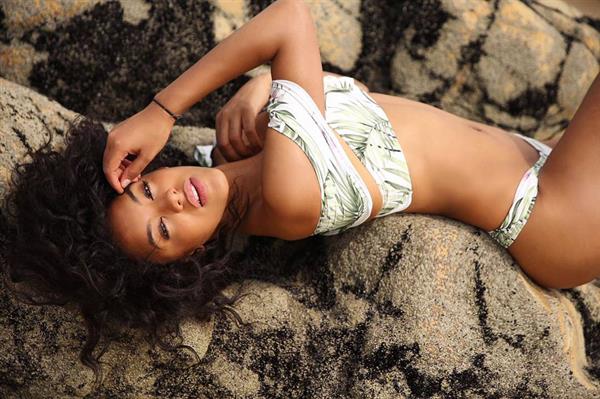 She's heaven-sent, man.  Beauty like that just don't…  If someone reading this disagrees, well…  You better get your eyes checked or better yet, get a lobotomy.  Yup, because…  I really don't want to repeat it but…  Just kidding!  I want to.  And I can say it over and over again.  She is so damn beautiful!
Who is Raissa Santana?
Raissa is a Brazilian model and beauty pageant titleholder who won Miss Brasil 2016 and represented Brazil at Miss Universe 2016, where she placed in the Top 13.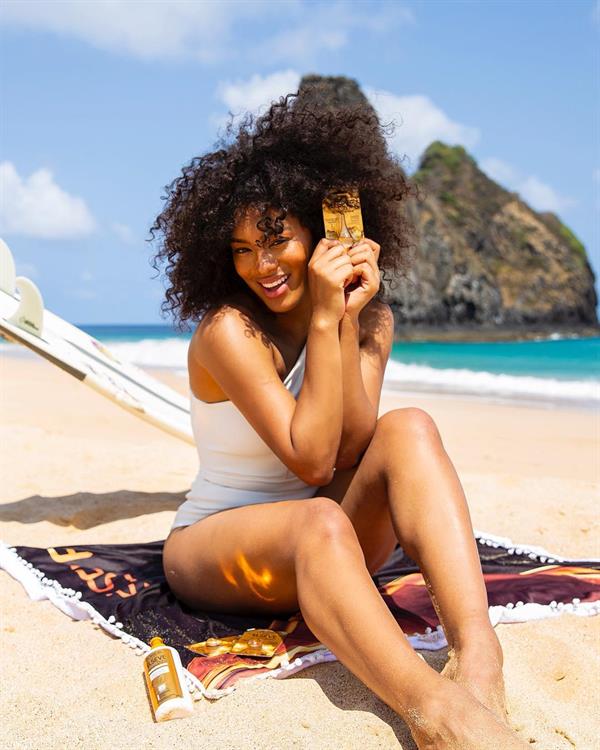 She is the second Miss Brasil winner of black origin, after Deise Nunes (1986).
Her Early Life
Raissa Oliveira Santana was born on July 6, 1995, in Itaberaba, Bahia, Brazil.  Growing up, Raissa was bullied in school was branded ugly because of her natural hair.  She felt she had to straighten her hair even as a young child because she was told her natural hair wasn't beautiful.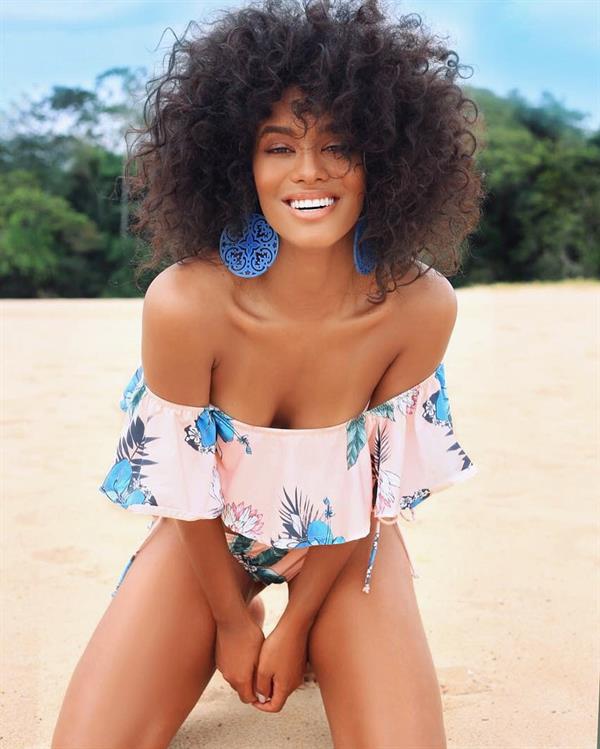 Raissa has a degree in marketing.
Facts and Trivia
Raissa is a big sports fan and you can always find her supporting her favorite teams like Palmeiras, a futbol team in São Paul.
Raissa has posted several Instagram photos using #girlpower quotes from classic Beyoncé songs, including the ultimate break-up song "Best Thing I Never Had."  Yup, she's part of the Beyhive.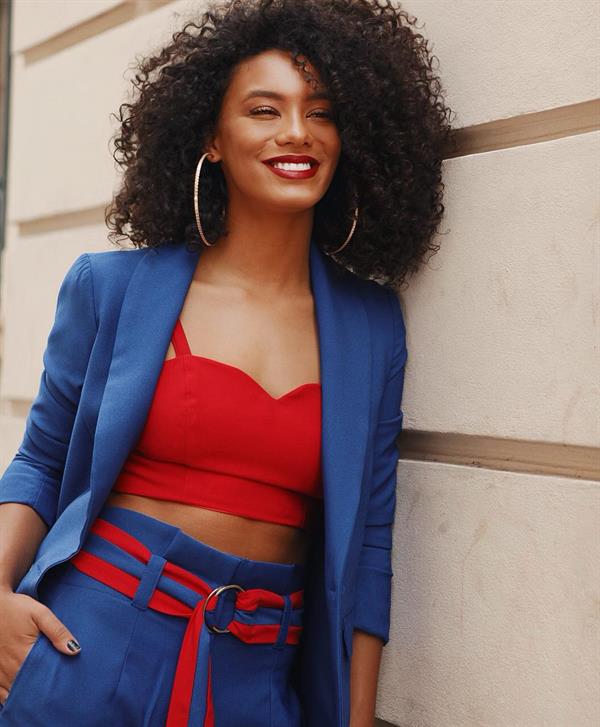 She is one of five children raised by a single mother, Rosineide Santana.  She's always sharing the love and support from her family on her Instagram.
Her Body Measurements
Raissa stands 5 feet, 9 inches and she possesses a slim 35.5-25-34 (32B bra size) figure.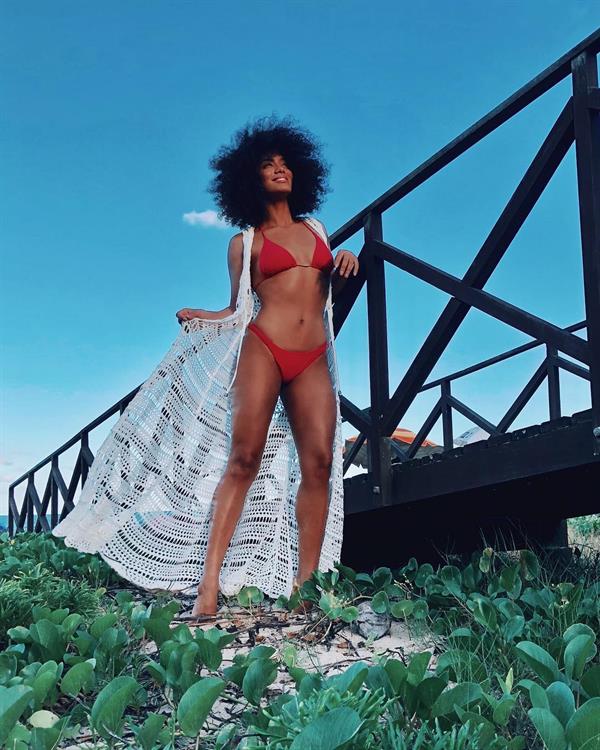 Raissa Santana Photos
Follow Raissa on Instagram for a daily dose of her celestial beauty.
Also, do check out our Raissa Santana page for more of her beautiful pictures.