Daria Werbowy used to be one of the most gorgeous models out there.  Well, she still is.  I mean, yeah, a lot of pictures looking overly haggard are popping up but even in her worst, she still looks fine.  Oh, and there are many others who…  You know.  Once the makeup is gone, blech.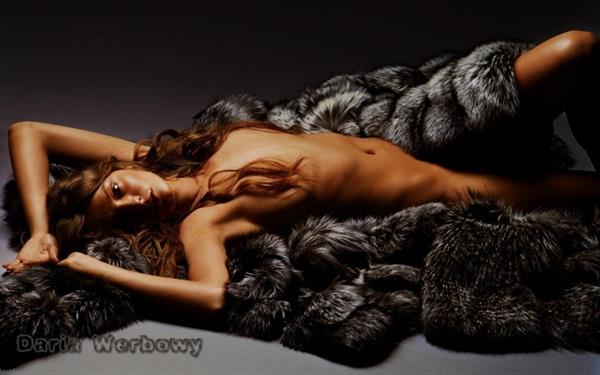 That picture above will change the perception of those haters.  I mean, yeah, she's glammed up there but use your imagination.  The beautiful facial symmetry is just hard to miss.
Who is Daria Werbowy?
Daria is a Ukranian-Canadian fashion model who is most famous for being one of the faces of Lancome.  Throughout her career, she has modeled for Prada, Yves Saint Laurent, Valentino, Versace, Louis Vuitton, Alberta Ferretti, Alessandro Dell'Acqua, Alexander McQueen, Burberry, Calvin Klein, Christian Dior, D&G, DKNY, Dolce & Gabbana, Gucci, amongst other elite fashion brands.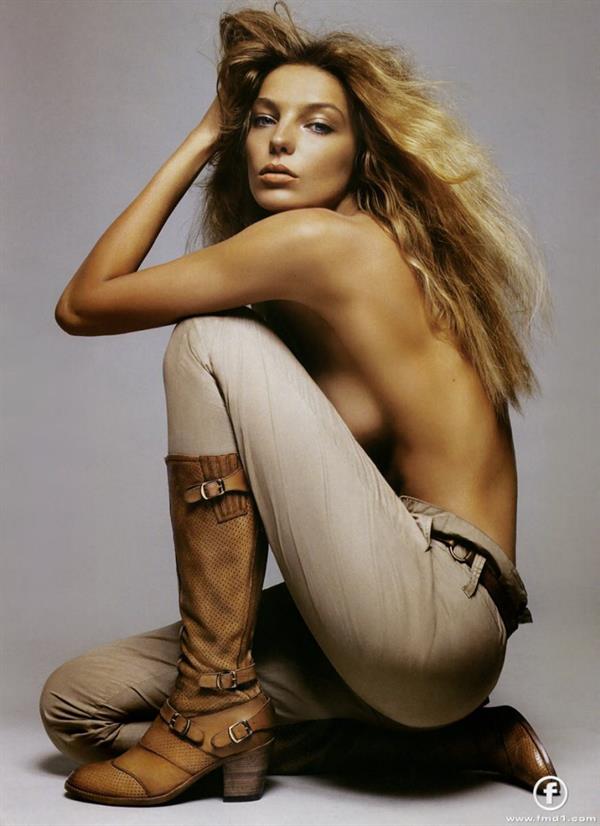 She also has appeared on more than 150 magazine covers, including 'Vogue' (US, Italy, Spain, Japan, Korea, Portugal, Greece, Australia, Brazil), 'Elle', 'Numero', 'Madame Figaro', 'Flare', 'Harper's Bazaar' and 'Fashion Toronto'.
Her Early Life
Daria Werbowy was born on November 19, 1983, in Krakow, Poland.  She was the youngest child of a tight-knit Ukrainian family.  When she was just a young girl her adventurous father decided to relocate to Toronto, Canada.  Along with her siblings and parents, Daria grew up passionate about sports, including sailing, hockey, basketball, and rugby, and considered herself a rough and tumble tomboy.
Daria was already 5'11" at the age of fourteen.  She had braces and no intention of being a model but her friends and neighbors encouraged her to become a one.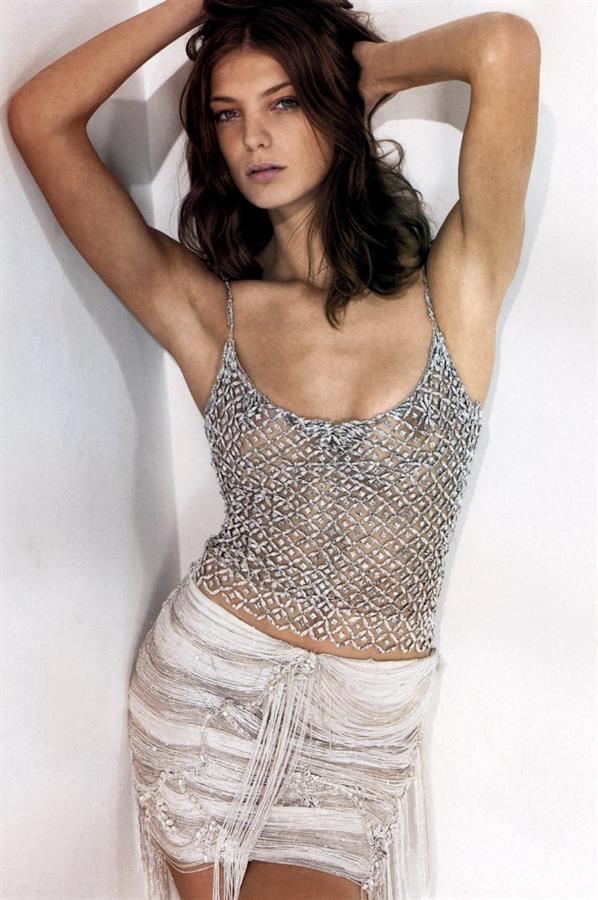 Daria felt more attracted to painting and visual arts then.  She only began modeling in earnest as a way to pay for school.  She attended 'Saint Sofia Ukrainian Catholic Elementary School' followed by 'Casthra Park Secondary School' in Mississauga, where she studied visual arts.
Career Journey
Daria began her modeling journey in 1998.  Her schoolmate's mother was the head of a Toronto-based modeling agency and Daria spent a year doing modeling work for her without much success.
In 2001, she moved to New York City and began to work for 'Elite Models' but failed to achieve much traction.  She then spent six months in Greece and other European countries but was unable to find any lucrative work as a model.  The next year, she returned home to Canada and worked briefly as a sailing instructor.  In 2003, her father encouraged her to give modeling another try.  Her agent then landed her a modeling gig for 'Prada', which was the start of her international career.  That same year, she appeared on five 'Vogue Italy' covers and did work for 'Jil Sander', 'Prada', 'Alessandro D'Acqua', 'Nina Ricci' and 'Chloe'.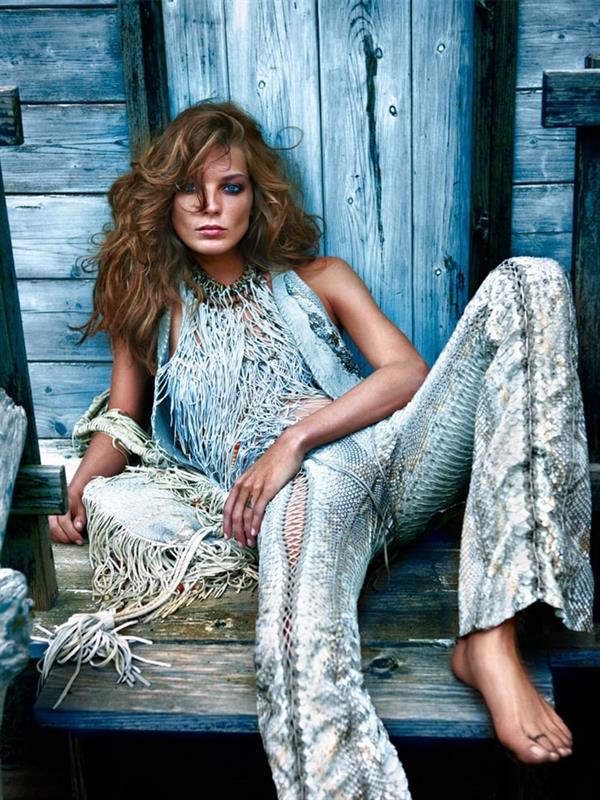 She even made it to the Top 10 highest-grossing supermodels for most of the past decade.
Facts and Trivia
Daria is very close to her father and considers him to be her best friend.  She credits her father for encouraging her to work as a model after her first professional bookings were unsuccessful.
She is also a devoted sailor, she sailed on a two-month trip to various places in South America.  In 2008, she took a break from her modeling career to sail across both the Atlantic Ocean and the Mediterranean Sea with her father, siblings, and three friends.  During the trip, she broke her foot when an engine fell on it but returned to modeling later that year.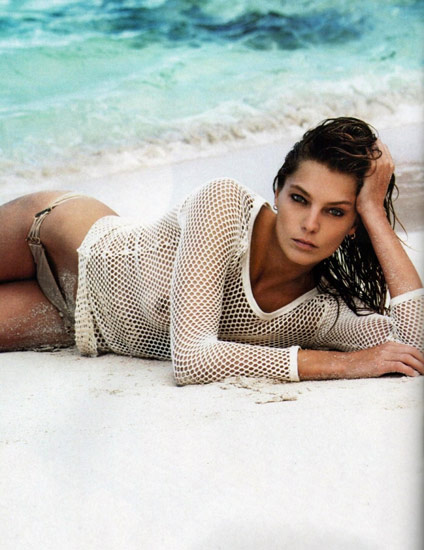 She was rumored to be in a romantic relationship with Josh Hartnett for a brief period.
Daria was the last model photographed by the legendary photographer Helmut Newton before his death in 2004.
Daria Werbowy was awarded a star on 'Canada's Walk of Fame' on September 6, 2008.  She is one of just two models to receive this honor.
In 2011, she went on a two-month backpacking expedition from Guatemala to Peru.
She holds the records for opening the highest number of catwalk shows in a single season.
Her Body Measurements
Daria Werbowy stands 5 feet, 9.5 inches and she possesses a 35-24-33 figure.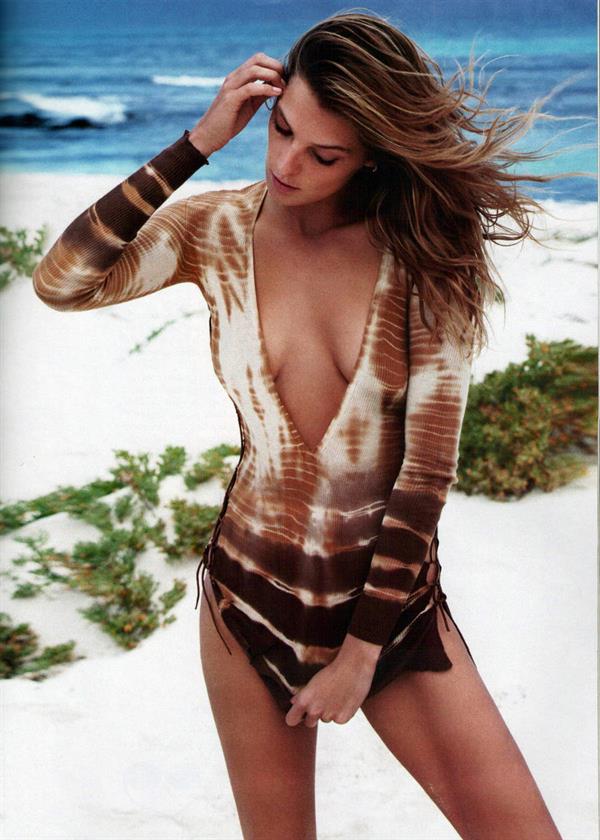 Daria Werbowy Photos
Follow her on Instagram for her lifestyle and other modeling posts.
Also, do check out our Daria Werbowy page for more of her pictures.