Brooklyn Decker is an American actress and model who came under the spotlight after her appearance in the 2006 Sports Illustrated Issue.  She has also appeared in TV series such as Battleship, Just Go with It, and What to Expect When You're Expecting.  She has done a lot of endorsement works for Gap, American Eagle, Gap, Victoria's Secret, Splenda, Finery, Hollister, Black Forest USA gummies, and many others.  She has one of the most sought faces in the industry and is extremely successful.  She is just adorably perfect for today's feature.  But who really is Brooklyn Decker?  Let's take a look and know more about this beautiful model.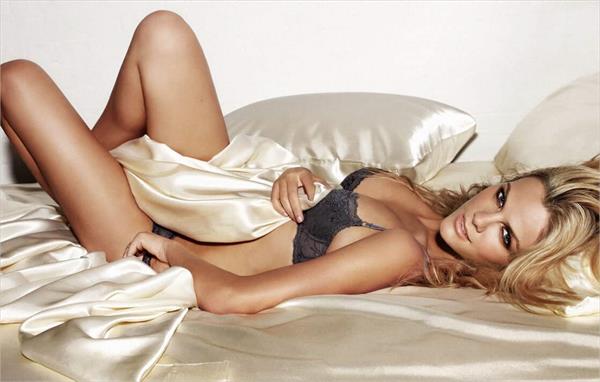 Her Early Life
Decker was born on April 15, 1987 in Kettering, Ohio in the United States.  She is the daughter of and Tessa Renee (Moore), a nurse and Stephen Michael Decker, a pacemaker salesman.  She has a younger brother named Jordan.  Although Decker was born in Kettering, she and her family moved to Middletown, Ohio.  They then later moved to Matthews, North Carolina, a suburb of Charlotte.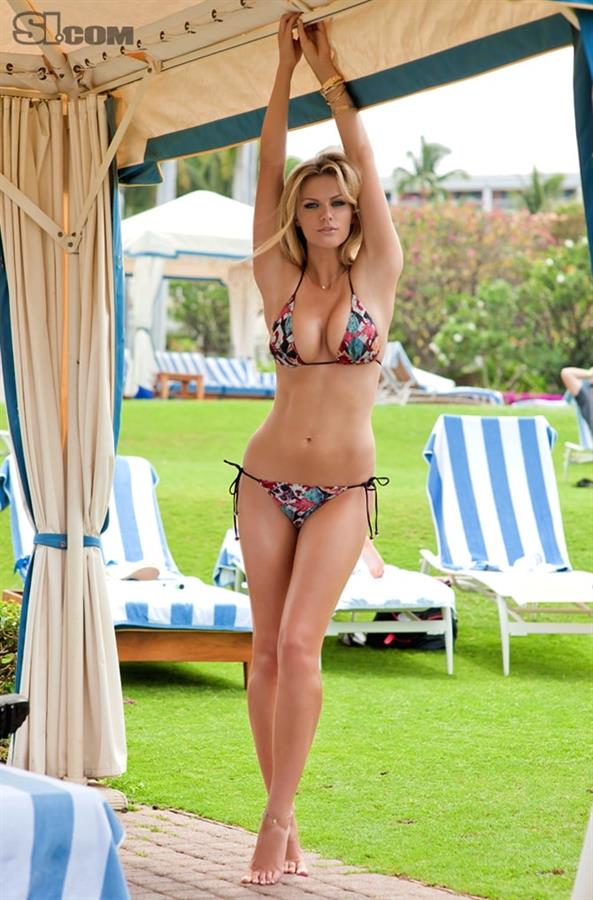 Her Professional Career
She was discovered by a talent scout while she was shopping in a Charlotte shopping mall at the age of 16 years old.  She started her modeling career as the face of prom dress maker Mauri Simone.  Decker then modeled for numerous magazines, including 'Glamour', 'FHM', 'Teen Vogue,' 'Victoria's Secret,' and 'Cosmopolitan'.
Decker has also done a few works on TV series and is known for her role as Mallory Hanson in the series 'Grace and Frankie'.  She has made guest appearances in TV shows including' 'Ugly Betty', 'Chuck,' 'The League, and 'Royal Pains.'
In 2011, she made her feature film debut with the romantic comedy film, "Just Go With It".  She played the role of Palmer Dodge, which made her a Teen Choice Award for Choice Movie: Breakout Female.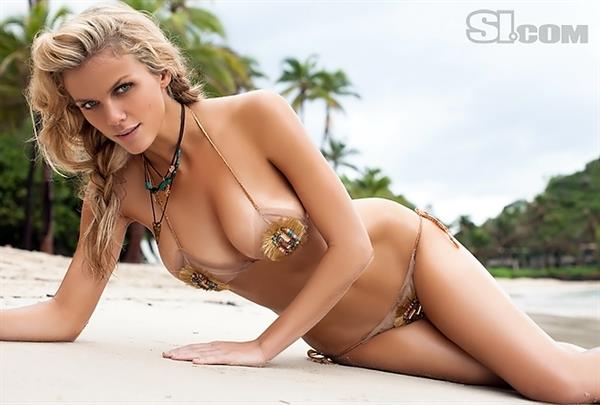 Her Most Notable Work is With Sports Illustrated
Decker joined the Sports Illustrated Swimsuit family in 2006 and she is best known for appearing as the cover model in the 2010 'Sports Illustrated Swimsuit Issue'.  The cover has been really remarkable.  During the shoot, Decker shared something on how this project means to her.  "No matter how much I know the crew I still get nervous . . .  And I guess it's because SI means so much to me.  And the shoot means so much …  But I definitely feel like I've grown into myself so much more when I was 18.  I mean, I was fresh out of high school.  It's a very different story now", she said.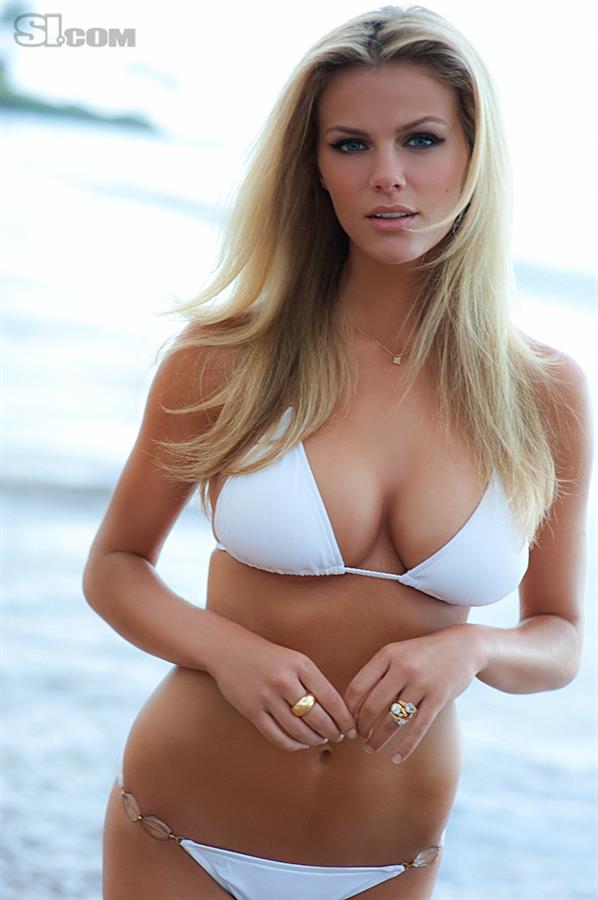 She Stands Up and Responds to Body Shamers
Decker stands up with post pregnancy body shamers.  She constantly hears from people who think she looks unhealthy now that she has become a mom.  The model seems to get tired of dealing with them and responded on Twitter after one individual said that they're "confused" because Decker "looked so good" before and now "looks gangly."
"For the umpteenth time — because people love to comment on my body (or lack thereof) my children sucked the life out of my body and left behind a bag of bones," the model posted. "I don't know what else to tell you. I miss my boobs too — I don't even know what to call them now."
— Brooklyn Decker (@BrooklynDecker) February 1, 2019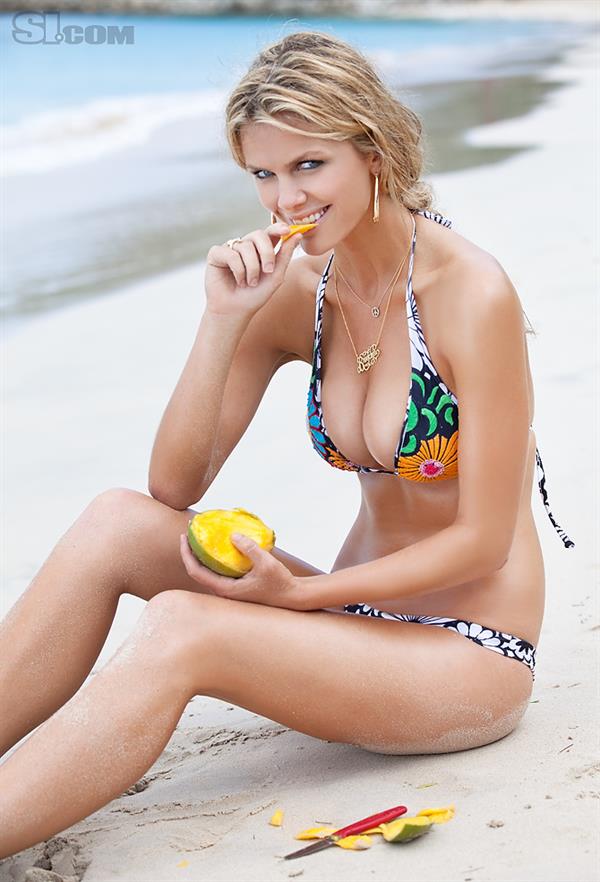 The comments filled up with a lot of praises and people were defending Decker and sharing their own stories of how their bodies changed after pregnancy.
Decker was also able to write jokingly on the matter, saying: "The funny thing is I haven't had the time to buy new bras, so they are like empty shells of their former life. . .  A daily reminder of what once was!"
— Brooklyn Decker (@BrooklynDecker) February 1, 2019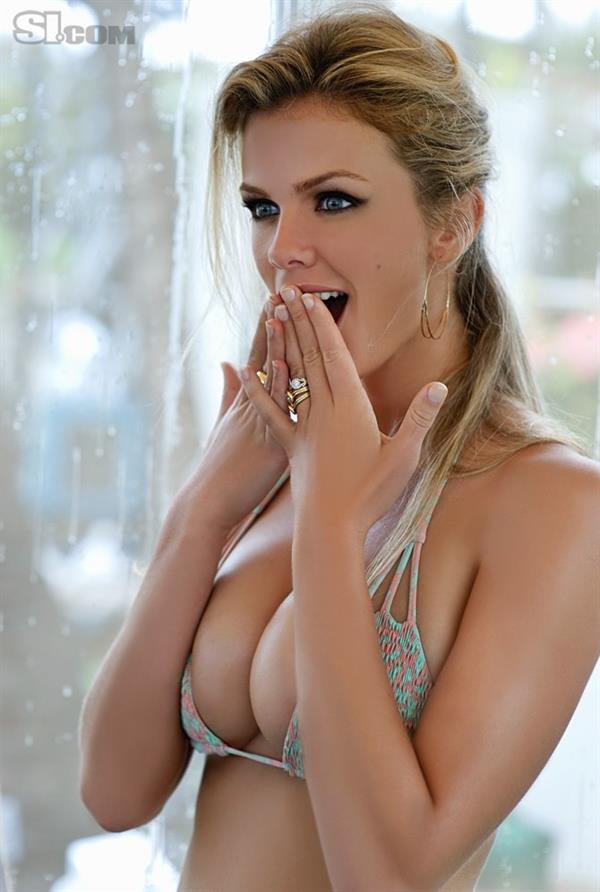 She is Married to a Professional Tennis Athlete
Former leading tennis player in the world, Andy Rodick is the man who owns Decker's heart.  Rodick met his future wife during a sports talk show, and about two years later, he had his agent reaching out to her agent.  "He wooed me. But it took five months until I called him back! And then that was that", Decker told the Daily Mail.  The model was 19 at the time and she knew then that she had found the man she was destined to be with.
The model was then asked if she has the same passion for tennis like her husband.  "No! I don't play at all.  I figure it's a dangerous situation to try to learn a skill from somebody you love.  Stay away.  Stay far, far away – leave the tennis to him", she exclaimed.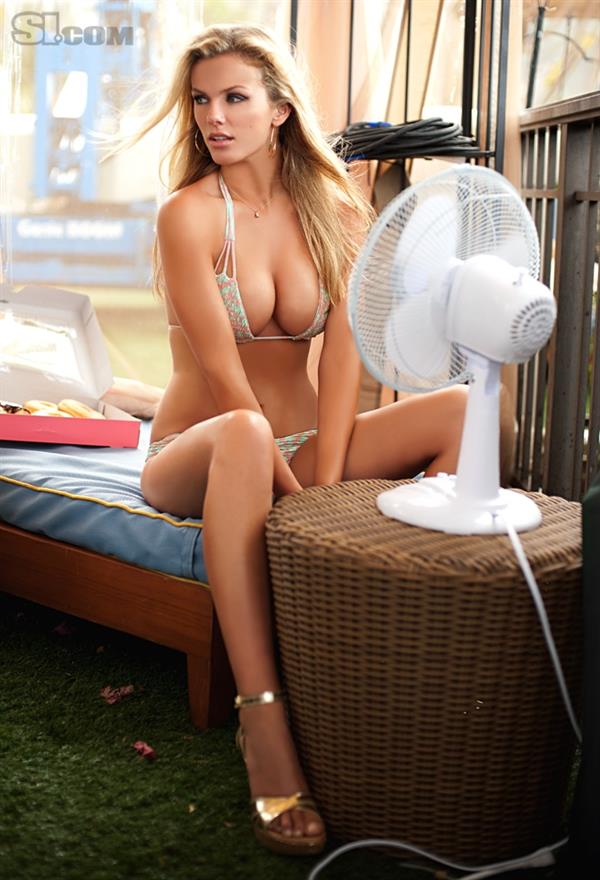 She Received the Austin Film Society's Rising Star Award at 2019 Texas Film Awards
In March 2019, Decker received the Austin Film Society's Rising Star award at its yearly Texas Film Awards.  The Texas Film Awards raises funds for the Austin Film Society's year-round educational and artistic programs.  It's a nonprofit organization founded by filmmaker Richard Linklater with an objective to make Austin tantamount with great film.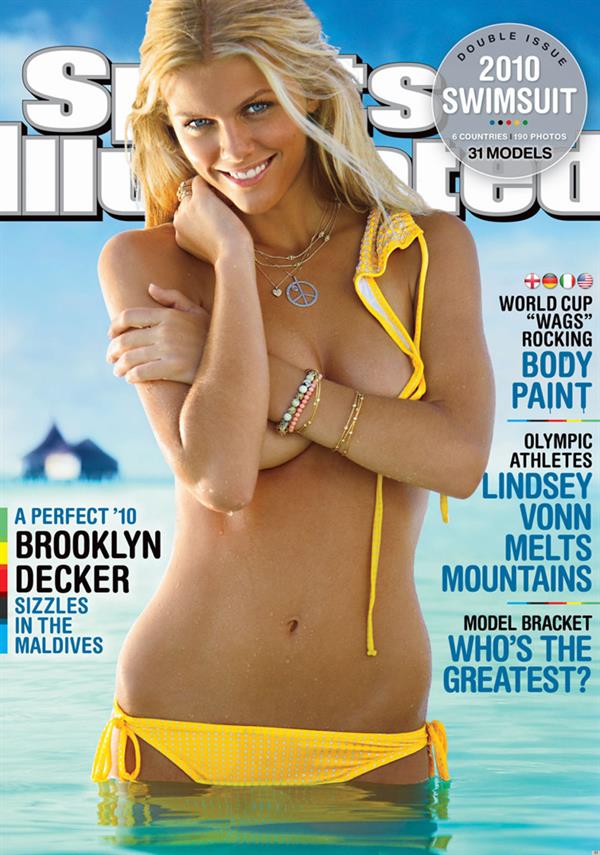 "I was watching thinking about how much more power I have now," Decker shared, who has lived in Austin since 2009.  "Not as an actress, but as a woman who's now 31 years old, I have so much more power in my decision making.  And when I looked at the reel, I felt like a kid in a lot of that.  I really noticed the shift from a 22-year-old's first movie to the 31-year-old who can and does make different decisions and has two children.  I'm so happy to feel like a woman now."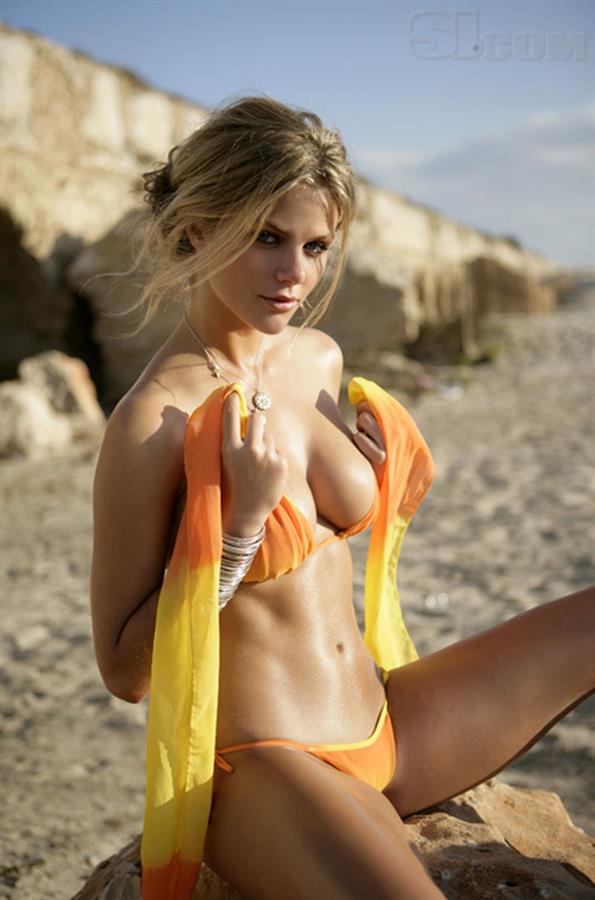 The model was quick to acknowledge her success with 2010 Sports Illustrated swimsuit cover.  "Thank god for Sports Illustrated, because they were really the first ones to see me, hire me, and also say, "Let's do a video diary.  Let's write a profile.  Let's find out where you're from.  Let's put your name on the page."  That seems so trivial.  But at that time they were the only publication that was actually putting your name on the page and adding a little bit of personality."