Jourdan Dunn is a London-born model who made a name for herself walking the catwalk for Jean Paul Gaultier, Louis Vuitton, and Marc Jacobs.
Her career in the entertainment and fashion industry has skyrocketed since a few years back. She's secured some of the most prominent bookings in the biz. She's also been crowned the BFC's Model of the Year –  twice. Let's discover a little bit more of this English model.

She Was Discovered When She Was Just 15
In 2006, Dunn was discovered while shopping with friends in Hammersmith Primark, when she was just 15 years old. One of her proudest moments was appearing at the London 2012 closing ceremony alongside  Lily Cole, Kate Moss,  and Naomi Campbell.
"It was such a surreal thing," the model told. "I had to just keep saying to myself, 'I'm in the Olympics, with Naomi and Kate. This is crazy.' It was a really big honour."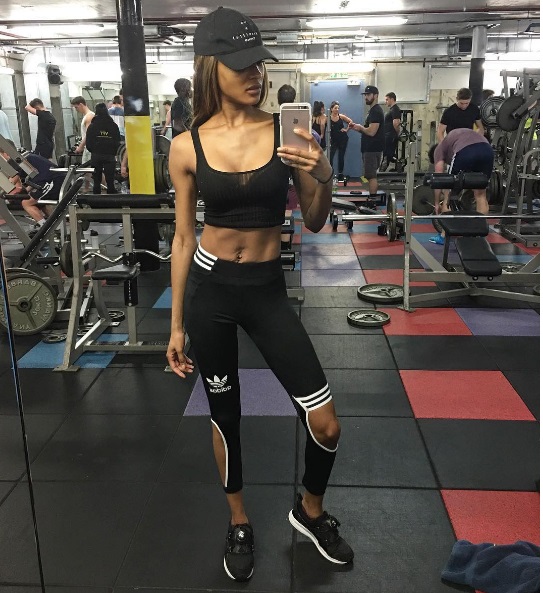 She's A Close Friend With Cara Delevigne
Dunn is a close friend of Delevigne. They took their friendship to another level. Instead of doing something normal to show devotion to one another, the two got matching tattoos of a double "D" on their right hips.
She Was The First Black Woman to Model for Prada Since Naomi Campbell In 1997
Just two years after she was scouted, Dunn became the first black model to walk a Prada runway in a decade. She was also the first black British model to land a solo cover of British Vogue in 12 years and was the first black model to appear on the Forbes models rich list.
The model has always been vocal about the lack of diversity in the modeling industry.
"There definitely have been improvements, but there's still a long way to go," she told in an interview with Wonderland magazine. "When I was in Paris for the Off-White show, and also Burberry – looking around me, I am starting to see a more diverse range of models. Before, when I first started, it would only be me and one, maybe two others. It's definitely improved, but it's when I stop getting asked these kind of questions, that's when I'll know that we're past it, and things are how they should be."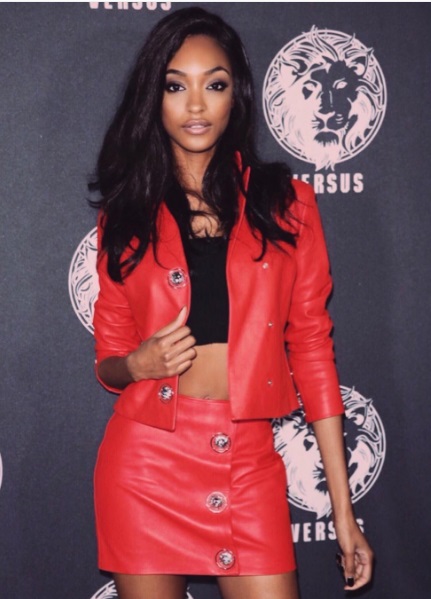 She's A Loving Mom, She Was Pregnant At The Age of 18
Dunn, who was raised by a single mother, discovered she was pregnant at the age of 18. "I found out at Heathrow Airport on my way to a family holiday in Jamaica," she said to Hello magazine. "I didn't know how to feel, I just knew I had to deal with the situation. Telling my mum was the hardest thing. She didn't want me to go through her struggle."
The model gave birth to her son, Riley, on December 8, 2009. Just a few weeks after Riley's birth,  the baby's father, Jordan Cummings, went to prison for dealing cocaine. Dunn worked until she was about 6 months pregnant and then went back to work shortly after giving birth. It was a challenging situation for her but her mother is a great supporter.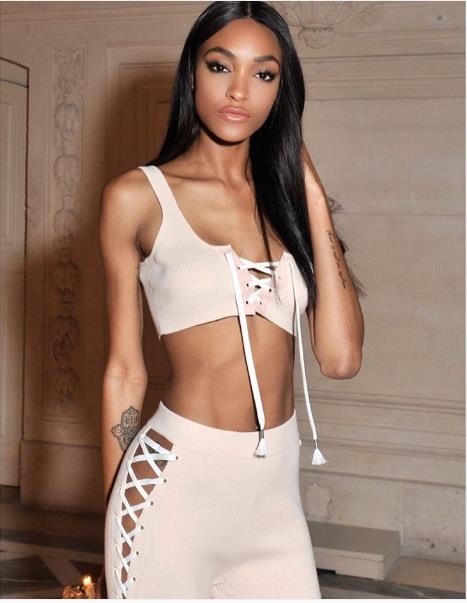 "My mum is my main support. As soon as I'm offered a job, I check the dates with her and then she looks after him for as long as I'm away. … Once, when I was shooting in Puerto Rico, Riley had to go into hospital and I felt terrible not being there", she told Vogue.
"At least, when I do get low, I think about the fact I'm being paid well and that I'm doing this for him, rather than for myself."
The model is a loving mother and she always prioritizes first her mothering role. Her life motto is -"'I'm a mother first', and my agency really understands that. I'm so blessed to have my mum there for support too. There is nothing better than the unconditional love that my son has for me and I have for him. When I come through door and see him he is just so happy to see me."

She Founded The Charity, Cell For Gratitude
Aside from being just beautiful and sexy, Dunn has a good heart.
After discovering her son was born with sickle cell anemia, she founded the charity, Cell For Gratitude. It is a charity initiative by the model for the Sickle Cell Disease Association of America.

She Gets Real About Social Media
Many may think that she never has down days. Well, models have career anxieties as well. Fashion and different travels are captured in many posts about her life, but Dunn knows more than anyone that the photos we see on social media may tell a different story to what's going on behind the cameras.
She even considered social media as a 'toxic place'. "It's weird to think that my followers wouldn't think I was going through any personal struggles, but I'm still human," she shared. "I think it's a toxic place, especially when you are so wrapped up in it. People don't know the difference between reality and Instagram and I think that's dangerous."

She Got A Tattoo Of Her All Time Favorite Quote
When the model was asked by Vogue about her all-time favorite quote, the model answered: "I'm going to say, "You owe it to yourself to set the world on fire". I got it tattooed on me. It's just a reminder of where I started and where I'm going. I owe it to no one but myself to be the best version of myself that I can possibly be. So it's a nice friendly reminder."
And when she was asked about one thing that she could tell of her 16-year old self, she responded: "There are so many things. Don't be scared of your voice; don't let other people's opinions and comments define who you are; love yourself. All of that, but then again I feel like it's good that I didn't think of myself like that because it's part of the journey and you learn."
Check out more stunning photos of the gorgeous model below!