Oh, Lucy Pinder is just one of the hottest British glamour models.  And yes, I think everyone will agree as she possesses a kind of hotness that can turn a withered eggplant into something as solid as a rock.  Really.  Just look…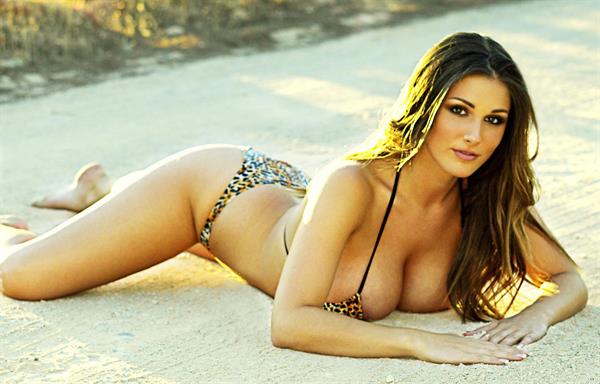 I know, I know…  This is hotter than usual but what can I do?  This is Hotness Rater and making you drool is what we're all about.  Oh, and sometimes, those Instagram babes really need a break so, a little throwback would be perfect.
Who is Lucy Pinder?
For those living under a rock, Lucy is an English model and actress who is counted as 'amongst the sexiest women in the glamour world'.  She has graced the covers of some of the hottest British publications such as FHM, Nuts, Loaded, Maxim, and the Daily Star and as a tough competitor on the 2009 season of Celebrity Big Brother.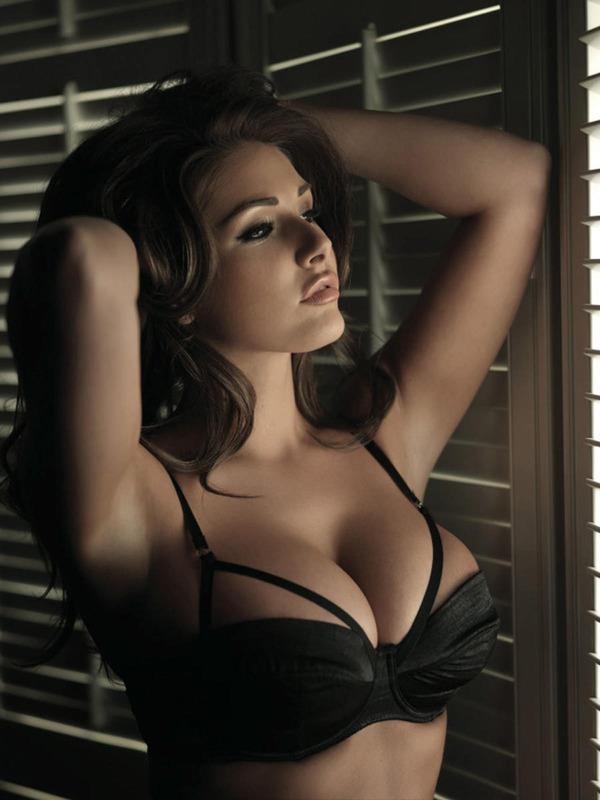 Her Early Life
Lucy Katherine Pinder was born on December 20, 1983, in Winchester, England.  At the age of 17, Lucy joined Cambridge University where she studied Political Science but later she turned her interest to Philosophy.
She graduated from Cambridge with a Philosophy degree.
Career Journey
Lucy had her first modeling contract in 2003 after being discovered on a beach.  Yup, Lucy, like other girls, loves to sunbathe and it was during some such instance in 2003 that she caught the eye of freelance photographer Lee Earle.  She did photoshoots with him and the photographs led to a professional modeling contract with 'Daily Star.'  Her successful modeling career paved the way for a television career as well and she was bombarded with numerous offers to appear on television shows.  From 2004 she began her television career appearing on Living TV's series "I'm Famous and Frightened".  In 2005 Lucy appeared on "Soccer AM" as a 'celebrity soccerette' on "Sky Sports".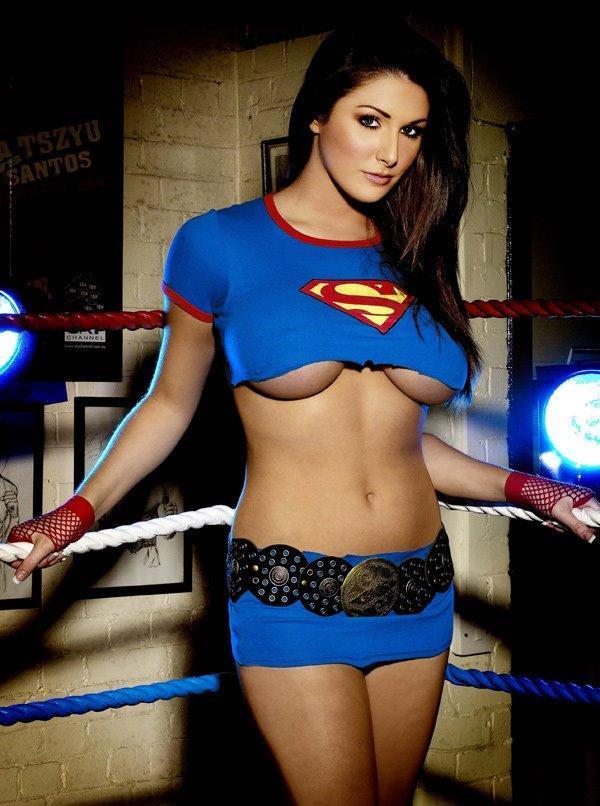 Back To Modeling
In 2007 she came back to modeling and appeared topless in Nuts magazine.  The Australian magazine 'Ralph' even declared that she had the "Best Breasts in the World!"  Also, later in 2007, she went on a special edition of the "Weakest Link" entitled "Wags and Glamour Girls".  Lucy presented a short nightly program called "Book at Bedtime" for Nuts TV for a couple of months.  Afterward, she appeared in a "countdown of saucy music videos" on the MTV channel.  Lucy Pinder then made a cameo appearance in Hotel Babylon on "BBC1" with Michelle Marsh in the year 2008.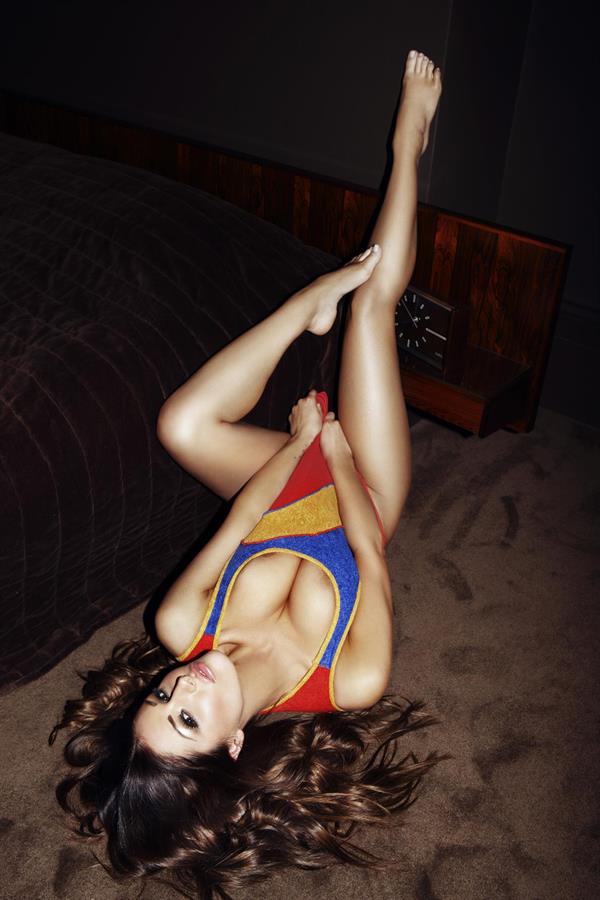 In 2012 Lucy appeared in the movie named "Strippers Vs. Werewolves" and was also cast in The Seventeenth Kind (2014) and Age of Kill (2015).
Controversies
Lucy is also quite famous for making sexually provocative comments which are sometimes considered demeaning to women.  She had controversy when she appeared in a series of sexually provocative and racy advertisements for the deodorant brand 'Lynx.'  The adverts were deemed "inappropriate" and "highly sexualized" for children and the brand was accused by the Advertising Standards Authority (ASA) for going too far.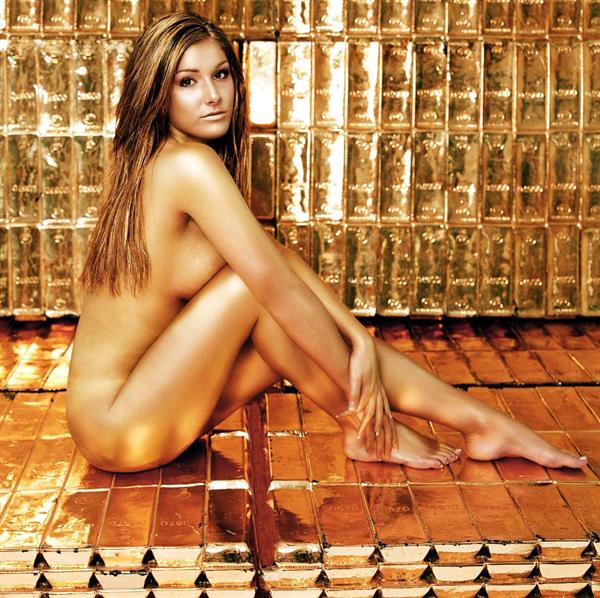 Facts and Trivia
When not busy with work, Lucy loves to bake.  She is also an animal lover and volunteered her time at Cats Protection, a charity aimed at helping homeless cats.
Lucy was also involved in fundraising for TigerTime, the David Shepherd Wildlife Foundation, and International Animal Rescue.
And not only for animals, but she also cares about her fellow human beings as well and has worked with Help for Heroes, a British charity that helps servicemen injured in the line of duty, and Kick 4 Life, a football club exclusively dedicated to social change.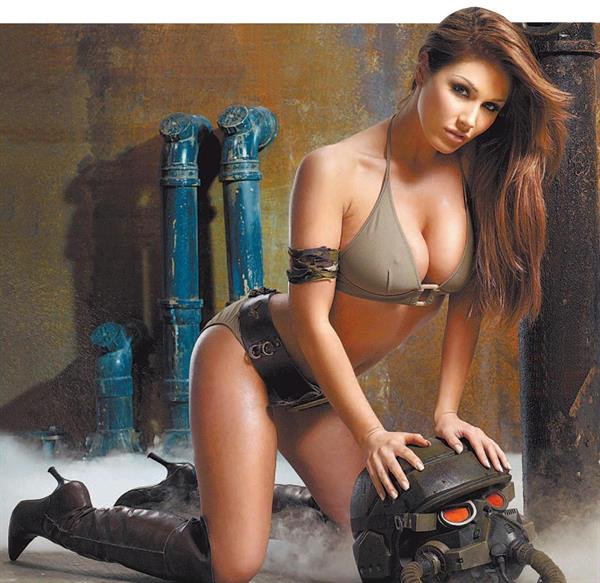 Along with fellow model Rhian Marie Sugden, Lucy also supports the MCAC (Male Cancer Awareness Campaign).
On the romantic front, she was once in a relationship with Daniel Hooper.  Rumor has it that she also dated Chris Evans and Tim Tebow.
Her Body Measurements
Lucy Pinder stands 5 feet, 5 inches and she has an incredible body measurement of 39-26-33.9 inches.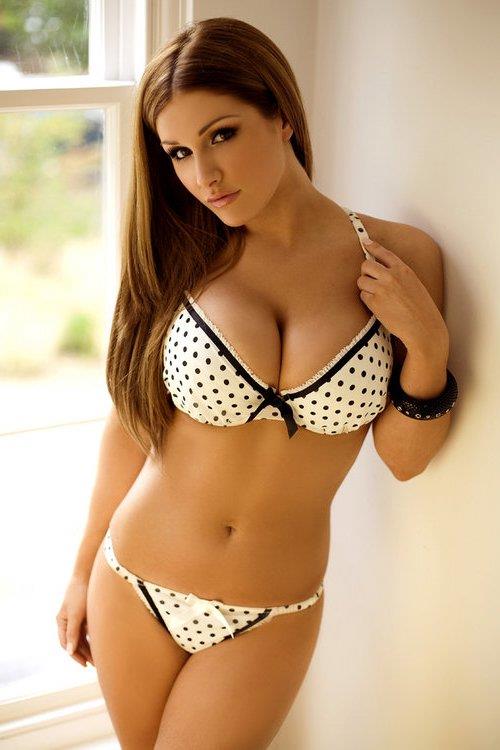 Lucy Pinder Photos
Follow her on Instagram for her latest hot content.
Also, do check out our Lucy Pinder page for more of her steamy pictures.
Oh, and you can check out her nudes here.