She may be famous and one of the most sought faces in the industry, but there are a lot more things to discover about Victoria's Secret Angel Lily Aldridge. Let's discover and know more about these little-known facts about Aldridge.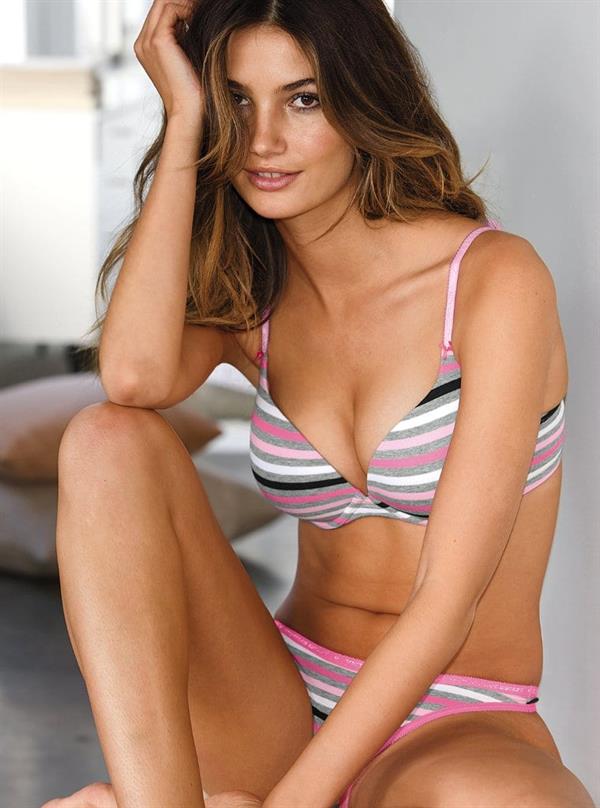 Modeling Runs In Her Blood
Modeling runs in her family which explains why she managed to be so smooth when she first started on the ramp in 2009. In 1976, her mother Laura Lyons was Playboy Playmate of the month of February.
She told Esquire: "When I was like 10 or 11, I found a copy of Playboy in my dad's studio, and I ran to tell my mom! I thought it meant he'd had an affair or something! But my mom was amazing about it – she sat me down and explained that she was one of the Playmates. And I thought it was the coolest thing!"
Amazed? Hang on cause there are more models that are members of the family!
Only a few of her fans would know that she has a half-sister Saffron Aldridge who modeled for Burberry, La Perla, Olay, Ralph Lauren, and many more. She also has about six years younger sister named Ruby Aldridge who graced modeling for huge names such as Theory, Calvin Klein, and Emporio Armani. She also has a sister-in-law named Kristen McMenamy who has modeled for companies like Dolce & Gabbana and Versace.
Imagine the pressure if you belong in this family – such a family full of beauty!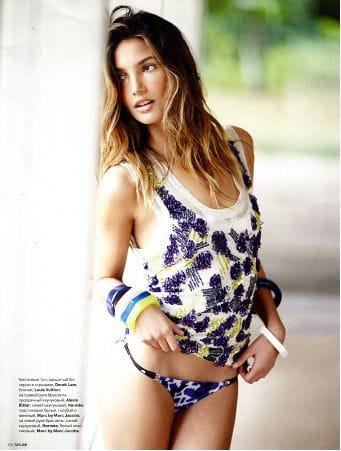 She's Married To A Rocker
Lily Aldridge is married to the frontman of Kings of Leon, Caleb Followill. They tied the knot in May 2011.
"We're so compatible; he's the coolest guy I've ever met, and my best friend," she told 'Net a Porter'.
The pair met in 2007 when they were both attending the famous music festival where Kings of Leon were performing.
"He was performing and as soon as I saw him, I couldn't stop thinking about him," Aldridge told Tatler about their first meeting.
The model played it cool and was confident that the singer liked her.
"I knew he liked me, so I played it cool. I never exchanged numbers as I just knew we were going to see each other again … We're so compatible; he's the coolest guy I've ever met, and my best friend," Aldridge revealed.
That's the start of their amazing story and the rest is history.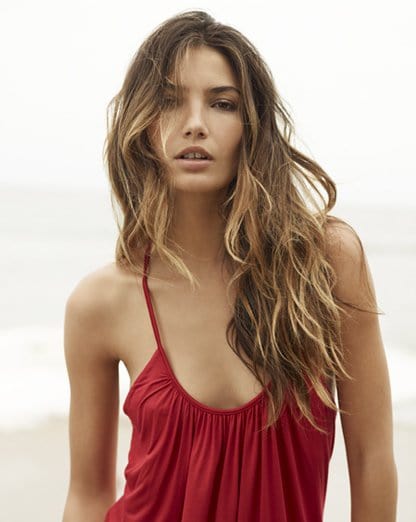 She's A Victoria's Secret Angel – And Much More
In 2009, Aldridge appeared in her first Victoria's Secret Fashion Show and just one year later, she officially became a Victoria's, Secret Angel.  She wore the Victoria's Secret Fireworks Fantasy Bra in the VS show held in New York on December 8, 2015. The brassier is estimated to be of $2 million. It was bejeweled with over 6,500 precious gems, including yellow sapphires, blue topaz, diamonds, and pink quartz all set in 18-carat gold.
"Becoming an Angel was a huge achievement, the turning point in my career. It's made me a household name – very few models get that chance anymore," Aldridge told Net A Porter.
However, the gorgeous brunette did not have her heart set on modeling at first.
"Being a Victoria's Secret Angel was probably the last thing I thought I'd be when I was younger—I wanted to be a KROQ DJ and a soccer player", she previously confessed to Harper's Bazaar.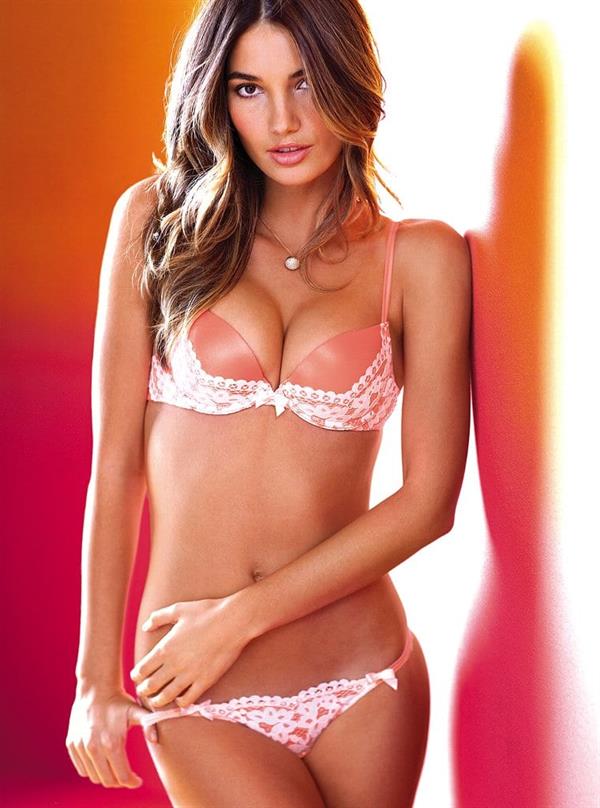 Aside from being a VS model, she has been featured on the covers of various magazines including Tatler, S Moda, Elle Korea, Elle Vietnam, 10 magazine, Vogue Mexico, Esquire Mexico, Elle Brazil, and more.
She has also appeared in the editorials of V, Harper's Bazaar, American and Australian Elle, W, Marie Claire, Korean, LOVE, Glamour, American, German, British, Spanish, French,  and Mexican Vogue.
And before we forgot, she's a Sports Illustrated model. The brunette bombshell was announced as one of the top SI rookies in early 2014.
"I'm so excited to be a part of this iconic issue! My photos were shot in the Cook Islands by James Macari and it was paradise," Aldridge told E-News of her swimsuit shoot
She made her SI debut also in 2014, appearing on the cover alongside Nina Agdal and Chrissy Tiegen.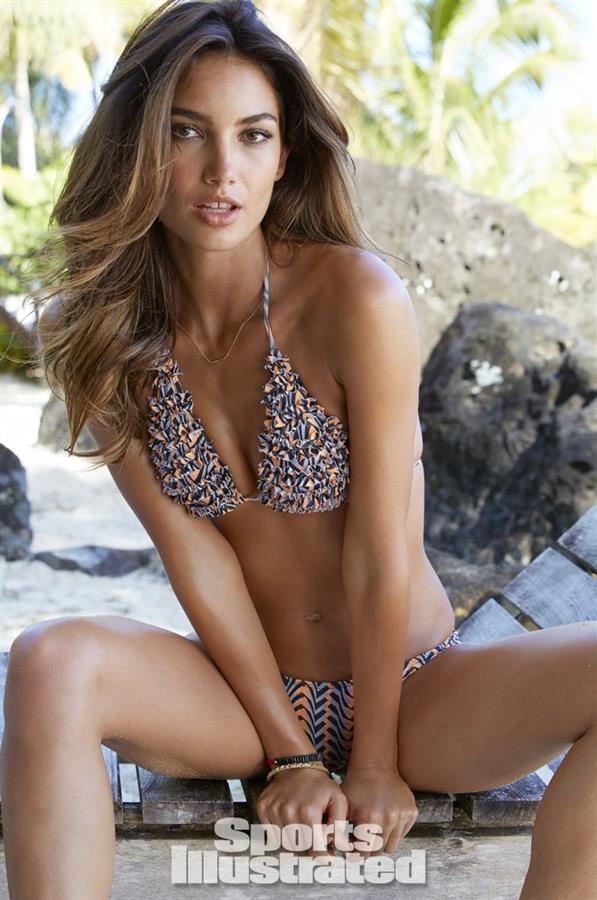 She's BFF with Taylor Swift
One of the many advantages of being a Victoria's Secret Angel and being married to a musician is that you get to meet and greet with leading singers like Taylor Swift, Selena Gomez, and  Arianna Grande.
The model has millions of followers on Social Media and is part of Taylor Swift's infamous elite group of gal pals. The two have become so tight with each other that they now regard each other like a best friend.
"Taylor just loves her friends, and so do I. My girls are my girls," she once told EDIT magazine:
"We're such a close-knit group of women, and the most special thing about our group of friends – and it extends so far – is that we all have each other's backs."
"It's about supporting and being happy with each other. When you lift up the people around you, it elevates you as well.
"Bringing everybody up is the way I hope the whole world changes."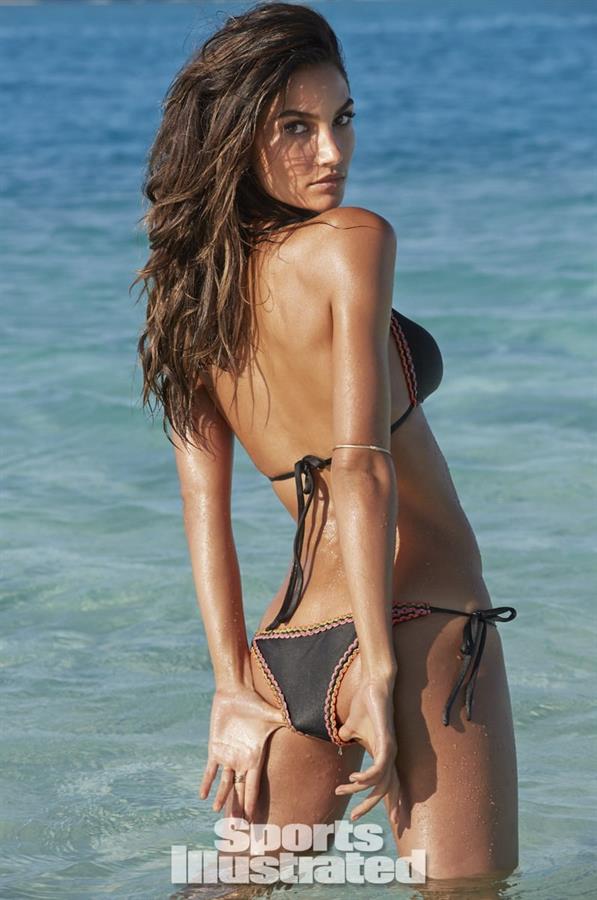 She Has Been Doing Charity Work With St. Jude
Aldridge is beautiful inside and out. She has been performing charity work with St. Jude for about 9 years now.
"St. Jude is all about giving families and children free health care, lodging, food, care, love, and hope! This is the kind of place that changes the lives of the most important people in the world: children. [I created] the 'Hope Sweet Hope' t-shirt to draw attention to the charity. I think there's something so childlike and innocent about the balloon logo, and that's what this campaign is all about", she previously shared.
It's not an easy campaign, but her friends are all out there to support her with the charity.
"My friends have shown up in full force for my campaign with St. Jude! I'm so blessed to have friends with such big hearts!"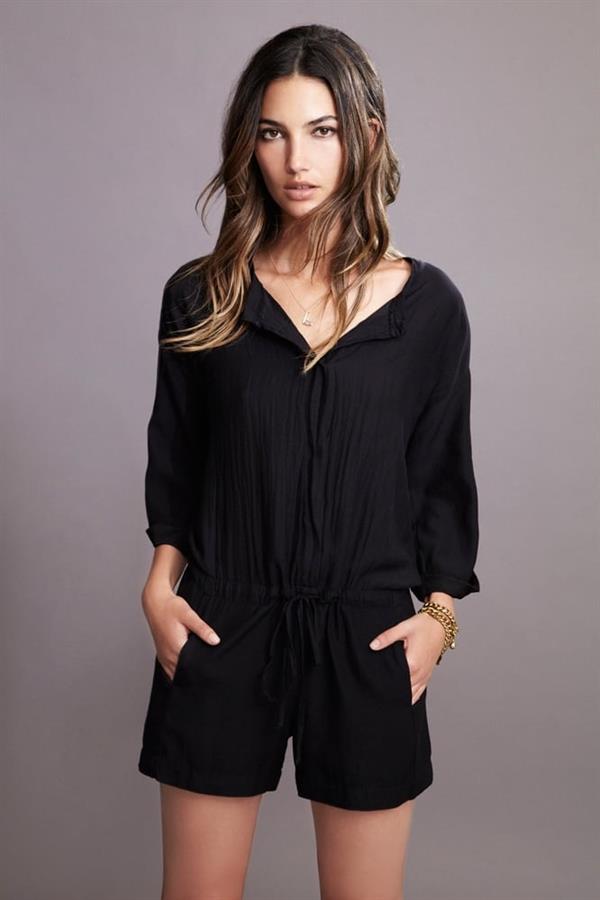 She Likes Working Out, But Running Is An Exemption
The model previously shared her workout routine. Her workout regimen usually consists of half an hour of cardio exercises and doing Ballet Beautiful for an hour. She seems to love ballet beautiful and although she does cardio, she confessed that she hated running.
"I love Ballet Beautiful. Mary Helen Bowers is my trainer. It's changed my body in a beautiful way. But I hate running. I can't get in that zone that people talk about. I don't get it. I'm like, "You're lying," she said.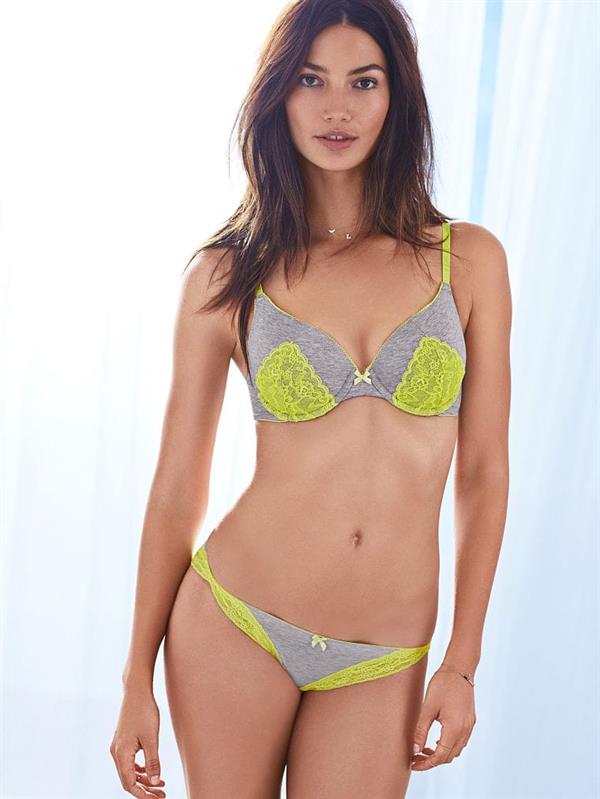 She Tries To Be As Private As Possible
"People say such mean things to me on Instagram, and I'm like, 'I see this! I read every comment!' They're so hurtful", Aldridge shared referring to social media trolls.
"You see it and think, 'Why would you say that to anyone?' It's heartbreaking that people say these kinds of things to each other. It blows my mind . . . I try to be authentic and post pictures of myself and my job. I keep my family stuff as private as possible, but there are some things that I want to post, like a cute picture of my daughter that's too precious not to share."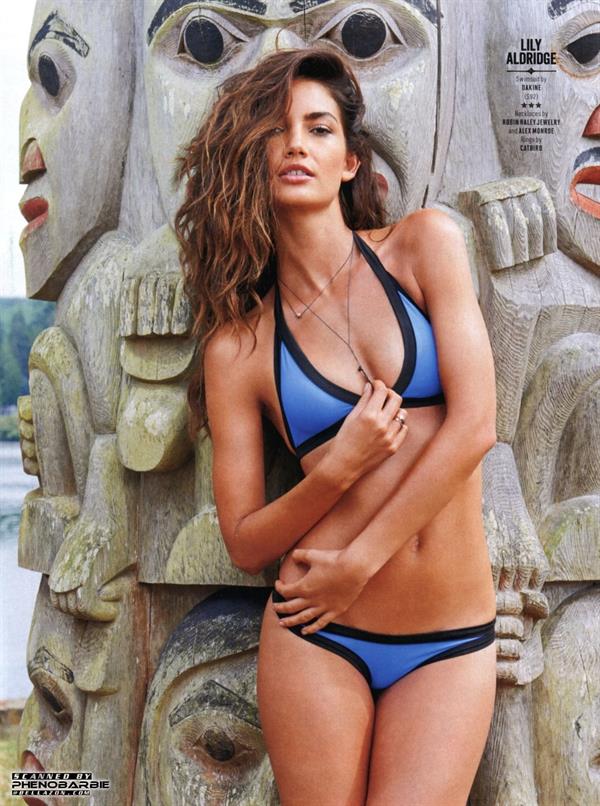 Her Rise To Modeling Was Never Easy
Many Catalogs and popular magazines usually go for girls who are over 5'10" because most women of this height are leggy. With a height of 5'8'', it was a challenge for Aldridge to get accepted by the industry.
The model initially struggled to work in high fashion because casting directors and agents did not think she was "cool" and she was considered "too commercial" for the job.
She told PorterEdit magazine of her struggles before her meteoric rise: "My career has been such an evolution; it felt like such slow progress. In the beginning, I was sad that people in fashion didn't think I was 'cool' and that was tough."
"We all have so many different sides to us, different dimensions – instead, I was typecast as 'commercial' and therefore not fashion or edgy. For a long time, no one would book me for those jobs and I wanted it so bad because I love fashion – I wanted to be part of those sets and where the magic happened – and Karen really helped push me in that direction, talking about me to those influential people."
Today, Aldridge is considered to be one of the most influential and successful supermodels in history. Check out more sizzling photos below of this gorgeous brunette model!