Former Victoria's Secret model Erin Heatherton is not your average supermodel. She's known to be the drop-dead gorgeous VS model who dated Leonardo DiCaprio in 2011. With her classic American beauty and her long legs, she is definitely a stunner.  Take a look at some of Heatherton's hot photos and check out below some interesting facts that you might not know about her.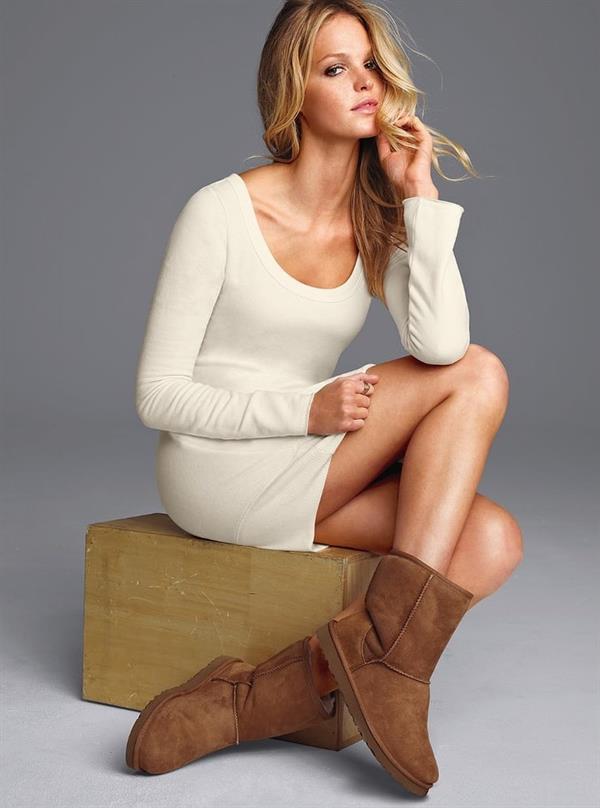 She Worked With Several High-Esteemed Brands
Born Erin Bubley on March 4, 1989 in Skokie, Illinois, Erin Heatherton's parents are Laura and Mark Bubley.
Before attending Niles North High School, she attended the Solomon Schenter Day School.  She was spotted by a modeling agent while she was vacationing in South Beach, Miami.  At the age of 17, she moved to New York City to pursue her modeling career.  She signed her first modeling contract with Marilyn Agency.
Heatherton has worked with some of the biggest brands throughout her career.  She partnered with Marc Jacobs, Chanel, Stella McCartney, Prada, Valentino, Lacoste, Michael Kors, Dolce & Gabbana, Tommy Hilfiger, and more.  The young model appeared on the Italian Flair cover when she was 17.  She has also appeared on many magazine covers such as Grazia, Velvet, D, Elle Russia, GW Germany, GQ Spain, Elle Serbia, and GQ Mexico.
The bombshell has also worked with several modeling agencies, including Unique Models, Uno Models, and IMG.  She graced successfully the modeling industry since then and was ranked No.15 on the Top 25 Sexiest Models list on Models.com.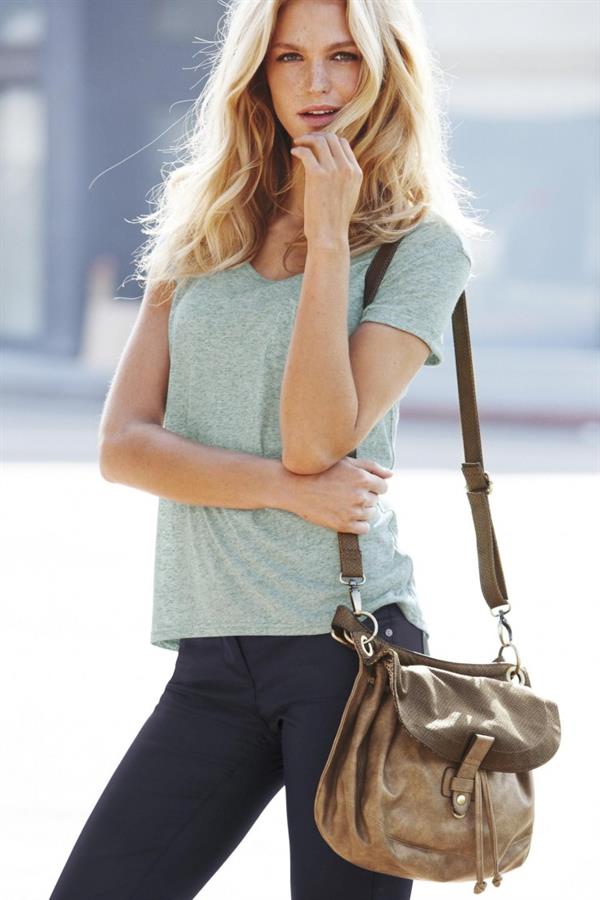 She Almost Turned Down A Modeling Agency To Go To Basketball
Heatherton almost turned down a modeling agency to go to basketball camp. She was a starter on her Chicago high school's team and didn't want to slip her athletic career.
Man, she's a basketball pro. With her 5'11 height, it comes no surprise she played the sport really well. You don't wanna mess with her in the basketball court, or else you'll find yourself got humiliated by her dribbling and shooting skills.
"I played basketball my whole life—AAU, high school—and I was a power forward, No. 4," said the model. "My dad's whole thing was defense, getting rebounds. He wanted me to be Dennis Rodman. I'm 5'11" and not the biggest person. I was more of a run-around, scrappy rebounder like Bulls swingman Jimmy Butler; he's scrappy as hell."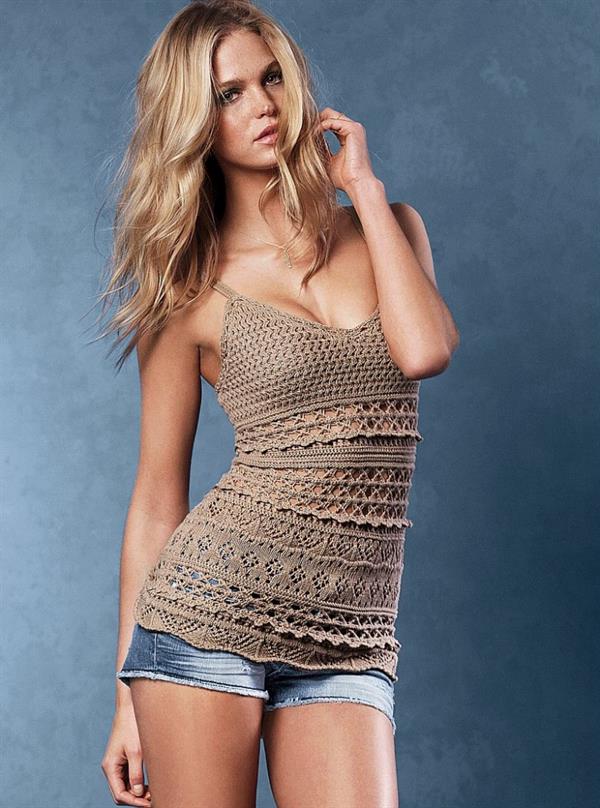 She's a Self-Proclaimed Nerd
Heatherton is a self-proclaimed nerd and she regularly joined the Science Fair in her high school.
She never thought she would end up modeling. As quoted in brainyquote.com, she said: "I was such a tomboy – goofy and, in my eyes, nerdy – and I never thought I would end up in modeling. I mean, you see pictures of these girls in magazines who have this incredible talent, and no one ever really thinks you can make it to that level. At least I didn't!"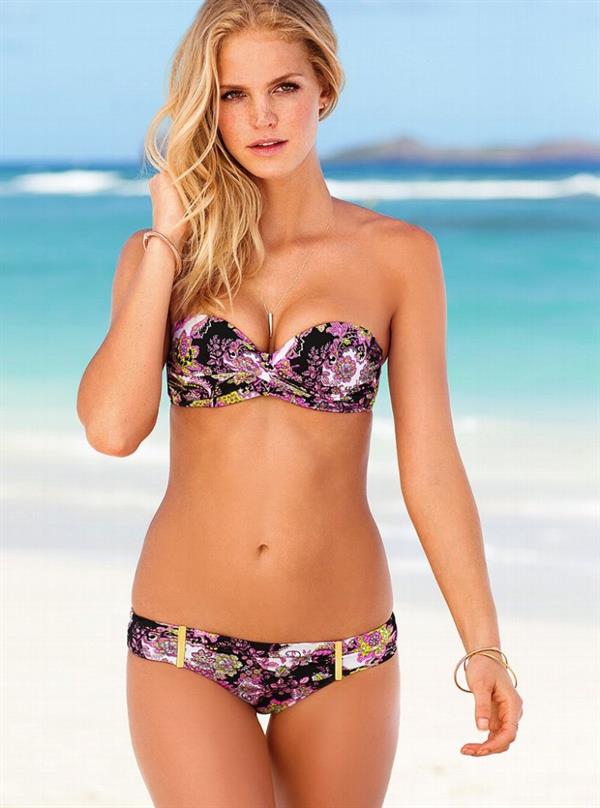 She Was A Victoria's Secret Angel And She Chose To Leave It
Heatherton was a Victoria's Secret model. She began walking the coveted runway in 2008.  Two years later, she was officially contracted as the brand's Angel.  She considered walking in the VS fashion show as her career highlight.
The model walked in six Victoria's Secret Fashion Shows and left the company in 2013 which left a significant controversy about the reason of her exit.  She has spoken candidly about her last two VS shows in an interview with Time's Motto, saying: "My last two Victoria's Secret shows, I was told I had to lose weight,"
"I look back like, 'Really?"
"I was really depressed because I was working so hard and I felt like my body was resisting me," she recalled. "And I got to a point where one night I got home from a workout and I remember staring at my food and thinking maybe I should just not eat."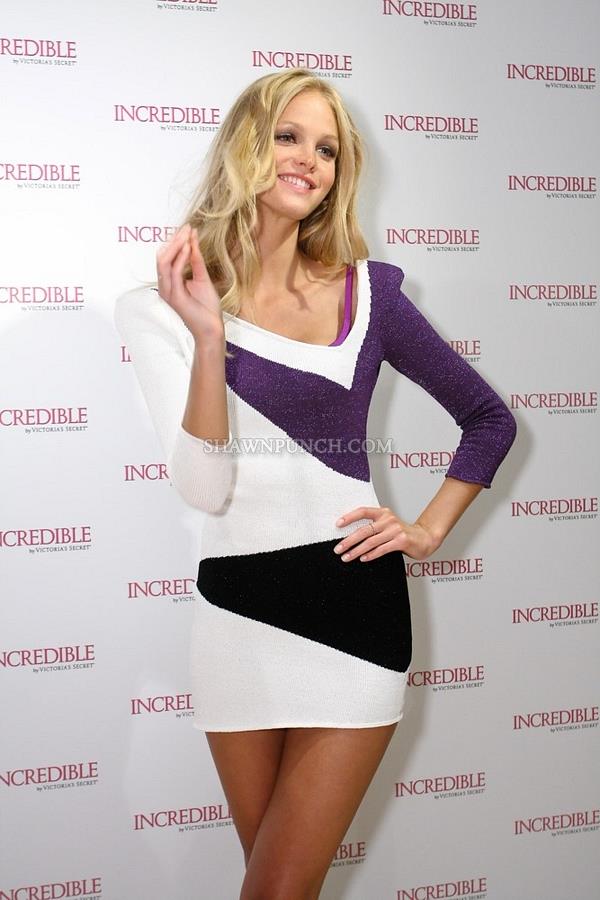 Despite eating healthily and exercising regularly, the model revealed that while preparing for her last show in 2013, her body 'just would not do it.'
"I was really depressed because I was working so hard and I felt like my body was resisting me. And I got to a point where one night I got home from a workout and I remember staring at my food and thinking maybe I should just not eat."
She felt she could no longer continue under the pretense that maintaining her physique was effortless or simple, for young ones who treated her as a role model.
"I realized I couldn't go out into the world—parading my body and myself in front of all these women who look up to me—and tell them that this is easy and simple and everyone can do this," explained Heatherton.
"I'm willing to sacrifice my pride, in a sense, and my privacy because I know that if I don't speak about it, I could be withholding information that would really help women. It hurts too much to keep it in, and that's why I'm not keeping it in now."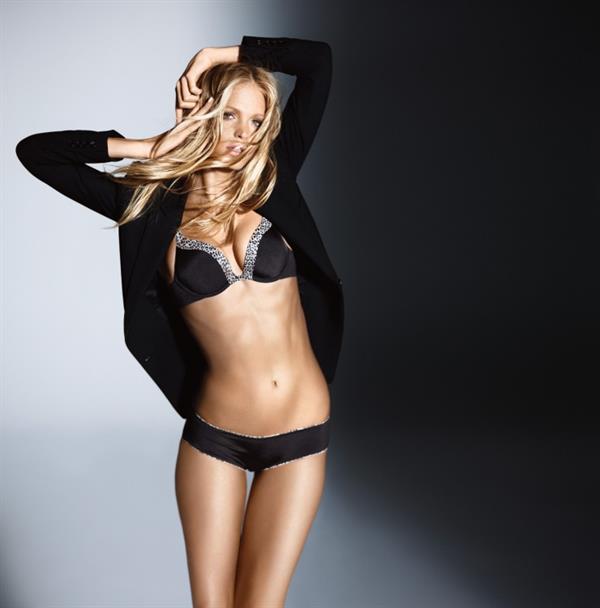 She Was Announced As Sports Illustrated Model In 2015
Heatherton became a rookie of 2015 Sports Illustrated Model. She may be termed rookie during that time but her resume was really very impressive, considering that she has already worked with huge names such as the  Victoria's Secret brand and IMG.
The model seemed to pose so naturally in the SI photos and has graced beautifully her bikini outfit everytime. And wearing a sexy swimwear was not new to her as she once revealed that she loves swimming and hanging with the beach.
"I love swimming, and I love being in the ocean! I can sometimes hang with beach volleyball, but I wouldn't pick me for your team. Paddleboarding is pretty cool, too. It's tough, but once you get the hang of it it's like riding a bike!" , Heatherton said.
Her Split With Leonardo DiCaprio Was Amicable
Heatherton has been linked to a number of high-profile men throughout her career. Leonardo DiCaprio was surely one of the most notable.
In 2011, Heatherton dated Dicaprio. They were together for about a year but decided to part ways due to their hectic schedules. The two broke up on good terms, with no drama reported after their split. Neither had anything negative to say about each other.  All things considered, and that's quite commendable.
See more stunning photos of Heatherton below!