Born on April 3, 1982, actress Sofia Boutella is making headlines for her impressive performances in her career over the years. She has starred as Gazelle in Kingsman: The Secret Service, an alien warrior named Jaylah in Star Trek Beyond and the main antagonist, Princess Ahmanet, in Universal's Dark Universe movie The Mummy.  She has gained the well deserved spotlight and it's about time that we talk more about this beautiful actress.  Below are some of the most fascinating and awesome things that you probably did not know about her.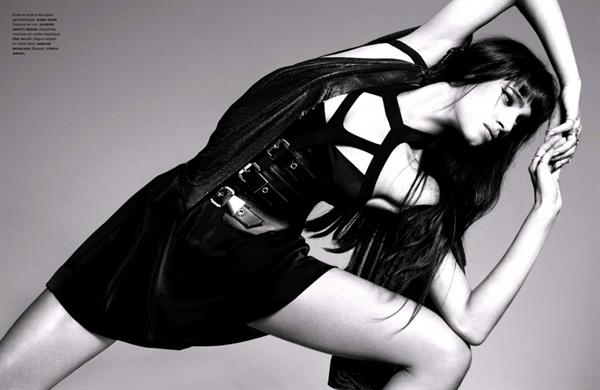 Sofia Boutella is Algerian And She's Proud Of It
Boutella was born in the Bab El Oued district of Algiers. In a recent interview, Boutella said that Algeria is still a place that's very dear to her.
"Algeria is a country that is dear to me, because it's where I'm from, where my family is from, it's my home," she told Bazaar Arabia. "That will never leave me. I feel very worldly. But leaving a place like that when you're so young doesn't come without missing a sense of identity and belonging to one place. I think I've been blessed with the ability to travel, because I'm fearless to go anywhere, but I miss a sense of home, which was originally Algeria. But I feel Algerian, I'm proud to be Algerian and I carry that with me wherever I go."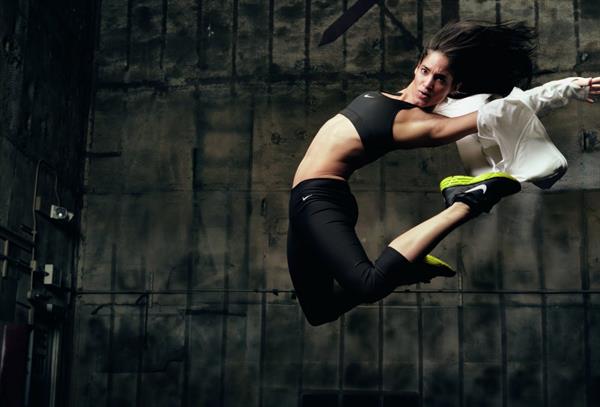 She And Her Family Moved To France
At the age of 10 in 1992, she left Algeria with her family, and moved to France amid the Algerian civil war.
"Times were hard for my country when I was young. France had more opportunities, so we left," she told Vanity Fair.
Her Mother Is An Architect And Her Father Is A Jazz Musician
She belonged to a very artistic family. She's a daughter of an Architect and a Musician.
Her musician father has released various music production and has become an influenced to the young Boutella. She considered her father's music to be very dear to her.
"The music of my father for me is really special," she once said in an interview.
"When I was little, I wasn't understanding it at all, because you know, when you're little and your dad loves rock and jazz and you're like 'What's that?' And I also had the mind of contradiction, you know what I mean? Like, my father likes that, so I don't like it. But the more I grow up, the more I've learned to like it and to listen to it."
No wonder Boutella landed a career in the arts.  She has been exposed to the arts and influenced by her artistic parents.  She was raised to be creative and use her imagination.
"We were always in nature," she said.
"In our family home we had a big, dishevelled garden, with deer, dogs, chickens and cats. There was a rundown old carriage that we would pretend had horses attached to it. I grew up in a very beautiful way, in a family that always encouraged me, and my calling to be artistic. We were raised to be open-minded, creative, to use our imaginations."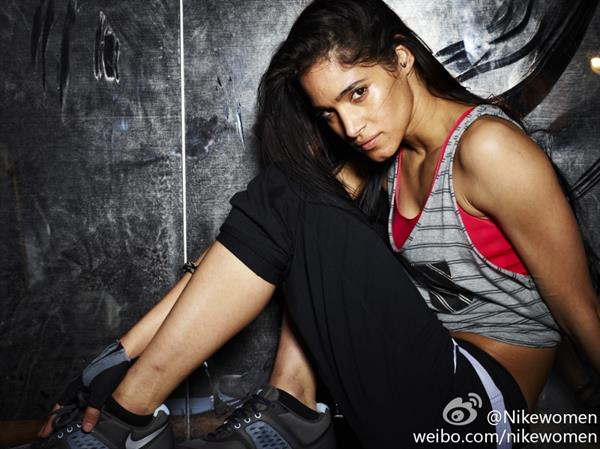 She's A Great Dancer
In France, she started rhythmic gymnastics, and joined the French national team at the age of 18.  The beautiful gal danced a lot in her entire adolescence.
"I spent my whole adolescence in France and danced a lot there. It was in Paris that I switched from ballet to hip hop, so it represents quite a significant part of my life," she told the Crash.
It was through dancing that Boutella later made a name for herself, and in the 2000s, she started to work with famous artists like Rihanna and Madonna.
She continued "When I came to the US, I was on tour with Madonna (Confessions Tour) in Tokyo and had been on the road for almost the entire year. When they asked me where I wanted to go back after the tour, I still had two months left on my US visa since we had rehearsed for the tour in LA. So that's where I said I wanted to go. It was kind of a dare, maybe just for myself, but once I was there I really loved it and decided to stay."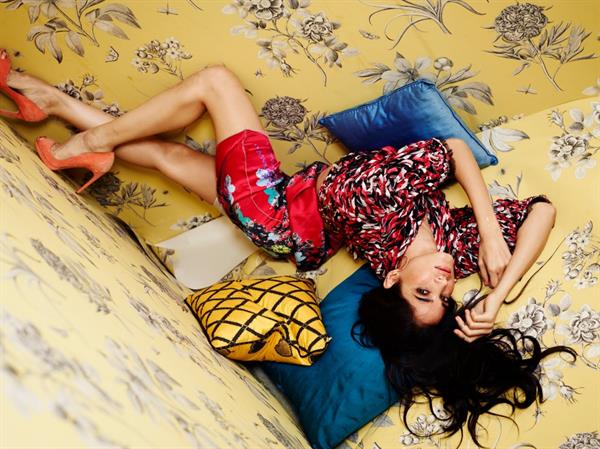 She Got Invited To A Dance Tour With Madonna
Boutella's breakthrough in dancing happened in 2007, when she was selected for the Jamie King choreography for Nike, as a role model of hip hop and femininity.  It opened doors to Boutella and led to bigger dance gig alongside Maddona, in her Confessions Tour.
"It was all through Jaime King, really. When I met Jaime, he had been Madonna's stage director for 8 or 9 years, but he was the one who first booked me for Nike. Then, Madonna was releasing Confessions on a Dance Floorand getting ready for the tour for that, so he introduced me to her and they ended up booking me for the tour as well. It was the first time I had ever danced in heels, but she told me, "There's a first time for everything," revealed Boutella to the Crash.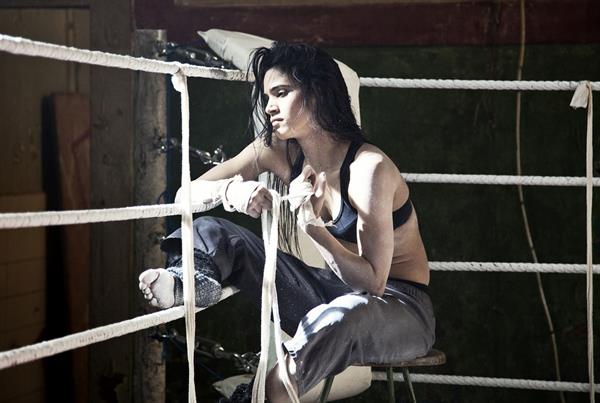 At The Age Of 17, Sofia Boutella Started Acting
Boutella started acting when she was 17.  She went to an audition and landed a role that involved her dance skills.
"I started acting when I was 17. I went innocently to an audition my friend had told me was happening in Paris. It was for a movie called Dance Challenge, or Le défi in French. I ended up booking it and played the love interest of the lead guy. It was a musical and I had to dance a lot in it, but I really enjoyed filming and ended up taking classes from there."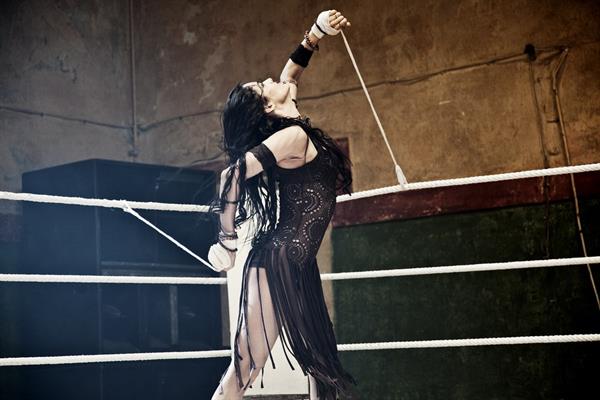 She Felt Torn Between Dancing And Acting
In a 2018 interview with the S Magazine, Boutella shared that she has been torn between dancing and acting. Boutella picked up acting when she was 17, and about three years later, she felt torn.
"I did a few [acting] projects in Paris, but I felt messy and indecisive, and like I had my butt between two chairs," Boutella said. "I still wanted to dance and spend time with movement, but I could feel acting pulling me. That's why I decided to stop acting entirely."
Sofia then went back to dancing and received various dancing projects.  And she started to think of acting again.
"I thought between jobs, I might as well be in a theatre and be in class and learn," she said. Boutella started to constantly ponder about choosing between dancing and acting. About three years later, Boutella took a huge leap of faith.
"I literally woke up one morning and I was done. I didn't want to dance professionally anymore," she recalled.
"My decision was never based on opportunities at all—never based on what am I going to do when my body doesn't respond to my movements anymore."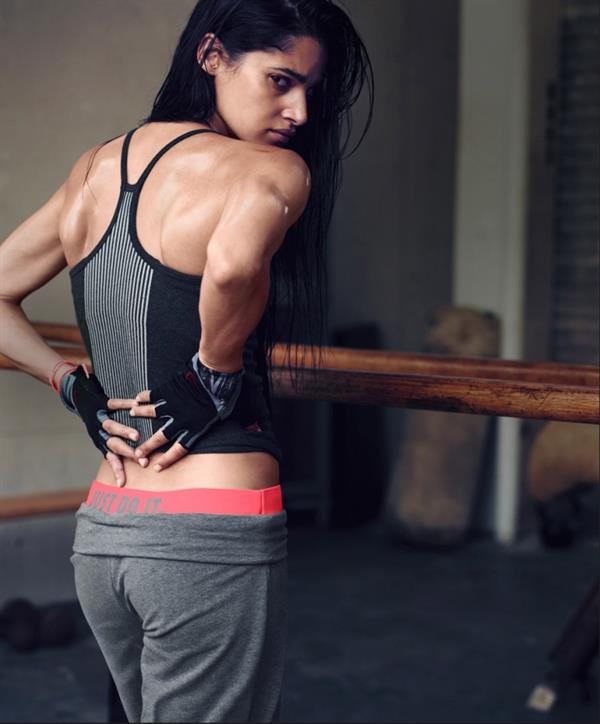 As her fans, we can say that her choice of returning to acting again has paid off. We're not saying that she's not doing good as a dancer. In fact, she's actually really good in it. We're referring to her big-screen breakthrough when she was casted alongside Colin Firth and Samuel L. Jackson as the blade-legged henchwoman Gazelle in the 2015 movie Kingsman: The Secret Service.
"At that point, I hadn't made a paycheque in two years," Boutella revealed. "I committed to acting and stopped dancing—not even taking a small job."
Taking this role required some physical movements for Boutella, and she had to do a lot of fighting in the film. But Boutella nailed the role and she credits her dancing for getting it.
"It helped me get my role because I had never done any martial arts or fighting discipline before. I'd never been a stunt girl," she told the magazine." My dancing background helped me learn all these fight moves. And that's how I treat everything that I do that has action—as choreography."
Boutella's fame skyrocketed after her outstanding role in the spy movie.  She was also cast to a number of big films such as The Mummy and the Atomic Blonde. Despite her great talent in dancing, she took a risk and left it for a season. And now she's claiming her reward.
What's helped her in this decision? It's "to believe in what you have in your heart and what inspires you," she shared.
"For me, I would cry for my job. I would cry for what I wanted to do because it was so instilled in my heart. I felt like I didn't have a choice. When I didn't work for two years, that was the only thing that kept me going. It was hard; there were times when I couldn't pay my rent. But that inspiration—that feeling—was so deep in me that I had to trust it."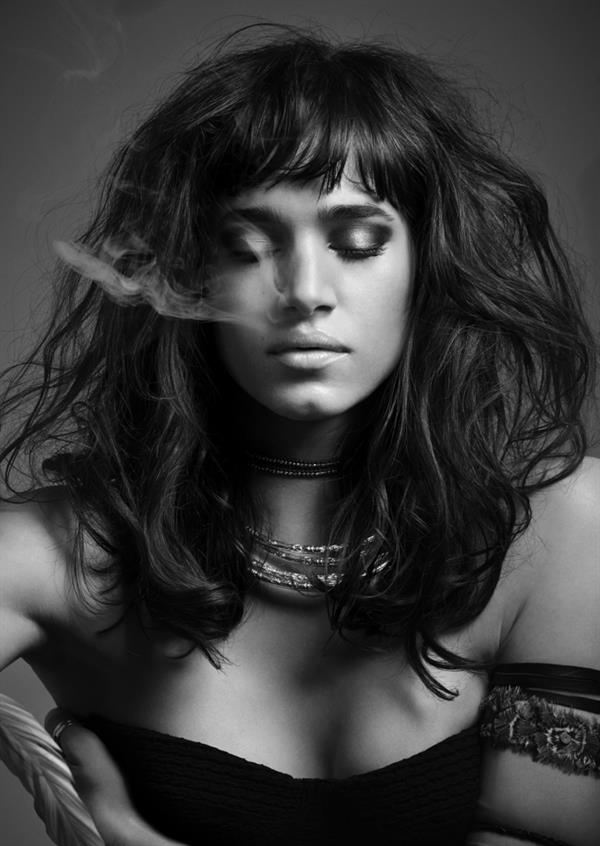 She Learned Taekwondo For Three Months To Prepare For The Role
Boutella is a great dancer, but when it comes to preparing for her role in the Kingsman movie, she wanted a little more intense activity other than dancing.
Boutella previously revealed that she did some serious preparation for her box office role. She said that she trained taekwondo daily for three months.
She shared and advised: "The leg work I do is about performing one movement over and over again for long enough until the muscle goes numb – that's when I know it's working. It takes me around half an hour so I put on some music and repeat the exercise until I can't feel myself doing it any more. It's hardcore, but it's worth it. The feeling of being able to kick with greater strength each day is empowering."
The actress did not completely excluded dancing in her workout routine. She actually believes it to be a great alternatives for exercise. She did some Pilates too.
"Dancing is such a great workout on its own that I never had to do much other training. When I toured with Madonna I just did a bit of Pilates in the morning and that was it. That's why dance classes are such an amazing alternative to going to the gym. Try out a freestyle class like hip-hop and see how much you sweat."
She added: "I've been doing ballet and rhythmic gymnastics since I was five years old and I've learned that dance training at any level is just about developing muscle memory."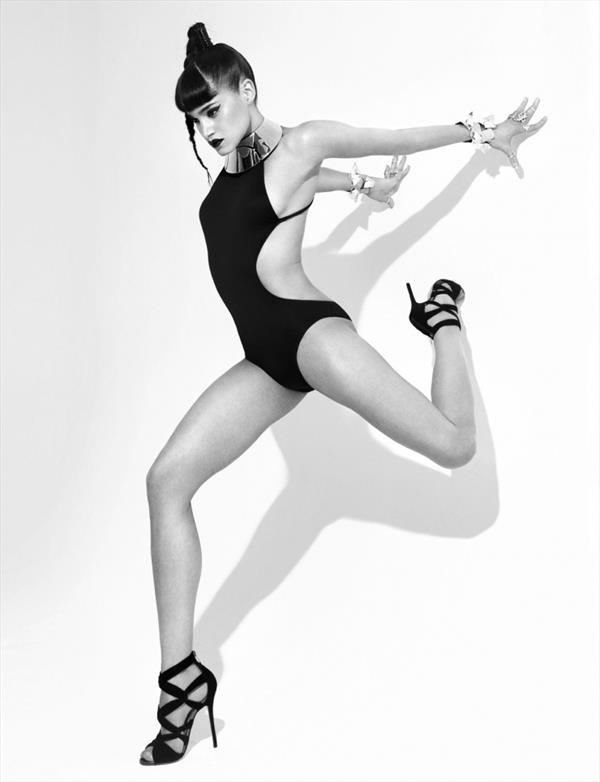 She Loves Beauty Products
Though the former dancer was born in Algeria, Boutella grew up in Paris, so she's got French-girl cool on her. She told Vogue that her Parisian-pharmacy favorites include heavy-duty moisturizing creams from La Roche-Posay and Homeoplasmine. She also loved the peppermint-based antiseptic called Ricqlès, of all things, which she described as extremely old school.
"It's minty and there's a bit of alcohol in it, so you can disinfect with it or use it as a mouth freshener," Boutella said. "I love to have a bottle in my bathroom."
Aside from the beauty products, sleep is one of her beauty essentials.
"Sleep is the best beauty tip ever, which I need massively right now," she said. "Sleeping and water are lifesavers—that's true beauty right there."
Boutella is also a fan of adding oxygen drops to her drinks to fight off tiredness.
"I think if your body's deprived of oxygen from the plane, you keep yawning," she explained. "I add the (Cellfood oxygen) drops to my water, and it helps."