Penny, Penny, Penny. It was all about Kaley Cuoco back when The Big Bang Theory was making its waves.  But you know what?  After a good amount of admiring and fantasizing Penny, I shifted to Bernadette.  Yup, Melissa Rauch.  Because she's as hot as Penny.  Maybe hotter in some situations.  I mean, we all have this so-called 'flavor of the day'.  And many times, I can't help but dream of Bernadette.  I don't know if it's her voice (okay, not her voice), her height (which is cute, really), her hair, face, or the size of her breasts…  I (and most of you will agree) find her extremely hot!
Who is Melissa Rauch?
Melissa Ivy Rauch is an American film and television actress and comedian best known for portraying Dr. Bernadette Rostenkowski-Wolowitz in CBS' immensely successful sitcom, 'The Big Bang Theory'.  She has also played the recurring character of Summer in HBO's dark fantasy 'True Blood' and lent her voice to Harley Quinn in the direct-to-video animated film, 'Batman and Harley Quinn'.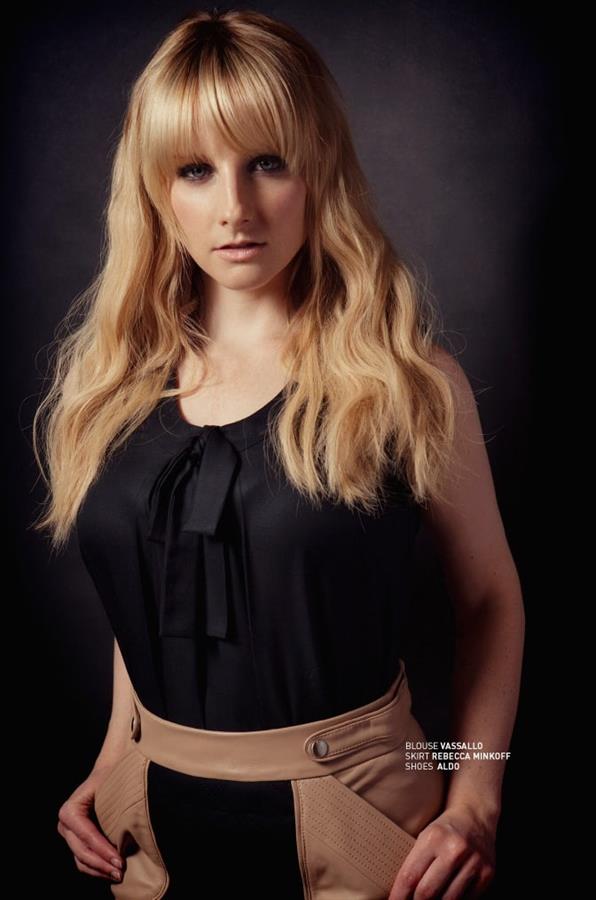 Her Early Life
Melissa Rauch was born on June 23, 1980, in Marlboro Township, New Jersey, to Susan and David Rauch.  Both of her parents are Jewish and they raised Melissa and her brother Ben in an affluent household.  She attended Marlboro High School and after graduating high school.  To satisfy her fantasy to be a performing artist, she went to Marymount Manhattan School in New York City accepting a degree in BFA in 2002.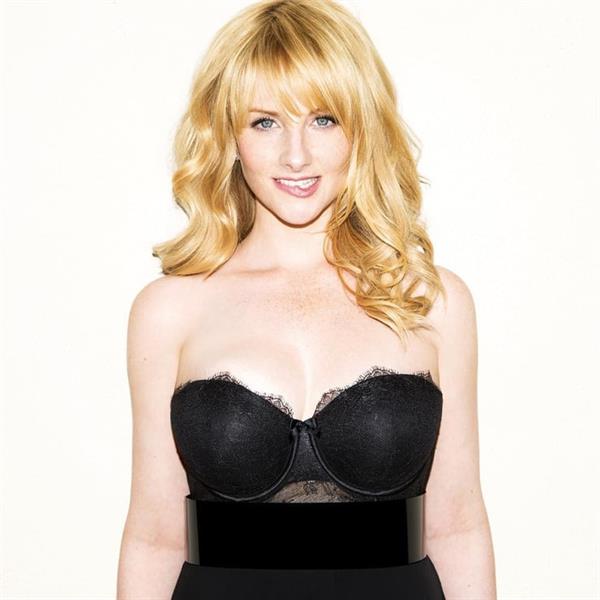 Career Journey
A native of New Jersey, Rauch first became interested in acting when she was a student at Marlboro High School.  At the beginning of her career in the entertainment industry, she worked as a regular contributor to VH1's 'Best Week Ever' television show.  She made her acting debut in 2006 in the romance drama film 'Delirious'.  A year later, she was slated to make her small-screen debut in '12 Miles of Bad Road', a television series that was originally supposed to air on HBO.  Melissa then had the recurring role of Tina in six episodes of the first and the only season of the short-lived sitcom 'Kath & Kim' in 2008-09.  In 2009, she wrote, produced, directed, and starred in the short film 'The Condom Killer'.  In the following year, she co-wrote yet another short, 'Partially Stalked Love'.
Also in 2009, she appeared in 'The Big Bang Theory' for the first time.  Her character in 'The Big Bang Theory', Dr. Bernadette Rostenkowski-Wolowitz, first appeared in season three as a co-worker of Penny and a possible love interest of Howard Wolowitz (Simon Helberg).  By season four, she had become a regular on the show.  For her performance, she was nominated for the Critics Choice Television Awards for Best Supporting Actress in a Comedy Series in 2013.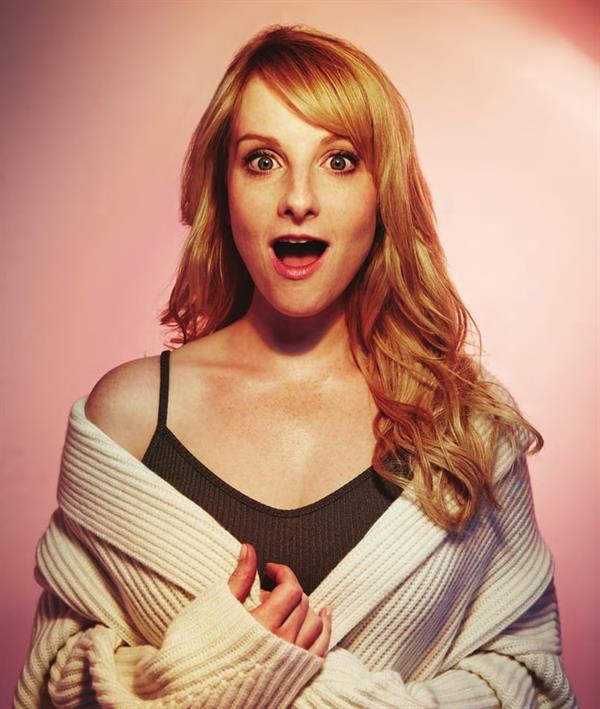 Melissa drew inspiration for the voice of Bernadette from her real-life parents.
In 2010, she guest-starred in an episode of 'The Office' (US), played the recurring character Summer in the season three of 'True Blood', and appeared in the television film 'Wright vs. Wrong'.  She worked with fellow comedians Owen Wilson, Zach Galifianakis, and Amy Poehler in the 2013 comedy-drama 'Are You Here'.  Melissa and her husband saw the release of the first film made from their screenplay soon after.  Titled 'The Bronze' (2015), the movie starred Rauch as Hope Ann Greggory, a former gymnastics bronze medallist, who lives off her past glory in her hometown.
Facts and Trivia
Melissa is also a prolific voice actor.  She lent her voice to Francine in the 2016 American computer-animated comedy film 'Ice Age: Collision Course' and Harley Quinn in 'Batman and Harley Quinn'.  She has also provided the voice for several TV show characters, including Fairy Tizzy in 'Sofia the First' (2015), Kiki in 'Scooby-Doo! and the Beach Beastie' (2015), The Wasp in 'Marvel's Ant-Man' (2017).
Melissa met husband screenwriter Winston Beigel while they were both in college.  They formed a writing team in 2005 and worked on several projects, including a comedy stage show called 'The Miss Education of Jenna Bush'.  The show was a hit and even won an award for an outstanding solo show at the New York International Fringe Festival. The couple got married in 2007.  Winston subsequently adopted his wife's surname.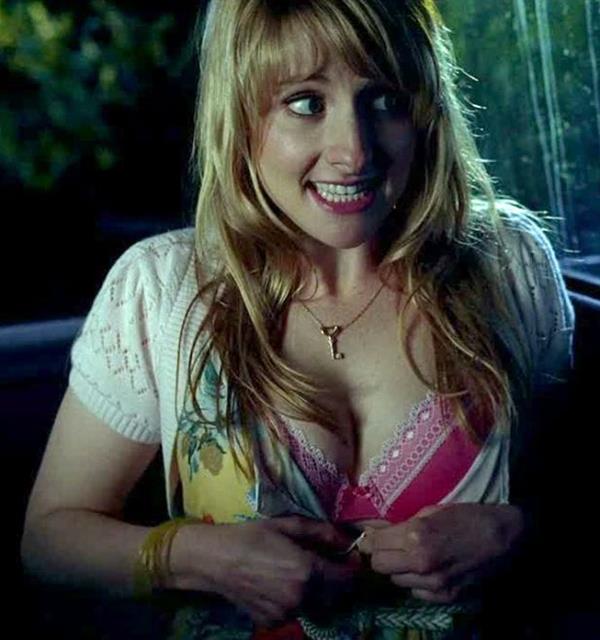 Melissa ranked #64 on Maxim's "Hot 100" of 2014 list.
On July 11, 2017, Rauch made the news of her pregnancy public and revealed that she had previously suffered a miscarriage.  Melissa and Winston's daughter, whom they named Sadie, was born in late 2017.  Rauch announced the birth on 4 December on her Instagram account.
She also did stand-up comedy on stages throughout New York City, including the same open mic night at the back room of Hamburger Harry's in Times Square, where Zach Galifianakis first graced a stage.
Her Body Measurements
Melissa Rauch stands 5 feet and possesses a 36-27-35 (her bra size estimate is 32D) figure.
Melissa Rauch Photos
Join her over 2.1 million followers on Instagram for her newest personal posts.
Also, do visit our Melissa Rauch page for a good amount of her pictures.