Ah yes, the girl with the best butt in situational comedy history.  There's no denying that.  Yup, Penny here err Kaley Cuoco here posses a body that will drive nerds and everyone else crazy.  Just look at her…

Oh, if she lives next door to me, like in Big Bang Theory, I would totally turn into the creepiest dude on the planet.  And I know that you will too.  I mean, with her body?  Yup, that ass of hers, especially.
Who is Kaley Cuoco?
Kaley is an American hottie uh actress who is most famous for her roles portraying Bridget Hennessy on the ABC sitcom 8 Simple Rules and Penny on the CBS sitcom The Big Bang Theory.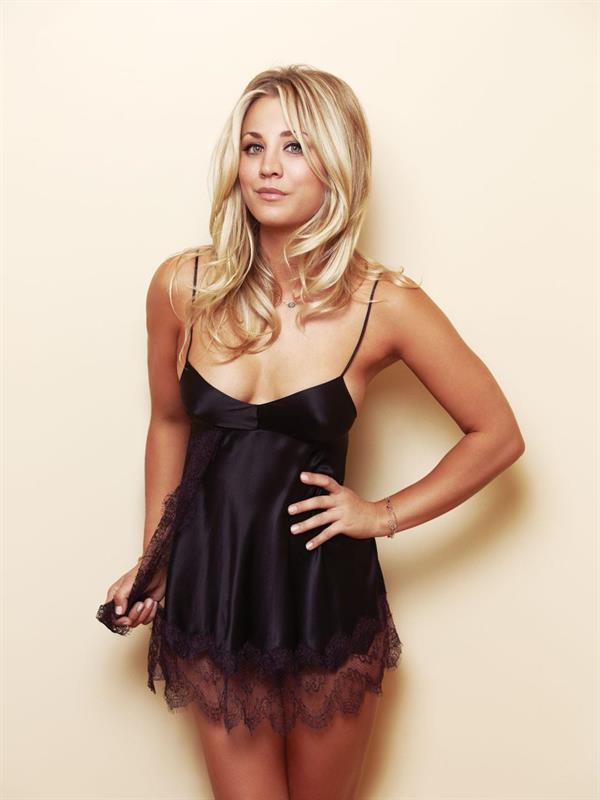 Her Early Life
Kaley Christine Cuoco was born on November 30, 1985, in Camarillo, California, to Gary Carmine Cuoco and Layne Ann.  Her father is a realtor and her mother is a homemaker.  She is the eldest daughter of her parents and has a sister named Briana.  She is of Italian (father) and German and English (mother) descent.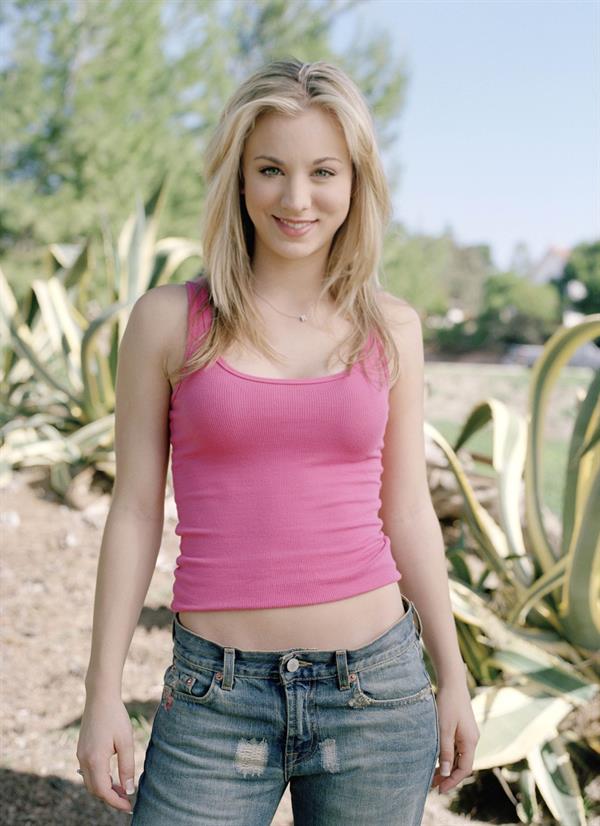 Kaley was an athletic child and started playing tennis at the age of three.  She later became a regionally ranked amateur tennis player but left the sport at the age of 16 to pursue acting seriously.  Kaley was homeschooled throughout her early years and never attended a regular school.  She earned her high school diploma when she was 16 years old.
Career Journey
She appeared in the 2007 film To Be Fat like Me and the 2014 film Authors Anonymous.
Kaley Cuoco started her career at the age of six when she modeled for commercials for brands like Barbie dolls.  In 1992, at the age of seven, she appeared in the TV movie 'Quicksand: No Escape' with Donald Sutherland and Tim Matheson.  In 1994, she appeared on the television shows 'My So-Called Life' and 'Northern Exposure'.  She made her feature film debut the next year, portraying Karin Carter in the science fiction action film 'Virtuosity'.  She portrayed Little Ellen Morgan, the younger version of the character played by comedian Ellen DeGeneres, in one episode of the ABC television series 'Ellen' in 1996.  In addition, she played a leading role in the miniseries, Mr. Murder (1998).  Cuoco has appeared in the feature films Lucky 13 (2005), Picture Perfect (1997) and Virtuosity (1995).  On stage, she has performed in Los Angeles-area productions of "Annie" and "Fiddler on the Roof".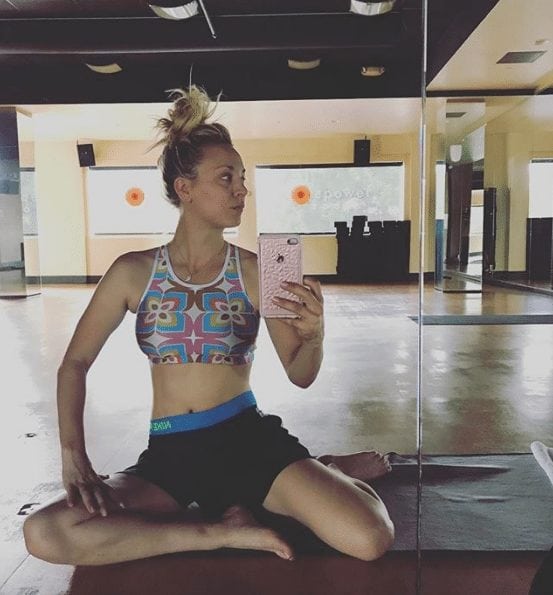 In 2000, she bagged a recurring role in the CBS sitcom 'Ladies Man'.  The same year, she also had starring roles in the Disney Channel Original Movie 'Alley Cats Strike' and the made-for-television movie 'Growing Up Brady'.  In 2002, she was cast in the major role of Bridget Hennessy in the ABC sitcom '8 Simple Rules', a role she played for three seasons of the show.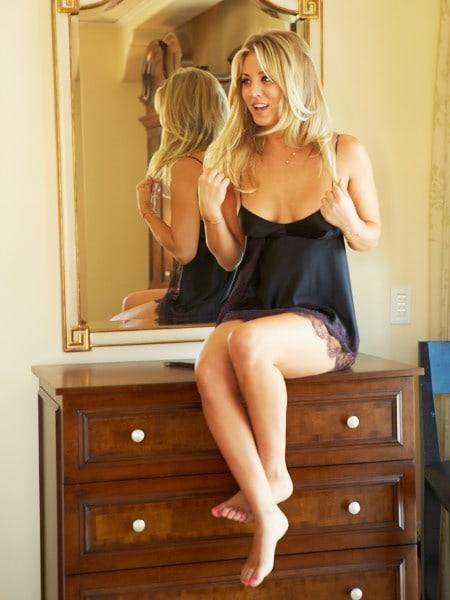 Over the years, she has continued to appear in films, such as 'To Be Fat like Me' (2007), 'Killer Movie' (2008), 'The Penthouse' (2010), 'Hop' (2011) and 'The Last Ride' (2011).  She hosted the 'Teen Choice Awards' in 2011 and the 'People's Choice Awards' in 2012 and 2013.  Some of her recent movies include 'Authors Anonymous' (2014), 'The Wedding Ringer' (2015) and 'Burning Bodhi' (2015).  She has also lent her voice to the films 'Alvin and the Chipmunks: The Road Chip' and 'Why Him?'.
Awards and Achievements
Since her first appearance in 'Quicksand: No Escape', Kaley Cuoco has received 30 award nominations and has won 8 awards.  In 2003, she received a 'Teen Choice Award' for her performance in '8 Simple Rules'.  She has also been named into the top 20 on Maxim magazine's 'Hot 100 Women' list twice.  She has a star on the Hollywood 'Walk of Fame'.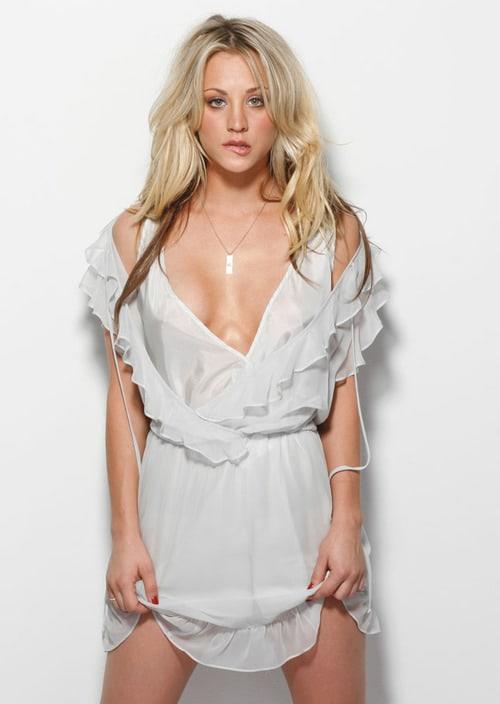 First and so far only cast member of The Big Bang Theory (2007) to be nominated for, and subsequently win a Razzie Award.  She won the Worst Supporting Actress trophy in 2016 for her roles in Alvin and the Chipmunks: The Road Chip (2015) and The Wedding Ringer (2015).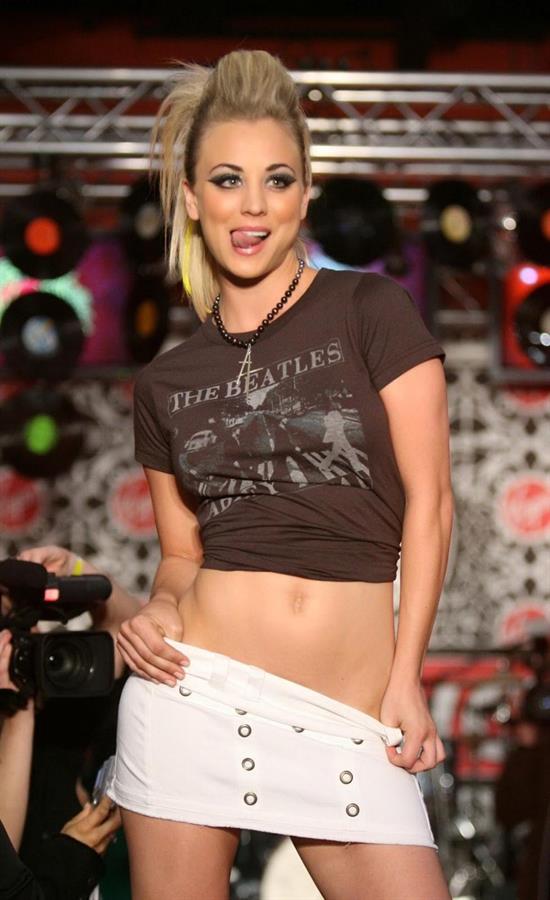 For her role in 'The Big Bang Theory', Kaley has received one 'Critics' Choice TV Award', two 'People's Choice Awards' and one 'Satellite Award'.  In 2014, she received a star on the Hollywood 'Walk of Fame'.
Relationships
She was briefly engaged to Josh Resnik from October of 2011 until 2012.  She was then married to Ryan Sweeting from 2013 to 2015. In 2016, she began dating Karl Cook and the two married on June 30, 2018.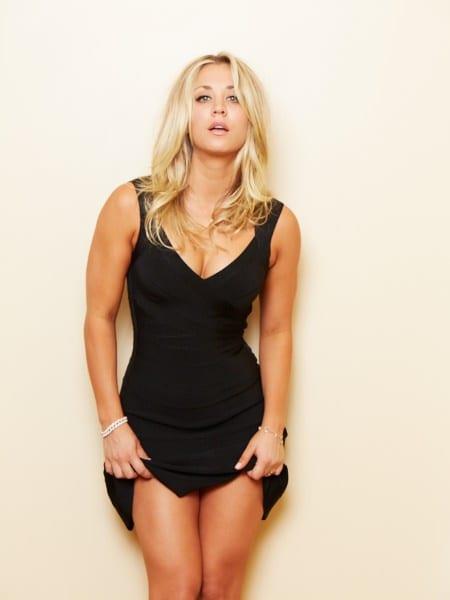 Kaley Cuoco has been linked with a number of celebrities in the past years, starting with her '8 Simple Rules' co-star Thad Luckinbill in 2002 and Canadian actor Kevin Zegers in 2003-04.  She was in a relationship with Jaron Lowenstein between 2005 and 2006, and also dated Al Santos in 2007.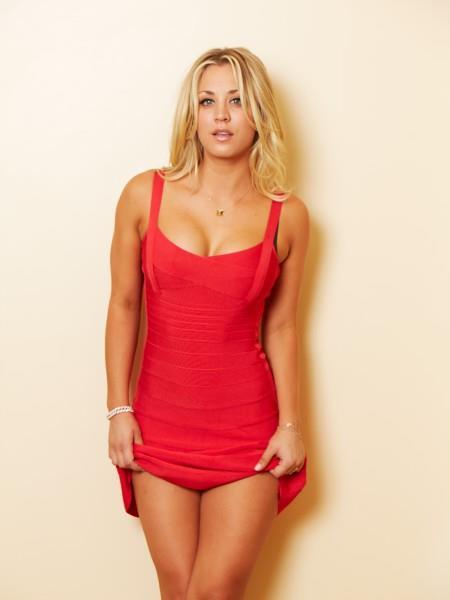 While she plays the on-screen love interest of Johnny Galecki in 'The Big Bang Theory', they secretly dated from 2008 to 2010.  She later mentioned that they separated amicably and are still friends.  She was engaged to addiction specialist Josh Resnik from October 2011 to March 2012.
Facts and Trivia
Her last name, "Cuoco", translates to "cook" in Italian.  Her father is of
She did six Barbie commercials when she was younger.
Kaley has a Chihuahua-dachshund mix dog named Petey, a German Shepherd named Duke and a Jack Russell Terrier named Raquel.
She is best friends with Amy Davidson.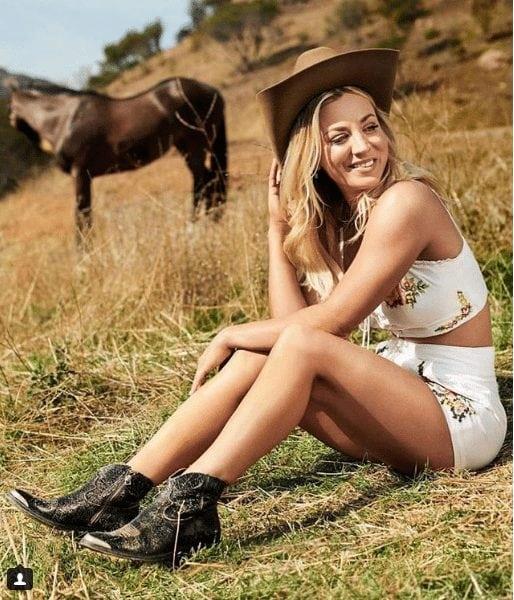 She is a huge fan of Britney Spears and Taylor Swift.
In 2010, Kaley was in a horse-riding accident and suffered a bad break in her leg.  She was written out of two episodes of The Big Bang Theory (2007) and, for several episodes, was only seen sitting down or behind furniture in the writer's attempt to hide the injury from the viewing audience.
She remains close with the cast of 8 Simple Rules (2002).
Kaley has openly admitted to having breast implants and a nose job.
Her Body Measurements
This blonde bombshell stands 5 feet, 6 inches and she rocks a 37-25-35 figure.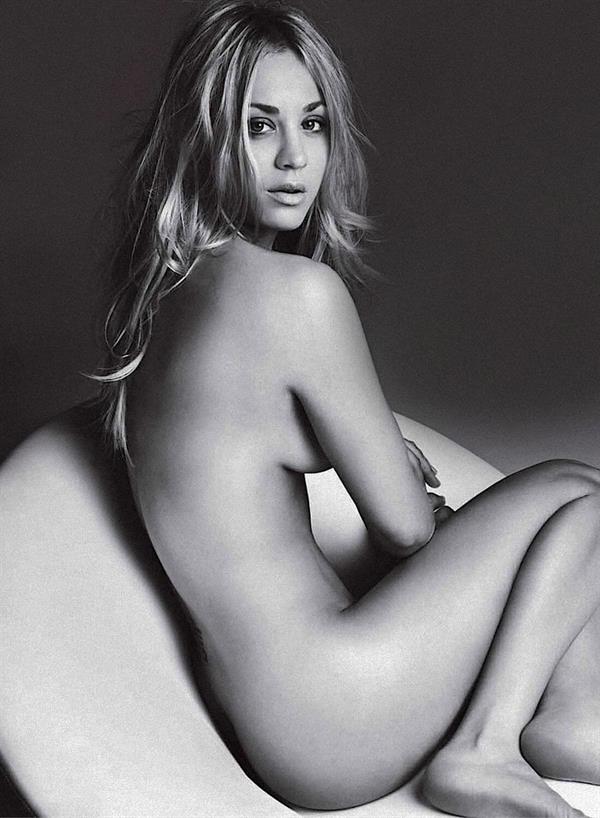 Kaley Cuoco Photos
Join her over 5.6 million followers on Instagram for a daily dose of her hot looks.
Also, do check out our Kaley Cuoco page for more of her stunning pictures.