There are a lot of reasons to be envious of Emma Stone.  She's really beautiful and incredibly talented.  Needles to say that she is one of Hollywood's biggest stars, earning praise for her impressive performances in several films such as Superbad, Easy A, and of course, La La Land.  Born on November 6, 1988 in Scottsdale, Arizona, Emma is adored by many fans around the world.  And we bet there's still a lot more things about this beautiful actress that her fans probably didn't know.  Take a look at some of them below!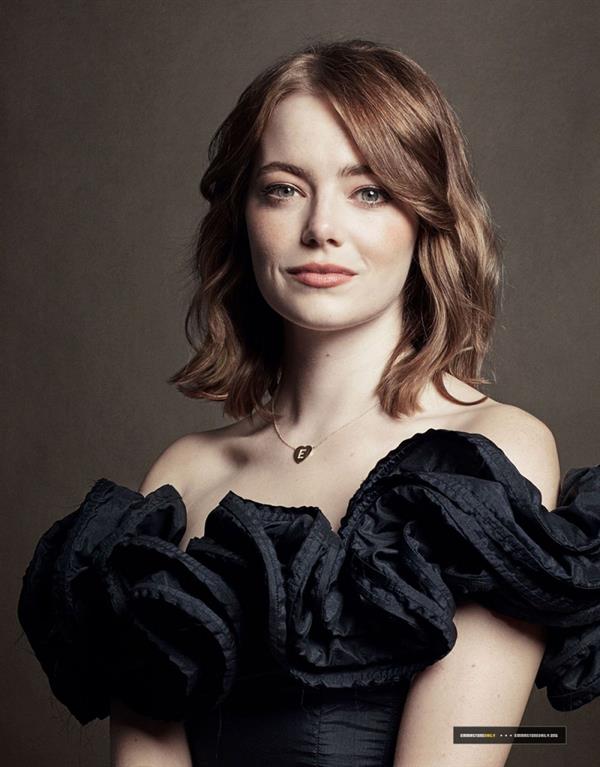 Her Real Name Is Not Emma
The charm actress uses a fake name. She was born Emily Jean Stone. Although, it's not far off from the name she was born into, she changed her name while when she found 'Emily Stone' was already associated to an actor in the Screen Actors Guild card. But before becoming Emma Stone from Emily Stone, she used the name 'Riley Stone' for about 6 months.
'To ask a 16-year-old to pick a new name is an interesting prospect […] I was like "I'm going to be Riley. My name is going to be Riley Stone,"' she explained to W Magazine in 2017.
'So my name was Riley Stone for about six months, and I did a guest spot on Malcolm in the Middle and one day they were like, "Riley, Riley," and I had no idea who they were talking to.They were like, "Hey, hey come on, we need you on set." And I was like "Oh, I'm not Riley, I can't be Riley."'
'I had the option of Emily J. Stone and it's kind of like [Back To The Future star] Michael J. Fox, and I love Michael J. Fox, but I don't think I could pull off the J.'
'So then I changed it to Emma because, you know, it's closer to Emily, but most people call me 'M' that know me well.' Which, we imagine, makes things far easier on a busy film set.
'But I miss Emily,' she concluded. 'I'd love to get her back.'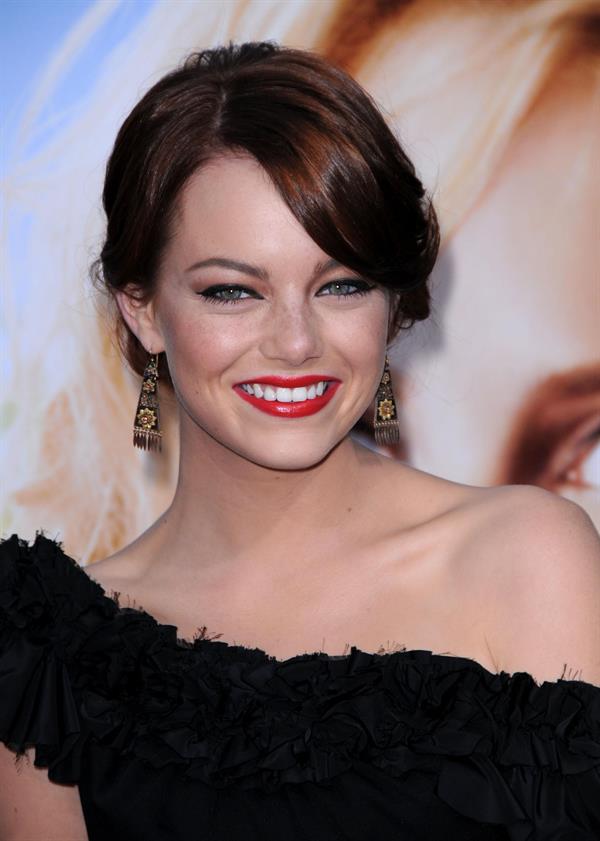 Emma Stone Has A Low Pitched Voice
Emma is known for her husky, low-pitched voice. While many may think this is exactly how the actress normally sounds, however, there is a story behind it and it comes from having colic as a baby.
"My mom dealt with a screaming baby 24 hours a day for the first six months of my life – I screamed myself hoarse every day and developed nodules as an infant," she revealed to NowToronto.
"So I have calluses on my vocal cords, which makes me lose my voice all the time and makes doing something like screaming in a scene, over and over, really rough, because then I lose my voice for, like, a week."
"So I'm always trying to be pretty protec-tive of it, but, yeah – I've sounded like this since I was a kid."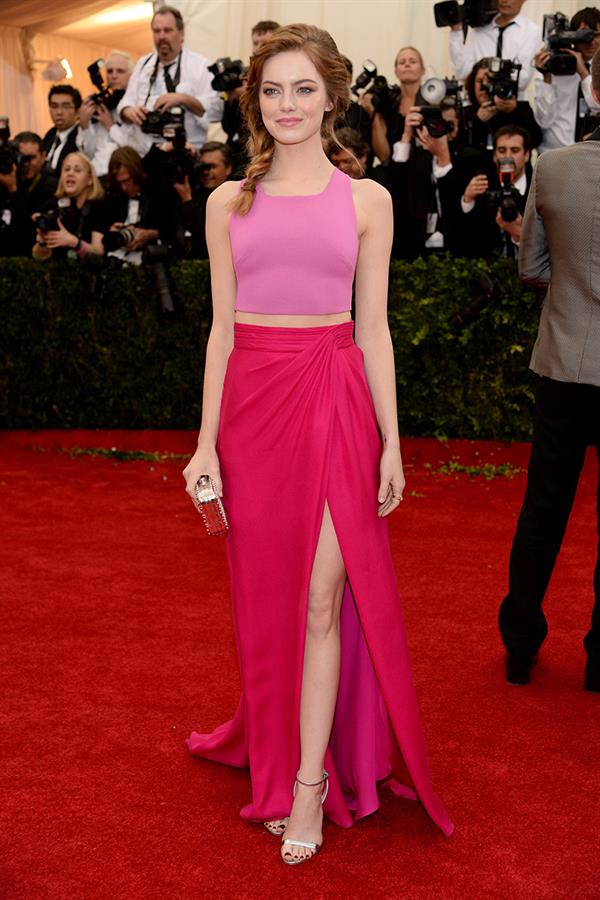 Emma Stone's A Natural Blonde
Although she is best known for her fiery red locks, Emma's real hair color is blond. She impulsively dyed her hair red when she first auditioned for her breakout role in Superbad. Then she mostly had red hair ever since.
Emma explained in the past during an interview with The Independent how her hair color impacted the roles she got, especially when the actress was just starting out.
"When I first moved to LA, I had this agent who thought, because I was blonde, that I only wanted to play cheerleaders," she said. "So she'd send me out for all these parts where they thought: 'What a weird 15-year-old. Its not going to work out!' I don't know if anyone necessarily underestimated me as a blonde—I think I just had a crappy agent. So one day, in a fit of trying to do something different, I just dyed my hair dark brown and got my first role a week later, after which I thought: 'People are closed-minded, man! Like a different hair color changes everything!' Then, for Superbad, my hair was brown at the test, but Judd said to dye it red, and I've mostly had red hair ever since."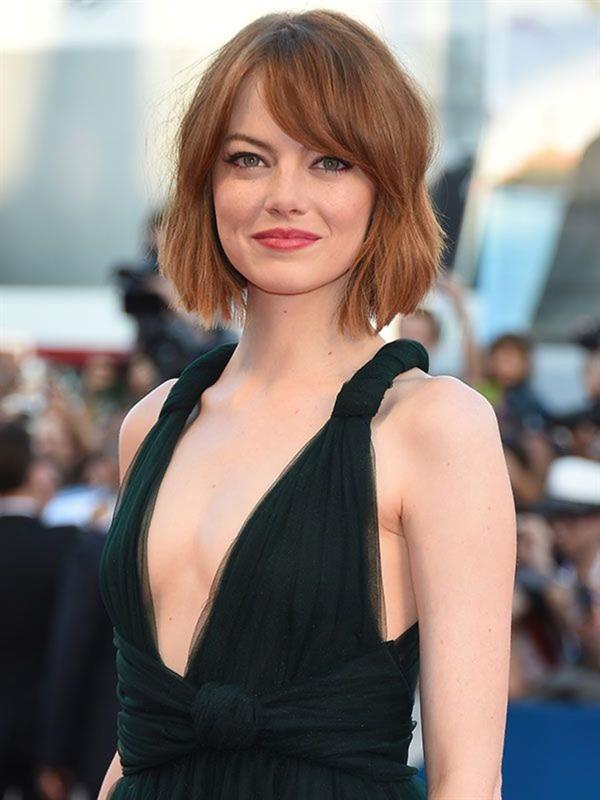 She Won An Academy Award
Emma won the Best Actress Academy Award for her role in 2016's critically acclaimed movie La La Land. She played the role of an aspiring L.A. actress who's constantly coming up short in auditions. The movie received positive feedback from critics and was one of the top grossing of all time, winning six Academy Awards in total.
"I think it's just nice to see something that's original and has joy in this way. It's a two-hour escape, but it reminds you of the hope and importance of creativity, of still dreaming even when it feels like hope is gone," the actress told Time about the movie.
"I think at a time like this, that's a nice thing to be getting to talk about and putting out into the world. Hopefully, it can take people out and remind them of a deeper part of themselves—of heartbreak, and love, and how those things coexist in our lives. It's nice to be talking about this film in the midst of things because of that nostalgia and sweetness and memory. That we can create new things all the time and there's still a lot left to make that's original and unique, no matter the state of the world."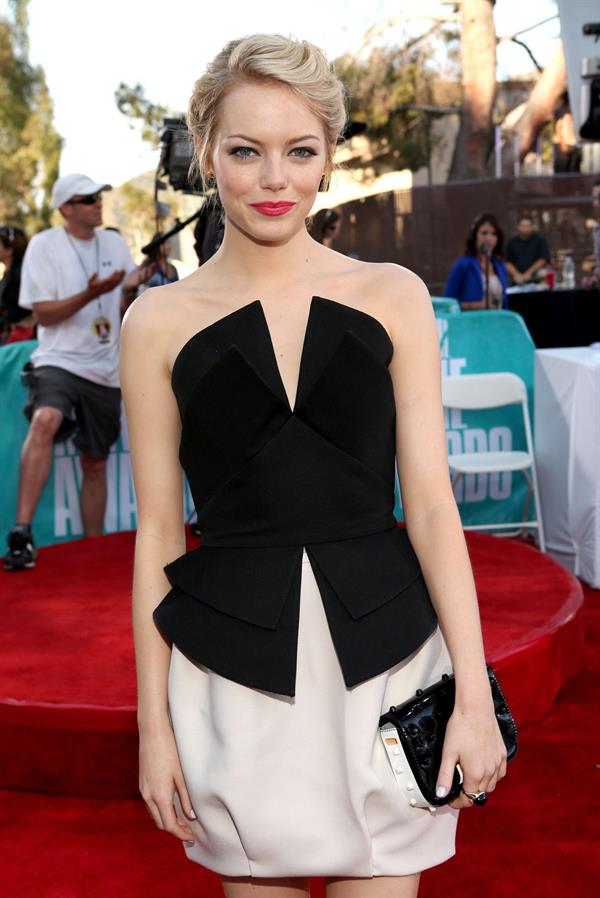 Emma Stone Had Her First Asthma Attack While Filming A Fake Sex Scene
Emma found out that she had asthma while filming a fake sex scene in Easy A.  And it was just the her second day of shooting and the young Emma was worried about what the staff would think of her after that.
Oh, for the love, I can't even simulate sex without dying!" the actress admitted jokingly in MTV news.
"I had a little asthma attack, without any prior knowledge that I had asthma, during the scene where we had to jump up and down for hours and hours screaming and yelling on the bed. [It] was humiliating, because it was the second day of shooting," she explained.
"Here's what it's going to be like the whole movie, as I'm breathing into an oxygen tank," Emma said. "The crew was like, 'She's going to be a real blast. Wow. Amazing. A 20-year-old having an asthma attack.' "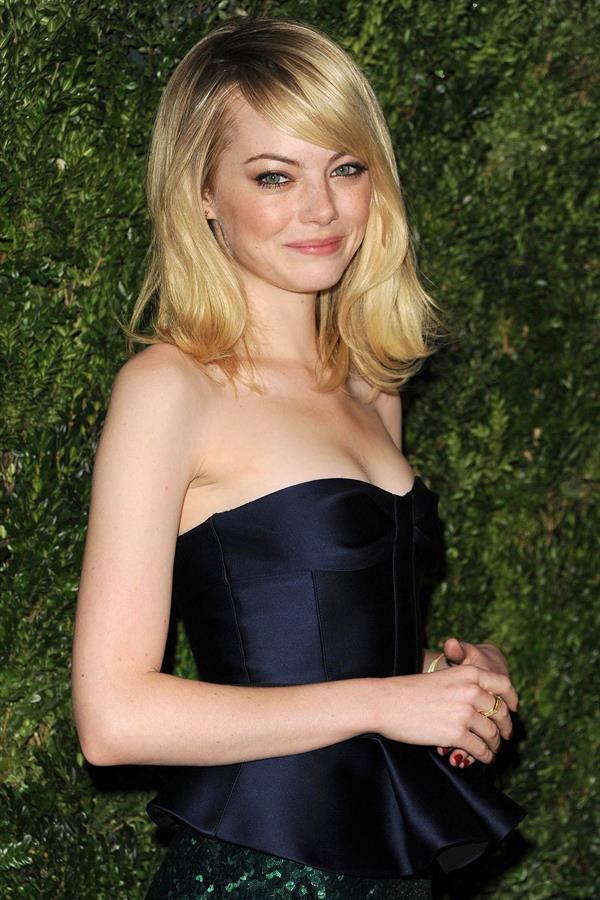 She Was Cast As Gwen Stacy In Spiderman
Many of her fans have known her as Gwen Stacy in the movie, The Amazing Spiderman. The actress reverted to her natural blonde look to play the role as Peter Parker's most significant love interests. However, the character of Gwen Stacy has perished in part two of the movie. The actress revealed in the past that being a part of a iconic film such as Spiderman is more daunting than she initially thought.
"I've tried not to think about it too much — especially while we were shooting — but when you're sitting on these giant blue screens with all these rigs, it's the opposite of an environment like Superbad," she said in an interview with The Advocate.
"It's odd, but it's very exciting. Like with 'The Help' but more insane, Spider-Man has this built-in fan base, where people already know the story and are going in with their own opinions and expectations, so you're either going to live up to them or let people down. But it's really all about passion, and I love passionate people."

Emma Stone Dated The Amazing Spiderman
Emma and Andrew Garfield met while making 2012's The Amazing Spider-Man. Although the two never officially confirmed their relationship in public, they were seen together in red carpets and in paparazzi's sweet photos. The two broke up in 2015, and dated on-and-off for about four years before that.  In 2017 Per People, "They never stopped caring about each other… Even when they split, Emma and Andrew had great love and respect for each other."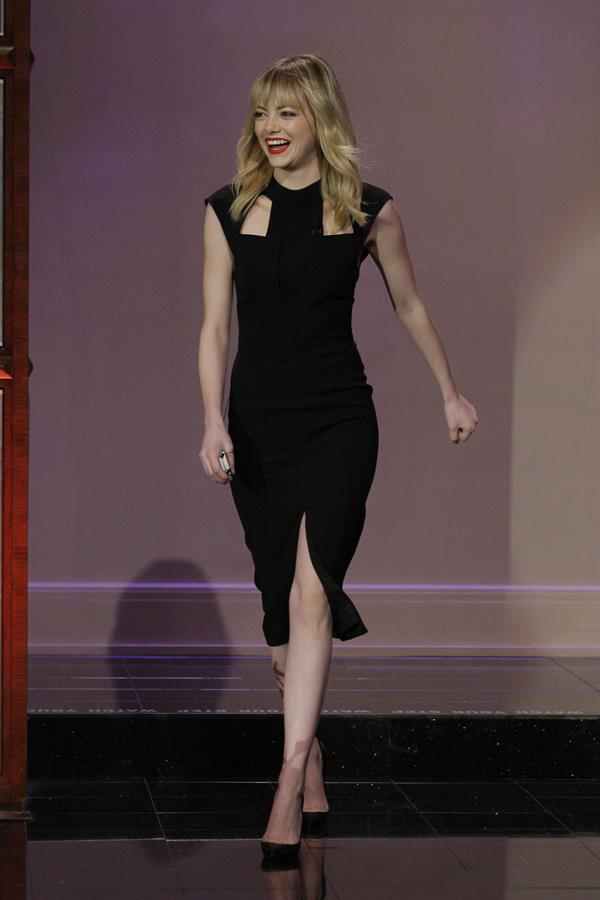 She's A Huge Beatles Fan
Like many of us, Emma is a huge Beatles fan. Her favorite song is 'Blackbird' by Paul McCartney. The actress even sent a letter to McCartney asking if he would draw two little bird feet for her. She and her mom, who is also a fan of the song, made matching wrist tattoos out of it.
"We've never gotten tattoos before and probably never will again," Emma told in the past in the Late Show with David Letterman. "Two years ago tomorrow she got diagnosed with breast cancer, and she's out of the woods now, which is amazing."
"My mom's favorite song is 'Blackbird' by Paul McCartney, and it's my favorite song as well," she explained. "I wrote a letter to Paul McCartney asking him if he would draw two little bird feet — because he wrote the song,"
"Custom tattoos by Paul McCartney. Isn't that wild?" she said. "He's a good guy."