She's got the body, the beauty, and the jam to make you go up and down.  Yup. If you've seen her live spinning, she'd be totally in your mind for a very long time.  Brooke Evers will be the subject of your fantasy…  may it be geeky or super sexy.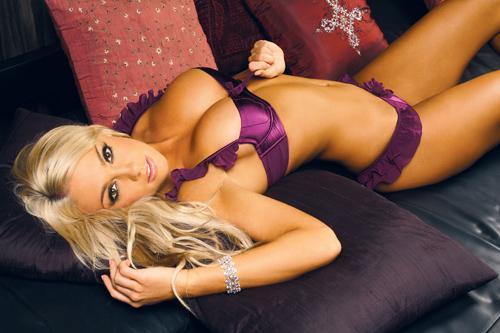 Her banging body is something you would pay big bucks just to see.  Oh, and if you are on the same beach with her and she happens to be in a bikini…  Well, my friend, Merry Christmas.  Yup, even if it's not.
Who is Brooke Evers?
Brooke is an Australian model and DJ who has co-hosted the 90.9 Sea FM Drive show.  She has also appeared on the reality series 'I'm a Celebrity…Get Me Out of Here'!, and has been in a number of promotional gigs for Gold Coast 600.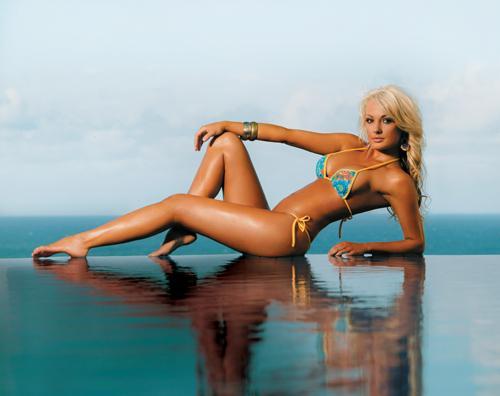 Brooke here has also modeled for brands like Billabong Australia and Quiksilver Worldwide.
Her Early Life
Brooke Evers was born on January 13, 1985, in Adelaide, Australia.  Her parents Onno and Esther immigrated to Australia from Roermond, Netherlands shortly before she was born.  Shortly after her birth, the family relocated from Adelaide, South Australia to Gold Coast Queensland where she completed her primary and secondary education at Currumbin State School and Palm Beach Currumbin State High School.
Throughout her school years, Brooke was very active.  She won first place in the Tamblyn Young Model Discovery competition in 1998 as well as the award for the Performing Arts Excellence award for Dance, Drama, and Music in 2001-2002, among others.  She also enjoyed skateboarding and surfing during that time.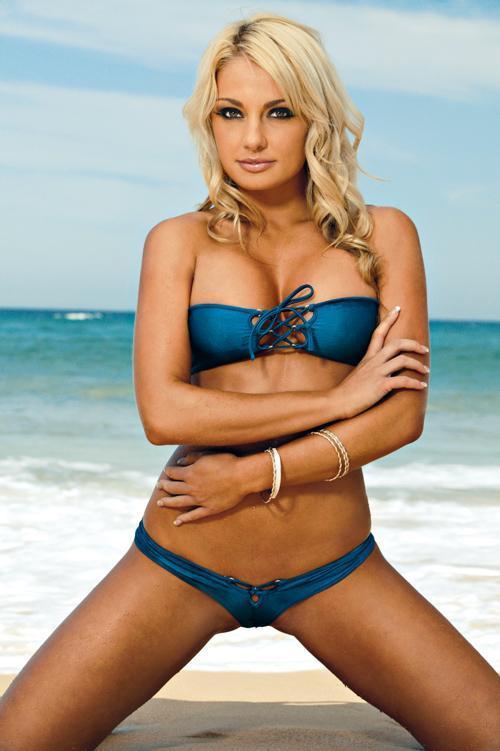 In 2008, Brooke qualified for university entry and was accepted into Griffith University on the Gold Coast.  In 2010, she graduated with a Bachelor of Journalism majoring in Public Relations and digital media and then worked as a journalist for Zoo Weekly and making frequent appearances on the Stafford Brothers.
Her Modeling Career
Brooke's modeling career began when she was just 6 years old and took off right away with her winning several Australian pageants and contests.  At 16 her success went to another level when she signed major modeling contracts with surf brands such as Billabong and Quicksilver Worldwide just to name a couple.  In 2003, she was a Miss Indy Finalist and as of 2012 has been on the cover of over 20 differents magazines, four of which were international.
In 2010, she starred on the UK reality TV show I'm a Celebrity…Get Me Out of Here! which was filmed in the Gold Coast Hinterland.  According to an interview, Brooke has said the show was "the most insane job" she has ever done.  "I had to jump out of a helicopter, slept with rats, ate nothing but beans and white rice for four days, was covered in cockroaches, worms, and spiders to win food…  loved the experience but hated the tasks!"  In the same year, she made three guest appearances on the FOX8 TV series Football Superstar.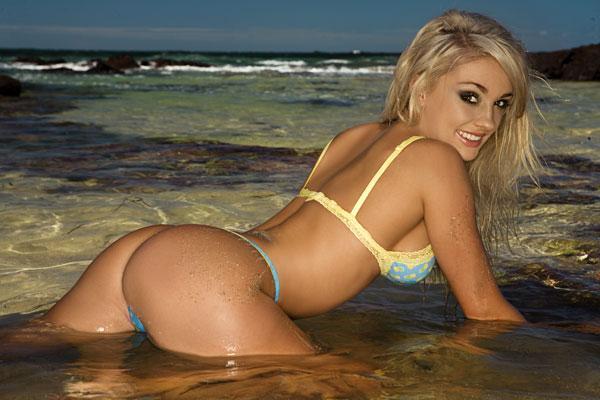 On January 21, 2011, FOX8 premiered The Stafford Brothers; a reality TV series following the lives of Matt and Chris Stafford on tour across Europe, produced by TV host Wesley Dening.  Brooke was a leading character alongside her long-term DJ partner Matt Stafford. An episode featuring her in a photoshoot produced the show's highest ratings for the season.
Hosting Career
During university, Evers gained multiple television hosting and presenting roles for Sydney-based company Unseen TV.  She covered major events including the Gold Coast 600 (formerly known as Indy), State of Origin, and numerous fashion festivals.  In 2010, Brooke co-hosted 90.9 Sea FM's Drive Show from 3-7 pm with Gold Coast radio presenter Craig 'Lowie' Lowe.  She featured on the program for 6 weeks full-time over Christmas.  Brooke has also made numerous appearances on Brisbane radio station Nova 106.9.  She also co-hosts Australia's Party People on Fridays with Matty Acton.  Brooke was also presenter and host of The Rip Curl Pro 2010 at Bells Beach and co-hosted the Australian Sexpo Tour with Australian comedian Russell Gilbert for 2011.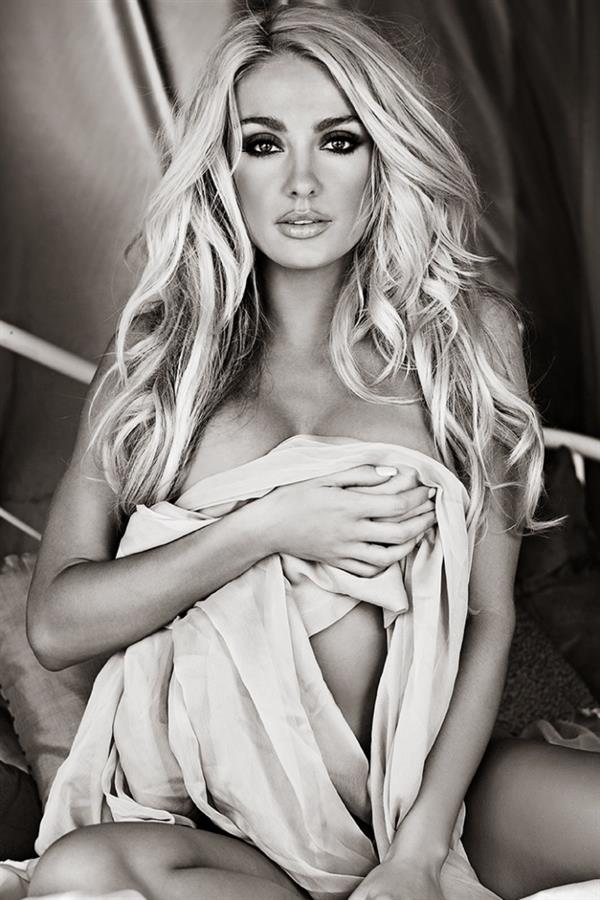 Music Career
In 2004, she was signed by Flirtmodels Australia; performing in nightclubs, festivals and promotional gigs such as the Gold Coast 600 and network TV show Blokesworld.  Over the next two years, the commercial dance troupe toured extensively throughout Australia and Asia working with the likes of Bob Sinclar and Boy George.
The following year, Brooke was selected as a Crusty Demons dancer and performed at live shows throughout Australia.  The Crusty Demons are a group of daredevil freestyle motorcyclists from the United States, Australia, New Zealand, and Europe.  In 2010, she toured for three months in Macau, China; where she performed in a convention at the Venetian Hotel and Resort.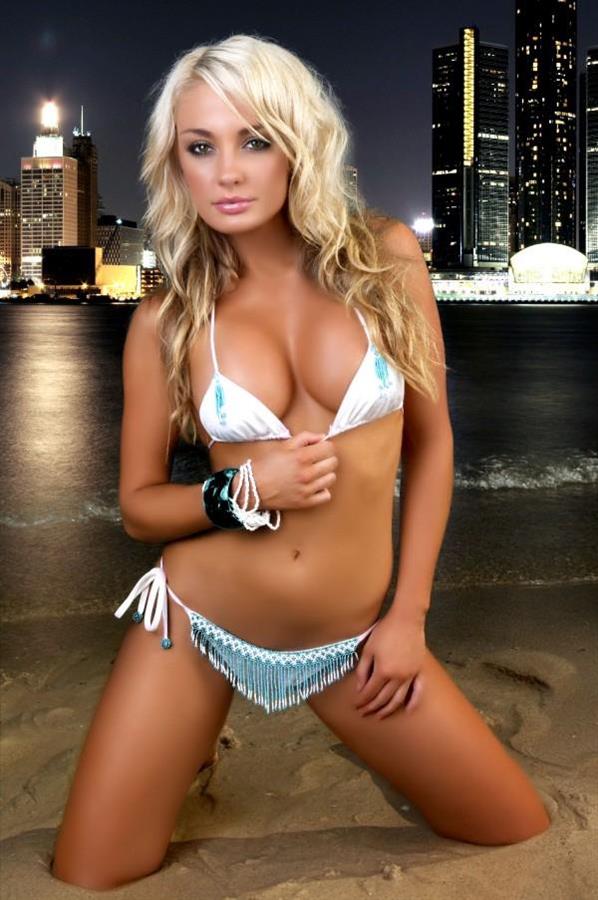 Also in 2010, Brooke started to learn how to DJ while working in the club scene; practicing in clubs during the day and collecting music over time.  Her DJ style is a mix of commercial pop, R&B, and electro house and in 2011 she became sponsored by Audio Technica Australia.
She had cited artists such as the Stafford Brothers, Timmy Trumpet, DJ Tom Piper as influences, and has developed a style of commercial pop and RnB with electro house.  DJ Brooke Evers was officially sponsored by Audio Technica Australia. S.K.A.M. Artist DJ Brooke Evers was the featured guest at M Nightclub on Saturday 22 August 2015.
Sponsorships
In 2006, she started working with a health and sports supplement company, Australian Sports Nutrition, who she has publicly credited for her physical shape.  She is sponsored by national and international organizations such as Fitness First, Envisage Clinic, Network Surf, and Quiksilver Women.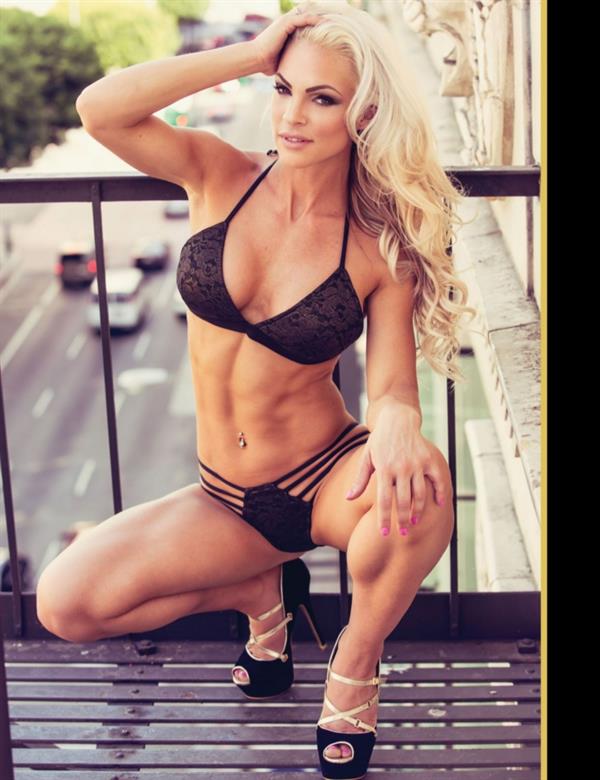 Her Body Measurements
Brooke here stands 5 feet, 7 inches and she rocks an athletic 34DD-24-36 figure.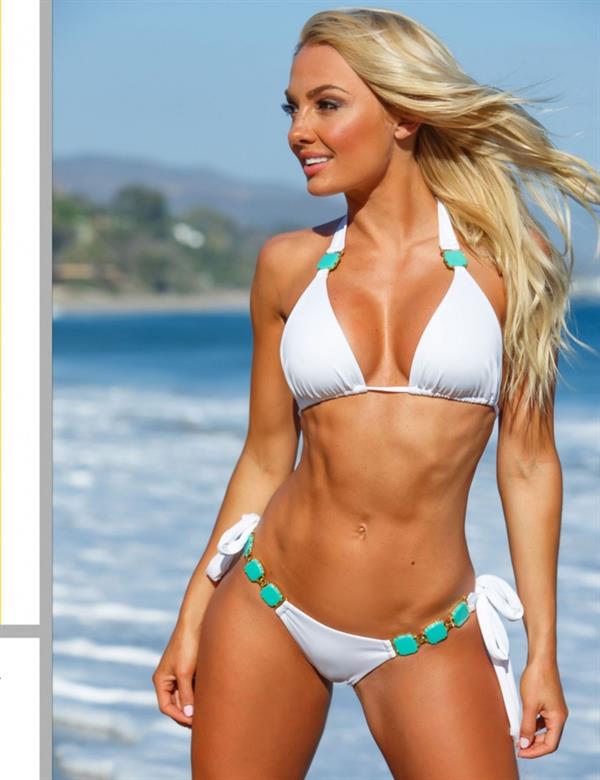 Brooke Evers Photos
Follow her on Instagram for more of her hot personal posts.
Also, do visit our Brooke Evers page for more of her head-spinning hotness.