Whether she's a witch or a badass with a machine gun for a leg, Rose McGowan is someone you'll fantasize about.  Yup, because she possesses that certain kind of hotness…  One that will prevent you from looking away.  One that will have you etch her in your memory.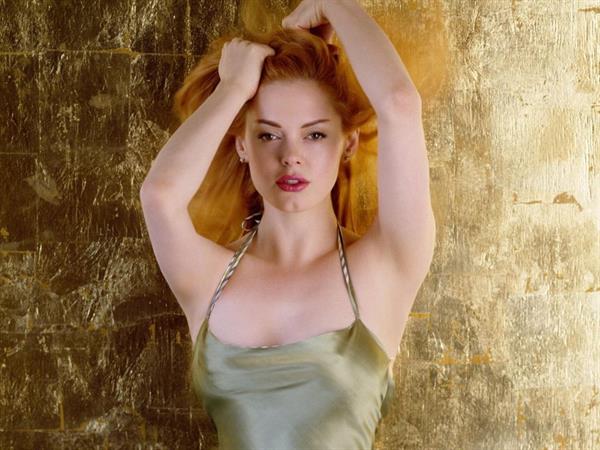 She's creamy, she's curvy, and yes…  she deserves a spot in our "Timeless Tuesday" feature.  Because even today, she's still as bangable as she was in the 90s to early 2000s.
Who is Rose McGowan?
Rose is an Italian-born actress, model, singer, and author.  She is famous for her role as Paige Matthews in the supernatural drama series 'Charmed', as young Cora Mills in the fantasy series 'Once Upon a Time', and as Tatum in the horror film 'Scream'.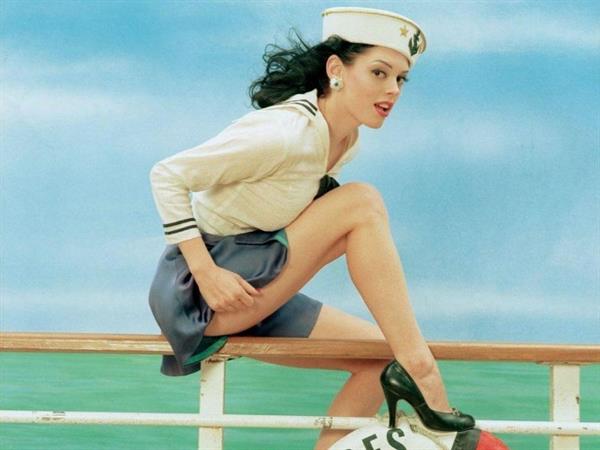 Her Early Life
Rose Arianna McGowan was born on September 5, 1973, in Florence, Tuscany, Italy.  Her father was an activist/artist and her mother was a writer.  She is of Irish, French, and English ancestry. Rose's father was a member of the 'Children of God,' a worldwide cult, and used to run the Italian chapter of the organization.  As a child, she traveled throughout Europe with her family and stayed in communes belonging to the group.  Her parents divorced by the time she was 10 and she went to live with grandmother in Washington.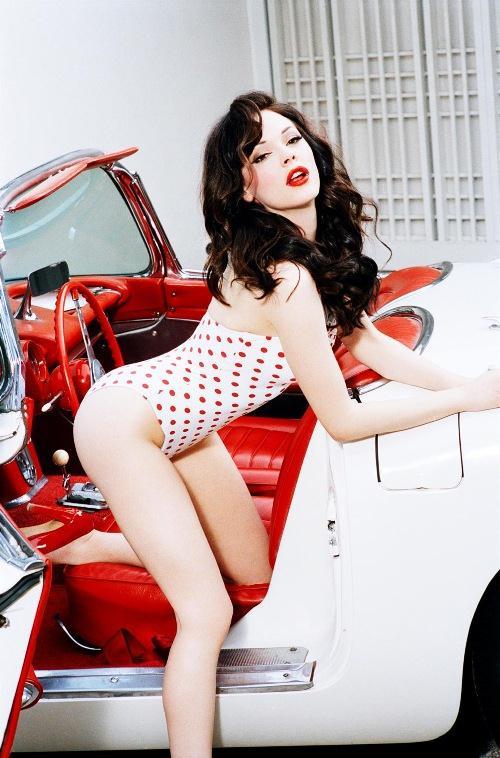 Her father had many art contacts and they helped her become a child model.  She appeared in several Italian magazines. Eventually, her family moved to the US, where she attended the Roosevelt High School and later the Alternative High School.  She also worked briefly at McDonald's.  She then moved to Los Angeles to begin an acting career.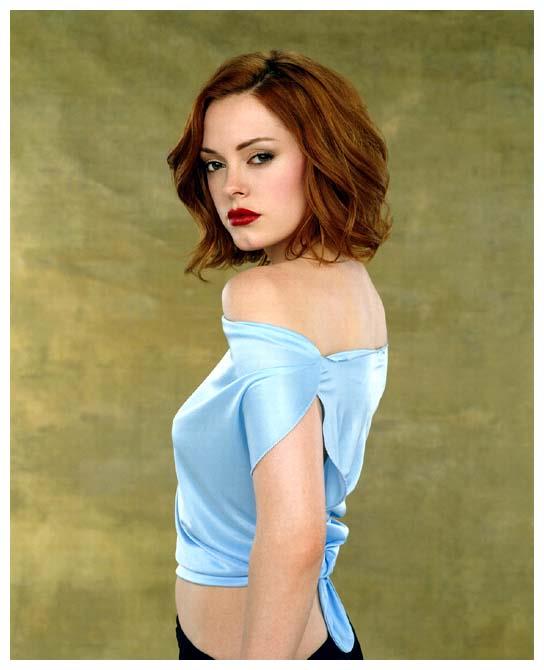 When she was 14, she was sent to a drug rehab center because of her appearance, even though she wasn't on drugs.  She hated it, ran away and was homeless for a year.  At age 15, she left to live on her own, legally emancipated, supporting herself with several odd jobs, often having to lie about her age.  Living on her own meant being forced to live on the streets for a short time, but despite this, she later attended art and beauty school before heading to Los Angeles where she was found outside a gym because thought it was "too corny" and had a chance encounter with independent film director Gregg Araki.
Career Start
Rose McGowan began her career with a role in the comedy film 'Encino Man' (1992).  She next appeared in the 1995 black comedy film 'The Doom Generation', directed by Greg Araki.  She gained a lot of popularity and appreciation for her performance.  Despite being a commercial failure, the film was met with positive reviews.  Her next important role was in the 1996 horror film 'Scream'.  After appearing in movies such as 'Lewis and Clark and George' (1997) and 'Devil in the Flesh' (1998), she garnered additional recognition for playing the lead role in the 1998 film 'Jawbreaker'.  The film was met with negative reviews and was also a commercial failure.  However, she earned a nomination at the MTV movie awards for 'Best Villain'.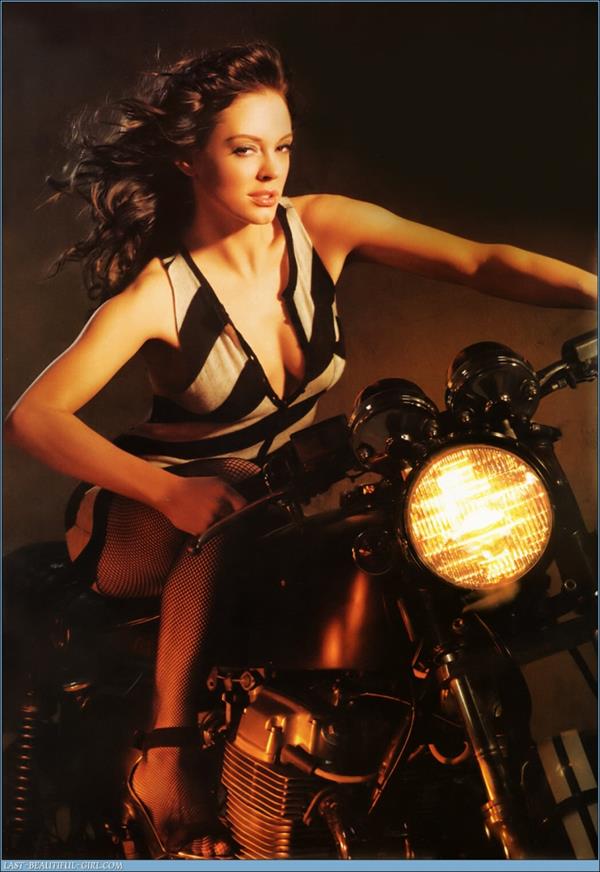 From 2001 to 2006, she played an important role in the fantasy drama series 'Charmed'.  Rose also played the main role in the 2005 miniseries 'Elvis'.  It was about the life of the American music icon Elvis Presley.  She continued to appear in movies, such as 'Roads to Riches' (2002), 'The Black Dahlia' (2006), 'Planet Terror' (2007), 'Fifty Dead Men Walking' (2008), 'Dead Awake' (2010), 'Conan the Barbarian' (2011) and 'The Weight of Blood and Bones' (2015).  In 2014, she played a recurring role in the action-thriller TV series 'Chosen'.  Her most recent works on the big screen include 'The Tell-Tale Heart' (2016) and 'The Sound' (2017). Throughout her career, she has also appeared in several music videos and on various magazine covers.
Facts and Trivia
She was nominated for a Saturn Award in 2007 for her role as Cherry Darling in Grindhouse, Planet Terror.
Over the course of her career, she has received several awards such as the 'Alliance of Women Film Journalists Award' for 'Outstanding Achievement by a Woman in the Film Industry' and an award at the San Francisco International Film Festival' for 'Midnight Outstanding Achievement.'
Rose ranked #39 in Stuff magazine's "102 Sexiest Women in the World" (2002), #44 on the Maxim magazine Hot 100 of 2007 list, and #14 on Wizard magazine's 'Sexiest Women of TV' list (March 2008).
She is also known for her LGBT activism.  She launched a website, 'Rosearmy.com,' inviting people to come together and speak the truth.
This beauty knits, gardens, collects shoes and collects Marlene Dietrich memorabilia and absolutely hates fish.
Rose ran away at age 9 to escape the Children of God cult that her parents were a part of.  Oh, and she has agoraphobia and OCD (Obsessive Compulsive Disorder).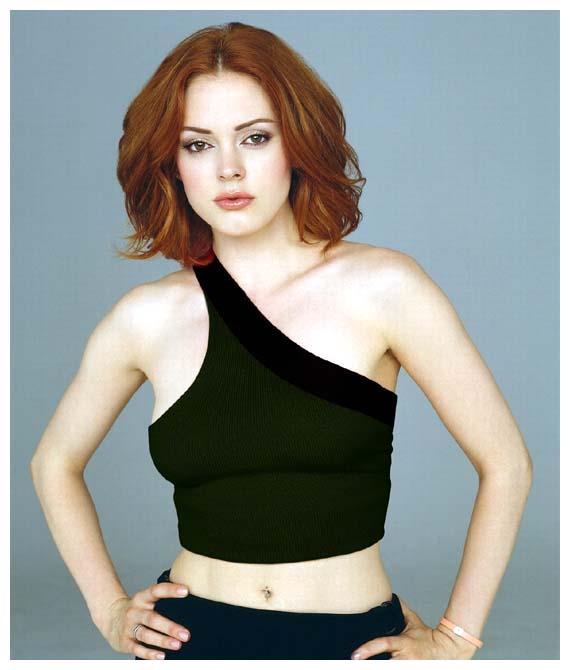 She attended high school with Nicole Berger.
In the movie Rats (2003), the character Rose is based on the writer's experience with the actress Rose McGowan and played by character actress Eileen Grubba.
She frequently bases her "look" on the style of stars from the 1940s, stating that Marlene Dietrich and Ava Gardner are her style icons.
Rose was engaged to Marilyn Manson from 1998 to 2001.
Controversies
In 2017, The New York Times reported that Rose McGowan was one of at least 8 women with whom producer Harvey Weinstein settled.  The incident involving McGowan and Weinstein happened in a hotel room during the Sundance Film Festival in 1997.  The Times added that the $100,000 payment was "not to be construed as an admission," but rather to "avoid litigation and buy peace," according to an official document. Although she declined to comment for that story, McGowan has often hinted that she was sexually assaulted by a studio mogul.  She even referred to the incident as "rape" on Twitter, but didn't disclose who raped her, only giving multiple clues, that the man was probably Weinstein.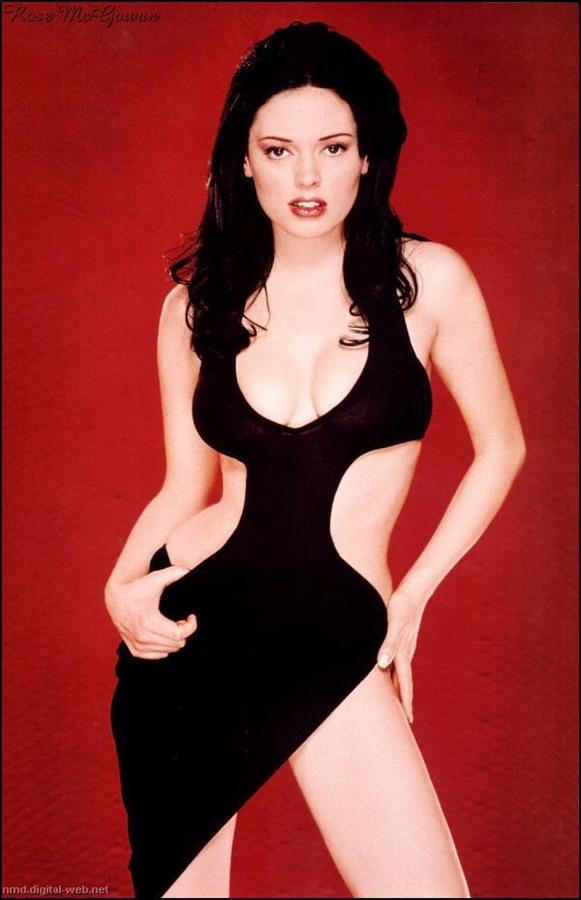 In early 2018, she was arrested after she was found guilty of possessing cocaine.  She, however, claimed to be innocent and stated that she had probably been set up by Harvey Weinstein.
Her Body Measurements
Rose stands 5 feet, 4 inches and has a 35-24-35 (32C bra size) figure.
Rose McGowan Photos
Follow Rose on Instagram for her latest personal posts.
Also, do check out our Rose McGowan page for more of her pictures.