And another athlete will grace this beloved website of ours.  Ladies and gentlemen, the hottie we're featuring here is Caroline Wozniacki.  Yup, the reason why I watch tennis.  Okay, so may also Martina Hingis back in the late 90s but yeah…  Caroline here is as hot as most of them.  I mean, there are a lot of tennis players who will make you go gaga (and we'll feature them all, don't worry) there's just something about this babe here.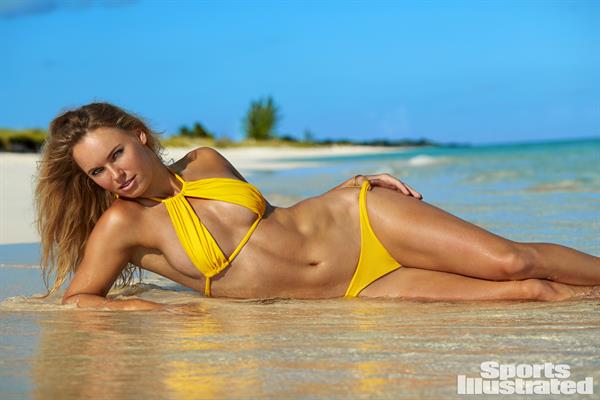 Who is Caroline Wozniacki?
Caroline is a Danish professional tennis player.  She is a former world No. 1 in singles.  She is also the first woman from a Scandinavian country to hold the top ranking position and 20th in the Open Era.  Caroline finished on top of the rankings in both 2010 and 2011.  She has won 30 WTA singles titles, including six in 2010 and 2011, the most in a year by a WTA player from 2008-2011.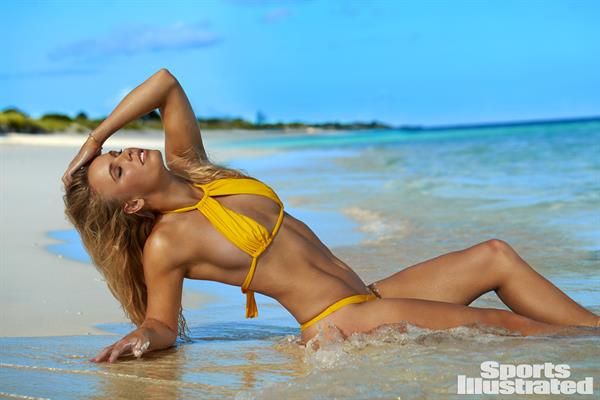 She won the 2006 Wimbledon Girls' Singles title and also holds two WTA titles in doubles.  In 2008, Caroline won the title of WTA Newcomer of the Year.  In 2017, Wozniacki won the season-ending WTA Finals in Singapore for the first time in her career.
Caroline is also a proud endorser of Adidas, Sony Ericsson, and Turkish Airlines.
Her Early Life
Caroline Wozniacki was born on July 11, 1990, in Odense, Denmark.  Her father is a former professional football player in Poland and her mother is a former member of the Polish national volleyball team.  At the age of 7, Caroline began playing tennis and by 9 was beating her parents and older brother, Patrik.  She began her professional career on the WTA tour by age 15 and one year later made the junior singles final at the Australian Open, the junior doubles final at Roland Garros and won the junior singles title at Wimbledon.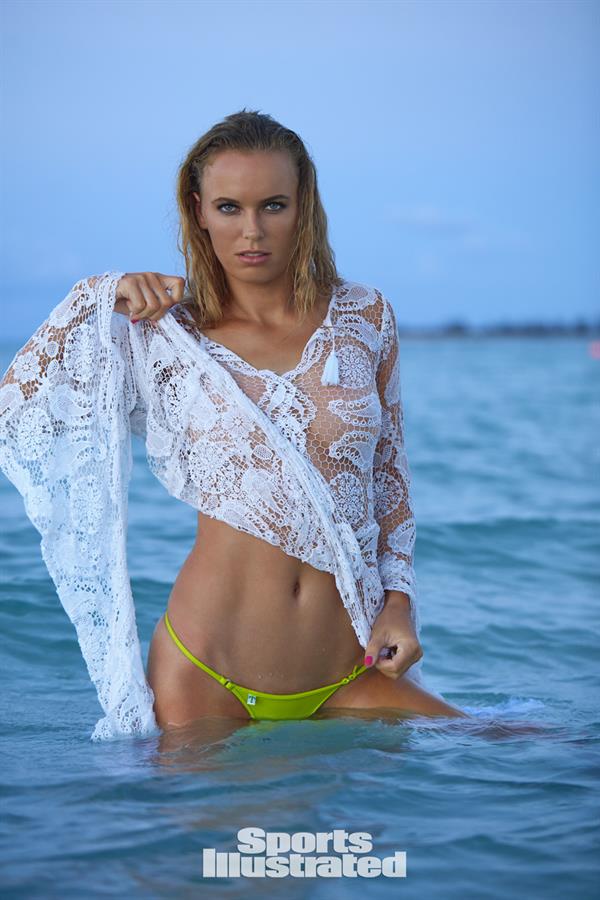 Career Journey
2006 was an exciting year, as she also won her first pro tournament, an ITF event, and made the quarterfinals at two other WTA events.  She then played her first full season on tour in 2007, cracking the Top 100 for the first time and finishing the year ranked No. 64.  In 2008, she won the first three tour titles of her career, made the fourth rounds of the Australian and U.S. Opens, and finished the season ranked No. 12 in the world.  She added three more titles to her name in 2009, made the fourth round of Wimbledon in addition to the final of the U.S.  Open, and ended the year ranked No. 4. Before Wozniacki, no Danish player—male or female—had ever placed within the top 30 rankings.
Going into the 2010 season, Caroline was able to notch another 6 WTA titles to finish the year in the No. 1 ranking, later keeping the top spot for 67 straight weeks.  In 2011, Wozniacki won another six WTA titles and recorded a WTA-leading 63 match wins.  Caroline also added two more WTA titles to her resume during the 2012 season (Korea Open, Kremlin Cup), one title in 2013 in Luxembourg, and another in Istanbul in 2014.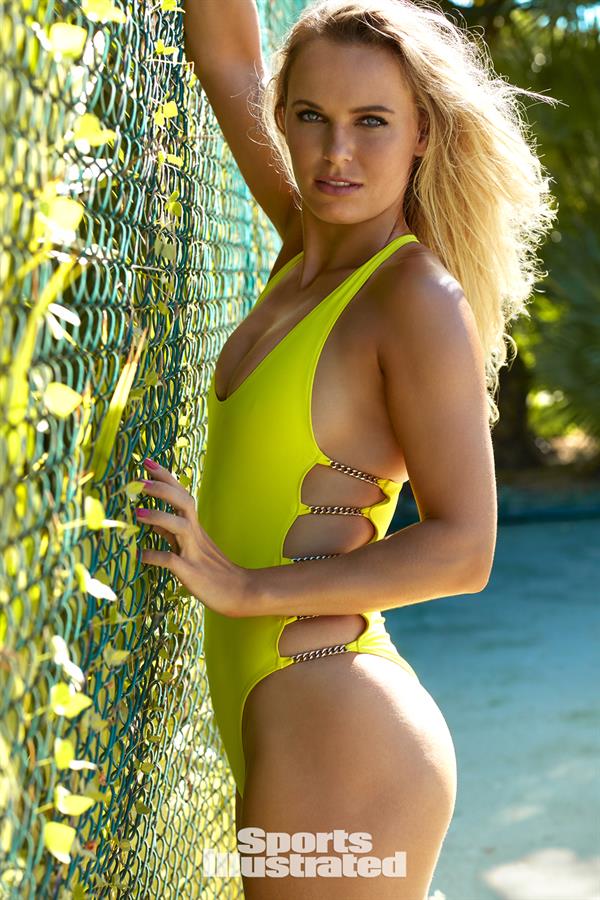 Caroline won the Malaysian Open in 2015, and 2016 served as Denmark's flag bearer at the Rio Olympic Games and earned her 25th WTA title at the Hong Kong Tennis Open.  Returning from injury, 2017 was Caroline's tenth straight Top 20 season and fourth year in the Top 5, finishing the season with a championship win against Venus Williams at WTA Finals in Singapore.
In January 2018, Caroline broke through in her quest to become a Grand Slam champion by winning the Australian Open.  Exactly six years after rising to the No. 1 ranking for the first time, She returned to the top spot with the win.  Later that year, she became the fourth player in WTA history to surpass $30 million in career prize earnings.
Facts and Trivia
Caroline was engaged to golf star Rory McIlroy but the marriage was called off in May 2014.  In 2017, she got engaged to NBA player David Lee in 2017 and they tied the knot in June of 2019 at the Castiglion del Bosco in Italy.
She has been featured in Sports Illustrated's famed Swimsuit Issue for three consecutive years (2015 – 2017), and on the cover of ESPN The Magazine's Body Issue and World Fame 100 Issue in 2018.
She has appeared in an episode of the hit HBO show Ballers alongside Dwayne 'The Rock' Johnson.
In her spare time, she loves attending fashion shows, singing karaoke with best friend Serena Williams, playing with her dog, Bruno, and reading or watching movies to relax.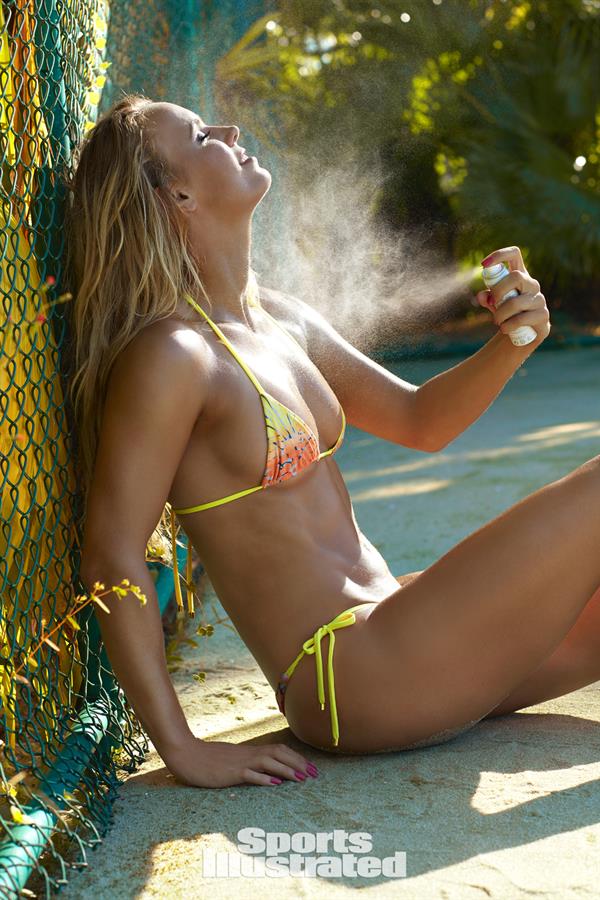 One of Caroline's biggest off-court accomplishments was completing the New York City Marathon in 2014, which she did in support of a children's charity Team for Kids.  She also enjoys dabbling in other sports such as soccer, boxing, football, and baseball.
Her expertise also extends beyond sports, as she takes piano lessons and practices speaking any one of the eight languages in her repertoire.
Her Body Measurements
This blue-eyed, blonde bombshell stands 5 feet, 9 inches and she possesses a 37-26-36 figure.
Caroline Wozniacki Photos
Join her over 1.4 million followers on Instagram for her latest posts.
Also, do check out our Caroline Wozniacki page for more of her beautiful pictures.