Still one of the hottest in my opinion.  And I'm pretty sure a lot of you will agree.  You see, the thing about mature women is you can sure that they know what they want in the bedroom.  And that they also know what they're doing and how to make you scream for more.  That is guaranteed.  And Lisa Rinna here, with her overly hot looks, sure looks like she knows everything about bedroom adventures.  I don't mean any disrespect but just take a good look at how hot this woman is…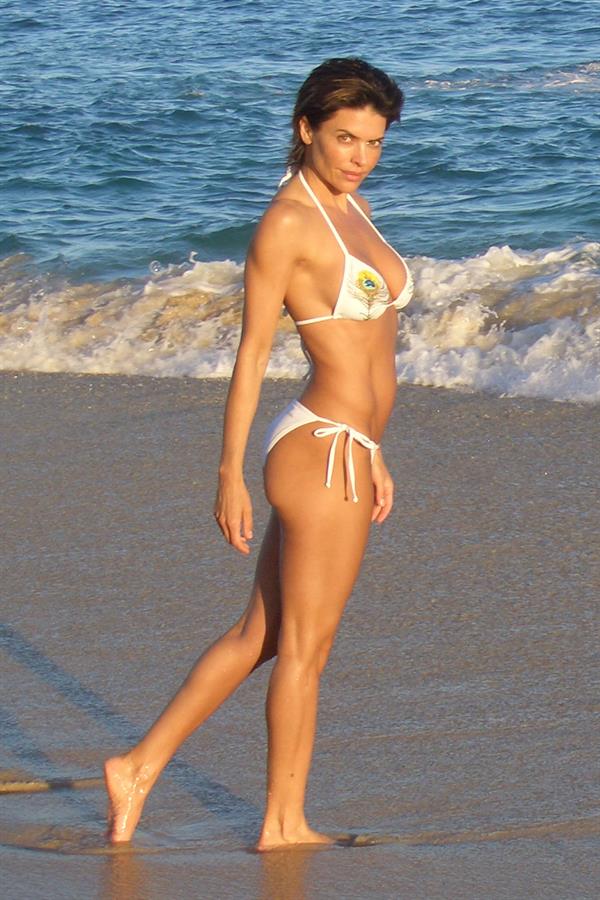 Who is Lisa Rinna?
Lisa is an American soap actress and director who rose to stardom for her roles in the soap operas Days of Our Lives and Melrose Place.  She's also famous for appearing in the 5th season of the Bravo reality series The Real Housewives of Beverly Hills, and Nick Fury: Agent of Shield.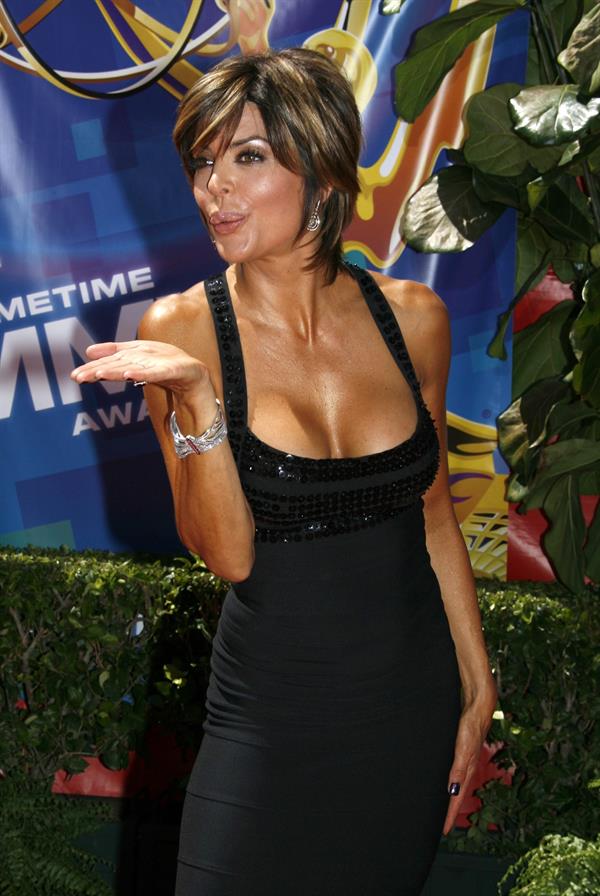 Her Early Life
Lisa Deanna Rinna was born on July 11, 1963, in Medford, Oregon.  Her father's ancestry is Italian and her mother's ancestry is Portuguese and English.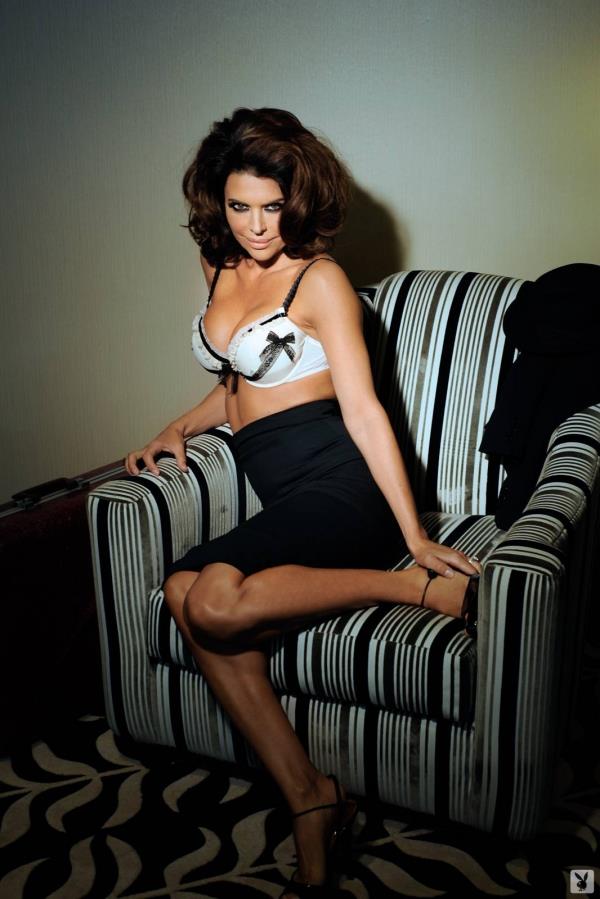 Graduated from Medford Senior High School in 1981.  She studied drama at the University of Oregon after high school but dropped out after her first term when she was denied entry to the advanced acting program.
Career Journey
Lisa made her acting debut in John Parr's "Naughty Naughty" music video.  She then was known to many as Billie Reed, the free-spirited character she played on NBC's daytime hit Days of Our Lives throughout the '90s and in 2002.  Lisa also starred as "love-to-hate-her" Taylor McBride on Fox's long-running primetime smash, Melrose Place.  She was also seen in a recurring role on the edgy new UPN drama series Veronica Mars portraying one half of a "movie star" couple, opposite real-life husband, Harry Hamlin.  And then in the Lifetime Original movie, Sex, Lies and Obsession, opposite husband Harry Hamlin.  Her previous Lifetime film, Another Woman's Husband, boasted one of the highest ratings for any film ever on the network.  Additional television credits include a guest spot on the ABC comedy series 8 Simple Rules, the NBC series The Hogan Family, and an episode of Movie Stars for the WB, the first-ever on-screen appearance she shared opposite her husband.
In 2002, Lisa also served as a frequent guest host opposite Regis Philbin, with eight appearances during the Live with Regis search for his new permanent co-host.  Although Kelly Ripa wound-up with the assignment, the well-received "Regis" appearances caught the attention of the executives at SoapNet, which led to the development of her own successful talk show, Soap Talk, as well as Lifetime's "Merge."  In 2007 Lisa appeared as Donna Devaney, who plays a love interest of Johnny Drama (Kevin Dillon), in HBO's Emmy Nominated series Entourage.  Lisa also hosted the hour-long reality series for Lifetime Television entitled Merge, which focused on newly married couples trying to create a home that blends elements of each person's past.  Lisa was also seen as a special correspondent for Entertainment Tonight and Access Hollywood.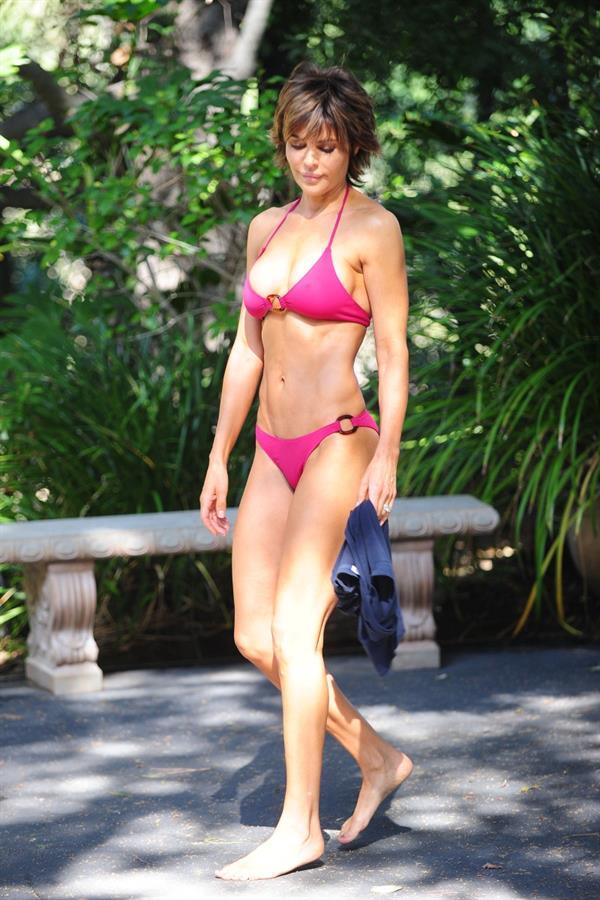 In 2014, Lisa found herself in another new and exciting role. She joined the cast of "The Real Housewives of Beverly Hills" for season 5.
Outside Acting
Lisa is also an accomplished author.  In May 2009, Lisa published her first book, "Rinnavation." In the New York Times Best Seller, she divulges her diet and exercise secrets, gives advice on how to lead a happy, healthy life and shares her tips for maintaining physical and mental health in the hectic real world.  In chapters that deal with issues affecting body, mind, and spirit, she offers practical and motivational advice on a wealth of topics.
She released her second book, "Starlit" in September 2010.  She delivers a revealing roman a clef about life on and off the red carpet. Filled with colorful characters, Hollywood insider details, scandalous backstabbing, and more than a few scenes – and villains – from Lisa's real life, "Starlit" combines the fun of Days of Our Lives, Melrose Place, and US Weekly into one titillating Hollywood drama.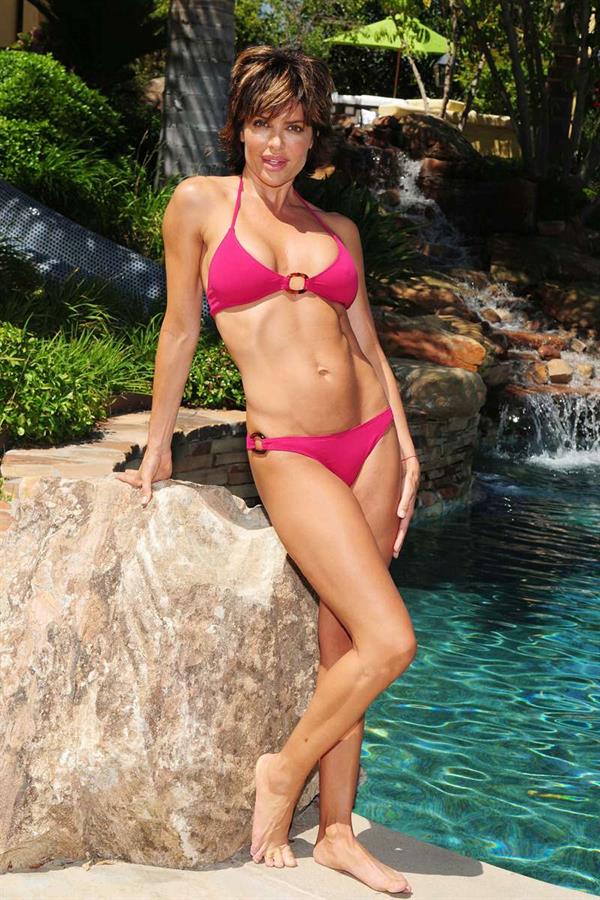 Lisa has also released a series of fitness DVDs for Warner Home Video called "Lisa Rinna: Dance Body Beautiful."  They include: "Jive, Jump, Ballroom Bump", "Ballroom Learn and Burn", "Ballroom Body Blast" and "Hip Hop Ballroom".  All DVDs feature a unique high energy cardio workout created by Lisa and "Dancing with the Stars" choreographer, Louis van Amstel.
In May 2002 Lisa embraced her life-long love of fashion and opened her own women's clothing boutique, BELLE GRAY, named after daughter's Delilah Belle and Amelia Gray.  Since opening the doors in the heart of Sherman Oaks, California, Lisa's trend-setting store became one of Los Angeles' must-stop shopping destinations, with the influential fashion insider magazine The Daily, naming Lisa "The New Face of L.A. Retail," during the Fall, 2003 LA Fashion Week.  Lisa has since moved her line to QVC as the 'Lisa Rinna Collection'.
Facts and Trivia
Lisa married Harry Hamlin in 1997.  She and Hamlin have two daughters, Delilah and Amelia.
While far along in her pregnancy, she posed for nude photos to be published in September 1998's edition of Playboy.
Lisa practices yoga with Kelly Rutherford and Marcia Cross and is good friends with Denise Richards, Ali Landry Monteverde, and Alison Sweeney.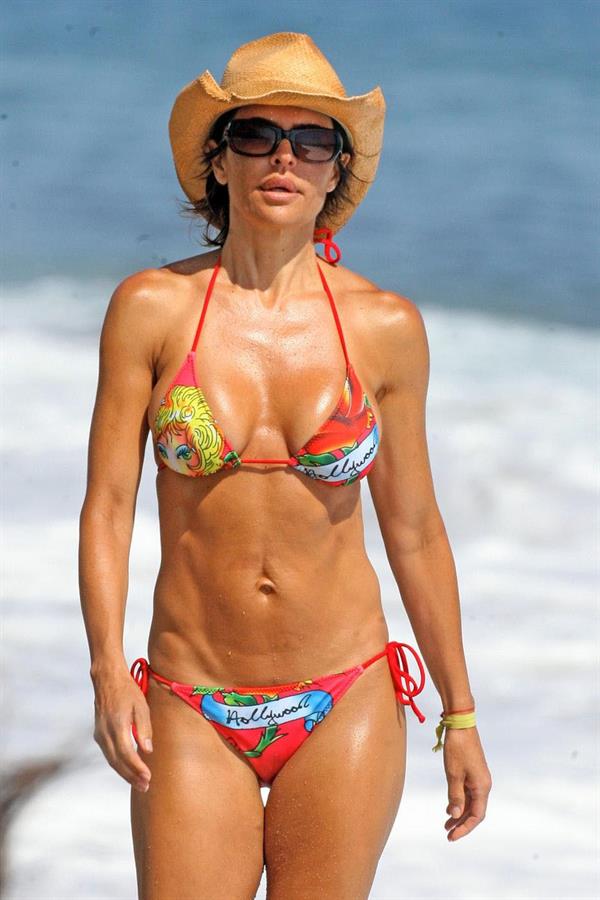 Before joining the Broadway cast on June 19, 2007, Lisa performed with the Chicago National Tour.
Lisa also served as host and fashion expert for TV Guide Network's signature Red Carpet pre-shows at Hollywood's biggest events, including the Academy Awards, Emmy Awards, Grammy Awards, Golden Globe Awards, and Screen Actor's Guild Awards.
She also competed on the hit ABC series, Dancing with the Stars and participated in the national Dancing with the Stars tour.
Her Body Measurements
Lisa Rinna stands 5 feet, 7 inches and rocks a 37-26-37 figure.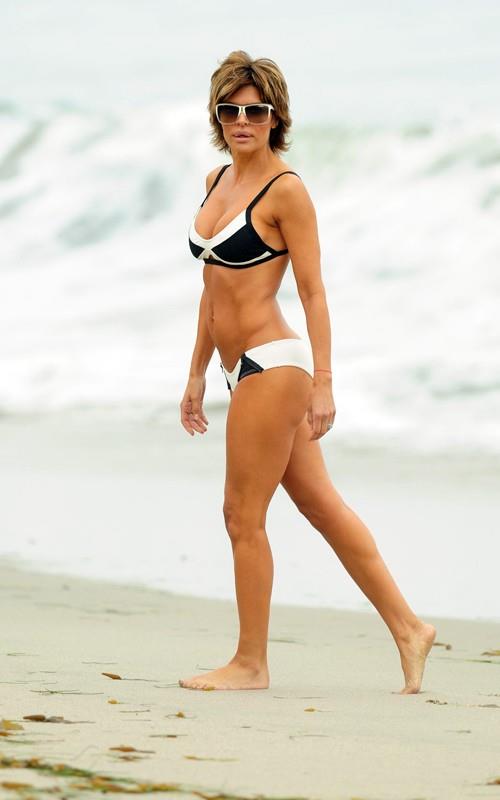 Lisa Rinna Photos
Join her over 2.2 million followers on Instagram for the latest about her.
Also, do check out our Lisa Rinna page for more of her hot, hot pictures.
And we got some of her nudes here that we're pretty sure you will love…