I don't know about you guys but I find Kayla Itsines here irresistibly hot.  Oh, and her enticing smile is just too hard not to notice.  Yup, the approachable look plus the awesome body is what landed her a spot in our Friday Feature.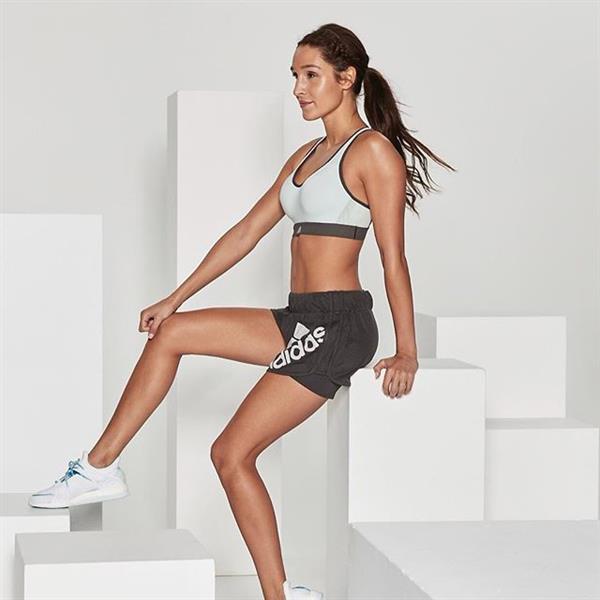 She's a joy to look at.  I mean, her cheerfulness is contagious and somewhat intoxicating…  At least to me.  I don't know what effect she has on you but to me, it's joy and lust at the same time.
Who is Kayla Itsines?
Kayla is an Australian personal fitness trainer, entrepreneur, and author.  She is world-famous for her fitness e-book series, 'Bikini Body Guides', and her nutrition planning and workout app called 'Sweat with Kayla' She frequently does fitness tours and has been featured in Forbes, Bloomberg, and Self, among other publications.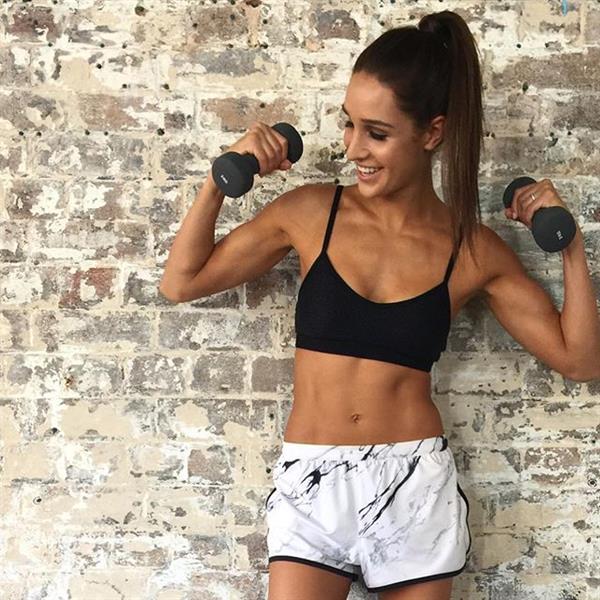 Her Early Life
Kayla Itsines was born on May 21, 1991, in Adelaide, Australia to teacher parents Anna and Jim Itsines.  She is of Greek descendent.  Her younger sister Leah is also a personal trainer and food stylist.  As a child, Kayla loved playing basketball and other sports, but she was underweight and sickly.  When she was 15, doctors told her that she might suffer from fertility problems in the future as she had endometriosis.  She read on the internet that if she became fit and healthy, she would be able to preserve her fertility.  Hence, she started working out at the gym.  After getting positive results, she decided to become a personal trainer…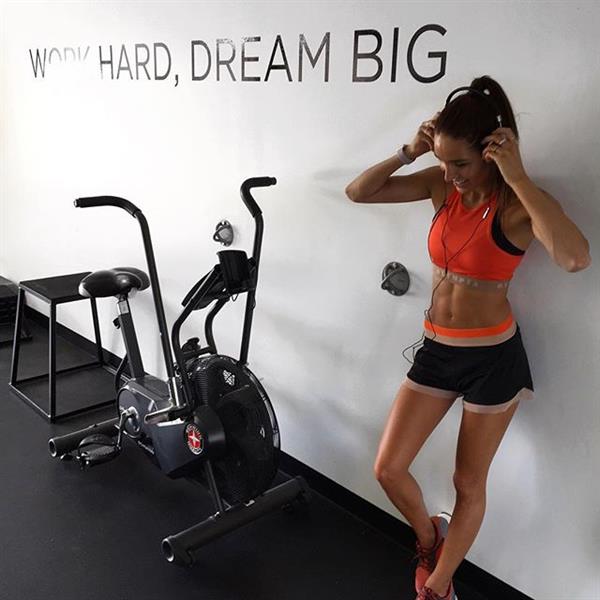 She graduated from the Australian Institute of Fitness in 2008 (at the age of 18) and began working at a women's only personal training center.  She then moved onto mobile personal training before opening her own personal training studio in Adelaide.
Career Start
Since 2008, she has been working as a personal trainer and has guided thousands of women to improve their health and fitness with her own exercises, which she developed after much research.  She founded the Bikini Body Training company with her boyfriend Tobi Pearce.  The young fitness guru is also a YouTube star and a popular social media personality.
In 2008, Kayla Itsines began her career working at a women's gym in Adelaide.  Soon she realized that her clients were not achieving their fitness goals by performing exercises on the machines and equipment.  As an experiment, she designed exercises with minimal equipment which required less space.  Her clients loved it.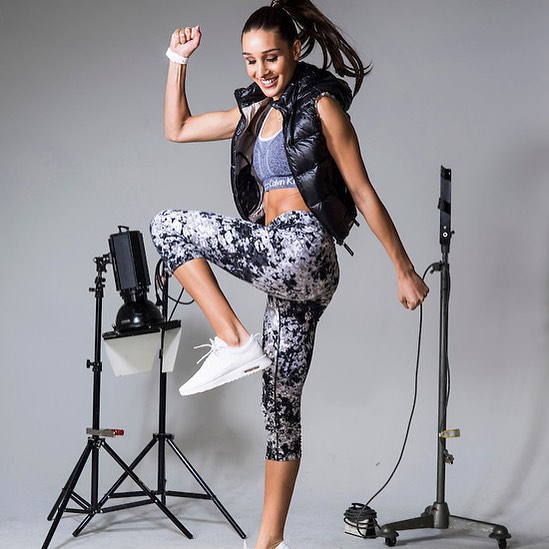 In March 2013, she, along with her boyfriend Tobi Pearce, founded the Bikini Body Training company with Kayla serving as the director and Tobi as the CEO.  Acting on Tobi's suggestion, she published the first two 'Bikini Body Guides' in January 2014.  By October 2014, more than a million guides had been downloaded.  In 2015, she did a world tour called 'Kayla Itsines Bootcamp World Tour,' and gave free group fitness classes.  That same year, she did an advertisement for the Apple Watch, which demonstrated the heart-rate monitoring feature of the watch.
In November 2015, she launched the Sweat with Kayla app.  Initially, she was criticized by the customers who felt that the app was costly.  They felt that since they had already paid for the Bikini Body Guides e-books, they should be getting the app at a discounted price.  In response, Kayla reduced the price of the app to $1 for the first month, only for the customers who had already bought the e-books.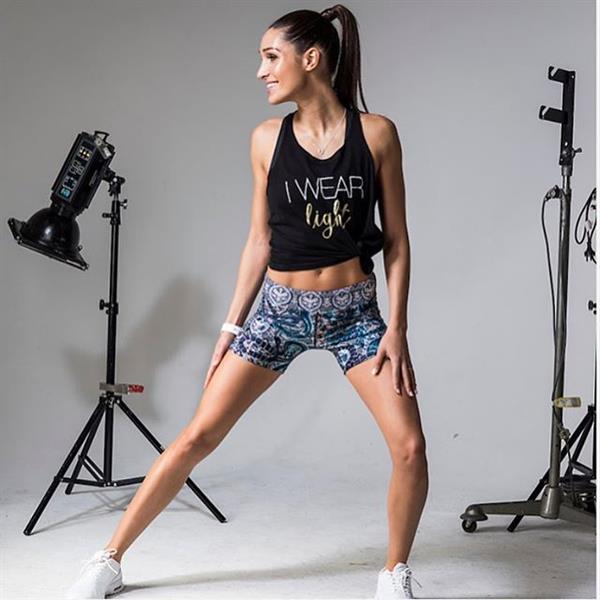 In 2016, her first print book, 'The Bikini Body 28-Day Eating and Lifestyle Guide' was published, and in 2017, her second print book, 'The Bikini Body Motivation & Habits Guide' was released.
Facts and Trivia
She gave up drinking alcohol in 2011 after her aunt died due to alcohol poisoning.  Kayla firmly believes that anybody who pursues a healthy lifestyle should not consume alcohol.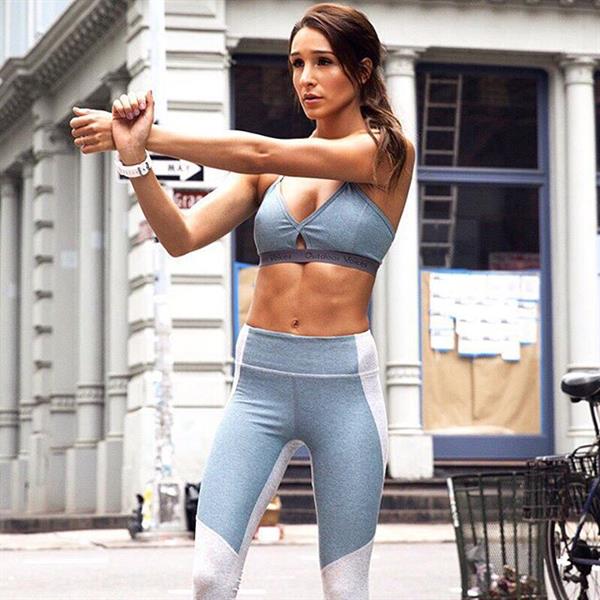 Kayla Itsines has trained celebrities such as Paula Faris and Candace Cameron-Bure.
In 2016, Time magazine named her as one of the 30 most influential people on the Internet.
Her Body Measurements
Kayla Itsines stands 5 feet, 5 inches and she rocks a 32B-24-35 figure.
Kayla Itsines Photos
Join her over 11.9 million followers on Instagram for her newest personal posts.
Also, do check out our Kayla Itsines page for more of her awesome pictures.