This uber-fit girl is like straight out from a young boy's wet dream.  She's sunkissed and she looks like she can cause car accidents.  Not only that but also fights on the beach where she's at.  Yup… Tammy Hembrow's extreme hotness.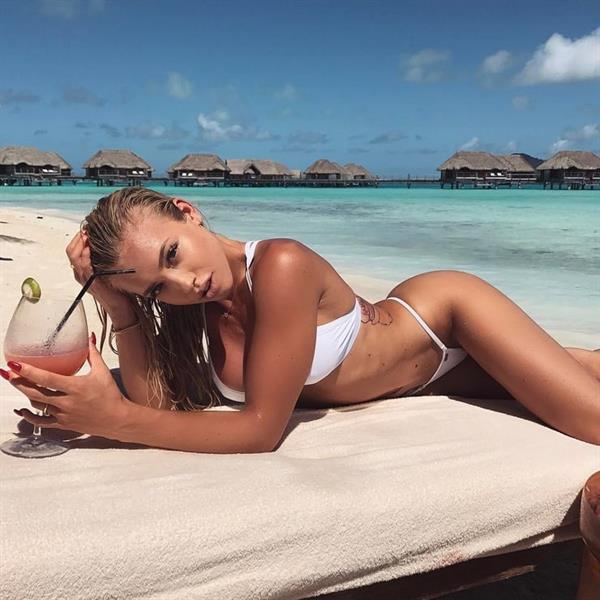 This hot mom's body is simply amazing.  Thanks to her focus and determination, she manages to "out heat" even the best of the new Instagram hotties out there.  Ah, she's like a magnet.  Now you won't be able to keep your eyes off her pictures.
Who is Tammy Hembrow?
Tammy is an Australian blogger and fitness guru who documented her body pre and post-pregnancy to inspire other mothers to get the body they desire after giving birth.  She has done sponsored Instagram posts for Protein World and Teami Blends.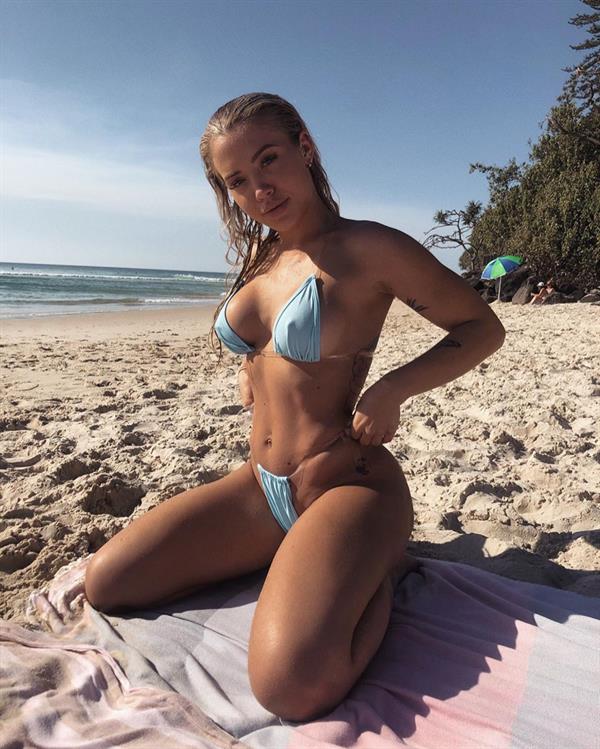 She also has a huge following on YouTube with around 700000 subscribers.
Her Early Life
Tammy Hembrow was born on April 22, 1994, in Gold Coast, Australia.  She is half-Australian and half-Trinidadian.  She has sisters named Amy and Emilee and her father's name is Mark.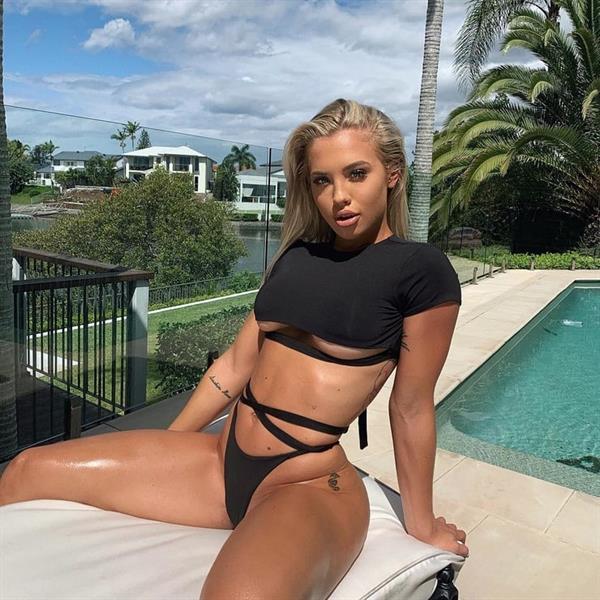 As a child, Tammy has heavily into sports but that didn't take her anywhere then as she later gave in to bad habits and started to lead an unhealthy lifestyle as a teenager.  She says that she "partied, drank, smoked, and did pretty much everything" that she should not have done.  However, once she learned about fitness and proper nutrition, she started working out regularly.
Tammy Hembrow's Career Start
She earned fame after documenting her fit pregnancy and her booty program and highlighted the same through social media.  Tammy Hembrow describes herself as a proud mother, entrepreneur, Gymshark athlete, and fitness mentor.  She documented her pregnancy and the weeks following her pregnancy to record her fitness regime while coming back to shape after giving birth to her child.
Tammy was posting to Instagram before becoming pregnant, beginning as early as June of 2013.  She posted an ultrasound of her child in utero in November of 2014.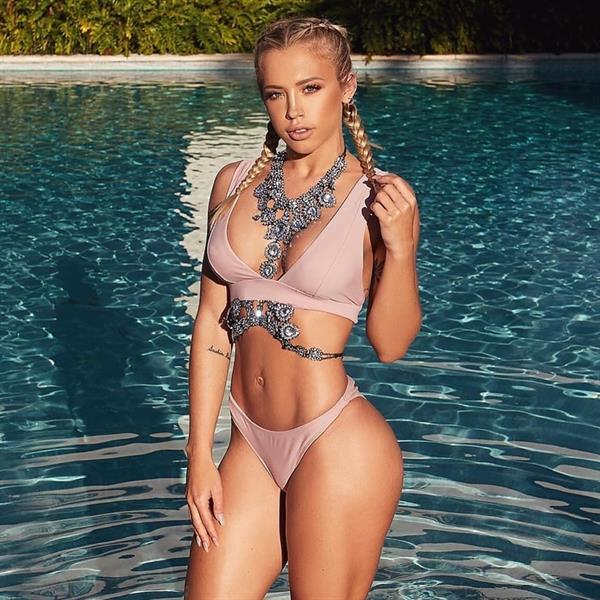 A mother of two at the age of 22, she has documented both her pregnancies and fitness training after giving birth.  She has become so popular on Instagram that she has launched another private account on the site where she shares her full workouts and eating habits with her fans who buy access to that account.  According to her official website, 'Tammy hopes to motivate and inspire women to live happier healthier lives.'
Facts and Trivia
What gave her the motivation was the thought that most women think that they can never regain their pre-pregnancy body once they get pregnant.  She proved that it is completely false, and if you cannot get back the same body, you can always make it better…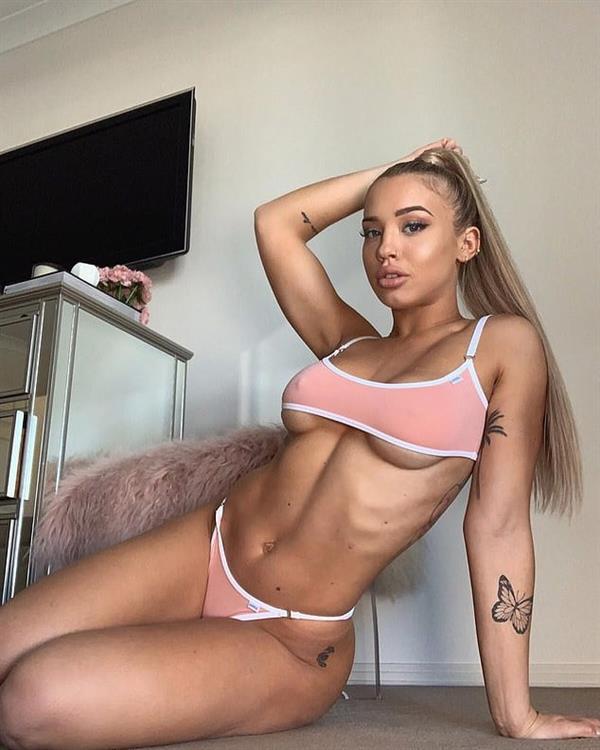 By documenting and posting her transformation on Instagram, she intends to show young women and mothers all over the world what can be achieved if they are consistent with their fitness schedule.  Especially, she doesn't want women to give up working out after they have a baby.
Facts and Trivia
Her fitness regime is a mix of a clean diet and regular exercise.  She trains 5 days a week and goes a bit easy on her diet on weekends, having 'cheat meals' in restaurants.
Though from Australia, she traveled to countries like Malaysia and Switzerland to experience urban life.  She later moved back to Australia and loves to spend time on the beach.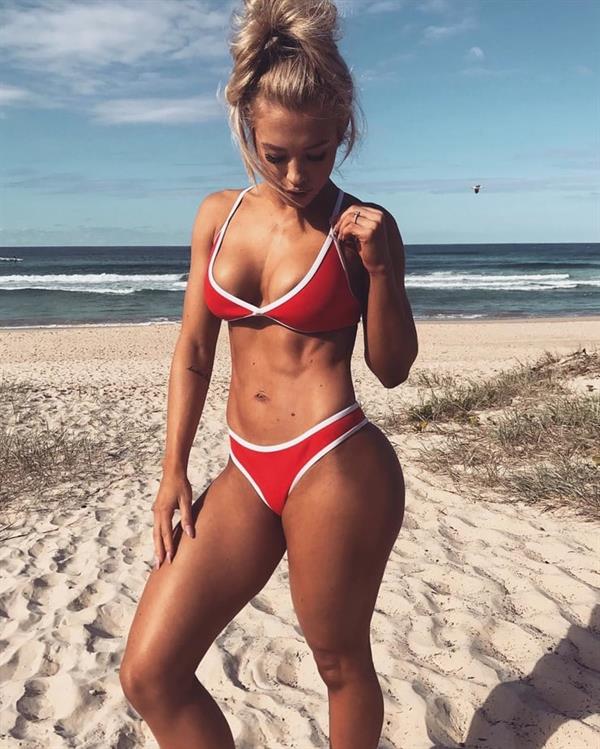 She was in a relationship with Reece Hawkins, who was also her personal trainer.  They were engaged to each other and had two children together; a son named Wolf and a daughter named Saskia.  Recently, the couple has called it quits in 2018.
Her Body Measurements
Tammy Hembrow stands 5 feet, 6 inches and she rocks a 33B-26-35 figure.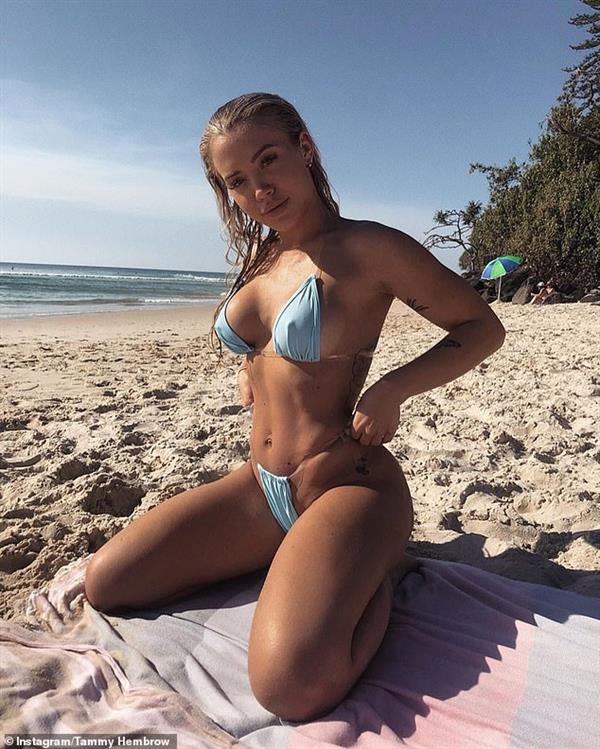 Tammy Hembrow Photos
Join her over 10.3 million followers on Instagram for her latest personal posts.
Also, don't forget to visit our Tammy Hembrow page for more of her pictures.