Yes. The hot girl (aside from Mila Kunis) on Forgetting Sarah Marshall is our Timeless Tuesday feature.  Yup, the bikini-clad (in almost 80% of the movie) hottie will grace us with her sweat-causing photos and other overly attractive shots.  Like this one.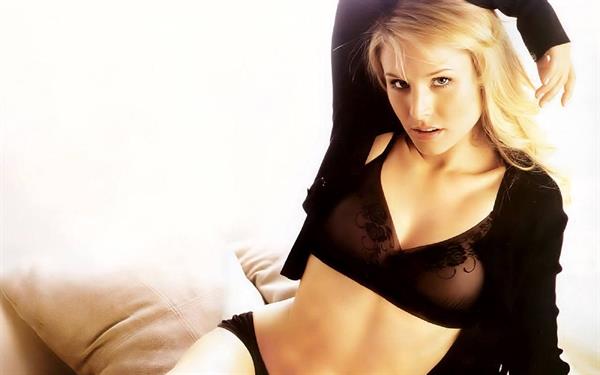 You are all familiar with Kristen Bell.  I just know.  Well, maybe a handful of you isn't but after this article, you totally include her in your list of Hollywood's hottest babes…  Yup, that I'm sure of.
Who is Kristen Bell?
Kristen is an American actress and singer who is most famous for her role as the title character in the drama series Veronica Mars and served as the narrator for the CW's Gossip Girl.  She later went on to star on the NBC series The Good Place.  She played memorable roles in the films Forgetting Sarah Marshall, When in Rome, Bad Moms and The Lifeguard.  She also voiced Princess Anna in the animated film Frozen.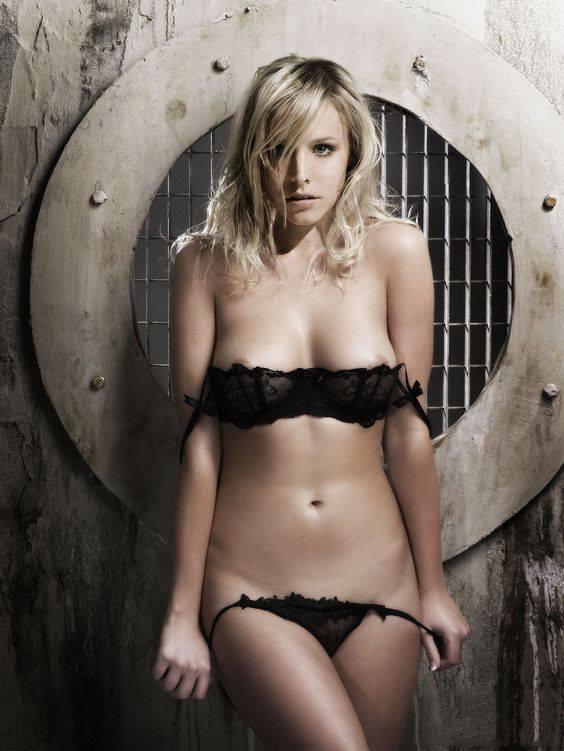 Her Early Life
Kristen Anne Bell was born on July 18, 1980, in Huntington Woods, Michigan.  She was raised, however, in the Detroit suburbs.  She is of Polish, German, English, Irish, and Scottish descent.  Her parents Tom Bell, a television news director, and Lorelei Bell, a registered nurse, divorced when she was two.
Kristen attended Shrine Catholic High School, where she took part in drama and music club.  She won the starring role of Dorothy in her high school's production of The Wizard of Oz. By age 13, Kristen had secured an agent and begun acting in commercials, appearing in TV spots for OfficeMax and United Way.  After graduation, she moved to New York City to attend the prestigious Tisch School of the Arts, where she studied musical theater. In 2001, Kristen left the university to play the role of Becky in Tom Sawyer.  That same year, she made her first credited debut in Pootie Tang (2001), but her scene was cut and her appearance exists only in the credit sequence.    She then moved to Los Angeles, California, and appeared in a handful of television shows as a special guest, finding trouble gaining a recurring role in a television series.
Career Journey
Kristen found her talent in entertainment at an early age.  In 1992, she went to her first audition and won a role in Raggedy Ann and Andy.  Her mother established her with an agent before she was 13, and she was cast in newspaper advertisements and television commercials.  At this time, she also began private acting lessons.  Bell had an uncredited role in the film Polish Wedding (1998) in 1998.
In 2002, Kristen's career got a jolt when she was cast in a Broadway production of Arthur Miller's The Crucible, which starred Laura Linney and Liam Neeson. Soon after, she moved to Los Angeles from Michigan and immediately landed a guest role on the hard-hitting crime show The Shield as the girlfriend of a gang member.
In 2004, Kristen appeared in the Lifetime's television film, Gracie's Choice, which received high ratings.  At the age of 24, she won the title role in Veronica Mars (2004), which started broadcasting in the fall of 2004, created by Rob Thomas.  Bell starred as a seventeen-year-old detective, which put her alongside actors Enrico Colantoni who played her father, Percy Daggs III, Jason Dohring, and Ryan Hansen.  This series received very positive reviews, and Kristen received much attention for her performance. Kristen and the cast of Veronica Mars were nominated for two Teen Choice Awards.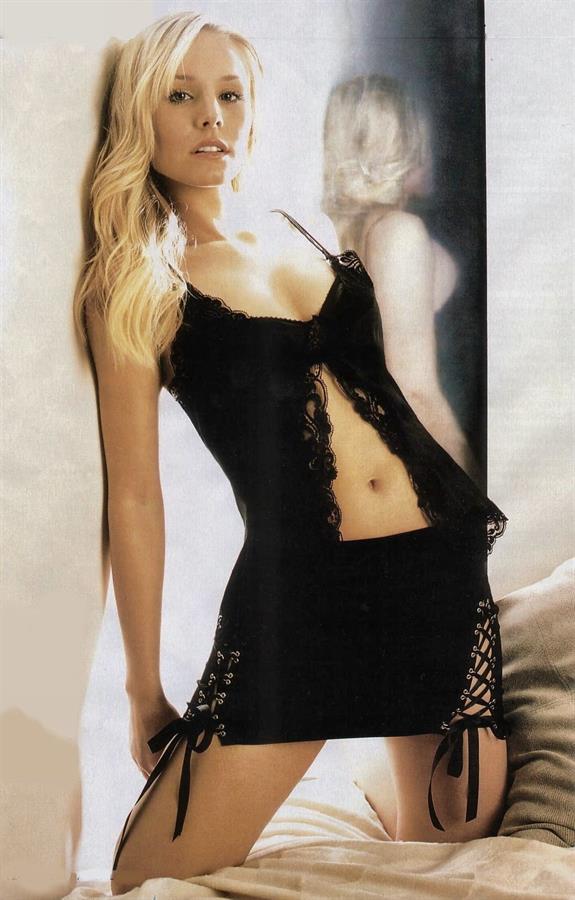 In 2005, Kristen starred in Reefer Madness: The Movie Musical (2005) in the role of Mary Lane.  Reefer Madness debuted on the Showtime network on April 16, 2005.  The following year, she won the Saturn Award for 'Best Actress on Television' for her performance in Veronica Mars.
While keeping busy with films, Bell managed to find even more television success in 2007 (the year Veronica Mars came to an end) when she took on narration duties on Gossip Girl and joined the hit show Heroes.
In 2008, Kristen hit movie theaters with her first major box-office success: the romantic comedy Forgetting Sarah Marshall, in which she played the title role (a role she reprised in a 2010 sequel of sorts, Get Him to the Greek).  She followed Sarah Marshall with Fan Boys (2009), a small, well-received comedy, and Couples Retreat (2009), another comedy.  Also in 2009, She took on voiceover work in the family film Astro Boy, and 2010 saw her appear in the romantic comedy When in Rome.
In 2013, Kristen voiced the main character, Princess Anna of Arendelle, in the Walt Disney Pictures animated movie, Frozen (2013), which received the 'best animated feature' award at the 86th Academy Awards. She performed the songs: 'For the First Time in Forever', 'Love is an Open Door', 'Do You Want to Build a Snowman', and 'For the First Time in Forever (Reprise)'.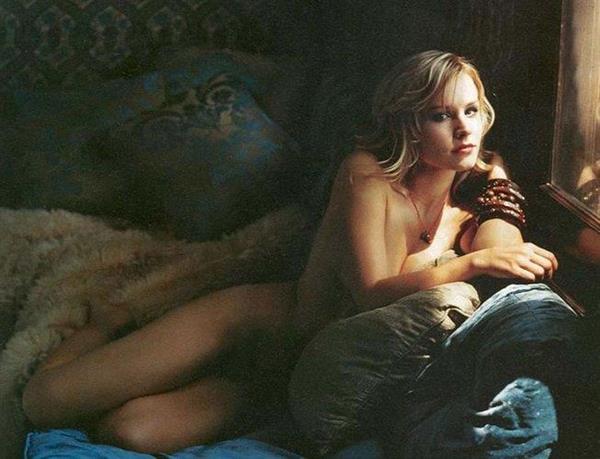 On March 13, 2013, it was confirmed that a Veronica Mars (2014) movie would finally be coming to fruition.  Kristen and creator, Rob Thomas, launched a fundraising campaign to produce the film through Kickstarter and attained the $2 million goals in a few hours.
In April 2016 Kristen played the straight woman to Melissa McCarthy in the big-screen comedy The Boss.  She followed by co-starring in Bad Moms, opposite Mila Kunis, and reprised the role for the 2017 sequel, A Bad Mom's Christmas.  Her other films include The Disaster Artist (2017), CHiPs (2017), How to Be a Latin Lover (2017) and Netflix's Like Father (2018).
Kristen also returned to the small screen in 2016 for a lead role in The Good Place, opposite Ted Danson.  The afterlife-themed sitcom drew favorable reviews from critics, with Bell garnering a Golden Globe nomination for best actress in a musical or comedy in late 2018.
Facts and Trivia
Bell began a romantic relationship with fellow actor Dax Shepard in 2007.  The pair announced in 2012 that they were expecting a child together.  The couple welcomed daughter Lincoln Bell Shepard in March 2013 and married in October of the same year.  In December 2014, they welcomed a second daughter, Delta Bell Shepard.
She was 6 months pregnant while filming the second season of House of Lies (2012)'s and had a body double for a great deal of the scenes that showed her belly.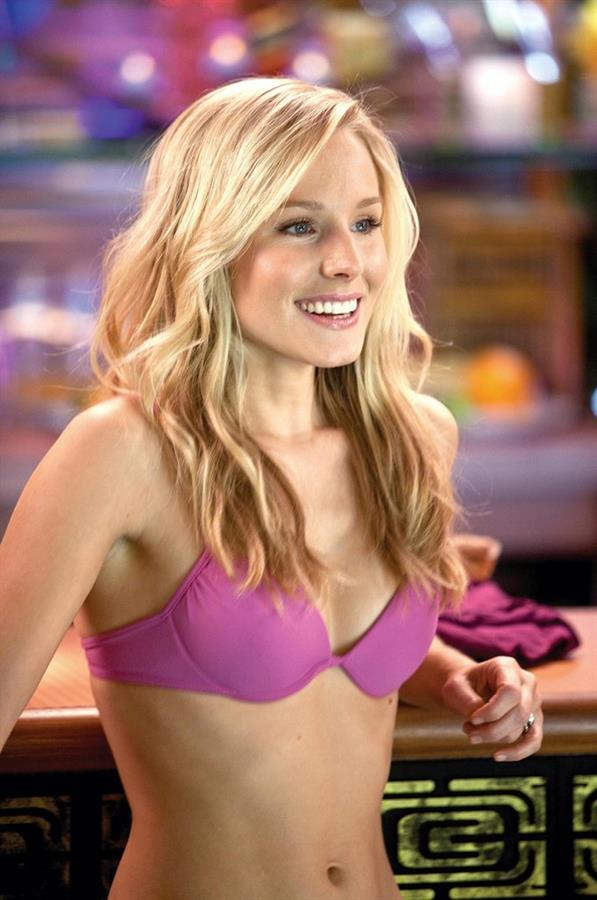 In February 2019 the couple announced the launch of their plant-based baby product line, Hello Bello.
Kristen was named #68 on Maxim magazine's Hot 100 Women of 2005 list.
She is a huge fan of America's Funniest Home Videos (1989) and Extreme Makeover (2008).
She worked at TCBY in Royal Oak, Michigan while a high school senior (1997-1998).
Kristen was voted PETA's "World's Sexiest Vegetarian" for 2006.
She was named #1 on Maxim magazine's 2006 list of "Fall TV's Criminally Sexy Investigators".
Kristen was named by Jane magazine in the United States as one of the "11 People You'd Most Like to See Naked". She posed for the magazine's July 2005 issue.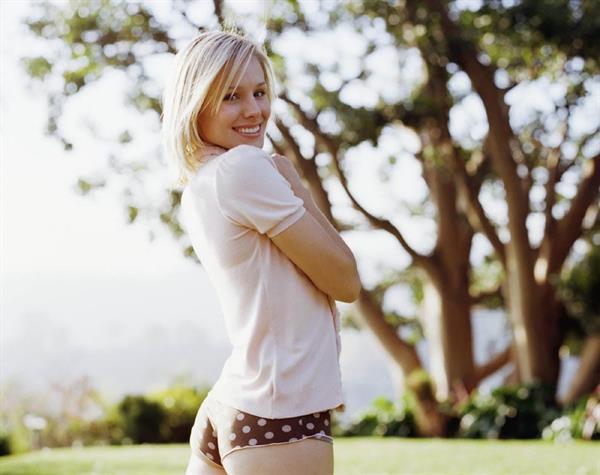 Kristen was a vegan in high school but had to give that up because of her love of cheese.  She loves animals and often volunteers for animal-related charities.
Kristen finally became a vegan after seeing the documentary Forks Over Knives (2011).
Kristen was named the Popular Television Actress Most AIM users wanted to Add to Their Buddy Lists, and received the AIM Best TV Buddy award.
She was mentioned in People magazine's Most Beautiful People of 2007 on the Beauty at every age page.
Kristen was named #24 on Stuff magazine's 100 Sexiest Women of 2007 list and #46 on Maxim magazine's Hot 100 Women of 2007 list (#11 on 2006).
She received the Helen Woodward Animal Center's 2009 Humane Award.
Kristen is a huge fan of Amy Poehler and Cher.  They appeared together in Burlesque (2010).
She has a "lazy eye" (her right eye) which she demonstrated on The Late Late Show with Craig Ferguson (2005).
Kristen ranked #24 on the 2008 FHM list of "100 Sexiest Women in the World" and ranked #4 on Wizard magazine's "Sexiest Women of TV" list.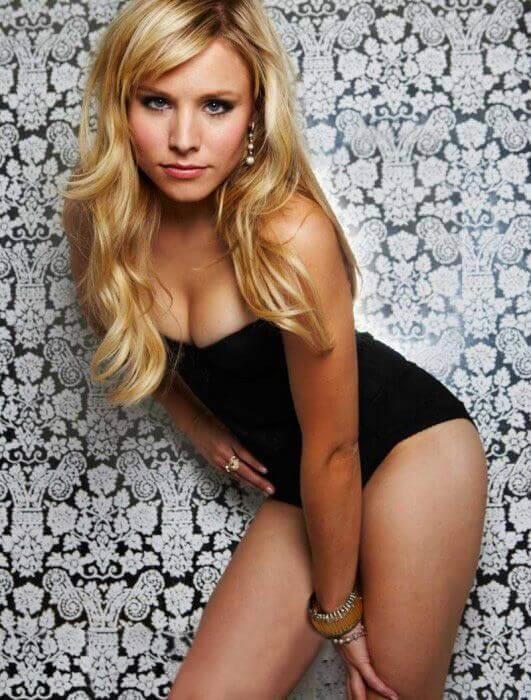 She is often ranked as having one of the "Most Beautiful Famous Faces" by "The Annual Independent Critics List of the 100 Most Beautiful Famous Faces From Around the World".  She was ranked #52 in 2010, #10 in 2009, #15 in 2008, #29 in 2007, #32 in 2006, #59 in 2005, and #48 in 2004.
In May 2016, Kristen revealed her struggles with mental illness and promoted mental health awareness.  She has anxiety, depression, and ADHD.  She has been taking medication for her ADHD ever since she was a kid.
Kristen was also the first person ever to host the Screen Actors Guild (SAG) Awards (21 January 2018 / Los Angeles).
She was awarded a Star on the Hollywood Walk of Fame at 6225 Hollywood Boulevard in Hollywood, California on November 19, 2019.
Her Body Measurements
Kristen stands 5 feet, 1 inch and possesses a 34-24-34 figure.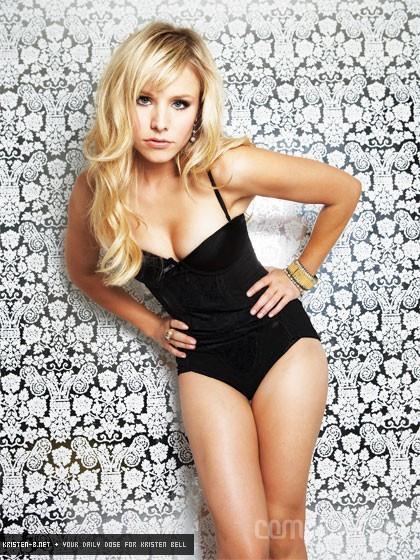 Kristen Bell Photos
Join her over 12.1 million followers on Instagram for the latest about her.
Also, do check out our Kristen Bell page for a good amount of her pictures.