Since we just featured the hot Geri Halliwell (aka Ginger Spice) recently…  Why not feature 'crush of everyone back in the mid to late 90s' Emma Bunton (aka Baby Spice)?  It only seems fair, right? I mean, an awful lot of you here (those who are 35 years of age up) also fantasized about her.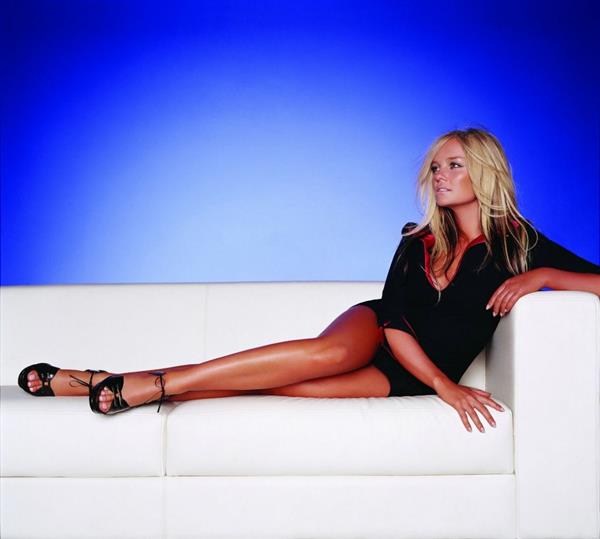 Ah, yes, the one we all dreamed of dating.  Her innocent look made her a favorite among men.  Cute, pretty, and inside that dress…  We damn know that she's sexy as hell!
Who is Emma Bunton?
For those of you who don't know (the younger generations), Emma here is one of the founding members of the Spice Girls.  She is an English singer, songwriter, actress, and radio and television presenter.  She also had success as a solo artist with her album A Girl Like Me.  In 2017, she joined the judges' panel on ABC's Boy Band.  In 2013, she began as a radio presenter on the Heart Breakfast Show in London with Jamie Theakston and presenting her own show on Sunday evenings.  She left the breakfast show in 2018.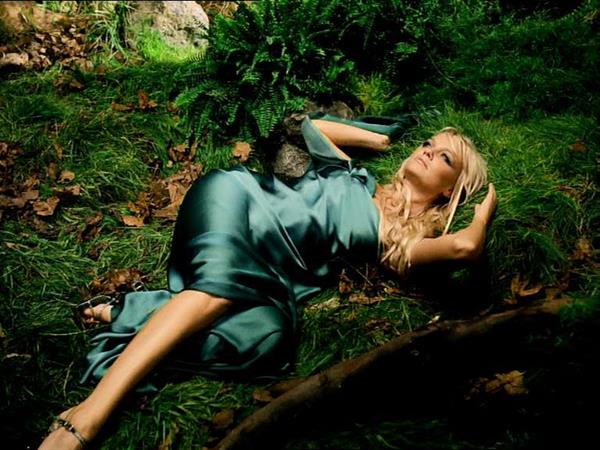 Emma Bunton's Childhood
Emma Lee Bunton was born on January 21, 1976, in Finchley, North London.  Her parents split up when Emma was 11, and she stayed with her mother.  Emma's career began at an early age when she started doing modeling work for such things as Mothercare, Mentadent P toothpaste and Polly Pocket.  She attended the famous Sylvia Young Drama School in London, during which time she auditioned for several TV parts including that of "Bianca" in EastEnders (1985), but none of them really panned out.  She can be seen briefly in both EastEnders (1985) and The Bill (1984), but only in minor parts.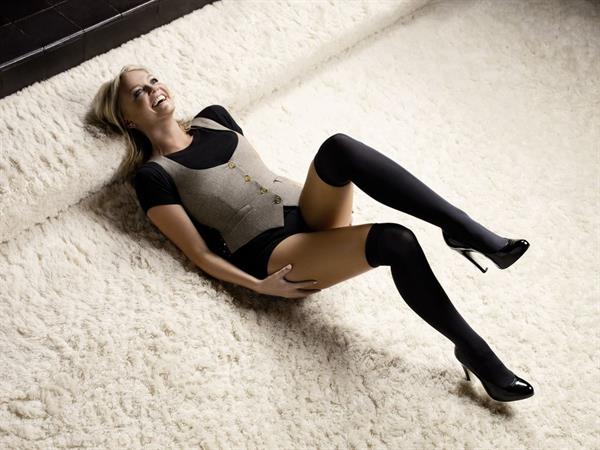 Career Journey
It wasn't long after she left Sylvia Young's that she auditioned for the Spice Girls.  Unfortunately, Bunton missed her first shot at the auditions and almost lost her chance to become a member of the female pop group.  But fate might've been on her side as one member (Michelle Stephenson) of the group left because of personal problems, leaving them scouting for another member to fill the gap.  With Emma's infectious personality and powerful stage presence, the producers instantly asked her to join the group. Because of her bubbly personality and signature pigtails (and also because she was the youngest of the five), she earned the moniker "Baby Spice" and began her journey towards stardom.
After her successful ride with the rest of the Spice Girls, Emma went on to pursue her solo career, spawning several hit singles.
Emma's debut solo album, A Girl Like Me, was released in April 2001 by Virgin Records.  The album debuted and peaked at number four on the UK Albums Chart.  It was certified gold by the British Phonographic Industry for sales in excess of 100,000 copies, ultimately becoming the 147th best-selling album in the UK for 2001.  The album spawned the UK and New Zealand number-one single "What Took You So Long?", as well as the top five singles "What I Am" and "Take My Breath Away" and the top 20 single "We're Not Gonna Sleep Tonight".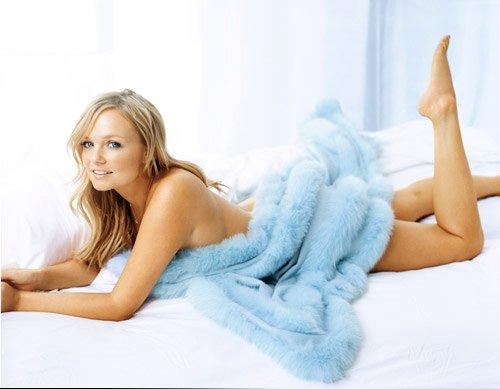 Her second studio album, Free Me, was released in February 2004 through 19 Entertainment.  Four singles were taken from it: "Free Me", "Maybe", "I'll Be There" and "Crickets Sing for Anamaria".  The album was also released in the United States, and some of the singles impacted the US dance charts.
After the release of her third studio album, Life in Mono, Bunton reunited with the Spice Girls in 2007 for an international tour and greatest hits album.  She performed at the 2012 Summer Olympics closing ceremony on 12 August 2012 with The Spice Girls.  This would be the last time that the band would perform as a quintet. Since 2018, Bunton has reunited as the Spice Girls with Geri Halliwell, Melanie C., and Mel B.
Outside Music
Emma's television appearances include being a judge on the ITV celebrity skating show Dancing on Ice (2010–2011) and entertainment series Your Face Sounds Familiar (2013).  In addition, she voices the character Muhimu in the UK version of the episode "The Mbali Fields Migration" of Disney Junior's series The Lion Guard. From 2003 to 2012 Bunton had a recurring role on the BBC comedy series Absolutely Fabulous.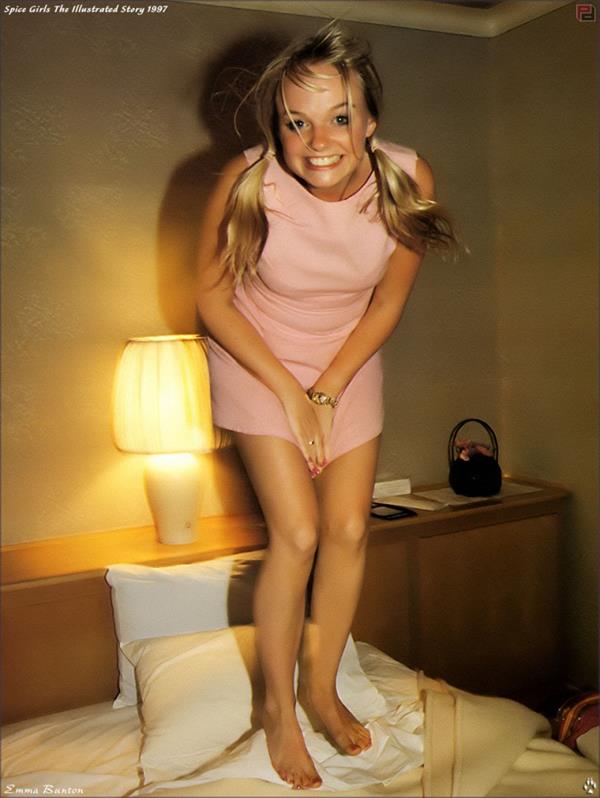 She also appeared as a prostitute on the BBC drama series To Play the King.
Philanthropy
In 1999, 2001 and 2003 she was one of the donors of the charity campaign Nordoff-Robbins, focused on therapy for children with psychological, physical or developmental disabilities.  In April 1999 she helped launch the National Society for the Prevention of Cruelty to Children's anti-child abuse campaign with Tony Blair and Prince Andrew.  She also starred in a government safety campaign to warn drinkers of the dangers of handling fireworks, recording commercials to air on television.
In 2000 Emma supported the charity campaign Children Nationwide, which raised money to finance the research into childhood diseases. In 2001 she donated £500,000 to performing arts and music charity funds.  Emma became an ambassador of BBC's Children in Need and released the charity single "Downtown", donating the money for the campaign in 2006.  In 2010 she supported the World Children's Champions.  And a year after, Emma was an ambassador of Heart's Have a Heart campaign to help homeless people.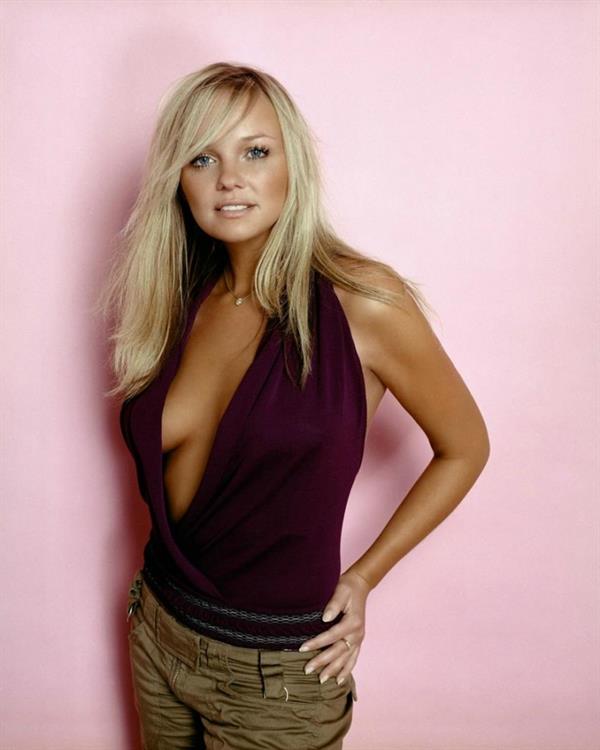 In 2013, she supported UNICEF's campaign Every Parent's Dream, which raised money for vaccine against maternal and newborn tetanus (MNT).  In 2014 she became an ambassador of UNICEF and traveled to Africa to assist in humanitarian work to eradicate the MNT.  Emma teamed up with Specsavers in Bishop's Stortford to launch a contest, where each entry would generate £1 to anti-bullying charity Kidscape to help vulnerable children in April 2015.
Facts and Trivia
Emma was diagnosed with endometriosis in 2001, at age 25.  She feared she would never become a mother…
She started dating Jade Jones in the late 1990s and they have sons, Beau and Tate together.  They got engaged in 2011.
Chosen by "People" magazine as one of the 50 Most Beautiful People in the World along with the four other Spice Girls in 1997.
Ranked as #70 in FHM's "100 Sexiest Women in the World 2005" special supplement.
Emma has a Blue Belt in Karate.
In 2011, Bunton teamed up with British retailer Argos to launch a series of childrenswear lines.
Emma released her first single in 12 years, "Baby Please Don't Stop" in February 2019, in preparation for her fourth studio album My Happy Place.
In November 2019, Emma released a Christmas single, "Coming Home From Christmas" that also included a cover of Santa Baby.  On 6 December 2019, Bunton performed her first solo show in over a decade at the Royal Albert Hall in London.  The concert was a special one-off Christmas show that featured Emma performing well known Christmas covers as well as duets on stage with Will Young, Matt Goss, and her fiance Jade Jones.
Her Body Measurements
Baby Spice stands 5 feet, 2 inches and she has a 36-25-34 (Bra Size 34B) figure.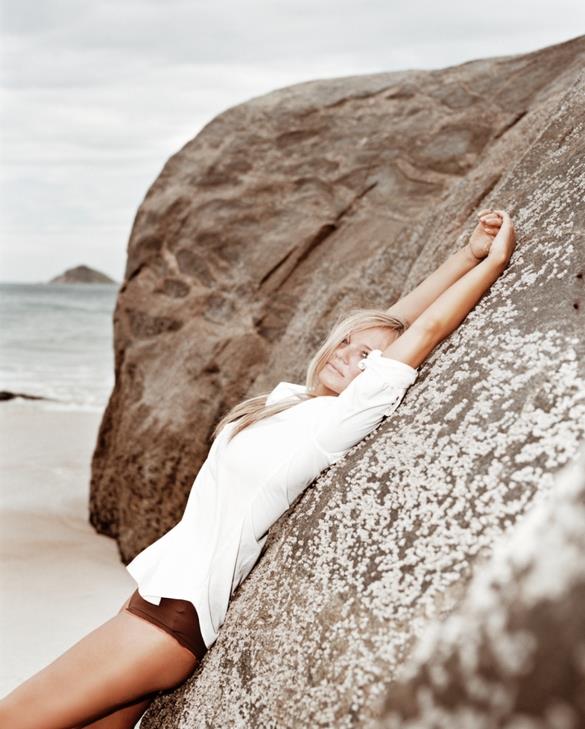 Emma Bunton Photos
Join her over 1.1 million followers on Instagram for the latest about her personal life.
Also, do check out our Emma Bunton page for more of her pictures.