Oh, this woman is insanely hot!!!  And she doesn't even need to sport a skimpy bikini.  I mean, a single glance at her (her picture, of course) and you're going to go for another look.  Yup, she can get you hooked.  Oh, and if you watch her sway and sing away…  then man, you are in for a treat.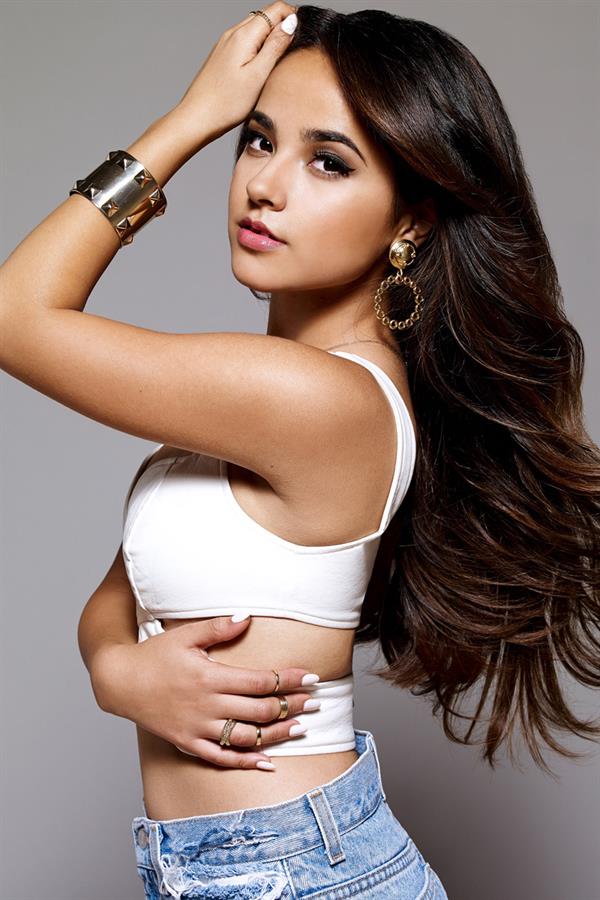 Becky G is such a joy to watch.  I don't know, I was never a fan of mainstream music but there's something about her that is really enticing.  Yes, her hotness.
Who is Becky G?
Rebbeca Marie Gomez, better known by her stage name Becky G, is a Mexican-American singer, rapper,and actress who initially rose to fame in 2014 with her hit song 'Shower'.  She first gained recognition in 2011 when she began posting videos of herself covering popular songs online.  One of her videos caught the attention of producer Dr. Luke, who subsequently offered her a joint record deal with Kemosabe Records and RCA Records.  She'd go on to reach superstardom in the Spanish-speaking market with her hit Mayores featuring Bad Bunny and her 2018 chart-topper Sin Pijama with Natti Natasha.  In 2017, Becky G here landed a starring role as Trini in Power Rangers.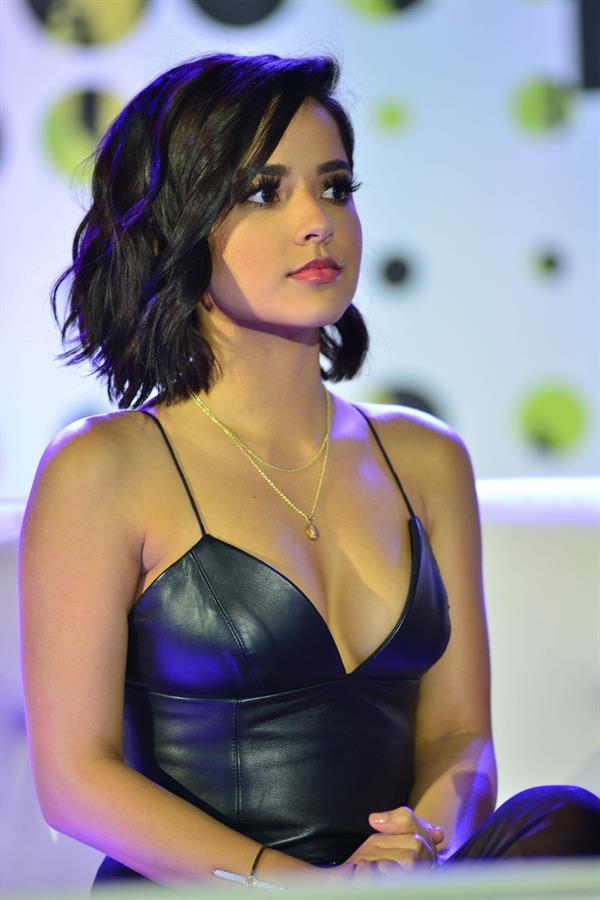 Her Early Life
Rebbecca Marie Gomez was born on March 2, 1997, and was raised in Inglewood, California.  She is the daughter of Alejandra and Francisco "Frank" Gomez; she is of Mexican descent.  Becky grew up in poverty, and at the age of nine, her family moved into the converted garage of her grandparent's house.  She then began working part-time jobs to help support her family, doing commercials and voiceover work.  She had what she described as a "mid-life crisis" when she was nine years old and decided she wanted to pursue a music career.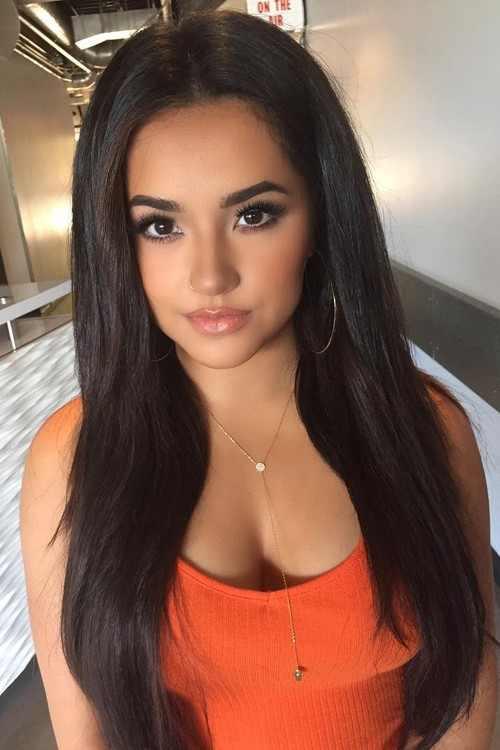 Becky initially attended public school, though she had to undergo homeschooling due to issues with bullying.  Becky claimed that at one point she was jumped by multiple girls while in the restroom, and was a frequent target due to her jobs in the entertainment industry.
Career Start
Becky first became a member of a girl group named G.L.A.M. in 2009, and later joined B.C.G., another girl group.  She filmed a music video as part of G.L.A.M. for a song titled "JellyBean" in 2009.  During this time, Gomez also began recording herself singing and rapping songs using Garageband and created a YouTube account to post covers of popular songs online.  She then was discovered by Dr. Luke, who subsequently offered her a joint record deal with Kemosabe Records and RCA Records.  While working on her debut effort, she collaborated with artists will.i.am, Cody Simpson. and Cher Lloyd.  She released her debut single, "Becky from the Block," in 2013 and the music video for the song featured Jennifer Lopez.  Her second single, "Can't Get Enough" (2014), featured guest vocals from Pitbull and went on to top the Latin Rhythm Airplay chart in the United States.
Becky G achieved mainstream success with the release of "Shower" (2014), which went on to enter the top twenty of the Billboard Hot 100 chart.  The single would go on to receive a multi-platinum certification from the Recording Industry Association of America (RIAA), denoting two million units sold in the country.  Following the success of "Shower", Gomez released "Can't Stop Dancin'" (2014) and "Break a Sweat" (2015) as singles from her forthcoming album; neither matched the commercial performance of their predecessor.  She embarked on a co-headlining tour with J Balvin throughout September and October 2015, spanning throughout the United States.  She then released her first Spanish single, "Sola" (2016), which is set to appear on her debut studio album. Becky also starred as Trini Kwan in the superhero film Power Rangers (2017).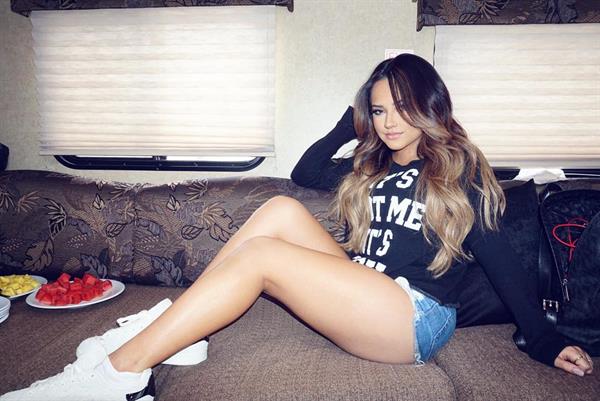 In September 2019, she was featured in the song "Chicken Noodle Soup" by BTS's JHope.
Acting Career
Becky portrayed Valentina Galindo in two episodes of the musical television series Empire, contributing two new songs to the soundtrack of the series.  Becky also appeared in the short film El Tux (2008) as Claudia Gómez.  She appeared as Nina in the Discovery Channel television film La estación de la Calle Olvera (2008).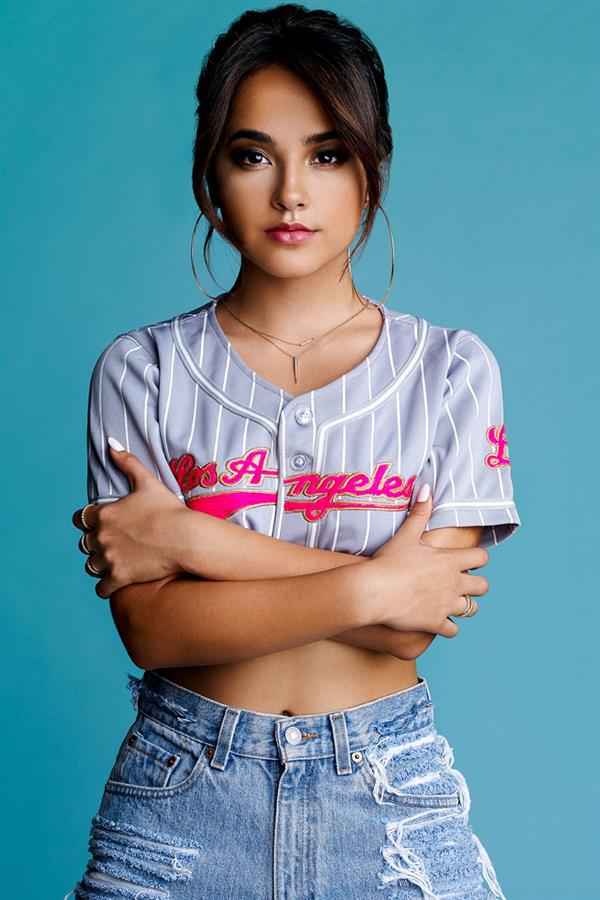 Facts and Trivia
In April 2016, it was confirmed that Becky was dating professional soccer player Sebastian Lletget.
She was born 3 weeks before "Turbo A Power Rangers Movie" came out.
She is featured on Ke$ha's 2012 remix to her song "Die Young" as well as Cody Simpson's 2012 hit single 'Wish U Were Here'.
Becky says her biggest musical influences are Jennifer Lopez, Christina Aguilera, Thalia, and Selena Gomez.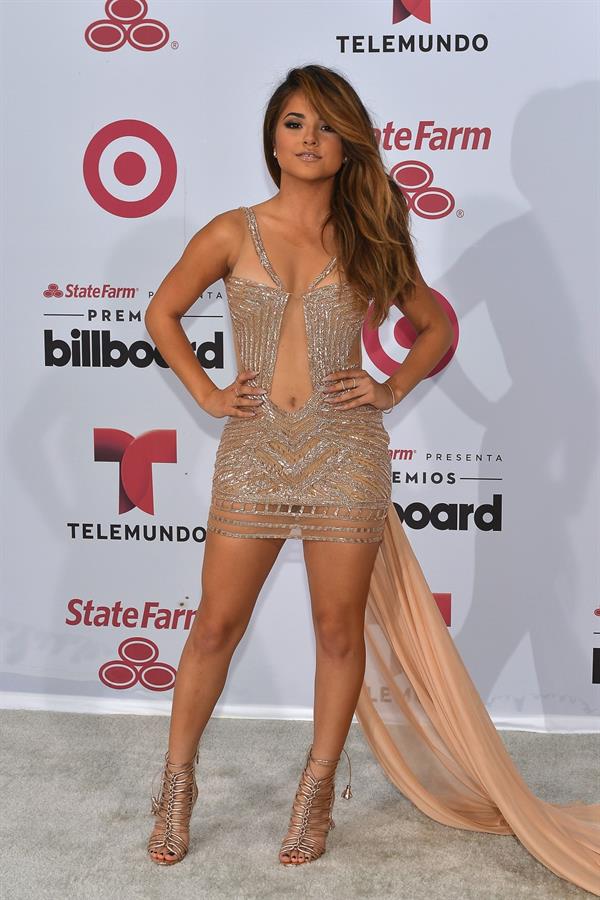 She loves to eat sour things and eats lemons on their own as a snack.
Becky was considered for the role of Kayla in Tom and Jerry (2020).
Her Body Measurements
Becky stands 4 feet, 11.5 inches and she has a 34-26-35 (bra size is 32B) figure.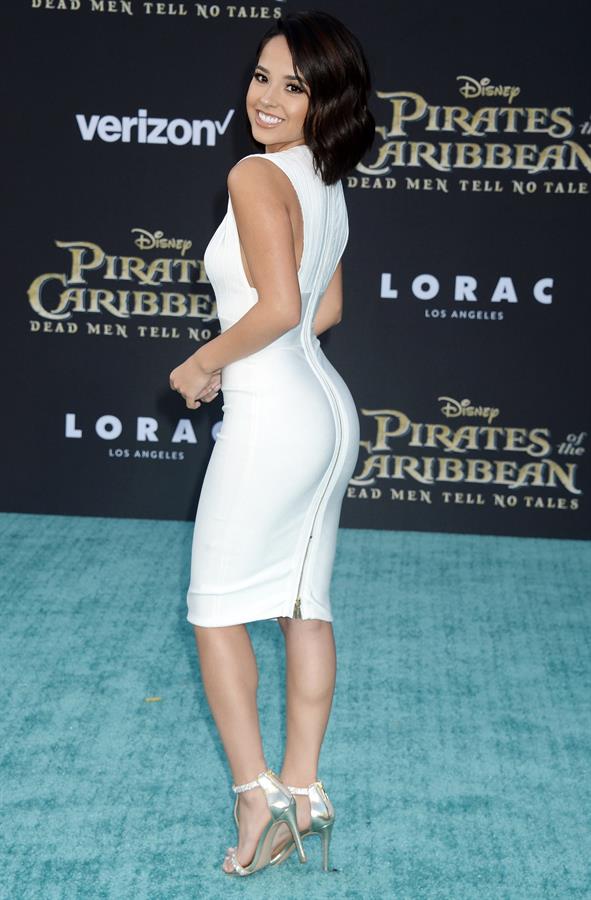 Becky G Photos
Follow her on Instagram for her latest personal posts.
Also, do visit our Becky G page for more of her pictures.