This Sports Illustrated model is just insanely hot.  I mean, she possesses everything we desire in a woman.  Robyn Lawley is what one may call, dangerous curves.  Yup, this plus-size model has got a lot of cushion for the pushin'.  Okay, that may be a little ungentlemanly of me but what can I say.  I can't help it.  She too damn hot!  Everything about her is just sexy.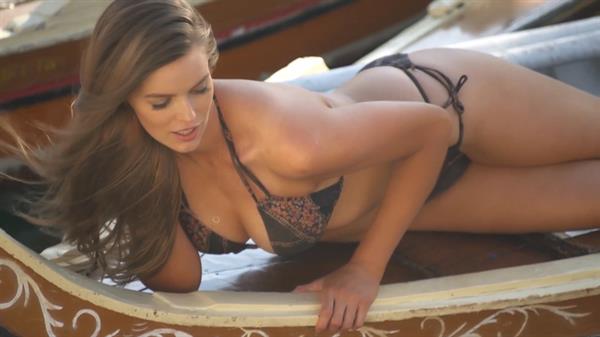 Oh, and one could give just about anything to hold those curves…
Who is Robyn Lawley?
Robyn is an Australian model and actress who is most famous for her cover of Vogue Italia's June 2011 issue, and the first plus-size model to be shot for Australian Vogue.  Robyn was also the first Australian plus-size model to be on the cover of Madison, an Australian Fashion magazine and has shot countless editorials for magazines around the world such as Cosmopolitan, Glamour, Look, Mode, Marie Claire, and Elle magazines to name a few.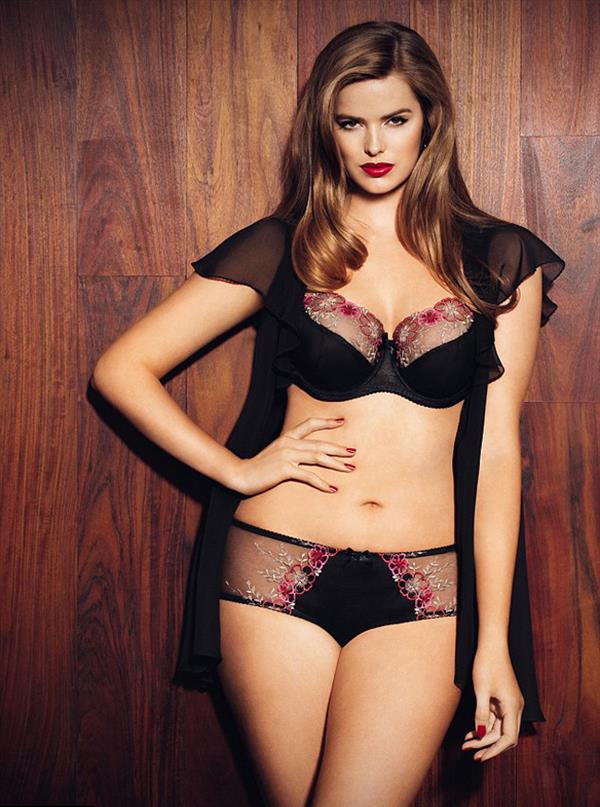 Her swimwear collection made up of bikinis and bathing suits in the United States sizes eight through eighteen, first arrived in stores in late 2013.  Robyn has worked with world-renown photographers including Lee Broomfield, Michel Haddi, Thierry Le Goues, Raphael Mazzucco and Steven Meisel and is also the first plus-size model to appear in a campaign for Ralph Lauren.
She is an actress, known for Four Christmases and a Wedding (2017), Celebrity Family Feud (2008) and Have You Been Paying Attention? (2013).
Her Early Life
Robyn Lawley was born on June 13, 1989, in Girraween, New South Wales, Australia to Chris and Janne Lawley, and she grew up with two older sisters.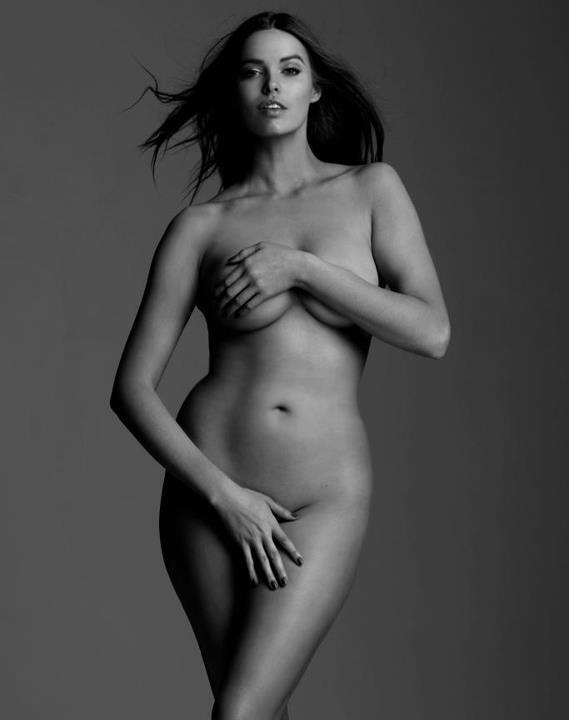 Career Start
When she was eighteen years old, Robyn signed a plus-size modeling contract with the Bella Models management company when she was 18 years of age.  But a turning point in her career was Vogue Australia's decision to shoot her as the first plus-size model to appear in an editorial specifically produced for Vogue Australia in the magazine's 52-year history.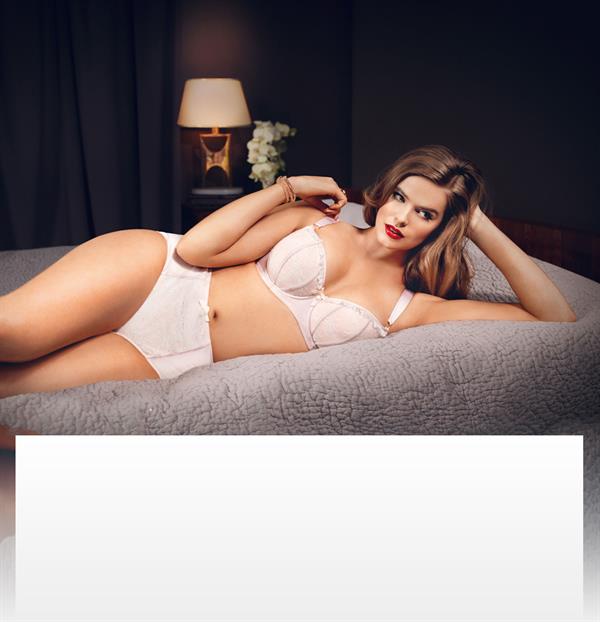 Kirstie Clements, the editor-in-chief, said about the decision: "This is the first time Vogue Australia has shot a larger model and, of course, now that we have done it, I ask myself why we didn't do it sooner. But that's because Robyn is especially gorgeous. I went to the shoot to meet her and was transfixed by her beauty and poise. She is a truly super-duper model. When a plus-size model first turns up to the studio, she may be an anomaly to a team normally used to working with size-6's, but once photographer Max Doyle started shooting Robyn, we quickly readjusted our preconceived notions of beauty. She doesn't actually look plus size to me at all now."
Facts and Trivia
Robyn was awarded the modeling Rising Star Award, voted the winner of the Australian Cosmopolitan Fun, Fearless Female, Rising Star Award, and was also selected for Sydney Magazine's Top 100 Most Influential People of the year award all in 2011.
Also in 2011, she became an ambassador for The Australian Ovarian Cancer charity in 2011.
Robyn's daughter, Ripley Dorothy Lawley-Schmidt (born on February 26, 2015, in Santa Monica, Calfornia) was born on her maternal grandmother's birthday hence sharing the name with her grandmother, who passed away during the pregnancy.
Robyn has lupus and antiphospholipid syndrome. In June 2018, she suffered almost fatal seizure then fell down a flight of stairs giving facial scars from that incident.
Robyn is also the first plus-size model to pose for the Sports Illustrated Swimsuit Edition.
Her Body Measurements
Robyn stands 6 feet, 2 inches and possesses a 38-32-42 figure.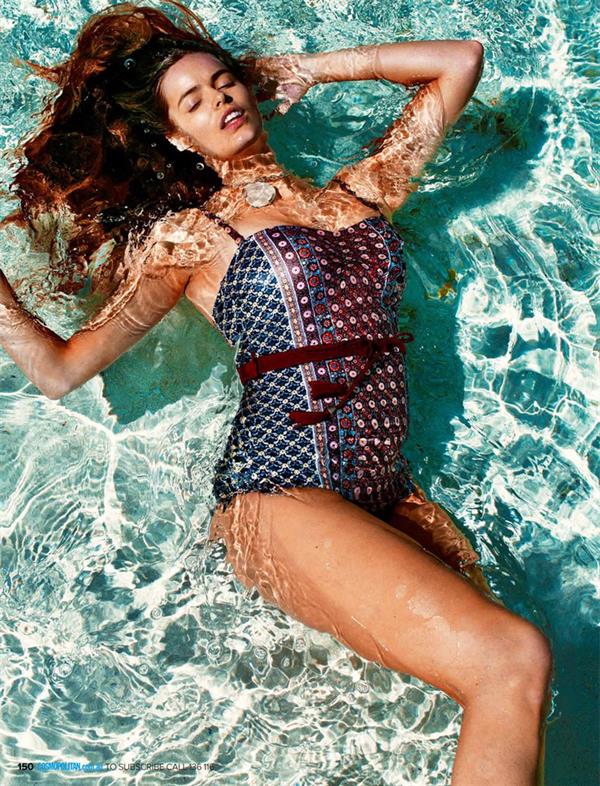 Robyn Lawley Photos
Follow Robyn on Instagram for her newest personal posts.
Also, do visit our Robyn Lawley page for more of her curvaceous goodness.