The first time I saw Kate Mara was in the movie 'Shooter'.  Since then, I had a big crush on her.  You see, to me, she's not your typical gorgeous woman.  Yup, as she sports the 'it' factor.  She can be sweet and then sport that snobby look of a fashion model.  Oh, and it is also not her face that says that. Her fit body shows it too.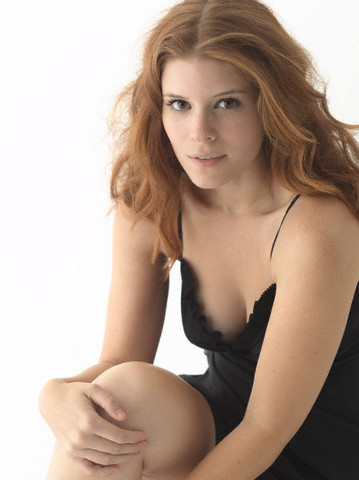 And so, yeah…  This feature is, I think, way overdue.
Who is Kate Mara?
Kate Mara is an American actress and fashion model.  She is most for playing reporter Zoe Barnes in the Netflix political drama House of Cards (2013–2014; 2016), computer analyst Shari Rothenberg in the Fox thriller series 24 (2006), and Ben Harmon's vengeful mistress Hayden McClaine in the FX miniseries American Horror Story: Murder House (2011).  In 2018 she starred in the first season of FX series, Pose.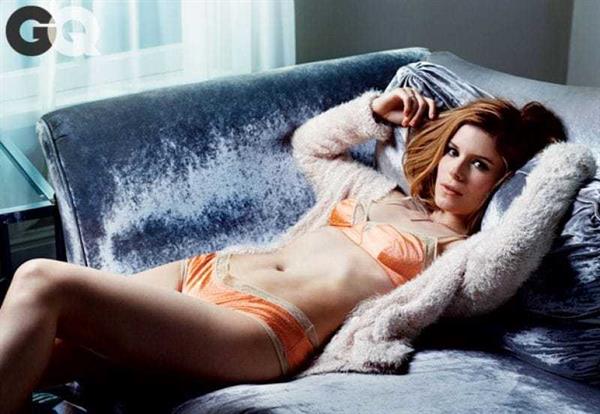 She has also played prominent roles in the films Fantastic Four, Brokeback Mountain, Shooter, The Open Road, Transcendence, and The Martian.
Her Early Life
Kate Rooney Mara was born on February 27, 1983, in Bedford, New York.  Her parents are Timothy Christopher Mara, an NFL scout and vice president of the New York Giants for player evaluation, and Kathleen McNulty Mara (née Rooney).  She is the second of four siblings, with one older brother, Daniel; one younger sister, the actress Patricia "Rooney"; and one younger brother, Conor.  Mara's father has Irish, German and French-Canadian ancestry, and her mother is of English, Italian and Irish descent.
Kate is a great-granddaughter of both New York Giants founder Tim Mara and Pittsburgh Steelers founder Art Rooney, Sr.  Her mother's side of the family has held ownership in the NFL's Pittsburgh Steelers football team since its formation in 1933, and her father's side of the family has held ownership in the NFL's New York Giants since its formation in 1925.  Her paternal grandparents were Wellington Mara and Ann Mara.  Wellington co-owned the Giants football team from 1959 until his death in 2005 and was succeeded by his son (Kate Mara's uncle), John Mara, who is currently President, CEO, and co-owner of the team.  Kate Mara's maternal grandfather, Timothy James "Tim" Rooney, operates Yonkers Raceway in Yonkers, New York since 1972.  Her granduncle, Dan Rooney, chairman of the Steelers, was a former United States Ambassador to Ireland and the co-founder of the charitable organization The Ireland Funds.  Her first cousin, once removed, Art Rooney II, is the current President and co-owner of the Steelers.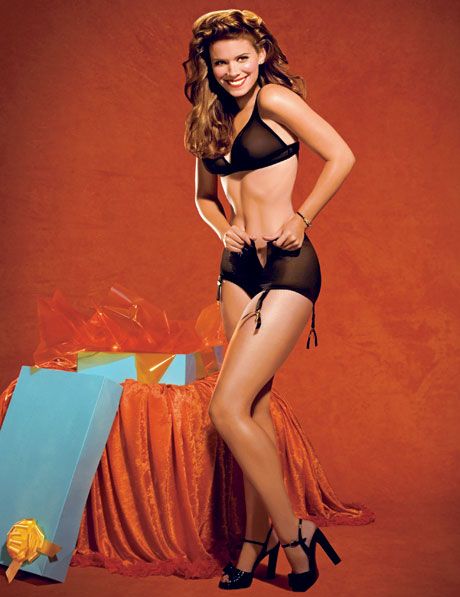 She was accepted into the elite New York University Tisch School of the Arts but had to delay starting for three years because she was already so busy with acting.
Career Journey
Mara began acting at the age of nine in a school musical.  She attended several youth theater-arts schools and appeared in community theater and in school plays.  Her first audition was for the NBC police drama Homicide: Life on the Street.  She did not get the role but knew from then on she wanted to act.  Mara graduated from Fox Lane High School a year early, and was accepted into the Tisch School of the Arts at New York University to study musical theater, but deferred her slot to work as an actress.
Mara's first television role was in the NBC legal drama Law & Order in 1997.  She went on to guest star on numerous television series, including Madigan Men, Ed and Law & Order: Special Victims Unit.  Mara landed two recurring roles in 2003, as Kate on Everwood, an 18-year-old who is impregnated by her piano teacher and then gets an abortion, and as Vanessa on Nip/Tuck.  Mara also appeared on Cold Case, Boston Public, CSI: Miami and CSI: Crime Scene Investigation that same year.
In 2003, her stage debut was at the Williamstown Theatre Festival in John Guare's Landscape of the Body with Lili Taylor.  Mara starred in The Alice Complex, a play by Peter Barr Nickowitz, at Dixon Place in New York City in 2005, and at the Blank Theatre in Los Angeles in 2006.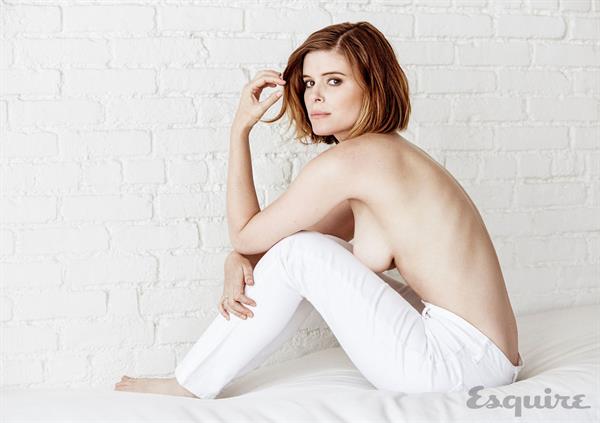 Mara was cast as the lead in 2004 The WB pilot Prodigy, about a teenage child prodigy.  She had a recurring role on the WB's Jack & Bobby in 2005 and a five-episode arc on the Fox TV series 24 in 2006, playing computer analyst Shari Rothenberg.  Mara joined the cast of the HBO comedy-drama Entourage for the series' sixth season in 2009. In 2010, she played a supporting role alongside James Franco in the drama feature 127 Hours.
In 2011, she guest-starred on the FX horror series American Horror Story, as Hayden McClaine, a student who becomes Dr. Ben Harmon's dead mistress, a spirit trapped in the Harmon house.  Mara was offered the role by Ryan Murphy, her former producer on Nip/Tuck.  2012 saw Mara joining the cast of House of Cards, playing the part of Zoe Barnes, an intrepid reporter from Washington, D.C. who becomes a major ally to Frank Underwood by leaking stories that undermine his rivals.  She filmed a second season of the series, which was released on February 14, 2014.  On July 10, 2014, she was nominated for the Primetime Emmy Award for Outstanding Guest Actress in a Drama Series.
She starred in the Netflix political drama House of Cards (2013).  Her other appearances include Brokeback Mountain (2005), We Are Marshall (2006), Shooter (2007), Transsiberian (2008), Stone of Destiny (2008), The Open Road (2009), Transcendence (2014), and Fantastic Four (2015) as the Invisible Woman. In 2015, she also had a supporting role as astronaut "Beth Johanssen" in director Ridley Scott's film The Martian (2015).  In the same year, she also starred as Ashley Smith in the movie Captive (2015).
Facts and Trivia
Mara began dating Max Minghella in 2010, but the couple split up in 2014.  She then began dating her Fantastic Four co-star Jamie Bell.  In January 2017, the couple got engaged. In May 2019, the couple welcomed their first child together, a daughter.
Mara is one of the faces of the Humane Society of the United States.  In 2015, she was featured in one of their campaign videos to promote Meatless Monday.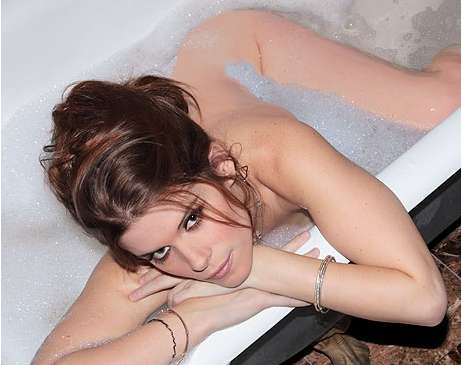 She is also a skilled jazz, tap, and ballet dancer.
Mara was in consideration for the role of Selina Kyle/Catwoman in The Dark Knight Rises (2012), but Anne Hathaway was cast instead.  She also lost to Amy Adams for Lois Lane in Man of Steel (2013).
Her favorite films are Coal Miner's Daughter (1980), The Sound of Music (1965), Lady Jane (1986), The English Patient (1996) and Friday Night Lights (2004).
Her Body Measurements
Kate Mara stands 5 feet, 3 inches and rocks a 34-24-35 (32B bra size) figure.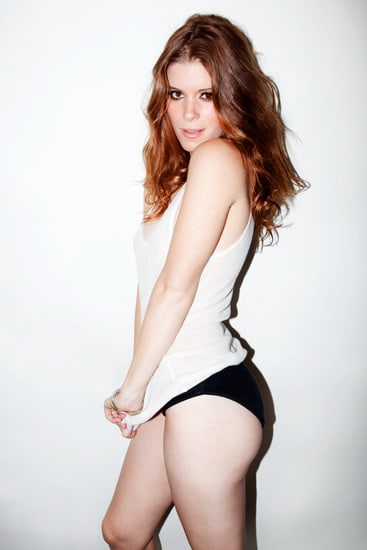 Kate Mara Photos
Follow Kate on Instagram for her newest personal uploads.
Also, do visit our Kate Mara page for oodles of her beautiful pictures.