Danielle Lloyd is such a timeless hottie.  Even today, she'd turn you on and give you a very hard erection.  No kidding and no disrespect meant.  We are just saying what is real…  I mean, look at her most recent…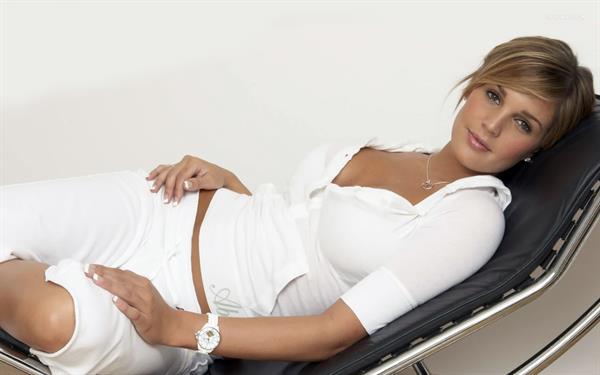 Still as beautiful and hot as ever.  And that is just undeniable, don't you think.  Now, after we get to know her more, we'll show you some of the hottest photos from her prime.  Oh, you'd just love that.
Who is Danielle Lloyd?
Danielle is an English glamour model and television personality.  A former Miss England (2004) and Miss Great Britain (2006), she first rose to prominence when she was stripped of her Miss Great Britain title after posing nude in the December 2006 edition of Playboy magazine.  Her title was reinstated in 2010. In January 2007 she appeared on Celebrity Big Brother and won the celebrity edition of The Weakest Link in 2008 and Total Wipeout in 2010.  In 2014, Danielle also won Who's Doing The Dishes.  She also appeared on the front cover of leading magazines like Fabulous, OK, Now, New, Closer and Reveal.
Danielle here is also an actress and has appeared in Cut (2010) and Emerald Cove – The Tale of Dougie Woodbridge and Partypoker.com European Open III (2007).
Her Early Life
Danielle Lloyd was born on December 16, 1983, in Liverpool, England.  She is the daughter of Jackie Lloyd and Arthur Lloyd.  Her father worked in Ford Motor Company and then Jaguar Motor Company as a bank clerk production manager.  She has a brother named Matthew Lloyd.  Danielle claims to have been bullied in school but her headmaster denies the claim.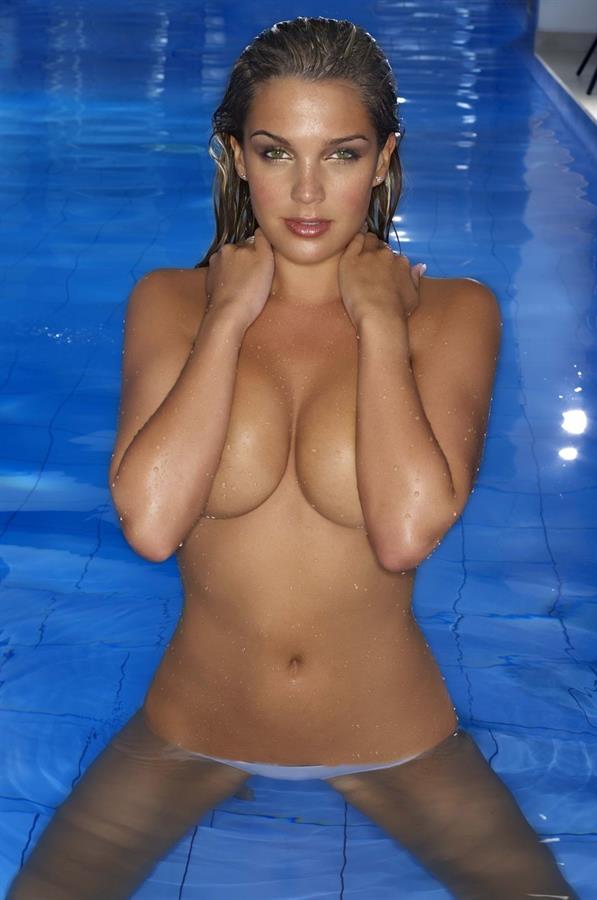 After finishing school, Lloyd decided to pursue a dual career in modeling and as a beautician specializing in massage.  She is also a former nail technician.
Career Start
Danielle was crowned Miss England on 17 July 2004 and competed at the Miss World in the same year.  On 26 February 2006, She was named Miss Great Britain 2006.
Danielle also appeared in FHM magazine and was a finalist of Miss Maxim 2006.  In the same year, she also made an appearance on BBC One's Test the Nation. She revealed that she thought a statue of former Prime Minister Winston Churchill was a statue for the first black President.  However, at the end of the show, it was revealed that her IQ was 152, and she would go on to win a special episode of The Weakest Link.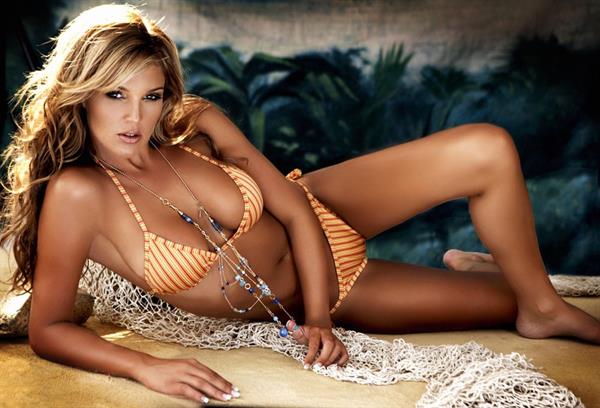 In 2007, Danielle launched a mobile phone safety campaign after her own mobile was stolen in a Liverpool club.  The "Keep It Safe & Secure" (KISS) campaign, backed by the National Mobile Phone Crime Unit encourages mobile users to take greater safety precautions when using their phones.  In December of that year, she released a workout DVD entitled Keep Fit, Look Fit.
Throughout 2007 and 2008, Danielle made numerous television appearances including a guest spot on ITV2's WAGs Boutique and the celebrity edition of Gladiators.  She also participated in a Glamour Models Special of The Weakest Link.
Celebrity Big Brother
Danielle joined Celebrity Big Brother on 3 January 2007, at the start of the series.  She incurred significant negative publicity about her, Jade Goody, and Jo O'Meara's involvement in the racial controversy with rival housemate Shilpa Shetty.
A large upsurge in complaints occurred after a conversation between her and O'Meara was shown, during which Lloyd mentioned that she didn't like Shetty touching her food because she didn't "know where her hands have been."  Danielle, O'Meara and Goody repeatedly maintained a belief that Shetty was "fake", and "a mole."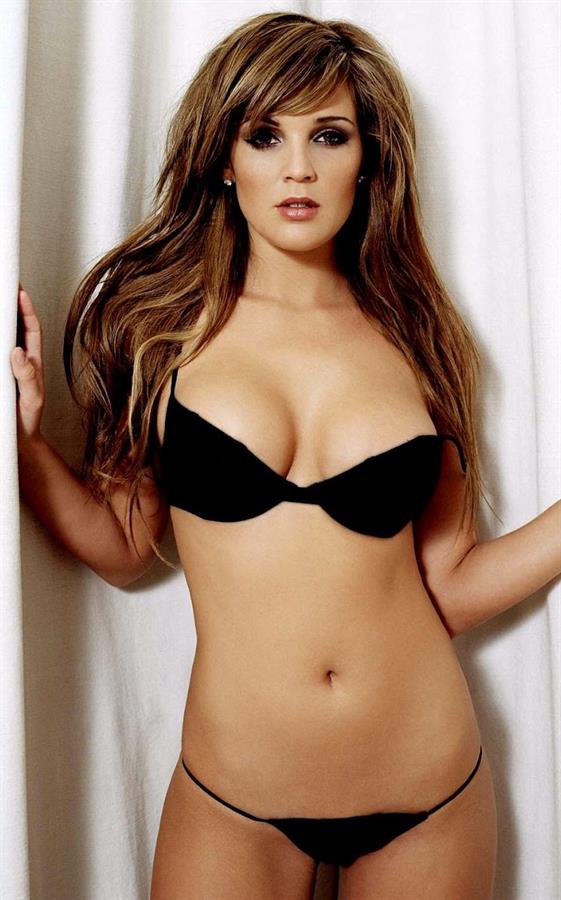 The tensions in the house came to a peak on Day 15, when an explosive argument between Shetty and Goody erupted, seemingly over stock cubes.  As a result of her racist bullying of Shetty, Danielle lost six-figure modeling contracts with motorcycle insurance firm Bennetts and urban fashion label Rocawear.
Facts and Trivia
Danielle donated her winnings from both Celebrity Big Brother and The Weakest Link to the Linda McCartney Centre located at the Royal Liverpool University Hospital.
She had also done breast plastic surgery three times and increased her 32AA breast into 32DD.  She had revealed that her third operation was her final operation.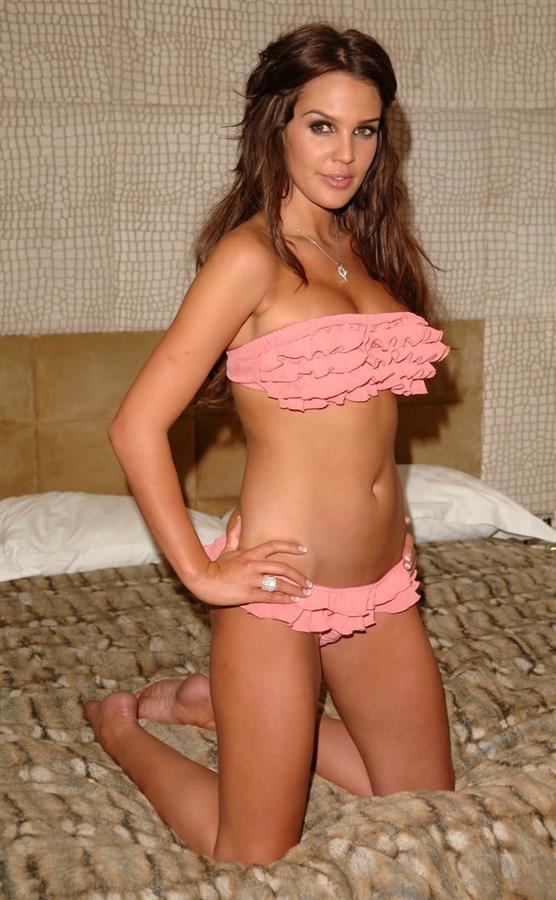 Danielle has revealed that she and a footballer Jamie O'Hara got engaged.  Before that, she had dated many footballers Marcus Bent, Jermain Defoe, and Teddy Sheringham and was also engaged with a pop-star DJ Ironik.  Danielle and Jamie started dating in April 2009.  The couple was engaged after 8 months of their successful relationship. They were married on 26th May 2013.
Danielle gave birth to a son named Archie O'Hara on 11th July 2010, in London.  The couple welcomed their second child, Harry James O'Hara on 13th July 2011.
In 2013, Lloyd announced that she was pregnant with her third child.  She gave birth to her third child, George on 29th August 2013.
Soon after that, Lloyd started dating Michael O' Neill.  She met Michael in Birmingham gym.
Michael finally proposed to Danielle on February 14, 2016.  He gifted the diamond engagement ring designed by himself. They have been married since April 6, 2019.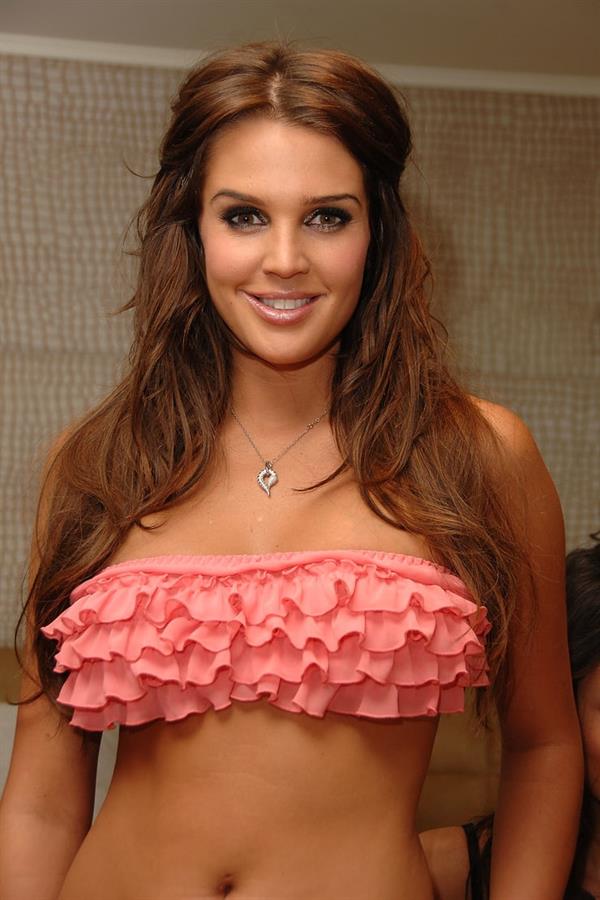 Danielle appeared in her own documentary, Dangerous Love: A Comic Relief Special (first broadcast on 3 March 2009), which examined the subject of violence against females in teen relationships.  In the program, she described the abuse she received (including a broken cheekbone) during her turbulent relationship and visited organizations funded by Comic Relief.
Her Body Measurements
Danielle stands 5 feet, 8 inches and rocks a 32-25-35 (32DD bra size) figure.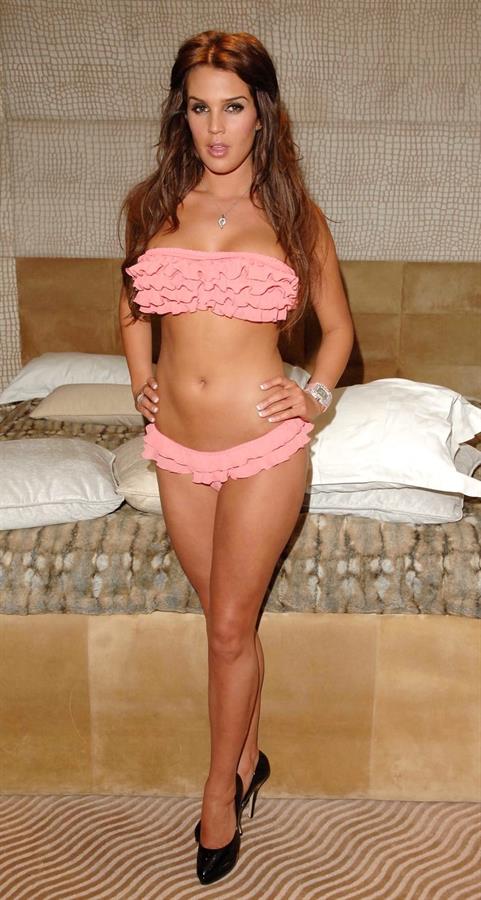 Danielle Lloyd Photos
Follow her on Instagram for her latest lifestyle posts.
Also, do visit our Danielle Lloyd page for more of her pictures.