Okay, this time, I won't talk about hotness…  Because this woman's face is so beautiful, you don't need to see her curves to know how hot she is.  It's like she will forever look like in her late teens.  Man, just look!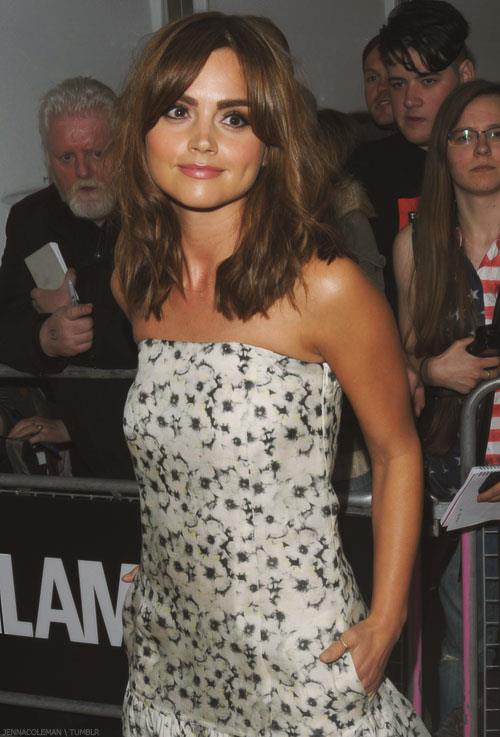 Jenna Coleman is just beautiful. Very beautiful, actually.  Like she came from the heavens and decided to sport a next-door-neighbor look.  You see, to me, she's a mixture of both.  Celestial and real.
Who is Jenna Coleman?
Jenna is a British actress and model most famous for her portrayal of Clara Oswald in the television series 'Doctor Who'.  She later began starring in Victoria in 2016 and she played Katrina Clark in Me Before You.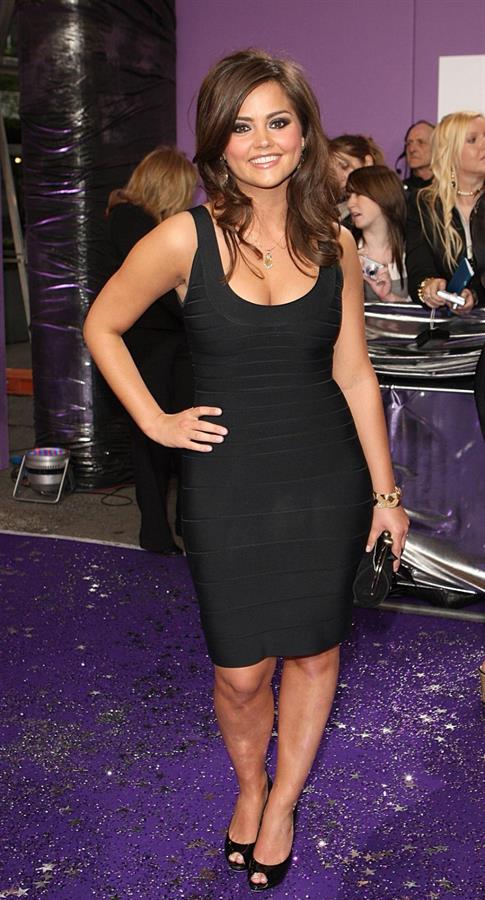 Her Early Life
Jenna Louise Coleman was born on April 27, 1986, in Blackpool, Lancashire, England.  She went to Arnold School and was the head girl in the school.  She was attracted to acting during her school days and was passionately associated with Yer Space, which was highly instrumental in shaping her career as an actor.  While at school, Coleman was a member of the theatre company In Yer Space, with which she performed in the play Crystal Clear as Thomasina at the Edinburgh Festival.  She won an award for her performance, and the play was also received favorably.
At age 11, she won a part in the play Summer Holiday, through an open audition in her hometown.  Jenna did not pursue a conventional university education as she turned down an offer to study English at York University to pursue her acting career.
Career Journey
She began acting at a young age as a member of 'Yer Space', a theatre company, where she was part of the play 'Crystal Clear' at the Edinburgh Festival.  Jenna's first professional role came in 2005, at age 19 while auditioning for drama schools in 2005, she was chosen to play Jasmine Thomas in Emmerdale (1972) playing a troublesome, murderous young woman.  Playing the role for three years exposed her to a large audience in the United Kingdom and brought her growing media attention.  In 2009, she grabbed the role of Lindsay James in BBC's school drama 'Waterloo Road' and later followed it up in 2012 with the role of Susan Brown in 'Room at the Top', the TV adaptation of the John Braine's novel of the same name.  She also appeared in 'Xenoblade Chronicles' since 2010 as 'Princess Melia Antiqua', the English version of the Japanese game of the same name.  Since 2015, she appears as Clara Oswald in the video game 'Lego Dimensions'.
Her other noteworthy roles on television include the role of Annie Desmond in the 2012 series 'Titanic', Rosie Williams in the 2013 'Dancing on the Edge' and Lydia Wickham in the 2013 series 'Death Comes to Pemberley'.  She also appeared as herself in a 2013 comedy 'The Five (ish) Doctors Reboot', a spoof on 'Doctor Who'.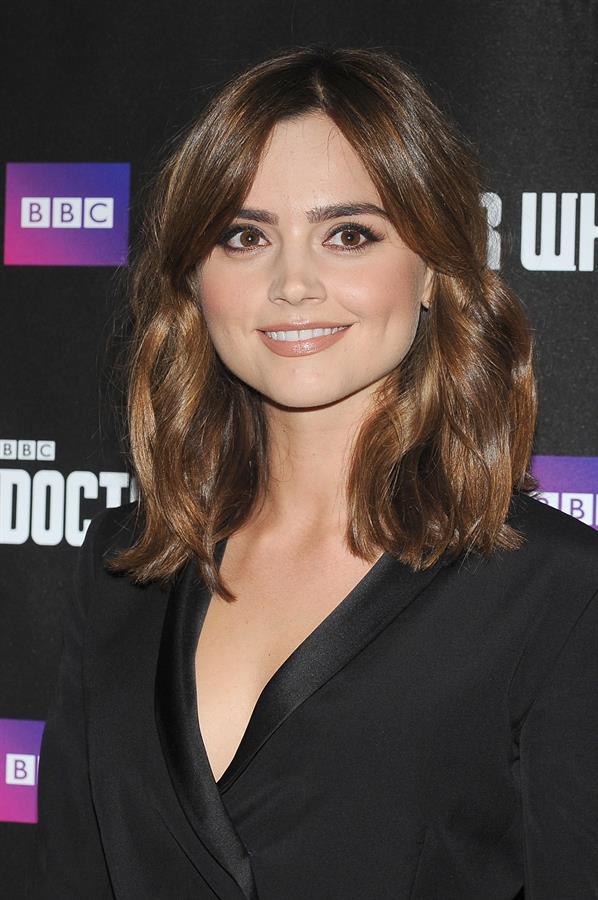 Jenna then made her film debut in 2011 as Connie in 'Captain America: The First Avenger'.  Her biggest opportunity to display her versatility as an actress came through in 2016 when she was offered to essay the role of the erstwhile British Monarch Queen Victoria in the ITV series titled 'Victoria'.
Aside from film and TV, Jenna has also been in many plays such as Snow White and the Seven Dwarfs (1999) as Snow White, The Woman Who Cooked Her Husband (2003) as Laura, High School Productions (2000) as Sarah, Crystal Clear (2004) as Thomasina, Summer Holiday (1998) as Bridemaid.
Awards and Nominations
In 2006, Jenna contended in the Most Popular Newcomer category at the National Television Awards for her role in 'Emmerdale'.  The popularity of her role in 'Emmerdale' continued through 2009 when she was nominated for Best Newcomer, Best Dramatic Performance, Sexiest Female and Best Actress categories at the British Soap Awards.
In 2012, she won nominations in the Best Female Vocal Performance in a Video Game and Best Vocal Ensemble in a Video Game at the Behind the Voice Actors Award for 'Xenoblade Chronicles'.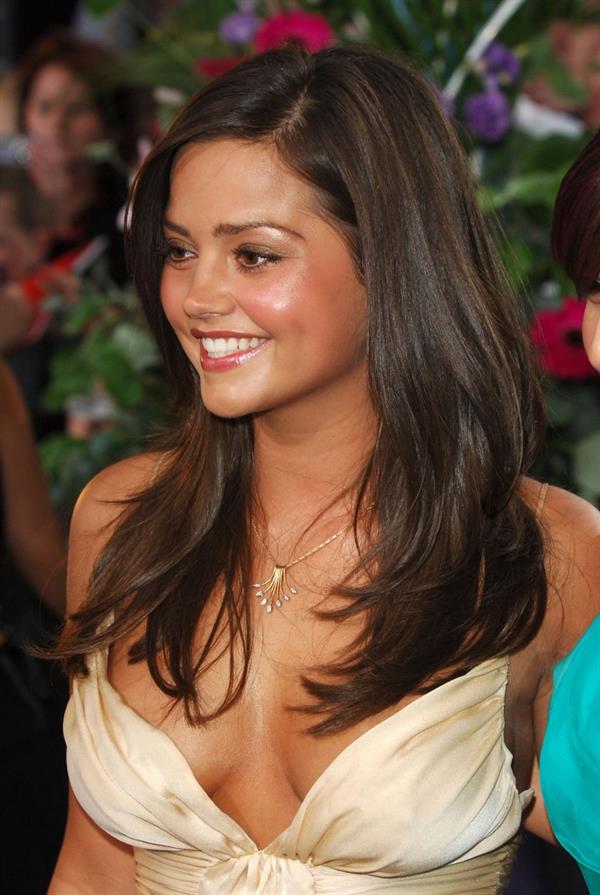 2013 saw Jenna Coleman receiving a nomination in the Favorite UK Actress category at the Nickelodeon UK Kids Choice Awards' and Best Actress category at the TV Choice Awards for her role in 'Doctor Who'.  Her successful journey with 'Doctor Who' continued through 2014 when she won the UK TV Actress award at Glamour Awards.
In 2015, she was again nominated for her role in 'Doctor Who' in the Best Actress Category at the TV Choice Award and BAFTA Cymru in addition to Best Supporting Actress on Television category at the Saturn Awards.
Facts and Trivia
Since 2016, Coleman is dating Tom Hughes, who appears as Prince Albert, her onscreen husband in the acclaimed TV series 'Victoria'. The two first met on the sets of 'Dancing on the Edge'.  They kept their relationship under wraps for almost a year.  She previously dated Game of Thrones actor Richard Madden back in 2011
Jenna is the ambassador for 'One To One Children's Fund', a non-profit organization.  She plays an active role in the organization to raise awareness against the spread of HIV.  The organization predominantly works in South Africa.
Jenna's grandmother gave her the name Jenna after the character of Jenna Wade from 'Dallas', the most popular American drama series in 1980.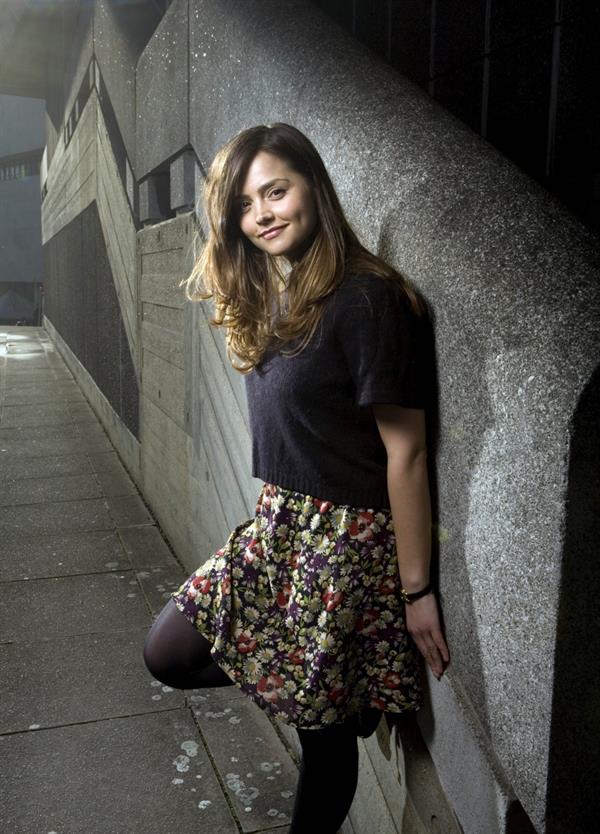 She changed her name Jenna-Louise Coleman to Jenna Coleman for the reason that no one really calls her by the name Jenna-Louise except her mother.
Jenna did all her stunts in 'Doctor Who' by herself without using a body double.
Her Body Measurements
Jenna Coleman stands 5 feet, 2 inches and she rocks a 34-25-35 (bra size is 32D) figure.
Jenna Coleman Photos
Do visit our Jenna Coleman page for more of her.