Should've featured Felicity Jones here before.  But it's okay.  Having a super gorgeous woman like her here is never too late.  She's a classic.  And yes, the geeks (like I) will love this.  Because, you know…  Star Wars, baby!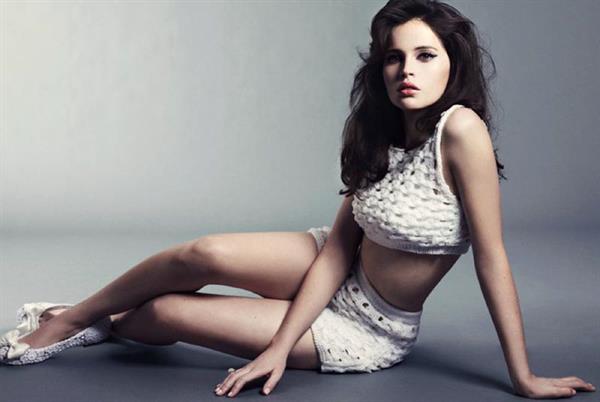 But before stealing the blueprint of the Death Star, I fell in love with her twice before.   Back when she played in 'The Invisible Woman' and again 'The Amazing Spider-Man 2'… but we will get to those in a minute.
Who is Felicity Jones?
Felicity is a British actress and fashion model who first gained fame for playing Ethel Hallow on the TV series The Worst Witch and Weirdsister College.  Her role in the 2014 film The Theory of Everything earned her a Golden Globe nomination for Best Actress in a Motion Picture, Drama.  She was the lead model for Burberry in 2011.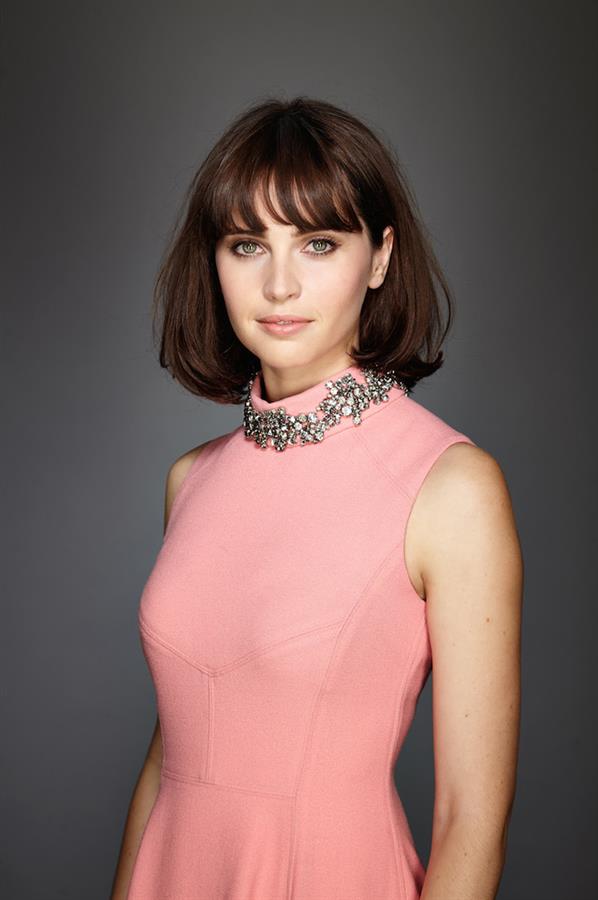 The British Academy of Film and Television Arts Los Angeles awarded Jones the 'British Artist of the Year' in 2016 for her remarkable talent and contribution to cinema.
Her Early Life
Felicity Rose Hadley Jones was born on 17 October 1983 in Birmingham to Julia and Gareth Jones.  Her father was a journalist while her mother was in advertising.  Her parents separated when she was three years old after which her brother and she were brought up by their mother in Bournville, West Midlands.
When Felicity was a child, her mother often took her brother and her to movies and theater which slowly developed her passion for acting.  She started taking acting lessons at the age of 11 when she enrolled with a drama club at the Custard Factory.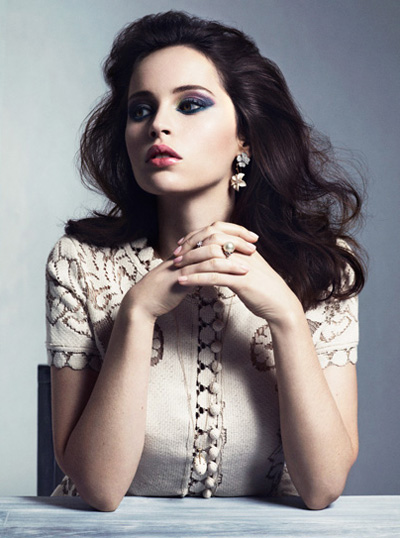 She attended Kings Norton Girls' School after which she studied at King Edward VI Handsworth School, to attain A-levels.  After a gap year, she studied English at Wadham College, Oxford, and passed out with a 2:1 (second-class Honors, upper-division) in 2006.  While studying in college she participated in several dramas including 'Attis' in 2005 in which she played the title role.  She also played a part in Shakespeare's 'Comedy of Errors' for the Oxford University Dramatic Society summer tour to Japan.
Career Journey
Felicity Jones made her acting debut in 1996 with the television family film 'The Treasure Seekers'. From 1998 to 1999, she appeared as Ethel Hallow in the British-Canadian television series 'The Worst Witch'.  She later reprised her role in the sequel 'Weirdsister College' in 2001. In 2003, she bagged the role of Grace May in the BBC drama 'Servants'.  In the same year, she took on the role of Emma Grundy in the BBC Radio 4 soap opera 'The Archers'. She went on the play the role until 2009.
She played the main role, Catherine Morland, in the ITV adaptation of Jane Austen's 'Northanger Abbey' in 2007.  In the same year, she forayed into stage drama with Polly Stenham's 'That Face at the Royal Court Theatre'.   In 2008, she made an appearance in the films 'Brideshead Revisited' and 'Flashbacks of a Fool'.  She featured in the episode 'The Unicorn and the Wasp' in the 'Doctor Who' series and played the role of Robina Redmond.  In Enid Bagnold's 'The Chalk Garden' played at the Donmar Warehouse theatre in London role.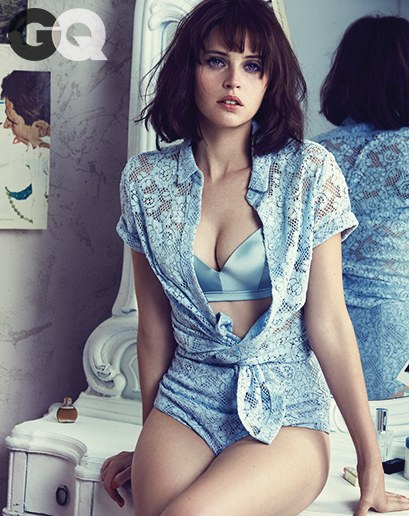 In the 2009 TV show 'The Diary of Anne Frank' she played Anne Frank's eldest sister, Margot Frank.  Later that year in May, she appeared in a rehearsed reading of Anthony Minghella's 'Hang Up' which was played at the High Tide Festival.  In 2010, she was seen in the movie 'Cemetry Junction', 'Soulboy' and 'The Tempest'.  In early 2011, Jones was seen in the romantic comedy, 'Chalet Girl' and received a lot of praise for her portrayal of a skateboarding champion.  She had to undergo extensive training in skateboarding and also secretly worked in a chalet at St Anton to prepare for the role.
To be able to play her role in the play 'Luise Miller' convincingly, Felicity lived with a Catholic family and attended Mass.  The show played at the Donmar Warehouse theatre in London, in June and July 2011.  Later that year she was named the new face of Burberry and Dolce & Gabbana.
In 2013, Jones gave her nod to 'The Invisible Woman' in which she played the role of Ellen Ternan.  She then went on to play Felicia Hardy in 'The Amazing Spider-Man 2' which came out on 2 May 2014.  But Felicity gained tremendous popularity for her portrayal of Jane Wilde Hawking (Dr. Stephen Hawking's Wife) in the film 'The Theory of Everything' which released in 2014.  In February 2015, Felicity Jones portrayed the role of Jyn Erso in the Star Wars spin-off film, 'Rogue One'.  The film released in 2016 collected over $1 billion at the box office.  Felicity then went on to play the role of Sienna Brooks in the 2016 film 'Inferno'.  She played the role of a doctor who helps Robert Langdon in his escape in the said movie.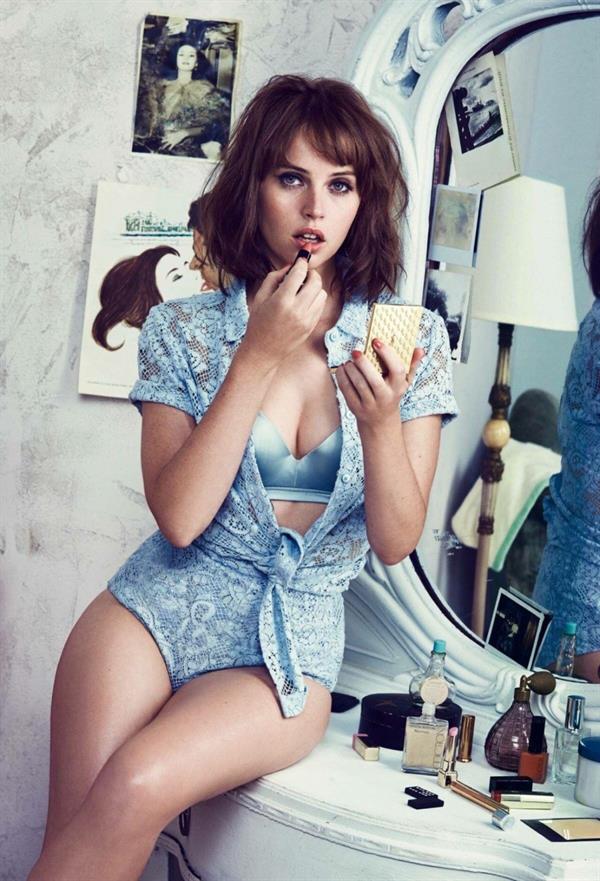 In February 2015, she was cast as Jyn Erso in the Star Wars stand-alone film Rogue One, with Gareth Edwards directing.  In late 2018, Felicity starred in On the Basis of Sex, a biography of United States Supreme Court Justice Ruth Bader Ginsburg, directed by Mimi Leder and co-starring Armie Hammer and Justin Theroux.
Facts and Trivia
Felicity Jones was nominated Best Newcomer at the 2008 Evening Standard Theatre Awards for "The Chalk Garden" at the Donmar Warehouse.
She has an older brother who works as a film editor and her uncle is the actor Michael Hadley.
She is just 16 years younger than Emily Watson, who played her mother in The Theory of Everything (2014).
One of her life's passions is cooking, especially Italian cuisine.
She is a big fan of the BBC gangster series Peaky Blinders (2013), set in her home city of Birmingham.
Felicity also appeared with Benedict Cumberbatch and David Tennant in a BBC Radio 4 adaptation of Jane Austen's "Mansfield Park" (2003).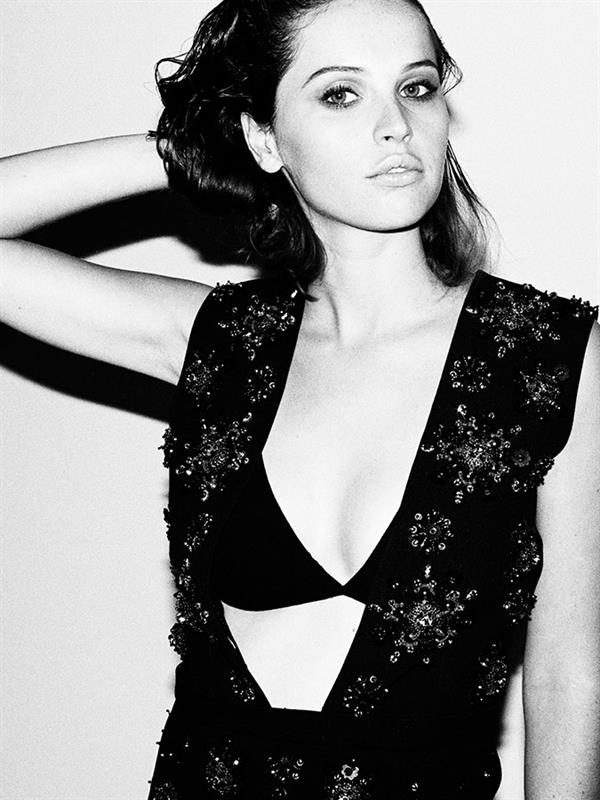 Felicity was in a relationship with Internet artist, and sculptor, Ed Fornieles for around ten years after the couple first met at Oxford in 2003. After a 10 year long relationship, the couple broke up in late 2014.  On June 30, 2018, Felicity married her boyfriend of 3 years Charles Guard in a secret ceremony at Sudeley Castle in the Cotswolds, Oxfordshire in England.  They began dating in 2015 and their engagement was announced in May 2017.
Felicity appeared in the video for "The Bike Song" (2010) by Mark Ronson & The Business Intl.
Her performance as Jane Hawking in The Theory of Everything (2014) was also met with critical acclaim, garnering her nominations for the Golden Globe, SAG, BAFTA, and Academy Award for Best Actress.  The real Jane Hawking was extremely impressed by Jones and even stated that she wondered if it was herself when watching Jones.  The role won her several award nominations.
Her Body Measurements
Felicity Jones stands 5 feet, 3 inches and possesses a 33-27-34 figure.
Felicity Jones Photos
Follow her on Instagram for the latest about her.
Also, don't forget to visit our Felicity Jones page for more of her pictures.