Noémie Lenoir is undoubtedly one of the most beautiful women I've ever seen.  Those eyes just tell a lot.  Everything about this woman is desirable for me.  And yes, even that hair of hers.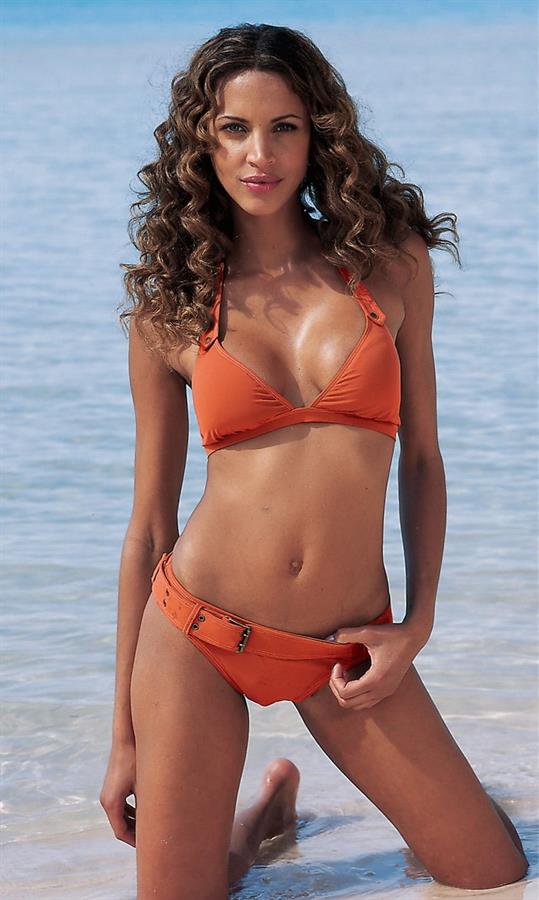 Noemie is just so damn beautiful (and hot) and it kind of gives me regret that we haven't featured her before.  But hey, she's here now and we can all finally bask in that beauty she radiates.  So fall in love with her after the article.
Who is Noémie Lenoir?
Noémie is a French fashion model and actress who is famous for her work with Gucci, L'Oréal, Next, Gap, Tommy Hilfiger, Sports Illustrated, Victoria's Secret, Balmain Paris Hair Couture, and Marks and Spencer.  She has also been featured in a line-up of the world's most successful black models by renowned photographer Annie Leibovitz.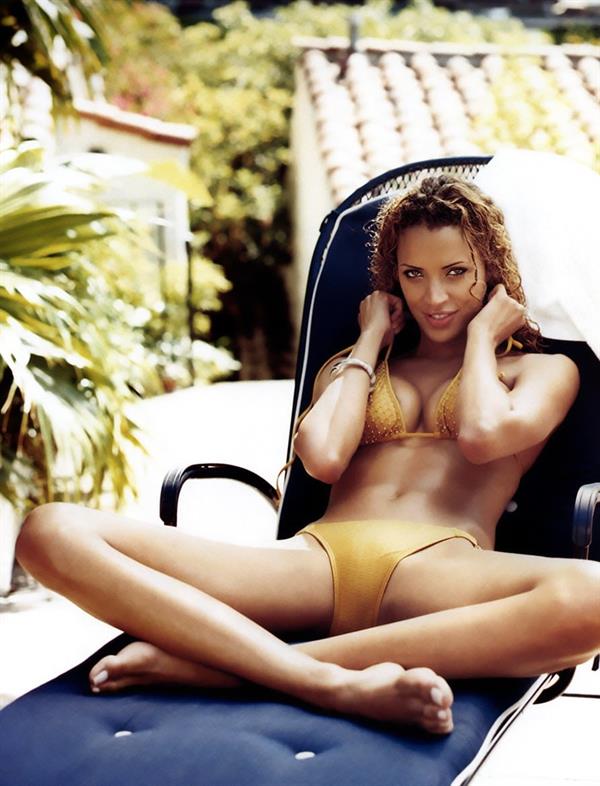 As an actress, she has appeared in Usher's music video for his single 'Hey Daddy (Daddy's Home), Rush Hour 3 (2007), After the Sunset (2004), and The Transporter Refueled (2015).
Her Early Life
Noémie Lenoir was born on September 19, 1979, in Les Ulis, Essonne, France.  Her mother comes from the French island of Réunion and has Malagasy ancestry and her father is a French electrician.  Her family moved first to Gif-sur-Yvette and then to Palaiseau where she was discovered and began her career in modeling.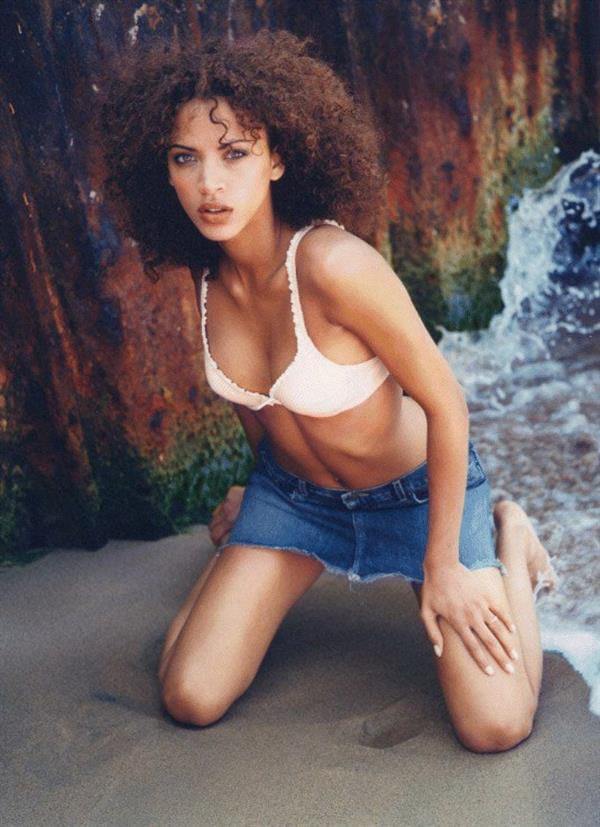 Noémie describes the district she grew up in near Paris as a ghetto.
Career Journey
Growing up in a banlieue district near Paris, Noémie was first spotted at the age of 17 in 1997 when she was approached by a Ford booker in a post office.  She signed with L'Oréal in 1997 and has since appeared in their advertisements alongside Laetitia Casta and long-term model and actress Andie MacDowell.  She has also worked for Victoria's Secret, Gap, Next, and many others.
From 1999 to 2010, she walked for many fashion shows, including ready to wear and haute couture for designers such as Elie Saab, Umanuel Ungaro, and Jean Paul Gaultier.  She has graced the covers of magazines, including Flare, FHM, Cosmopolitan, Vogue and Madame Figaro.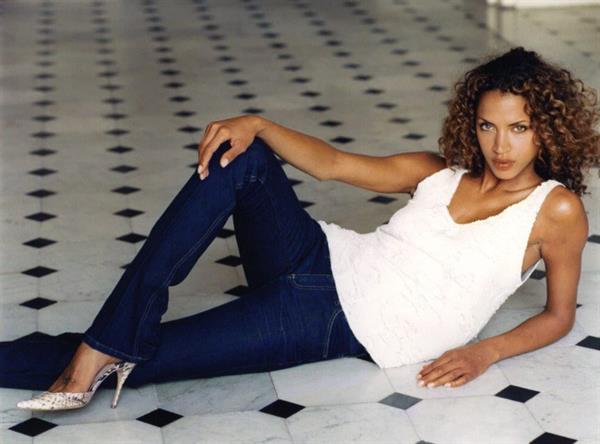 Noémie was the face of UK high-street retailer Marks & Spencer, for four years until Christmas 2009 and was seen in various British magazines and billboards alongside fellow models Twiggy and Laura Bailey.  Noémie returned to Marks & Spencer advertising in 2012 where she is seen "enjoying a selection of quintessentially British pastimes".
Facts and Trivia
After a relationship with rapper Stomy Bugsy, she lived with international football player Claude Makélélé.  They have a son named Kelyan Makelele who was born in 2005.  The couple split in early 2009.  Despite widespread reports Lenoir was married to Makélélé, she wrote a blog in 2009 clarifying their former relationship, saying: "I'm not and have never been married. I do have a son.  I have a wonderful baby's father and have a great relationship with him, however, I've been single for some time now."
Her favorite films are Scarface and Pulp Fiction and she has a tattoo on her right foot and one on her lower belly.
When she was in New York, she said on The Tyra Banks Show, "I feel American, actually.  I'm very happy to be in America and New York."
Noémie ranked #42 in the FHM France "100 Sexiest Women" list (2004), and #79 in the 2008 FHM Australia list of "100 Sexiest Women in the World".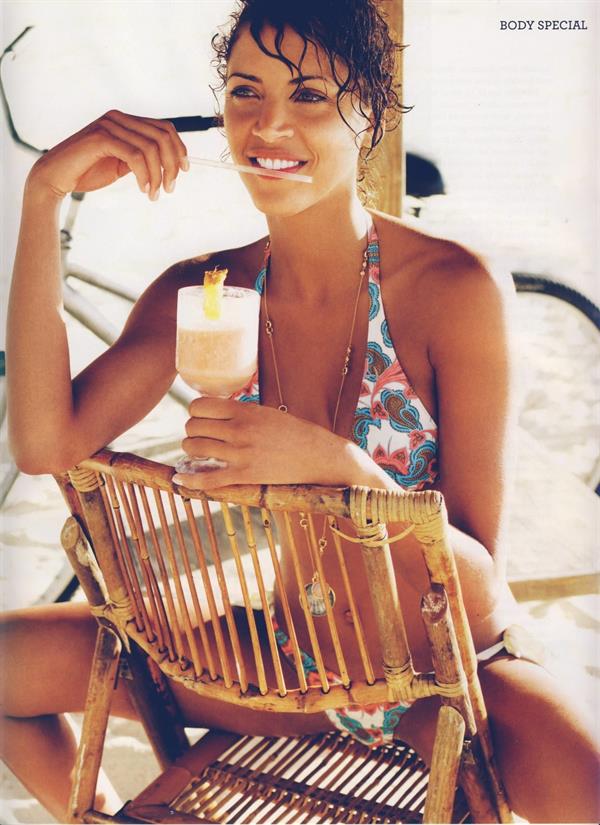 On May 9, 2010, Noémie was found unconscious, after a suspected suicide attempt in a park near her Paris home, by a man walking his dog.  She was rushed to the hospital where large quantities of drugs and alcohol were found in her system.  She spoke about the suicide attempt in a February 2011 interview with Britain's Guardian Weekend magazine, admitting she had done "something really, really stupid."  Some have referred to the incident as a case in a "series of suicidal tragedies" ongoing in the fashion industry at the time, along with the suicides of Ambrose Olsen, Daul Kim, Tom Nicon, Hayley Kohle, and Ruslana Korshunova.
Her Body Measurements
This goddess stands 5 feet, 10 inches and possesses a 34-24-35 figure.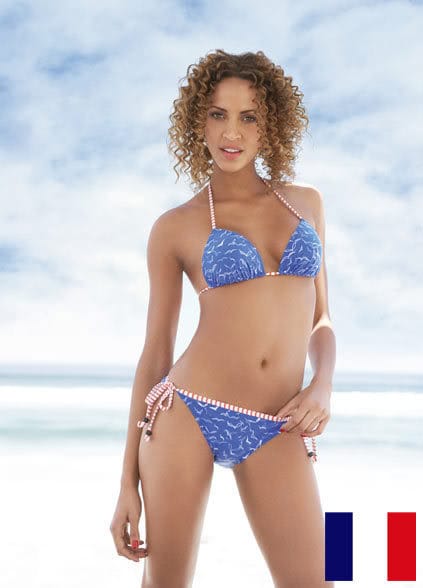 Noémie Lenoir Photos
For more of her extreme gorgeousness, do visit our Noémie Lenoir page.