She stole the first (only, I think. – Editor) car chase scenes in Netflix's 6 underground.  She was operating (yup, she's a doctor there) on the equally hot Melanie Laurent and not a lot of her skin was shown there.  Still, Adria Arjona would have your eyes glued to her.
Ah, this Latina goddess is such a joy to watch.  She'll make you admire her instantly.  And yes, I've now a big crush on her.  And in a few minutes, I'm pretty sure you will have too.
Who is Adria Arjona?
Adria is a Puerto Rican actress and fashion model who is most famous for her roles as Emily in season two of the HBO anthology television series True Detective (2015) and as Dani Silva in two episodes of the CBS television series Person of Interest (in 2014 and 2015), as Anathema Device in the Amazon Prime mini-series Good Omens and for voicing the character of Ramirez in the popular game Fortnite.  She starred in the NBC television series Emerald City as Dorothy Gale.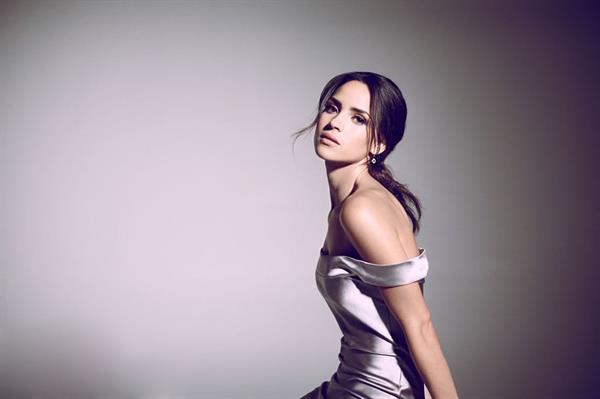 She has also appeared in films like 2015's Wedding in New York, 2016's The Belko Experiment 2018's Pacific Rim: Uprising, and will appear in the upcoming Morbius (2020).
Her Early Life
Adria Arjona Torres was born on April 25, 1992, in San Juan, Puerto Rico, and lived in Mexico City until she was twelve.  Her mother, Leslie Torres, is Puerto Rican, and her father, Ricardo Arjona, is a famous Guatemalan singer-songwriter.  As a child, her father took her along on his tours, and she traveled often.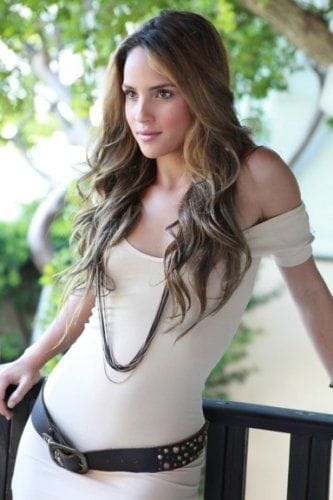 At age 12, she moved to Miami and lived there until she was 18 when she moved to New York City on her own.  In order to assure her professional success and personal growth, her father made the tough decision in making sure nothing was secure and easily given to her.  While studying to become an actor at The Lee Strasberg Theatre and Film Institute, Adria worked as a hostess and waitress at several New York restaurants in order to pay her bills and sustain her life.
Career Journey
Adria got to experience art, and the world of the entertainment industry since her childhood because of her father's profession.  This for sure has influenced her career to join the entertainment industry.  As per her acting career, she made her debut in 2012 in a short film named "Loss" where she had a minor role. Her next appearance was as 'Suzy Houchen' in an episode of TV series, "Unforgettable".  The same year in 2014, she acted in another TV series, "Person of Interest".
Adria then went on working hard and waiting for a major role.  Finally, in 2016, she got attention from the media after playing in "True Detective".
Furthermore, in 2017, she was in headlines for portraying 'Dorothy Gale' in the TV series, "Emerald City".  Some of her other notable works are "The Belko Experiment", and "Wedding in New York".
Adria also appeared as a minor character in the film Triple Frontier released in March 2019 and later a starring role in the Netflix movie, 6 Underground, released just last December 2019.
Facts and Trivia
She initially turned down the opportunity to audition for Emerald City because she did not believe she would be picked for the part.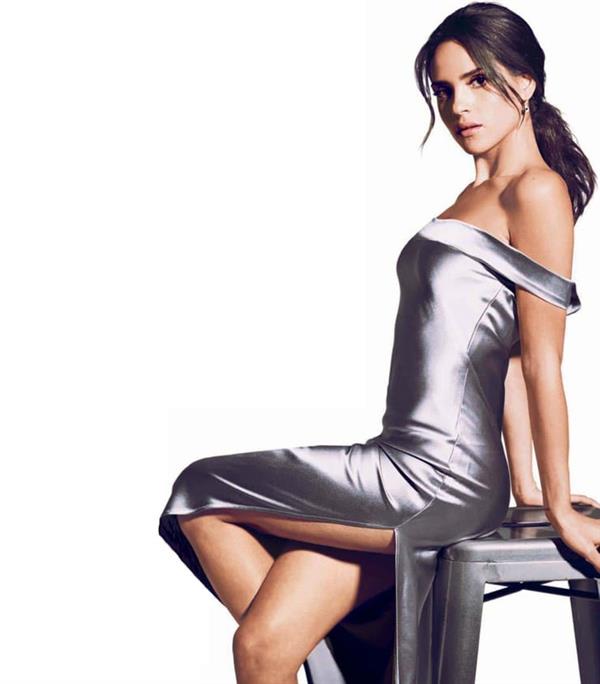 Body Measurements
Adria stands 5 feet, 7 inches and she rocks a 35-24-35 figure.
Adria Arjona Photos
Follow Adria on Instagram for the latest about her.
Also, do visit our Adria Arjona page for more of her pictures.