Desi Perkins deserves a spot here on our beloved website.  Yup, because aside from being famous on Instagram and YouTube, she is also absolutely hot.  Her exotic beauty is something one could look at for a long time.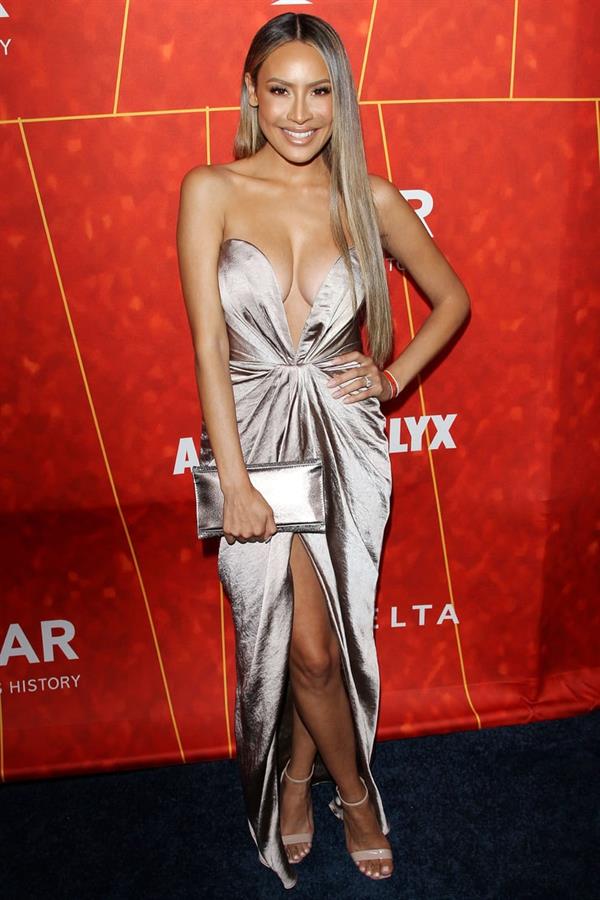 You can just smell her from that picture above.  Nope, not being a pervert here but she possesses an IT factor like that.  And we totally dig it.  We all do.  It's something that we always look for in a hottie!
Who is Desi Perkins?
Desi is an American lifestyle and beauty vlogging sensation.  She is a former freelance makeup artist who rose to fame with her makeup and beauty video tutorials that she posts regularly on YouTube.  Desi mostly focuses on posting videos about makeup and occasionally throws in videos about hair and fashion tips.  The video that catapulted her to fame is the much in demand, 'Eyebrow Tutorial'.  She also gets inspiration from celebrities such as JLo, Kylie Jenner, and Taylor Swift.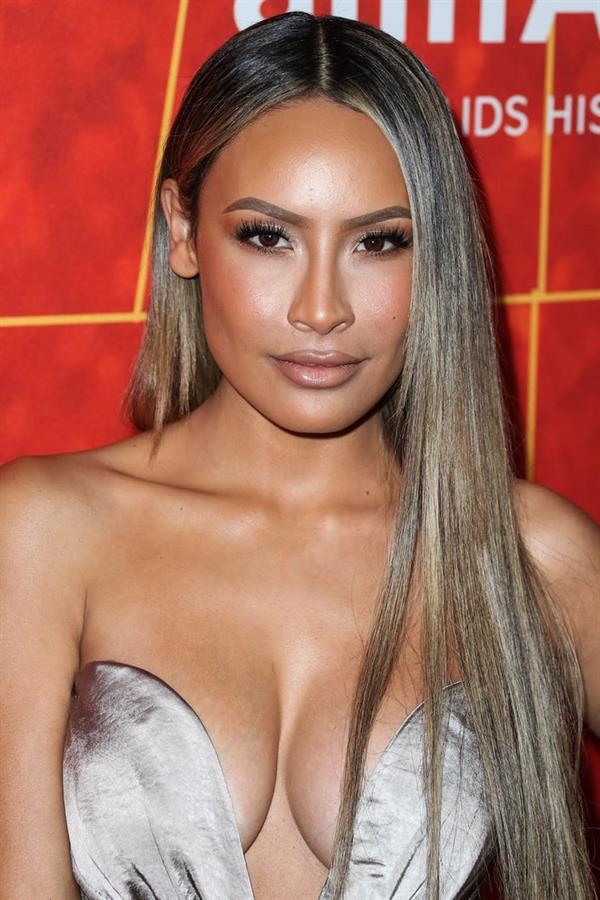 Her Early Life
Desi Perkins was born on March 3, 1987, in Los Angeles, California.  She is of Spanish and Mexican ethnicity and she was raised with three brothers.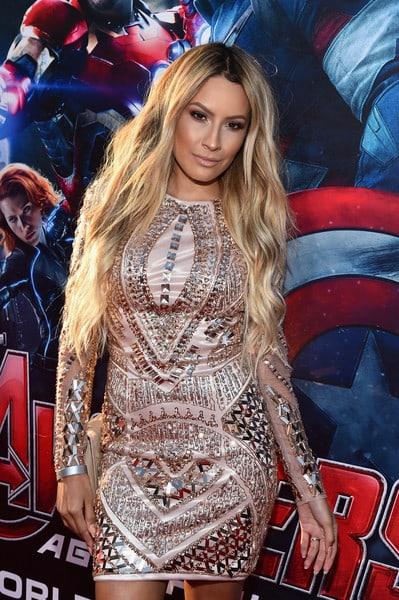 Career Start
Desi Perkins was always interested in fashion and makeup.  Being a freelance makeup artist for a major part of her career, the transition into a makeup and beauty guru came easy to her.  Initially, she used to post different looks on Instagram and finally gave in to her followers' request to start her own YouTube channel and the rest is history!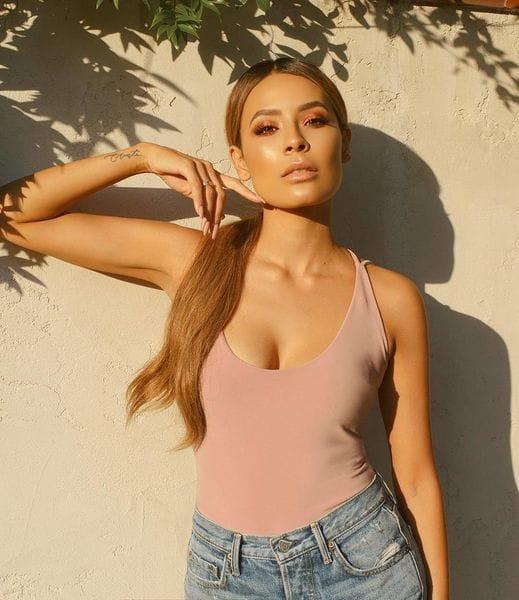 To reach a wider number of people, she started her own YouTube channel, regularly posting videos about makeup. She posted her first beauty tutorial titled, 'Soft Warm Sultry Eye Tutorial' in August 2013. It proved to a huge hit and attracted hordes of subscribers to her channel. Desi mainly posts tutorials of wedding makeup styles as well as party and casual makeup tips.  Her most popular videos are, 'Eyebrow Tutorial' and 'Husband Does My Makeup.'  Her husband, Steven Perkins, is a pillar of support; he shoots all of her videos, takes photographs and works wonders behind the camera.
"I started posting photos on Instagram every day of my makeup looks, or makeup looks I would do on clients, just to get more freelance work, and it turned into this whole other thing.  Social media turned into a job in itself."
Facts and Trivia
In 2012, she married her husband, Steven Perkins, who is a talented graphic designer.  Together, they make the perfect team in which Desi Perkins forms the creative side of the business while Steve makes up for the technical side, such as shooting the videos, editing them and bringing out the perfect results.
Her main motto in life is to 'create,' be it designs, videos, or even babies! She even has the word, 'create' tattooed on her arm.
Desi has been interested in drawing and in all forms of art from her childhood.  Now, she combines all her passions and gets to draw artistically on her face with the help of makeup!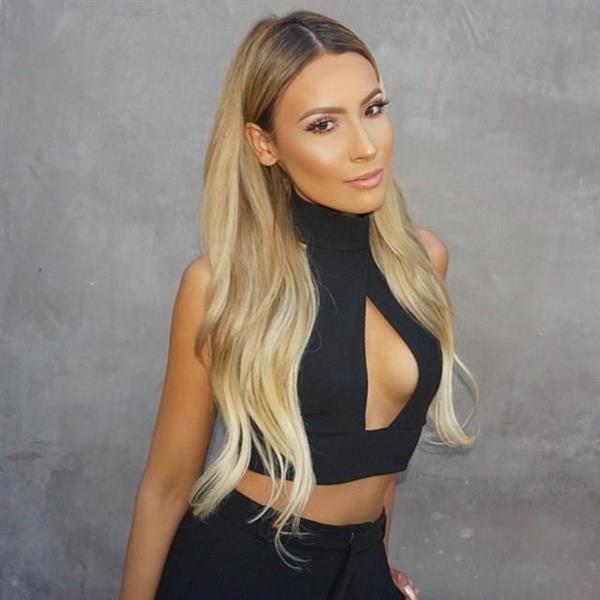 Her father is her main inspiration.
"I really admire my dad.  He has this gift of not stressing or worrying or basically doing any pointless action that is out of his control.  One day, I want to be like my dad and never doubt myself.  I'm working on it."
Her Body Measurements
Desi Perkins stands 5 feet, 6 inches and rocks a 34-25-35 figure.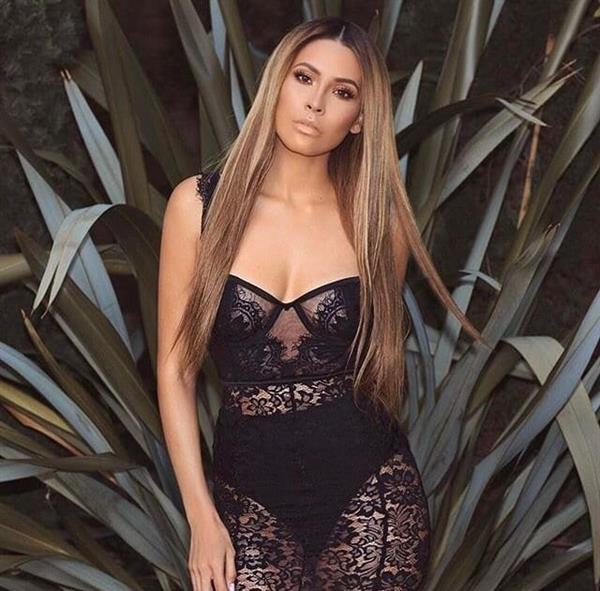 Desi Perkins Photos
Join her over 3.9 million followers on Instagram for her latest lifestyle posts.
Also, do check out our Desi Perkins page for more of her sizzling pictures.