You guys watched Baby Driver from 3 years ago?  Remember 'Darling' there?  The hot Latina who can't stop kissing and showing us (for those who saw it) how hot she is.  Yup, that one!  The one who looks like Adria Arjona.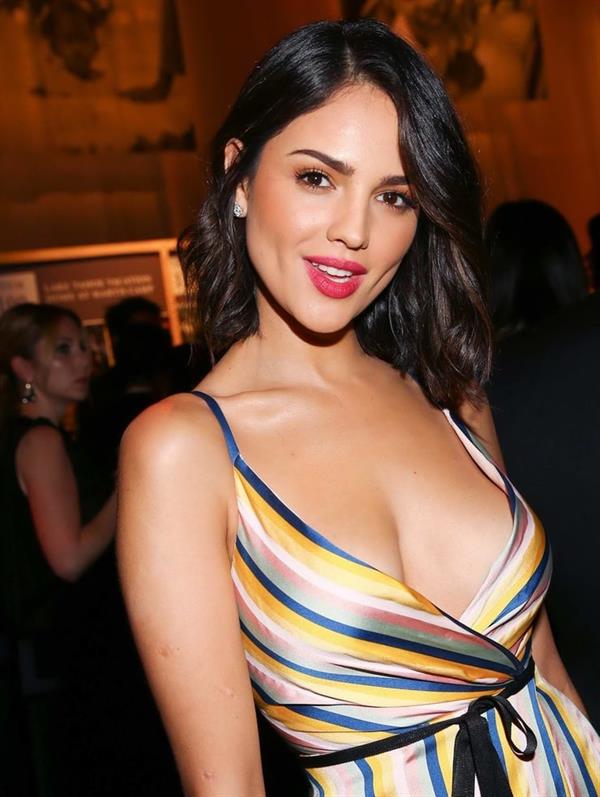 Oh, Eiza Gonzalez is a joy to look at.  She's so hot, it's kinda' hard to look away.  I mean, you just want to know the smell of her breath, how smooth her skin is, or how soft her hair is…
Who is Eiza Gonzalez?
Eliza is a Mexican model and actress who stars as Santanico Pandemonium on the show From Dusk till Dawn: The Series.  In 2017, she had a prominent role in the film Baby Driver.  Eiza is also a singer and has released her debut album, the chart-topping Contracorriente, in 2009.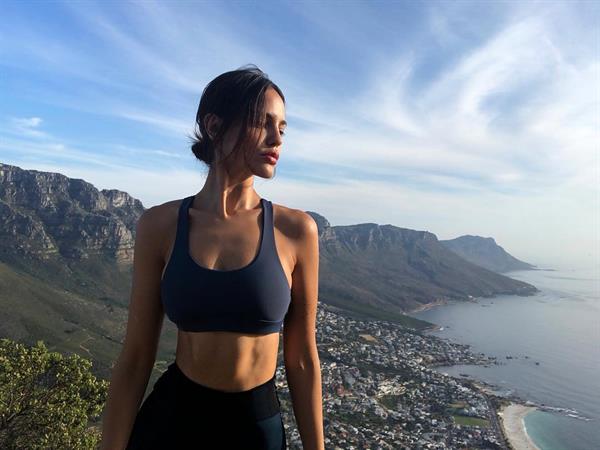 Her Early Life
Eiza Gonzalez was born on January 30, 1990, in Caborca, Mexico to Carlos González and Glenda Reyna.  Her mother is a former model.  She lost her father in a motorcycle accident when she was just 12.  Due to this trauma, she suffered from compulsive overeating and depression from 15 to 20 years of age.
"I lost my father very young, but not young enough to not be aware of what was going on.  My father and I had an amazing relationship.  We were very close.  I fell into a very dark place and I couldn't deal with the loss.  Started eating excessively and gained a lot of weight, and I was very sad.  I wasn't in a good place.  I wouldn't say I had an eating disorder, I would say I was going through depression."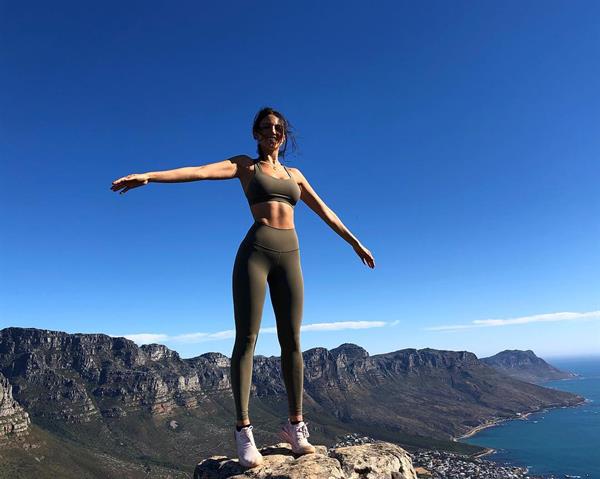 Eiza studied at the 'American School Foundation' and at the 'Edron Academy', both in Mexico City.  In 2003, Eiza joined Mexico City-based acting school 'M and M Studio', run by renowned actress Patricia Reyes Spíndola.  She attended the school till 2004.  Eiza was then allowed to take up a three years course at the renowned entertainment educational institution of Televisa, 'Centro de Educación Artística', in Mexico City, when she was 14.  It was there that she got noticed by producer-director Pedro Damián, leading to her discovery.
Career Start
Eiza's breakthrough came with an adaptation of Flinderella titled Lola: Érase Una Vez (2007).  She had to drop out of acting school in for the said show.  The show garnered huge popularity and it was shown in many other countries across Latin America and the US.  In spring 2008, she went to New York City with her mother to take up a three months acting course at the 'Lee Strasberg Theatre and Film Institute' and returned to Mexico City upon its completion.  That year, cosmetic brand, Avon (Mexico), selected her as the new face of 'Color Trend de Avon'.  EMI Televisa signed a deal with her in late 2008 that led her to release her debut album 'Contracorriente' on November 24, 2009, in Mexico/Latin America through EMI Televisa Music and on January 26, 2010, in the US through Capitol Latin.  The album climbed at #13 on the Mexico Top 100 Albums chart.  Meanwhile, she was cast in an episode of April 2009 in the episode Mujeres Asesinas: Tere, Desconfiada in April 2009.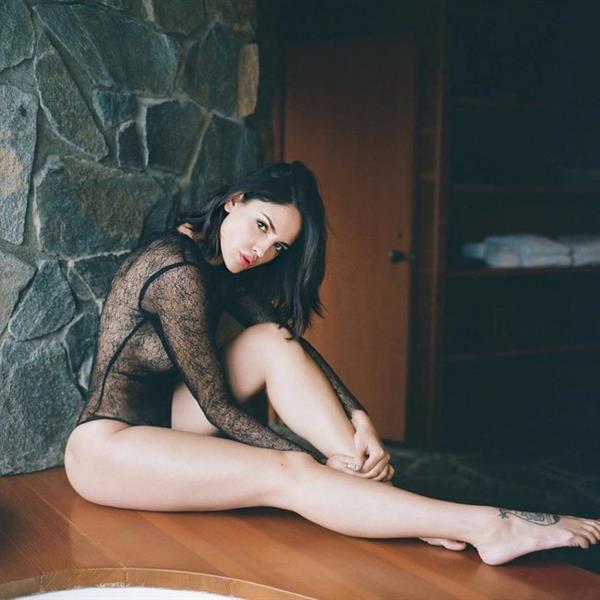 Eiza then landed up with dual roles in the musical tween telenovela Sueña Conmigo (2010), as the lead protagonist Clara and her alter-ego Roxy Pop.  The popularity of the series led the cast to perform concerts across Argentina between March and July 2011.  Her second album 'Te Acordarás de Mí' released digitally on June 5, 2012.  It debuted at # 66 on the México Top 100 Albums charts and peaked at #14 on the US Billboard Latin Pop Album chart.
Eiza made her debut on the big screen through the comedy-drama flick, Almost Thirty (2014).  She then went on to play Sheila "Jetta" Burns in the 2015 film Jem and the Holograms.  In 2014, she was cast in the American horror TV series From Dusk Till Dawn: The Series, playing the character of Santanico Pandemonium played by Salma Hayek in the original flick.
In February 2015, Neutrogena announced her as the newest ambassador of their skincare line.  She can be seen playing the role of Darling in the action film Baby Driver (2017), released in June 2017. 2018 saw her as a cast on 'Alita: Battle Angel' playing Nyssiana.
Facts and Trivia
She had a romantic relationship with Pepe Diaz from 2011 to 2013, then dated her From Dusk Till Dawn co-star D.J. Cotrona from 2014 to 2016. In 2018, she began dating actor Josh Duhamel.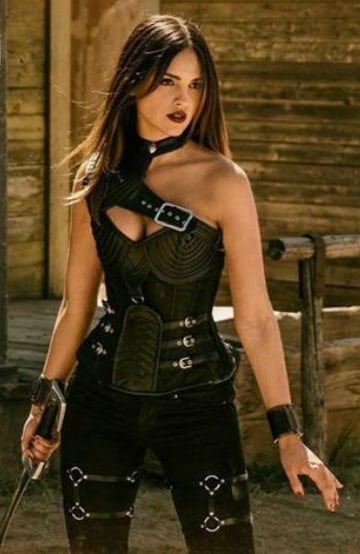 Eiza is fluent in Spanish, English, and Italian.
Was slated to be on the cover of May/June 2017 issue of the magazine Latina.  At the last minute, this issue would be scrapped entirely due to the magazine's financial struggles.
Her Body Measurements
Eiza stands 5 feet, 8 inches and rocks a 34-24-35 figure.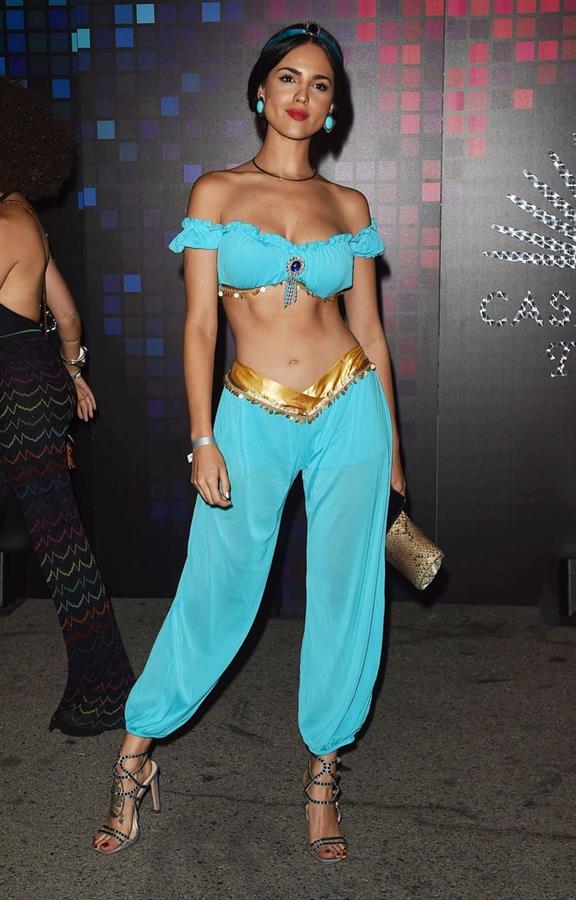 Eiza Gonzalez Photos
Join her over 5.4 million followers on Instagram for more of her personal posts.
Also, don't forget to visit our Eiza Gonzalez page for more of her alluring pictures.