Sophia Stallone is so incredibly hot that you'd have no problem staring at her all day.  So yeah, we're featuring her because of this quarantine.  Something to take your mind off the pandemic that's happening outside.  So just sit back, relax, and maybe fantasizing at little after this article.  You know, when we get to her gallery…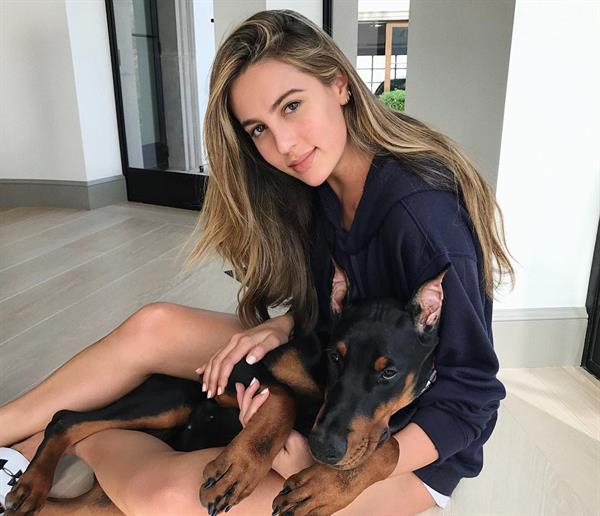 For now, let's get to know this daughter of Rocky Balboa a little more.  Ah, Sophia…  You are as hot as the 50 caliber machine gun muzzle your dad used in Rambo 5.
Who is Sophia Stallone?
Sophia is an American model, fashion entrepreneur, and the daughter of the Hollywood veteran Sylvester Stallone.  She was honored with, along with her two younger sisters, the title of Miss Golden Globe in 2017.  The eldest of Stallone sisters is already on her way to the glamour world.  Sophia's sultry beauty and stunning personality got her on the cover page of the fashion magazine Harper's Bazaar.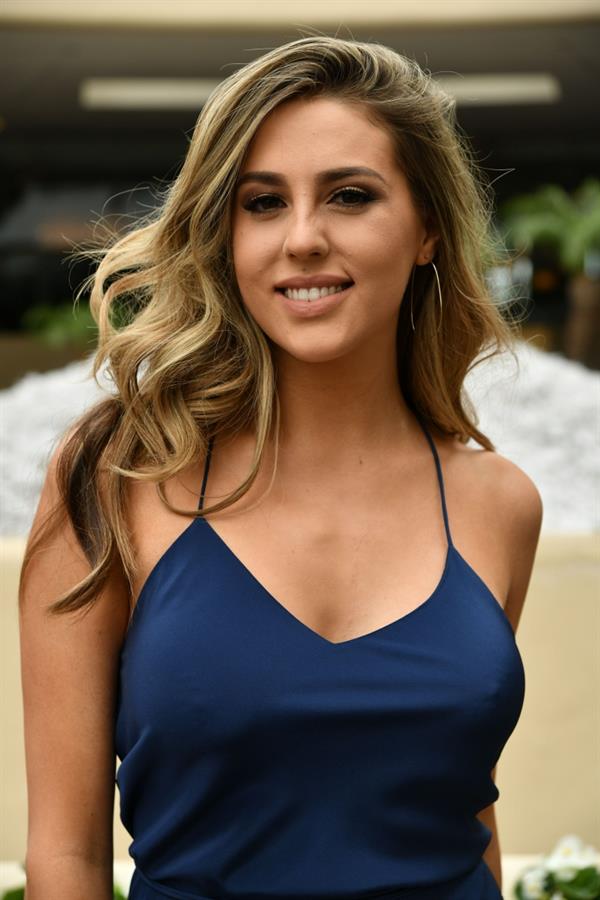 Her Early Life
Sophia Stallone was born on August 27, 1996, in Miami, Florida, USA.  Sophia's mother, Jennifer Flavin is Sylvester Stallone's third wife.  She is the older sister of Sistine and Scarlet Stallone; she also has brothers named Sage and Seargeoh.  Her older step-brother Sage tragically passed away in 2012 from a heart attack.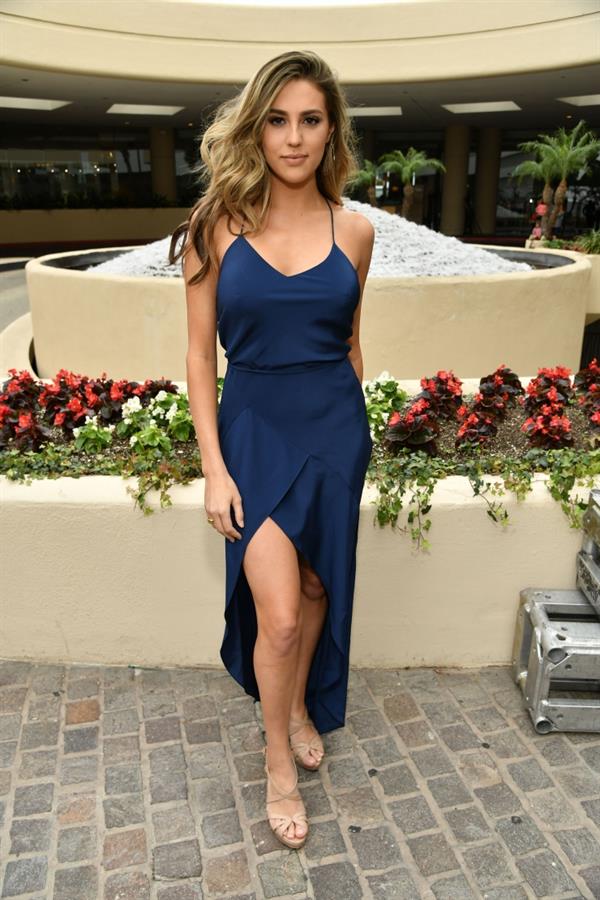 Sophia was diagnosed with a cardiac malformation when she was two and a half months old.  The newborn Sophia underwent an open heart surgery at the UCLA Medical Center.  Post the surgery, Sophia was kept on an extremely strict lifestyle, which included a healthy-balanced diet and zero physical activity.  It took her years to recover fully and now she is leading a normal life.  She again needed a heart operation when she was 16 years old.
Career Journey
Sophie made her television debut in 2010 on the talk show, 'Late Show with David Letterman.'  Besides that, she and her sisters have often made their presence in many media events.  After completing college, Sophia worked with many designers and photographers, which gave her an insight into the fashion industry.  Her mother, Jennifer Flavin Stallone who herself is an entrepreneur and a former supermodel, helped Sophia to make contacts with who's who of the industry.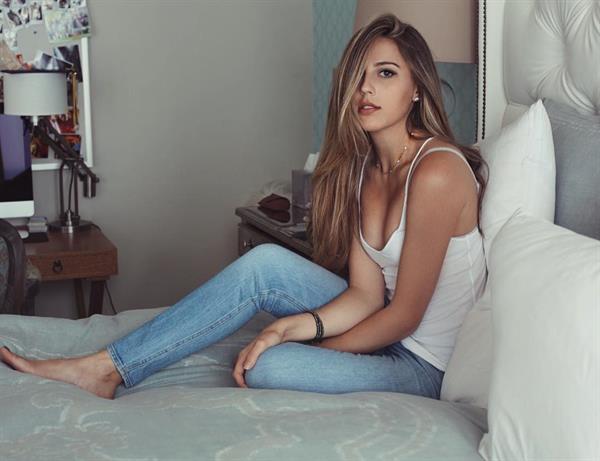 The year 2017 turned out to be her breakthrough one as she got a couple of opportunities that brought her into the limelight.  Sophia got featured on the cover page of the fashion journal, Harper's Bazaar.  She also became a part as a guest judge on the fashion reality, 'Project Runway-Client on the Go.'
Facts and Trivia
Sophia shares a very special bond with her dad.  Sylvester, who used to mumble a lot while delivering dialogues, gave numerous speech lessons to his daughters.  He regularly discussed poetry with them and made them recite again and again.  Sylvester coached them on physical fitness too.  For Sophia, he took extra care to keep her away from heavy workouts.
Sophia holds a degree with a major in Communications and a minor in Entrepreneurship and Film from the University of Southern California.  She initially opted for Art History major but later switched to Communications. She was also the sorority girt at the University.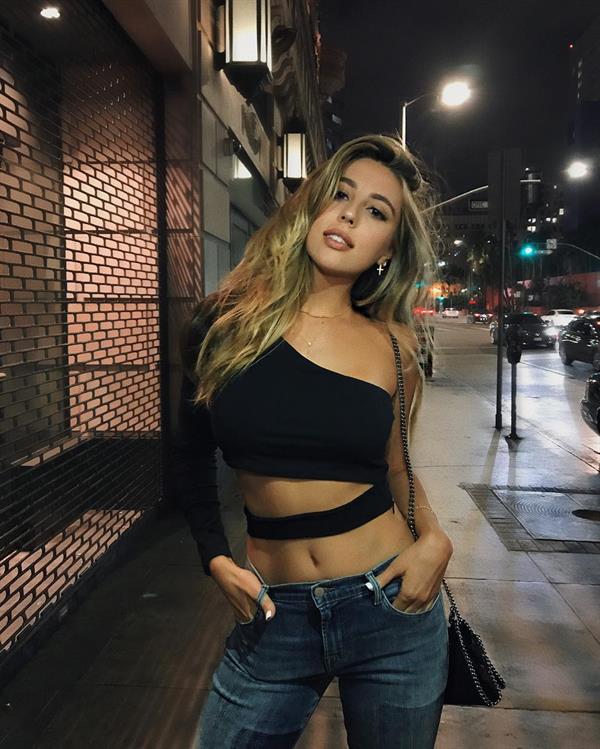 Sophia is currently dating footballer Connor Spears who she met at the University of California.
Her Body Measurements
Sophia stands 5 feet, 7 inches and rocks a 35-24-34 (34B bra size) figure.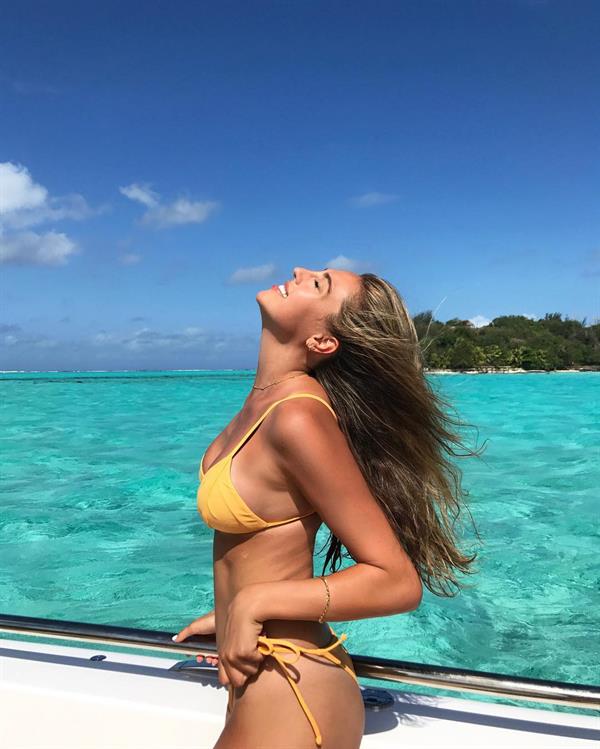 Sophia Stallone Photos
Join her over 1.3 million followers on Instagram for the latest about her.
Also, do visit our Sophia Stallone page for more of her uber hot pictures.