Oh, sinful…  Just what we need, huh?  Really.  Times like these, what we need is some classic hottie like Nicole Marie Lenz. Oh man, the heat this woman's single photo can bring.  It's like you're sitting next to a fireplace.  Man, if she doesn't turn you on, you must get yourself checked.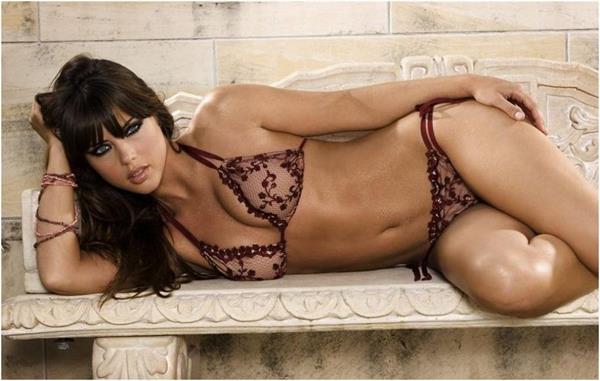 Oh, just look at her…  Every inch of her just screams hotness.  She's so sexy you'd fantasize about having Doc Brown's DeLorean and…  Oh, you know.
Who is Nicole Marie Lenz?
Nicole is an American actress and fashion model who first became known in the industry by appearing in Playboy as Miss March 2000.  Shortly after, she was featured in the November issue of W Magazine which was photographed by Mario Sorrenti.  That same year (2000), Nicole was signed with Elite modeling agency before appearing on the cover of GQ as well as men's magazines Italian Max and Stuff where she was ranked number 94 of the 100 Sexiest Women Of 2007.
Her Early Life
Nicole was born on January 24, 1980, in Ohio and was raised in a small town outside Cleveland called North Royalton.  She is of Italian, Swedish, German, and Dutch ancestry.  Nicole attended North Royalton High School and graduated in 1998.  Nicole was a cheerleader and a gymnast throughout high school.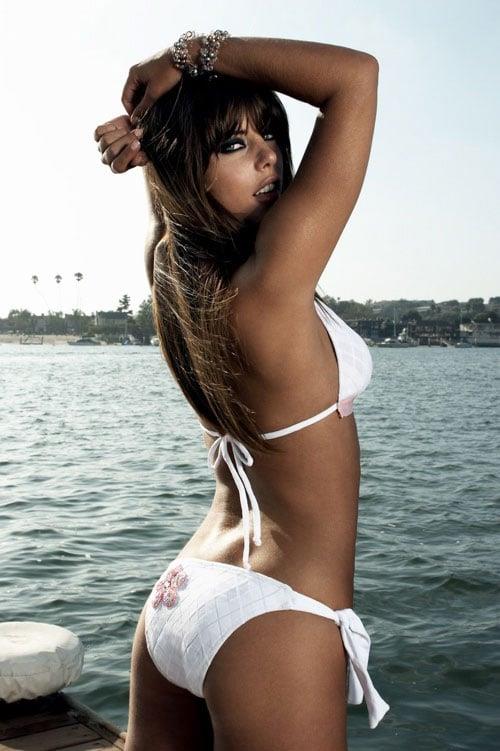 After high school, Nicole moved to Los Angeles and attended the New York Film Academy on a scholarship that she received from Famous film Producer/Director and board member of the academy, Brett Ratner.  She has also enrolled in UCLA to study screenplay writing but it is unknown if she has graduated or is still attending.
Career Journey
Lenz grew up in northeast Ohio and started modeling for Ford Models in her teens.  She gained major public recognition in 2000, appearing in the Millennium issue of Playboy Magazine as Miss March 2000, after winning 3rd place in a worldwide contest where over 15,000 women were entered.  Nicole was also featured in the November issue of W photographed by Mario Sorrenti. She signed with the Elite Modeling Agency in 2000.  Nicole has modeled for Lee Jeans, Paul Mitchell, Airwalk, and Trucco.  But prior to her Playboy stints, Nicole did ad campaigns for Skyy Vodka in 2005 and Bacardi Champaigne in 2006.  In addition, she's a spokesperson for the Fredericks of Hollywood lingerie line.  Among the magazines Nicole has graced the covers of are "GQ," "Glamour," "Vogue," "Stuff," and "Marie Claire."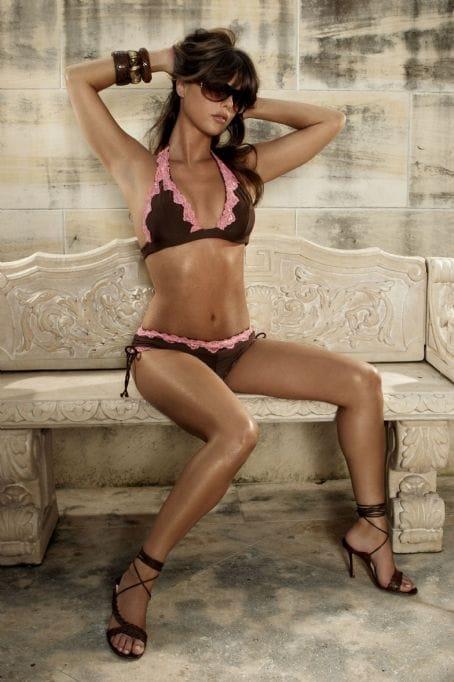 In August 2003, Lenz made her silver screen debut in Confidence appearing alongside Dustin Hoffman.  Since then, Lenz has appeared in several independent and feature films, including Seeing Other People, Toxic, Kush, and most recently Fanboys. She also appeared in an episode of CSI: NY, "Playing with Matches" in 2008.  Moreover, Lenz has appeared in music videos for such artists as Elton John, Paul McCartney, Chevelle, Robbie Williams, and Duran Duran.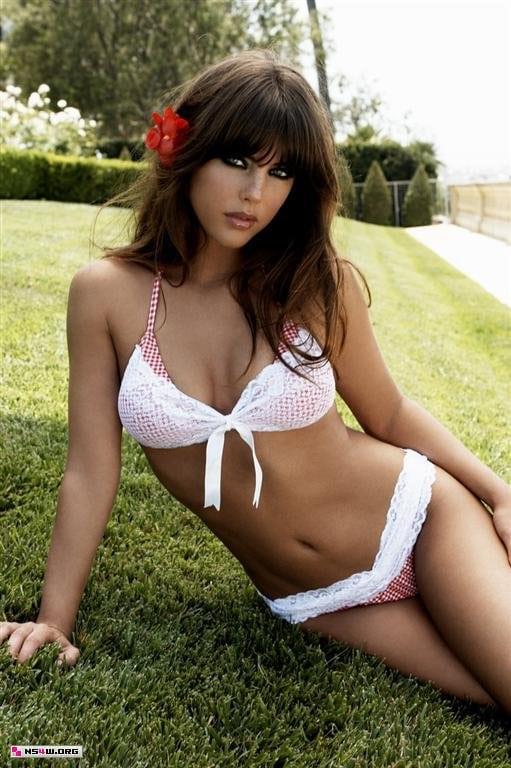 She subsequently signed a modeling contract with Elite modeling agency, before appearing on the cover of Men's magazines including French Playboy and Italian Max magazine.  She was also ranked number 94 of the 100 Sexiest Women in the US by Stuff and Maxim Magazine, in 2007.
Facts and Trivia
Nicole previously shared a Los Angeles home with hotel heiress Paris Hilton.  In 2004, reports of a videotape emerged (although it has not been publicly released) which allegedly featured Paris Hilton having sex with Nicole Lenz.  The video was reportedly filmed on Hilton's 22nd birthday on February 15, 2003.  Early 2006, when the so-called tape was leaked Paris Hilton told the media that the tape is a hoax.  The couple that reportedly was Paris and Nicole were imposters.
In June 2004, Nicole was assaulted in a Los Angeles nightclub by Bijou Phillips.  The fight was broken up by Matthew Perry who later testified on Nicole's behalf.  Phillips pleaded no contest to the criminal charges and Nicole filed a civil suit.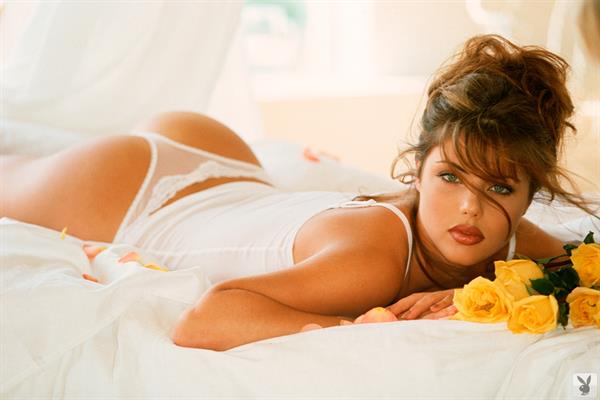 Nicole has one daughter named Leia Elizabeth who was born in 2009. After her daughter's birth, Lenz gave up acting and modeling and began working professionally as a Health advocate.  She started her own company in healthcare, in 2014.  It was one of the first companies to offer yoga covered by health insurance.
Her great grandfather was responsible for the architecture of the Terminal Tower, a landmark skyscraper located on Public Square in downtown Cleveland, Ohio.
Her Body Measurements
Nicole Stands 5 feet, 5 inches and rocks a 32B-24-32 figure.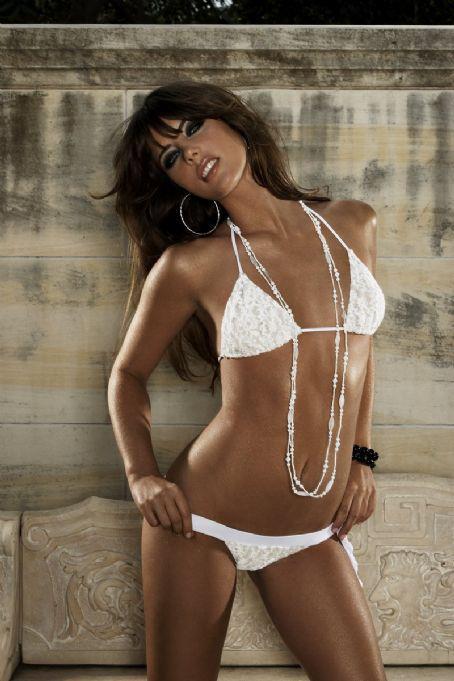 Nicole Marie Lenz Photos
For more of her sinful goodness, do check out our Nicole Marie Lenz page.
And we also have a good amount of Nicole Marie Lenz nudes here…
we recommend safe hd porno site.