She deserves a spot here.  Not because we look up to her dad but because she's got hotness that could equal the best of the babes here. That beautiful face plus that smokin' body.  Oh, not to mention her musical talent (which she got from non-other than her dad, of course) and rockin' attitude…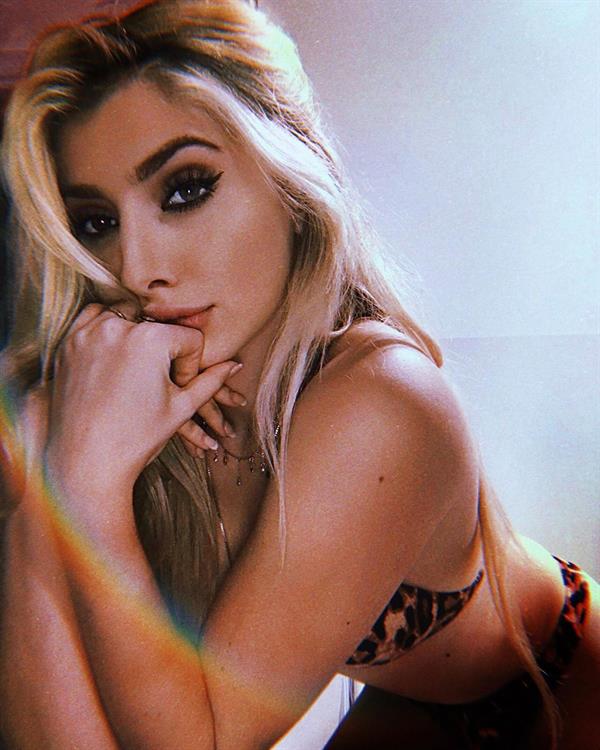 Electra Mustaine here, ladies and gents, is a babe you should all watch out for.  I'm pretty sure that in a couple of years, she'll be a bright star in the entertainment industry.
Who is Electra Mustaine?
Electra is an American recording artist, songwriter, actress, and model.  She is the daughter of Megadeth's guitarist and lead singer, Dave Mustaine.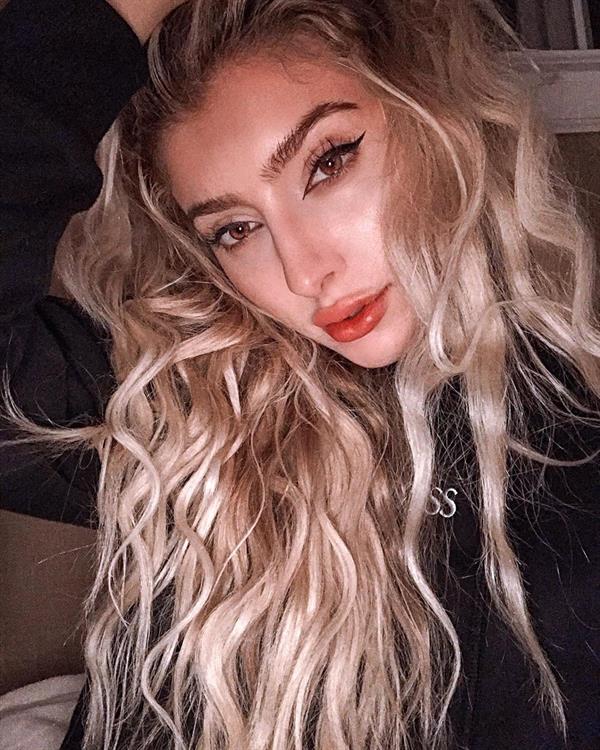 Her Early Life
Electra Nicole Mustaine was born on January 28, 1998, in Scottsdale, Arizona and was raised in Fallbrook, California (but currently resides in Nashville, Tennessee).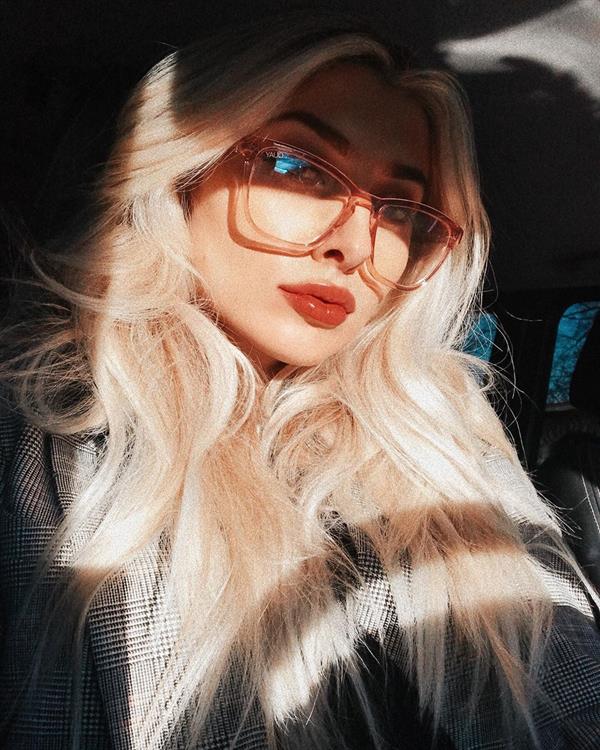 Electra's brother Justis was born in 1992 and she's 6 years older than him.
Career Journey
Electra moved to Fallbrook, California at age 5 and began pursuing a career in musical theater at age 7.   She began to practice singing in an attempt at one day becoming a more prominent figure in the world musical theater & acting.  She first showed off her singing chops performing for a charity event called Operation Ward 57, which is a non-profit organization that helps wounded veterans and their families.
Electra was co-host of Animal Planet's TV show, Faithful Friends "Itty Bitty Buddy" segment with WWE wrestler Bill Goldberg's wife, Wanda. Electra would continue to frequent Los Angeles for auditions and acting classes.  As Electra Mustaine built her voice, her love for music began to flourish above all else.
"I had my first recital at the local theater in my hometown Mission Theater and I remember my dad had just gotten off the tour, and my mom was sitting next to him in the seats.  Well, he slept through the whole show until I came on.  I started singing and I actually woke him up.  He said to my mom, 'Who is that?'  And my mom said, 'That's your daughter.'"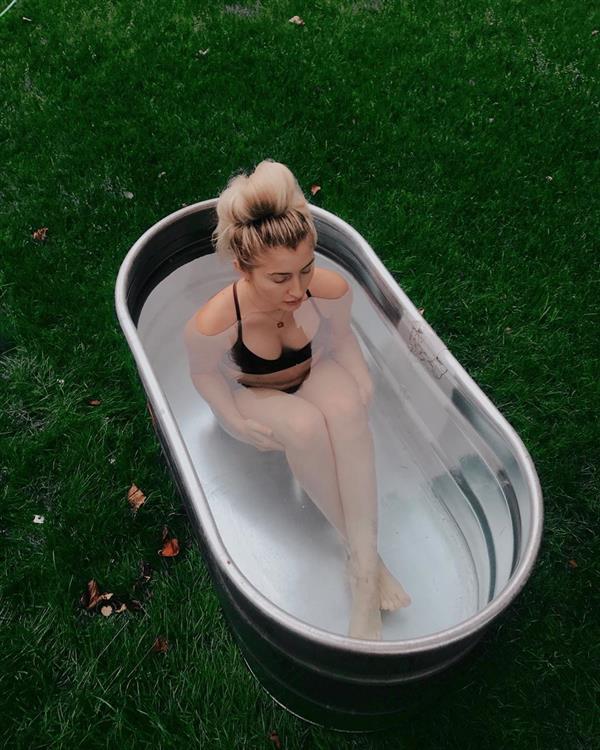 That's when her family began to support her pursuit of a musical career.
Electra then began performing at fairgrounds and small gigs & venues around San Diego County and even in Chicago.  In 2013, she performed a cover of her father's band's song, "A Tout Le Monde" by Megadeth on Seattle's KING-TV and having a benefit concert for the Ward 57 Wounded Warrior Project to raise funds for wounded veterans and their families.  In 2014, Mustaine appeared as a guest vocalist on Michael Sweet's, the lead vocalist of Stryper, solo album, I'm Not Your Suicide, during the bonus track version of the song "Heart of Gold".  Electra moved to Nashville, TN when she was 16 where she would learn how to write her own songs
In 2016, Electra released her cover of "I Thought I Knew It All[permanent dead link]", a Megadeth song from the album Youthanasia, and her first original composition, "Life Is Good" written by Electra Mustaine, Nathan Chapman, and Blair Daly.  She also performed at the 2016 CMA Music Festival.
Facts and Trivia
Electra is a horse, car, and gun enthusiast.
She has said that Dolly Parton is her music role model.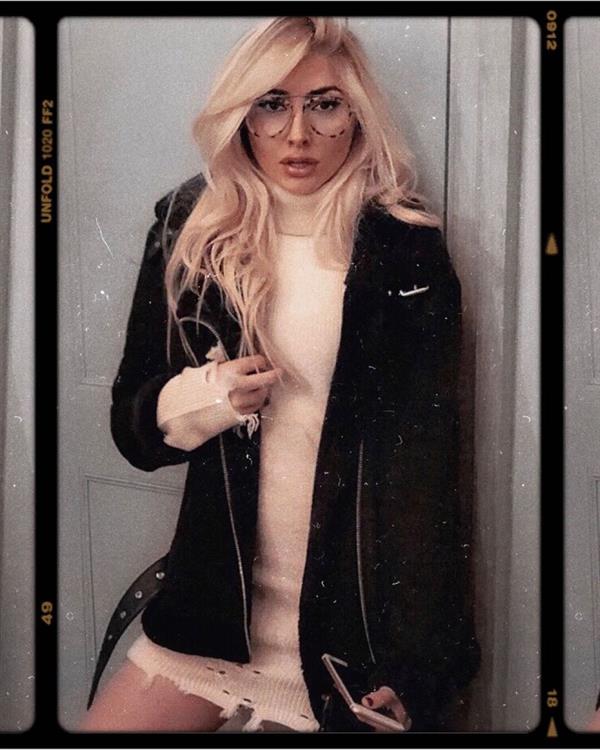 Electra hosts an annual songwriter retreat called Mustaine Writers Retreat overseas, the first being in Scotland where songwriters performed at Glasgow's famous, King Tut's Wah Wah Hut.  Here, songwriters from all over the world can come together and write new songs for their projects.  Electra hopes this retreat will broaden the perspectives and cultural influences of the songwriters and artists that attend, as well as strengthening relationships between songwriters in the musical community, despite national borders & language barriers.
Her Body Measurements
Electra stands 5 feet, 5 inches and rocks a 31-23-33 figure.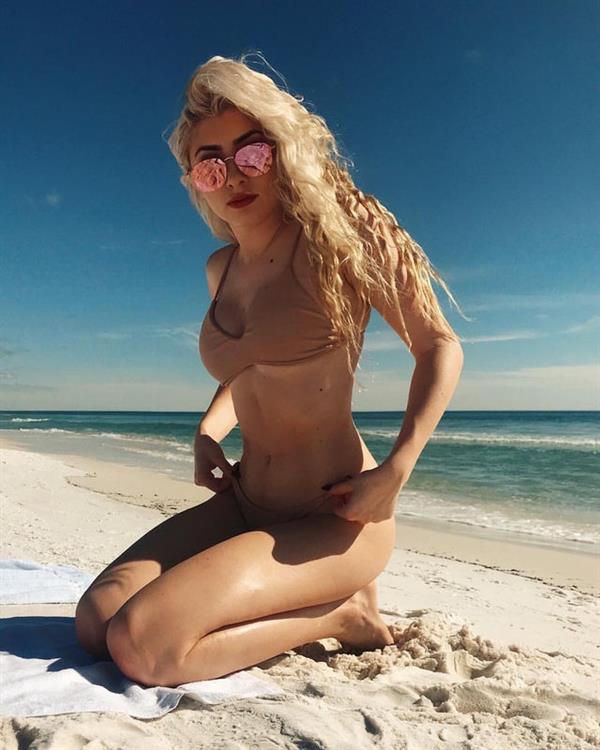 Electra Mustaine Photos
Follow Electra on Instagram for the latest about her.
Also, do check out our Electra Mustaine page for more of her.