Now, this babe is worthy of your wall.  Blow up one of her pictures and hang or paste it where you can always see her.  Come on! Do it! I'm telling you…  Your life will be much better as Karina Elle here will inspire you to be fit.  She will also keep you feeling warm during those cold lonely nights.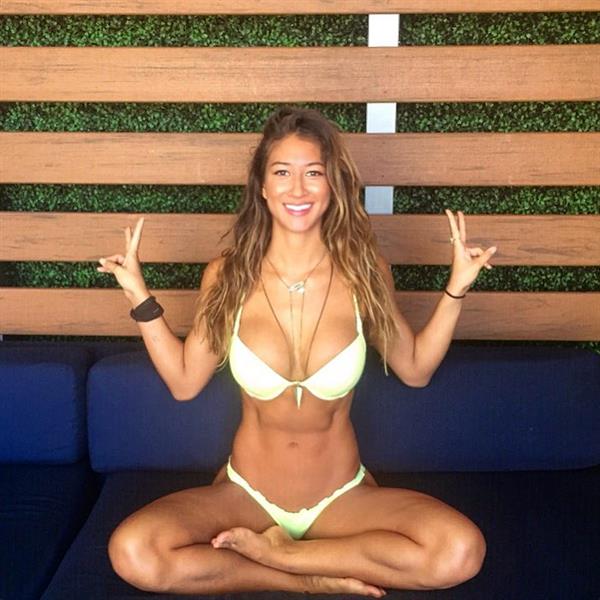 Look at that physique.  She truly deserves your 100% attention.  Now, just wait until we get to her gallery…
Who is Karina Elle?
Karina is an American Instagram fitness model, gym instructor, and former cross-country runner.  She was the World Fitness Federation Pro Bikini World Champion who was named of the most In-Demand Fitness Model of 2014 by Racked Magazine.  She has also appeared in Self, Glamour, and Shape.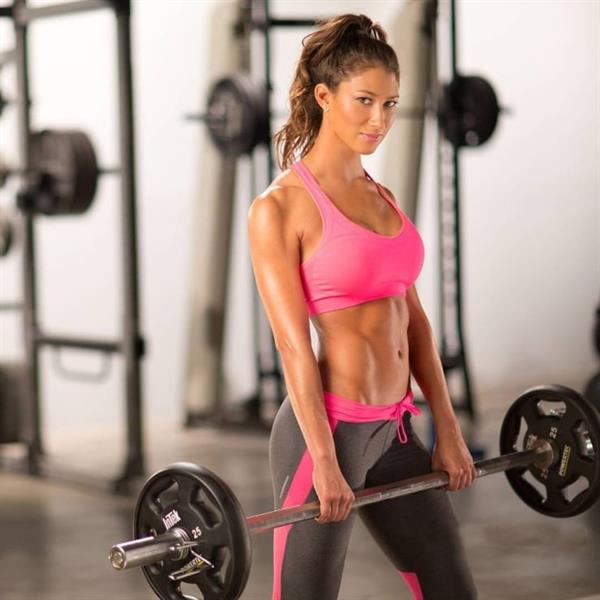 Her Early Life
Karina Elle Lisenbee was born in Lake Mary, Florida, on November 2, 1991, to parents of Vietnamese and French descent.  She has a sister named Courtney and her older brother first inspired her to get involved in athletics.  In high school, she competed in track and cross country and was also a cheerleader.  She later attended the University of Florida and worked as a group fitness instructor.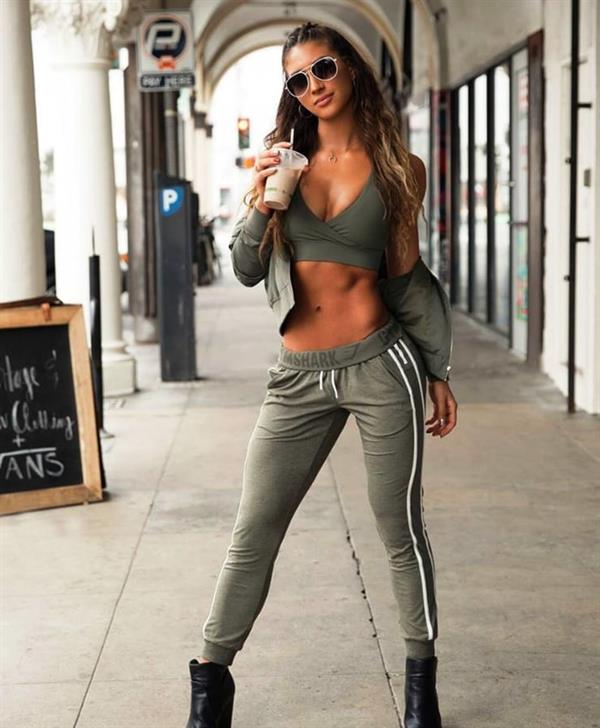 Career Journey
Karina Elle's fitness journey started at 14 in school where she was a successful cheerleader and cross-country runner.  She initially got into athletics to keep up with her elder brother who was into fitness.  During her high school years, she was considered one of the best cross-country runners and cheerleaders in Florida.  At the age of 16, Karina here was spotted by a photographer in a mall, after which she started modeling.  After graduating from high school, she started working as a fitness instructor, which was a turning point in her life.  The job inspired her so much that she decided to pursue fitness as a full-time career.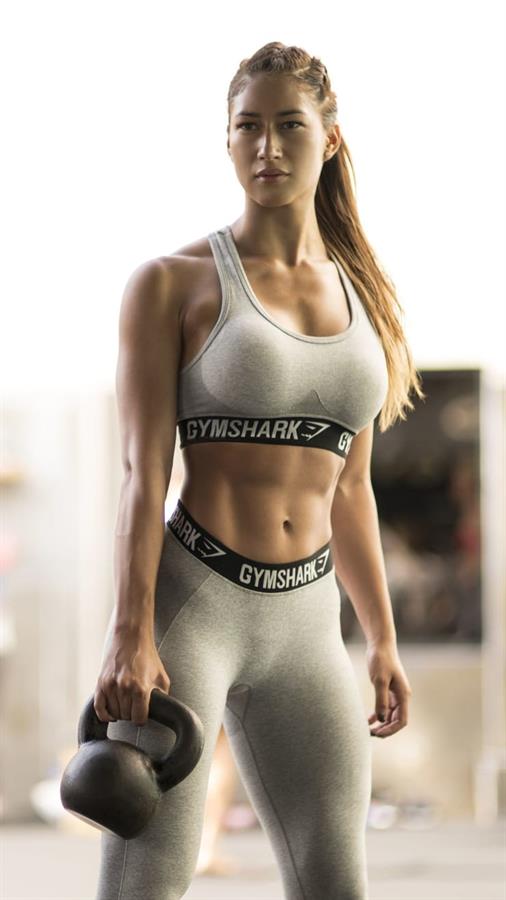 Soon after that, she launched her Instagram account where she started posting her intense gym workouts.  Her first fitness milestone came in 2014 when she participated in the 'World Fitness Federation Pro Bikini Championship'.  She won first place in the bikini round and then claimed the overall title.  The famous fitness model has also graced the pages of magazines like 'Racked', 'Hers', 'Self' and 'Shape'.  Additionally, not only does she have brand endorsement deals with major brands like 'Gymshark' and 'Nike', but she also has her own line of merchandise called 'Gym Bae'.
Facts and Trivia
Karina was dating celebrity bodybuilder Calum Von Moger in 2018.  They used to constantly post images and fun workout videos together.  However, her last Insta photo featuring Calum was posted on June 18, 2018.  Similarly, Calum's last Instagram post with Karina was published on August 28, 2018.  Since then, neither of them has made any public statements regarding the status of their relationship.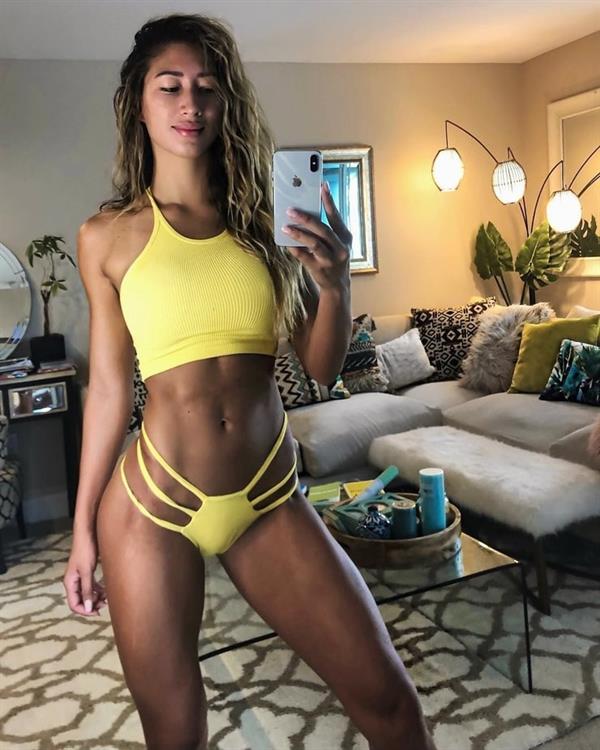 Her Body Measurements
Karina stands 5 feet, 11 inches and rocks a 32-23-33 figure.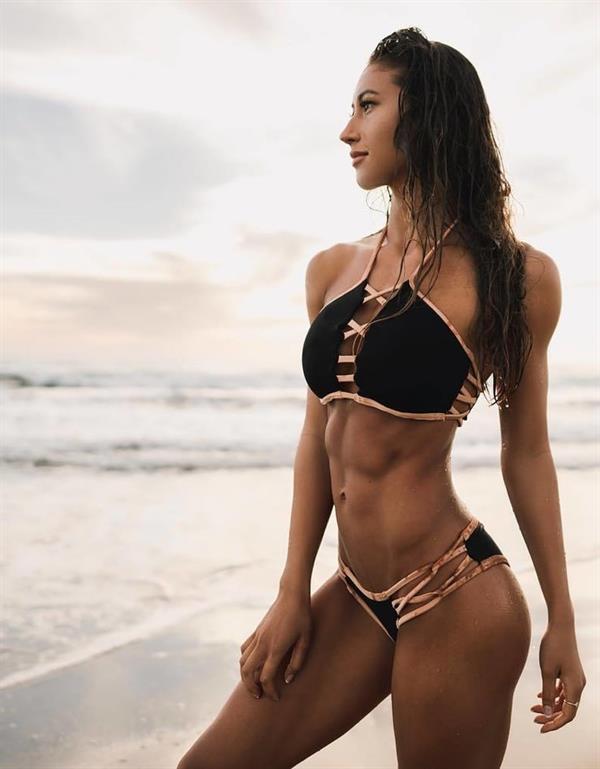 Karina Elle Photos
Join her over 1.6 million followers on Instagram for her newest wowing posts and workout tips.
Also, don't forget to check out our Karina Elle page for a good amount of her pictures.