Oh, our Timeless babe is what you'd want to always see inside your room or every time you are stressed.  Yup, because she possesses a beauty that can soothe a tired soul.  You see, even at 46, Louise Redknapp is still a prime hottie.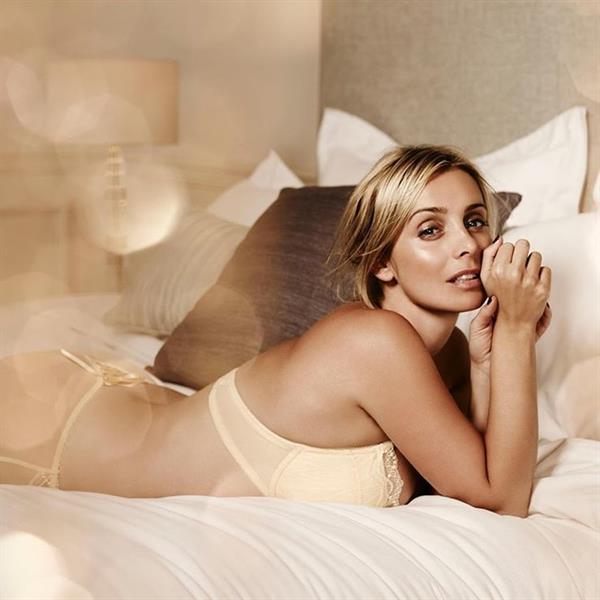 Just ogle at that classy beauty…  If I were to date someone from this age bracket, it would totally be her as she is still sizzling.  Oh, I don't know about you, but she is THAT.
Who is Louise Redknapp?
Louise is an English singer and television presenter who is most famous for being a member of the girl group Eternal and subsequently as a solo singer.  She was a judge on the U.K. show So You Think You Can Dance.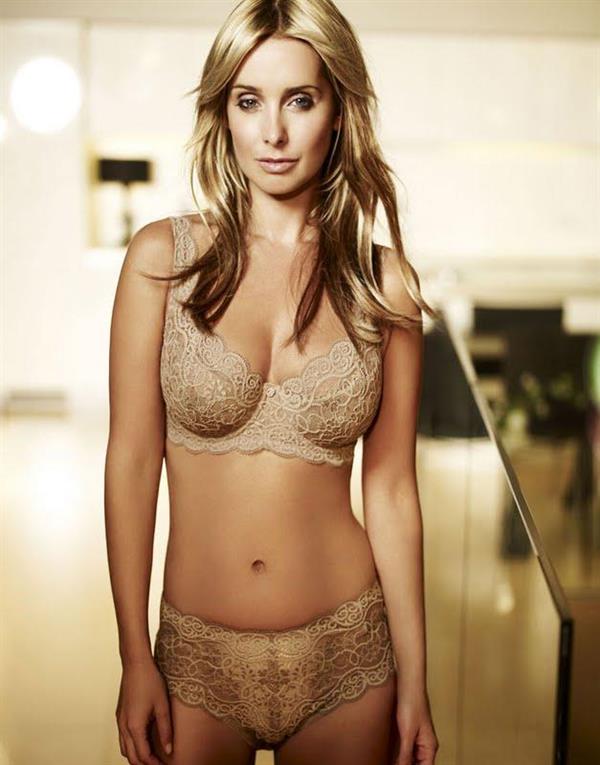 Louise is also known as the wife of English footballer Jamie Redknapp.  In July 2004, she was named Sexiest Woman of the Decade.
Her Early Life
Louise Elizabeth Redknapp was born Louise Nurding on November 4, 1974, in South London.  Her father was a builder and her mother worked at Gatwick airport.  She attended the Italia Conti Academy of Theatre Arts in London when she was eleven, where she met future bandmate Kéllé Bryan.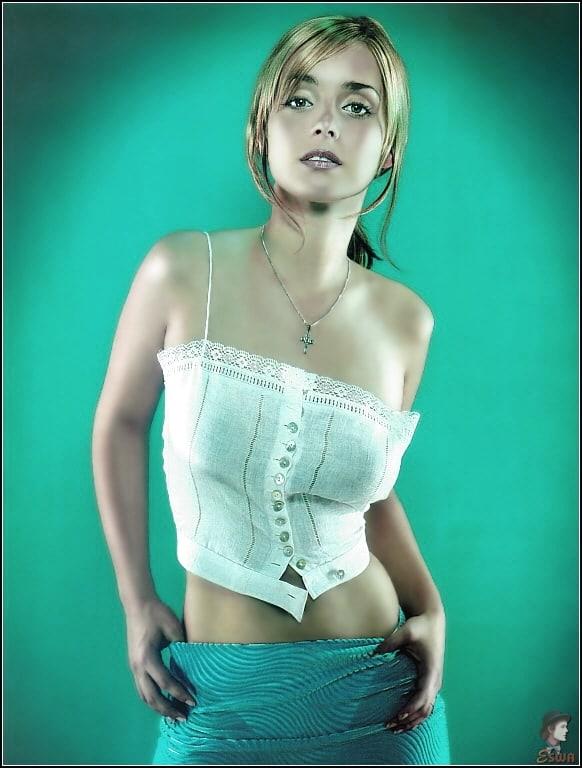 Music Career
Louise began her music career very early while studying at the Italia Conti Stage School.  While out clubbing at the age of 16 Nurding met music producer Denis Ingoldsby who was forming an all-girl group.  She subsequently introduced Denis to her friend Kéllé Bryan.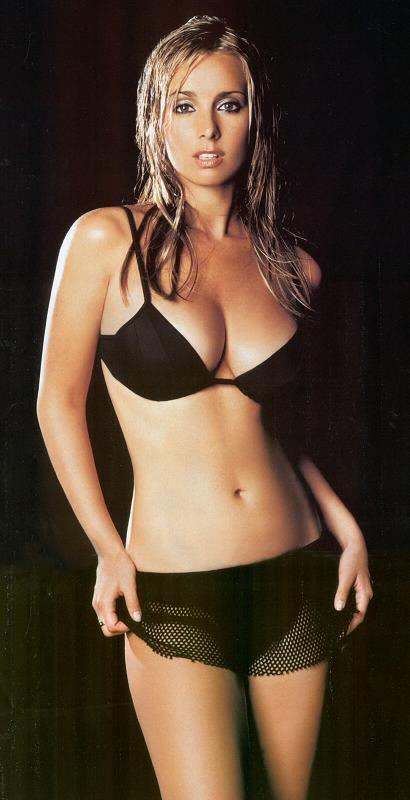 In 1995, Louise went solo and, career-wise was known simply as Louise and sold more than four million records, including a Top 5 single Pandora's Kiss in 2003.  Subsequently, Louise added another string to her bow and gained presenting credits, for example, on The Clothes Show, Farmer Wants a Wife, and Something for the Weekend.
Outside Music (Career Timeline)
In 2004 she was named FHM's sexiest woman of the decade.
In December 2003, she appeared alongside fellow celebrities Linda Barker and James Hewitt on the Joe Lebaro TV special, Magician Impossible.  During the show, she took part in an illusion called Clearly Impossible, in which she was sawed in half by Lebaro in the same clear-sided box that David Copperfield used regularly to saw his ex-wife Claudia Schiffer in half during his 1990s stage shows.
In autumn 2007 Redknapp was unveiled as the new face of Triumph lingerie for 2007, 2008, and 2009.  In November 2008 The Redknapp Family were also unveiled as the Nintendo Wii Family for their Christmas 2008 Advertising Campaign followed by The Louise Redknapp Nintendo Wii Fit Campaign in March 2009.  In 2010 Louise and husband Jamie also fronted a new Campaign by Thomas Cook promoting their Holidays on TV and throughout the media.
In 2009 Louise filmed a follow-up Documentary 'The Truth about Super Skinny Pregnancies' displaying the pressures on women to stay in shape during and after their pregnancies.  She has other presenting projects planned for 2009.
In September 2009 Redknapp presented The Farmer Wants a Wife for Five, a relaunch of a series that originally appeared on ITV in 2001.  In 2009 Louise was also announced as the face of online fashion retailer Fashion Union.
In January 2010 Redknapp took over from Amanda Hamilton as the full-time presenter of the BBC Sunday morning program Something for the Weekend.  She is also a judge on the UK version of So You Think You Can Dance, broadcast on BBC1.
In 2010 she became a judge on the BBC talent show So You Think You Can Dance.  The following year she was a judge on series 2 of So You Think You Can Dance.
In 2017, she was cast as Sally Bowles in Cabaret, appearing alongside Will Young.
In September 2017, Louise Redknapp revealed that her solo December show sold out in 10 minutes and that she would be touring the UK in January 2018.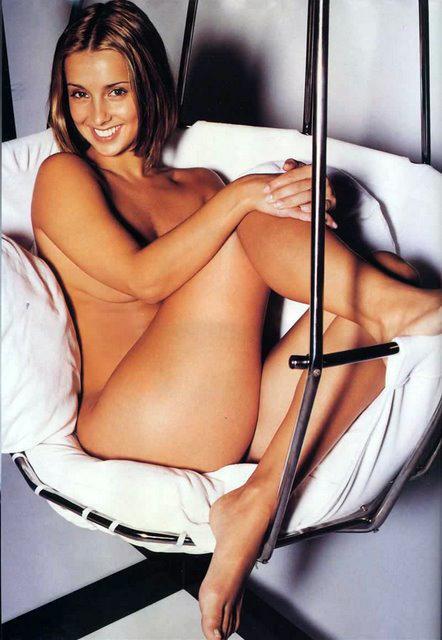 Philanthropy and Advocacy
In 2003 Louise's single 'Pandora's Kiss' / 'Don't Give Up', was released to raise money for Breast Cancer Care's 'Tickled Pink' campaign.
Louise has also participated in a celebrity edition of The Apprentice in order to raise money for charity.  The Apprentice is part of the BBC's annual charity initiative and aired on March 12 and March 14, 2008. Over £400,000 was raised.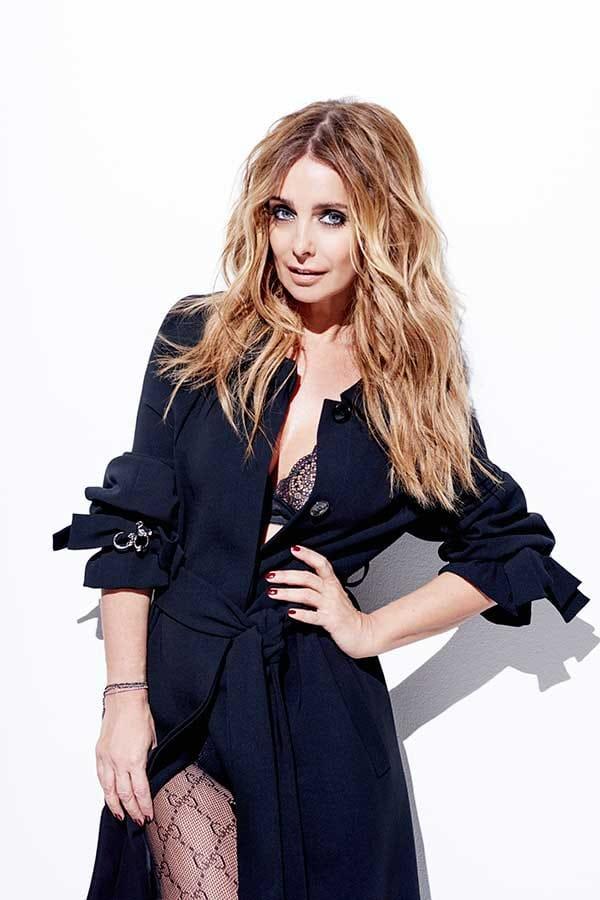 In November 2009, Louise organized a charity sale of celebrity designer clothes at the London department store Selfridges for charity Mothers4Children.
Facts and Trivia
Since she was 17, Louise Redknapp has been a vegetarian.  She married now-retired Liverpool football player Jamie Redknapp on 29 June 1998 but split in 2017 after almost 20 years of marriage.
After a diagnosis of back pain from endometriosis, through treatment by laser surgery, on July 27, 2004, Redknapp gave birth to a boy named Charley William Redknapp at the Portland Hospital.  The boy's name was in honor of Louise's grandfather, who died on the day she found out that she was pregnant with Charley.  She gave birth to her second son Beau Henry Redknapp also at the Portland Hospital on November 10, 2008.
In August 2016, the BBC revealed that Louise Redknapp was to be one of the celebrities on the next series of Strictly Come Dancing, in which she was partnered with Kevin Clifton.  Louise and Kevin reached the Strictly final and ended runners-up alongside Danny Mac and Otile Mabuse; just bean by Ore Oduba and Joanne Clifton.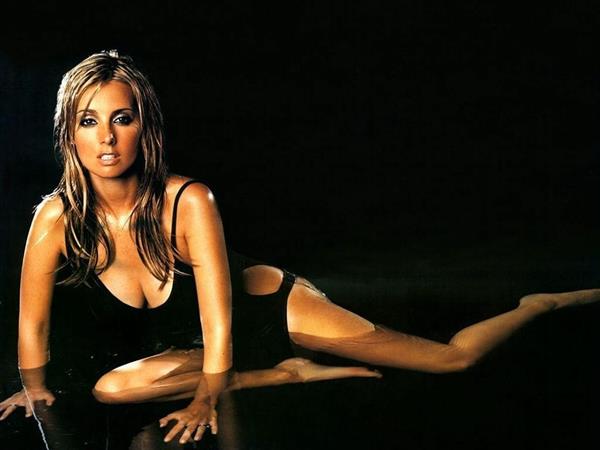 In January 2019, pulled out of the Dolly Parton musical 9 to 5 after falling and fracturing her wrist and also having stitches in her chin.
Her Body Measurements
Louse stands 5 feet, 4 inches and possesses a 36-24-35 (34C bra size) figure.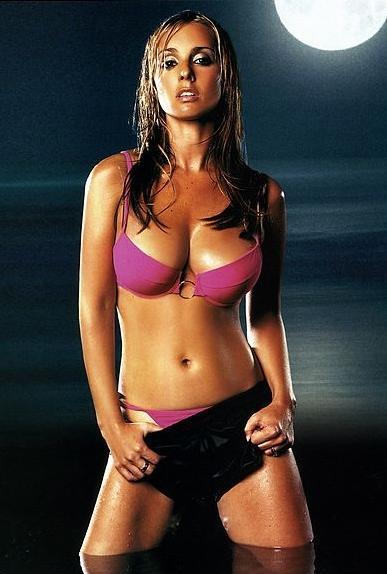 Louise Redknapp Photos
Follow Louise on Instagram for a daily dose of her hot, lifestyle posts.
Also, don't forget to visit our Louise Redknapp page for more of her.