Molly O'Malia is one heck of a bombshell.  She is gorgeous beyond words and she is someone who would be your instant crush.  Molly right here is so easy to look at and is a cure for gloomy vision.  Yup, because she emanates radiance like no other.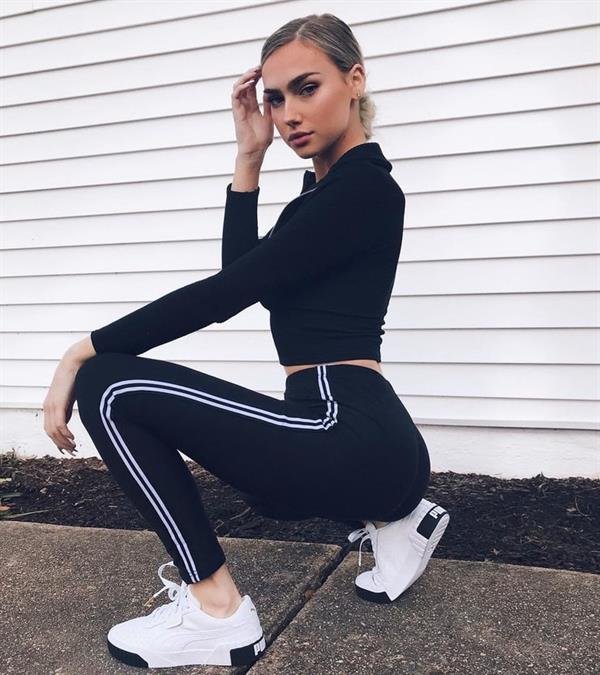 Oh, Ms. Molly…  It would be awesome if any of us here would see you in person and just tell the whole world how hot you are.  Yup, that kind of sounds creepy but a first-hand witness would better describe your beauty.
Who is Molly O'Malia?
Molly O'Malia is an American model, aspiring singer, and social media personality who shot to fame after becoming involved in a controversy between her and Grammy Award-winning rapper Tyga.  She and Rendall Coleby co-own a group called Dreamy Team.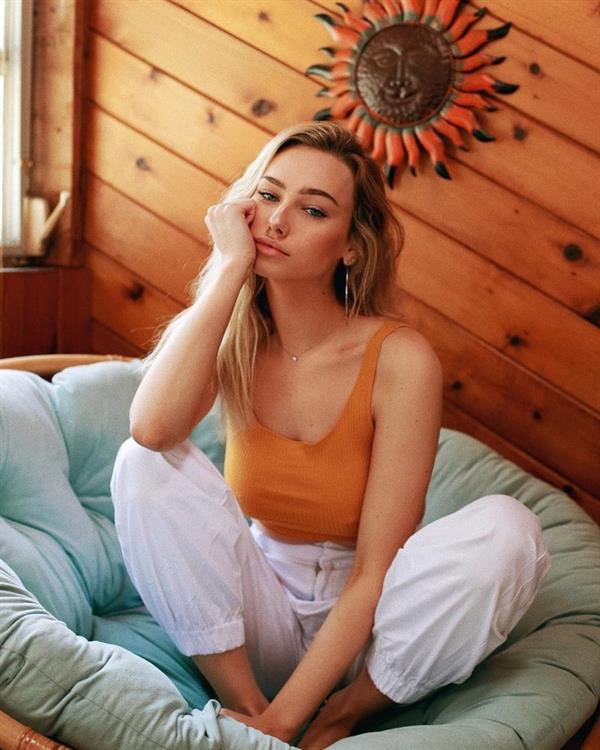 Her Early Life
Molly O'Malia was born on May 22, 2001, in Wilmington, Delaware.  She had spent a troubled childhood along with her mother Anne O'Malia and sister Christina O'Malia, all of whom faced verbal and emotional abuse from her father.  Her parents ultimately separated in February 2011.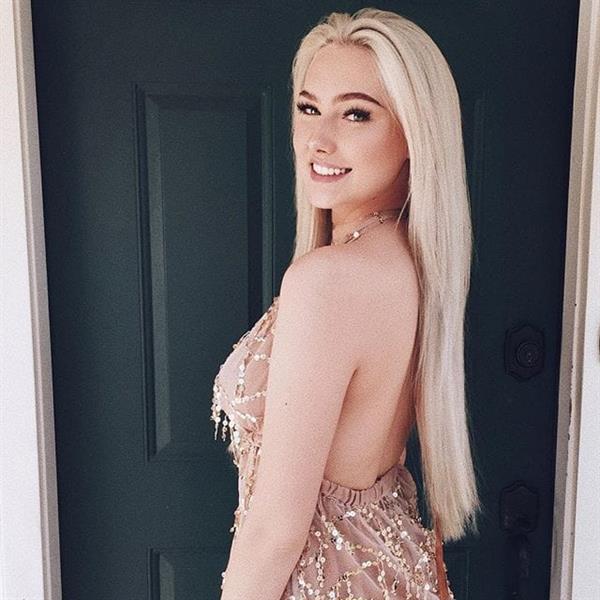 Career Journey
Molly took the path of singing, modeling, and social media and has made a decent name for herself while still in her teens.  In 2015 she uploaded a video where she sang a cover of Australian singer and songwriter Vance Joy's 'Riptide'.  Through her Instagram account, Molly advocated for 'The Leukemia & Lymphoma Society' by promoting a Student of the Year Delaware fundraising page.  However, following the scandal involving her and Tyga that surfaced in 2015, Molly made both her Instagram and Twitter accounts private and later deactivated her Twitter account for a while.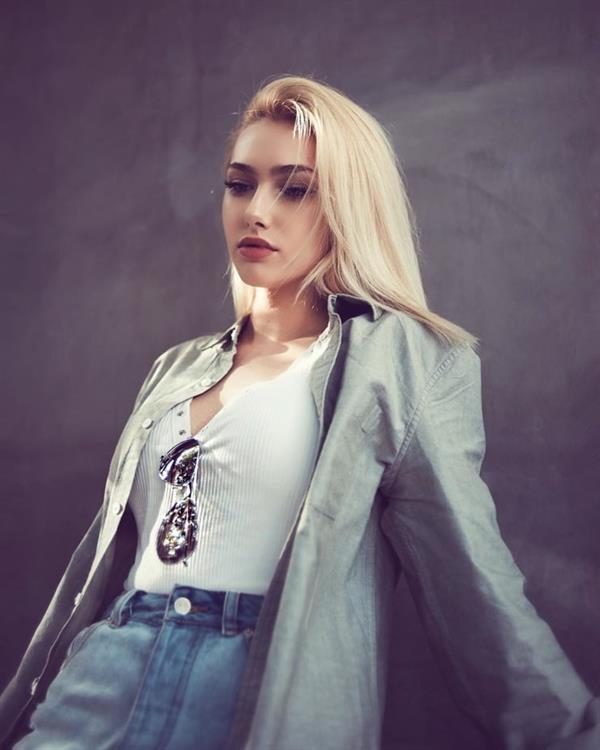 Rumors and Controversies
Molly got entangled in a controversy involving her and the 26-year-old rapper Tyga which soon grabbed public attention in December 2015 following a report published by 'OK! Magazine' that mentioned Molly was flirting with Tyga.  Molly lashed back at the magazine in a press conference that she attended with her mother and attorney Gloria Allred in January 2016.  She said that she was first contacted by Tyga on Instagram and the two conversed for a brief period.  She made it very clear that the relationship was not at all sexual.  When Tyga attempted to Facetime with her—which he tried thrice—Molly became uncomfortable and stopped responding to him.  She rebuffed and accused the magazine of invading her privacy and for not confirming with her or her mother before publishing such a report.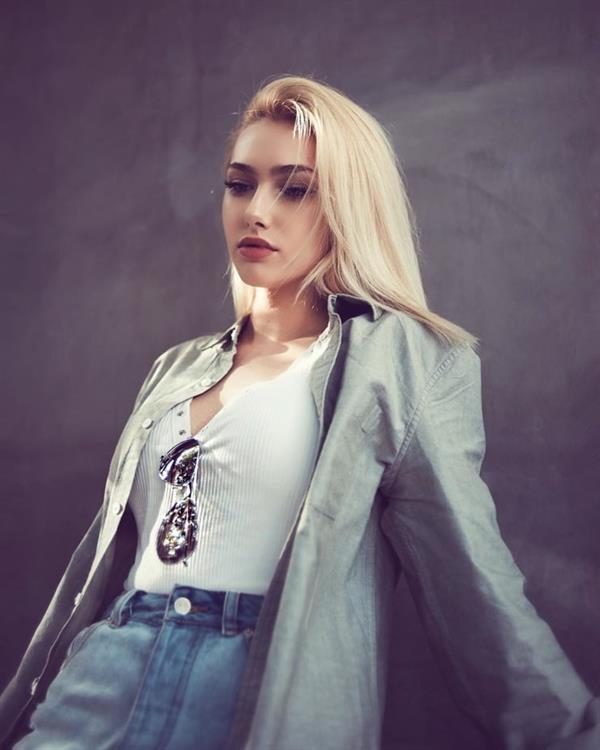 Molly's mother made a statement censuring the magazine for "falsely [insinuating] that there was an inappropriate sexually suggestive relationship going on between Tyga and Molly."  Tyga's manager also agreed that it was Tyga who tried to reach out to Molly, but he also stated emphatically that it was purely related to business as the rapper was keen to discuss about making her sign to his record label.  The manager also mentioned that during such a conversation Molly told Tyga that she was 17 years old.
Facts and Trivia
It seems that Molly has become controversy's favorite child. With the first one yet to fade out she has landed up with another controversy that again involved her lying about her age.  This time it is yet another rapper Bobo Norco.  Her conversation with the rapper on Instagram suggests that she impressed on him that she is 18 years of age and moving to Los Angeles soon after finishing school.
On November 4, 2011, her sister Christina met with a severe car accident that caused a critical brain injury.  Molly and her mother took care of her and ensured her speedy recovery and with time the bond between the three only strengthened.
Her Body Measurements
Molly stands 5 feet, 11 inches and rocks a 34A-23-34 figure.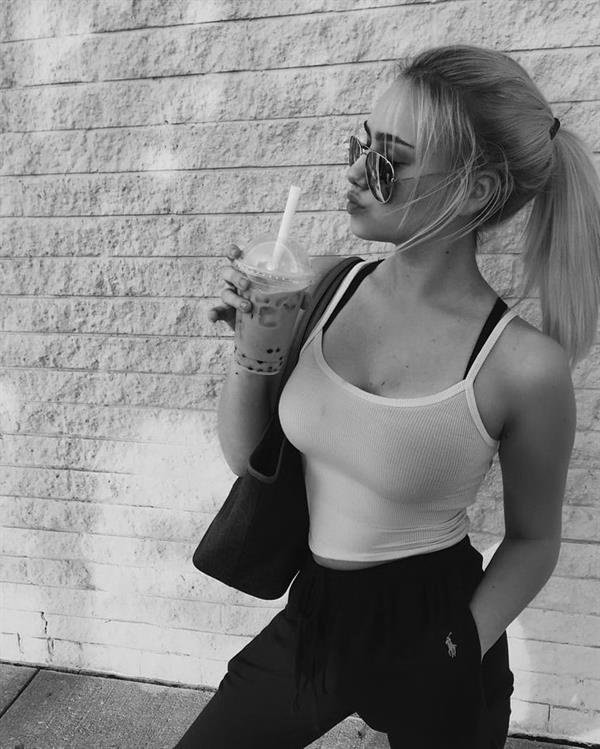 Molly O'Malia Photos
Follow Molly on Instagram for her latest lifestyle posts.
Also, do check out our Molly O'Malia page for more of her.