Could it get any hotter than this?  Yup, it could…  But Aspen Rae here has got a career story that would out heat most of them.  You see…  Wait let's save that for later.  For now, why don't we admire what this woman has got…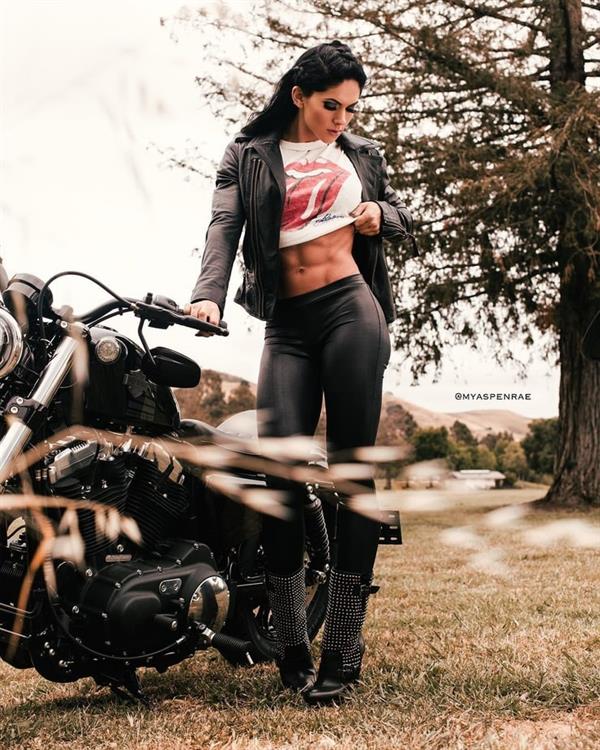 Oh, yes, as fit as a warrior that's about to conquer a kingdom.  And your heart.  She somewhat reminds me of Xena only this woman.
Who is Aspen Rae?
Aspen Rae is an American adult model, fitness model, figure competitor, and social media personality.  In 2012 she won Twistys Treat of the Month, VIP delight in 2014, and she became a Penthouse Pet in 2015.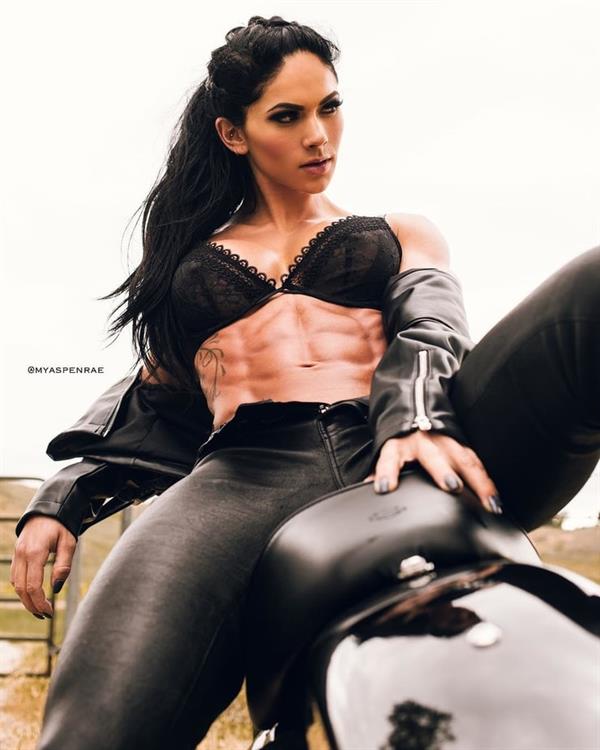 Her Early Life
Aspen Rae was born in December 1990 in San José, California.  She is of Native American, Scottish, and Italian descent.  Growing up, Aspen realized she had a predisposition for sports; particularly marathon running.
Growing up, Aspen realized she had a predisposition for sports; particularly marathon running.
"I have always been an athlete through high school and college stories.  I was long distance cross country runner, competed in a marathon, and in high school and college, was on the swim team – butterfly was my stroke."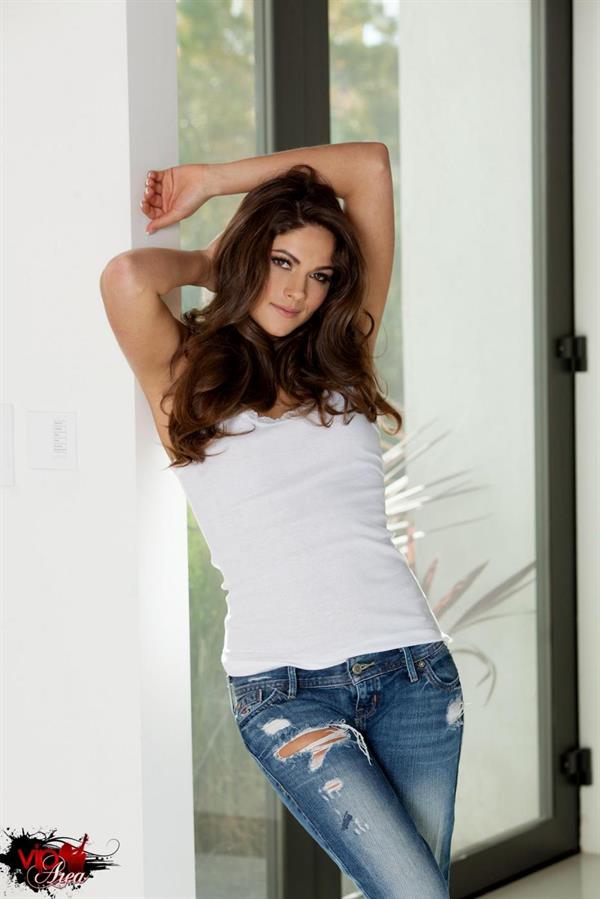 She studied at the Monterey Campus, belonging to the California State University, where he received a degree in Psychology.
Her Fitness Journey
After high school, Aspen became interested in trying something outside of her regular "sports routine".  Since she had always wanted to gain some size and tone on her skinny frame, the gym was the ideal answer.  Soon, Aspen began training with weights.
After realizing how many variations of exercises and training programs were "out there", Aspen decided to make her life "easier", and hire a professional fitness coach.  This decision paid off almost immediately – in just several weeks, Aspen could already notice progress on her body.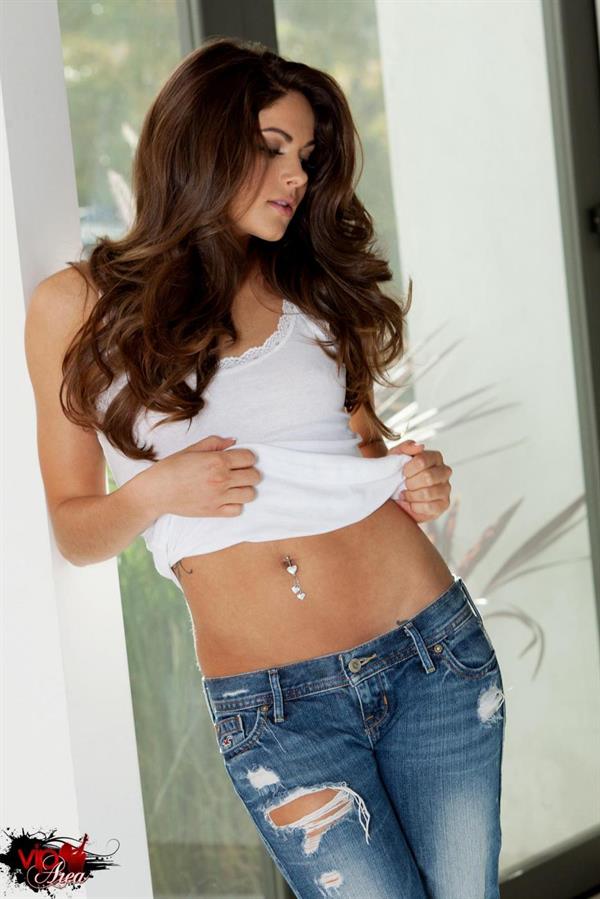 Over the course of one year, Aspen's physique progressed so much that she began fantasizing about competing in a fitness show.  With a little encouragement from her coach, this dream soon became a reality.
Aspen soon began competing in NPC bikini shows, gaining respectable results. However, she said she didn't feel "natural" on the stage among other bikini competitors – mostly due to her muscular upper body.  It was because of this, she decided to transfer from the bikini to the figure division in 2016.
Transferring to the figure category allowed Aspen to work hard on her body, without worrying about gaining too much size.  This enabled her to fully developed her back, one of her strongest body parts.
Her Adult Career
She started working as a camgirl in 2009.  It was at this stage when, in order to take care of herself, she began to undergo personalized training that led her to become interested in sports competition.  Soon, she began participating in various tournaments as a bikini model and, later, as a fitness model.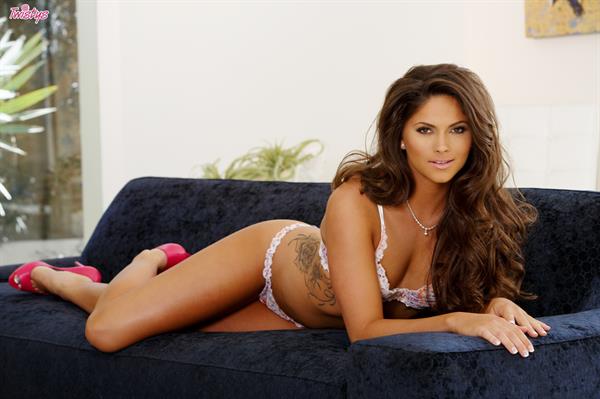 With her past as a camgirl, she also began working as an erotic model, and one step further but without abandoning her sports tournaments, to debut as a pornographic actress in 2012, at the age of 22.  Aspen has worked mainly in themed films lésbica for producers like Girlfriends Films, Penthouse, FM Concepts, Twistys, Fantasy Massage, Reality Kings, Babes, and All Girl Massage.
In January 2015, she was chosen Pet of the Month by Penthouse magazine.  At the end of 2016, it was confirmed that both Aspen Rae and actress Riley Reid would host the 34th AVN Awards, which was held on January 21, 2017, at the Hard Rock Hotel & Casino in Las Vegas.
Facts and Trivia
Aspen Rae is a bisexual and loves to travel in another country or place.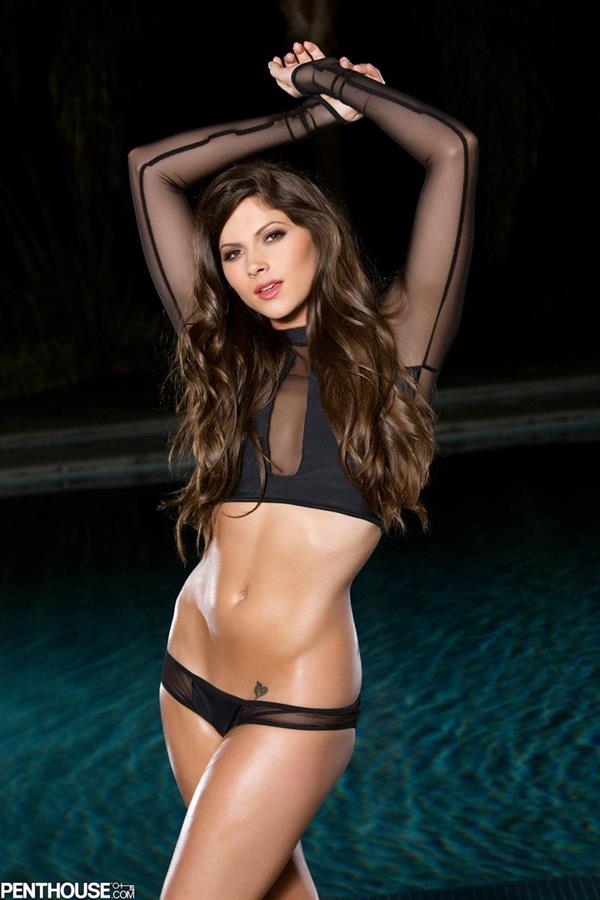 Since her parents were religious and conservative, Aspen expected the worst once she told them about her decision.  However, the exact opposite happened – her parents welcomed her decision and fully supported her interests.
"My mom went out to buy my Penthouse as soon as she heard it was in the stands!  I consider myself very fortunate to have such awesome parents." 
Her Body Measurements
Aspen stands 5 feet, 3 inches and she rocks a 32-23-32 physique.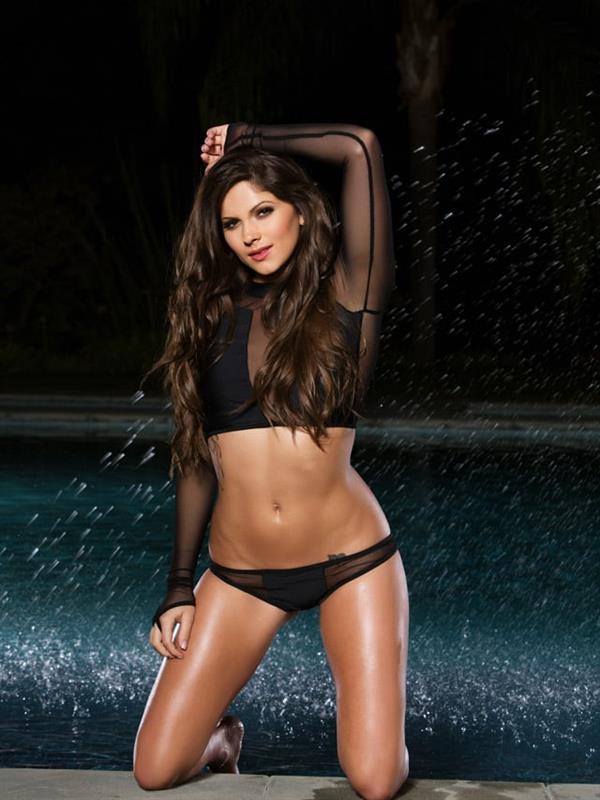 Aspen Rae Photos
Follow Aspen on Instagram for her newest personal posts and workout tips.
Also, do visit our Aspen Rae page for more of her sizzling pictures.
And we got a lot of her nudes that we know you will just love.