This curvaceous babe truly possesses what we call "dangerous curves" because man… Those curves of hers will cause accidents if she happens to saunter in skimpy clothes on a sidewalk. Oh, just look at what Jojo Babie is packing…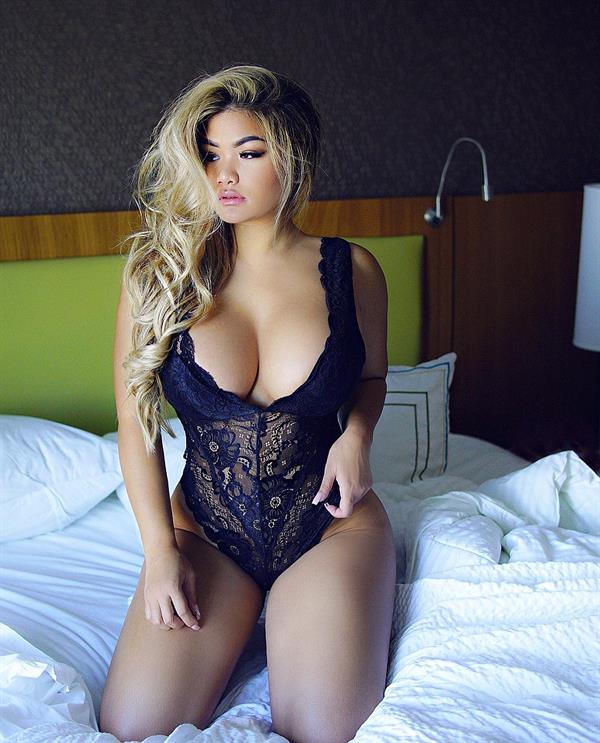 That body would surely turn heads and stop you in your tracks. So if you're behind the wheel then good luck. If you're on a skate (roller or board), good luck. Heck, even if you're walking. You would just hit something and if not your face, it'll be your libido spiking up to your head.
Who is Jojo Babie?
Jojo is an Asian-American model and social media influencer who has gained fame for posting bold selfies on Instagram.  She takes pride in showcasing her voluptuous figure and her risqué selfies and style photos have earned her a whopping 10 million fans on Instagram.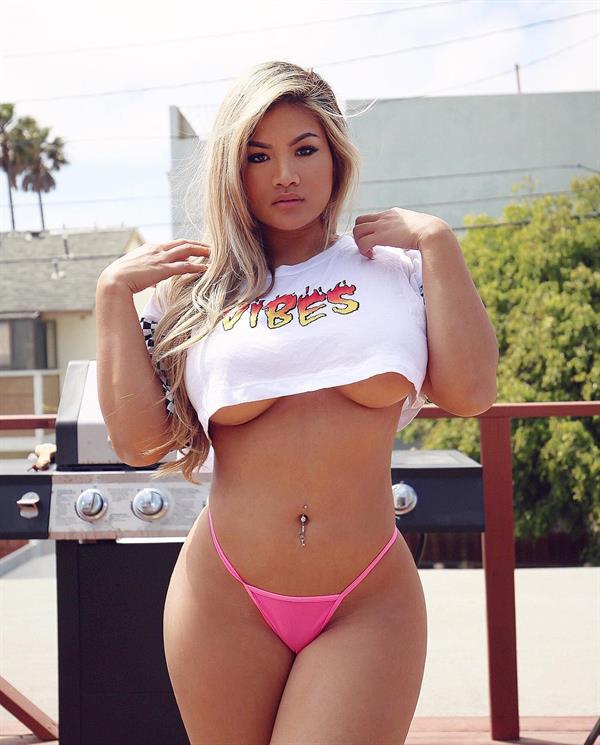 Her Early Life
JoJo Babie was born as Jojo Von Southi in Kansas City, Kansas on November 7, 1988.  According to her, her biggest inspiration appears to be her mother, judging by her "Happy Mother's Day" post on May 14, 2018, in which she posted a throwback image of her along with her mother.  She further explained how her mother sacrificed everything to come to America from Laos in 1978.  Her mother's struggles and hard work to ensure a brighter future for Jojo are inspirational indeed.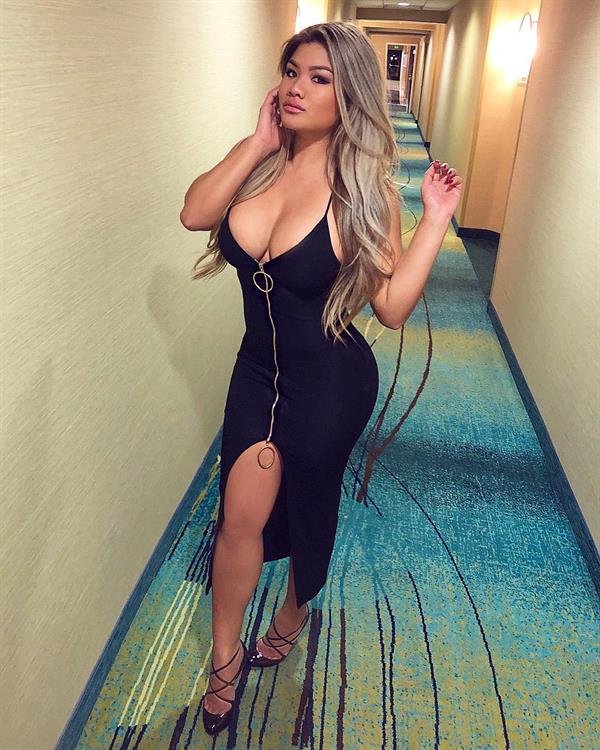 Career Journey
Jojo began her career using Twitter.  Her first-ever tweet was in October 2010.
Since then she has often been subjected to negative comments by online trolls, some of them going as far as body-shaming her for not being ultra-thin.  But the body-positive model has been able to brush the negativity aside and become an inspiration to many.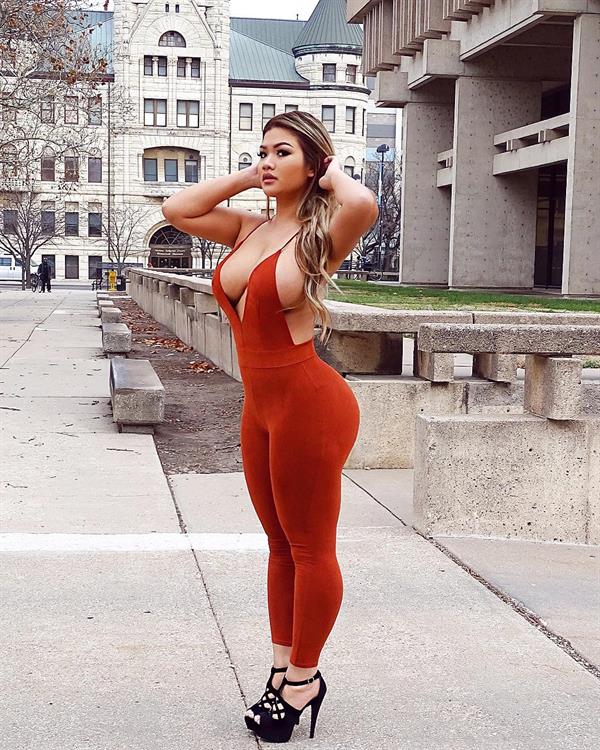 "Stop apologizing for who you are, for your laugh, for 'looking crazy'…  Stop being sorry for being yourself."
Apart from her risqué photos, Babie's fans also love her for having a great sense of humor, which is often reflected in her posts and their captions.  Despite becoming a famous social media influencer, she remains the same humble human being that she was when she started her Instagram journey.  In her bio on the photo-sharing app, she describes herself as "your favorite Asian girl."
Jojo Babie is often seen posting humorous captions like "Most people want a perfect relationship…  I just want a hamburger that looks like the ones in the commercials."  In 2016, she launched a more personal website for her superfans.  The content of the website 'onlyfans.com/jojobabie' is only available to paid subscribers.
Facts and Trivia
Babie has been a vocal proponent of anti-bullying campaigns on social media throughout her career because she is a victim herself.  On April 3, 2018, she posted a strong social message against bullying and abuse.  In her post, she detailed how she and many other influencers were regularly bullied.  She also explained how bullying and abuse can lead to depression and suicide, not only in children but also in adults.
Apart from lending voice to anti-bullying campaigns, her ability to inspire people has also been appreciated by her followers.  For example, one of her Instagram posts asked her fans to "Stay strong and never lose yourself! At the end of each day, it's your happiness that matters."
Jojo is a huge fan of Andy Frisella's podcasts.
Body Measurements
Jojo stands 5 feet, 4 inches and she rocks a 36-25-26 figure.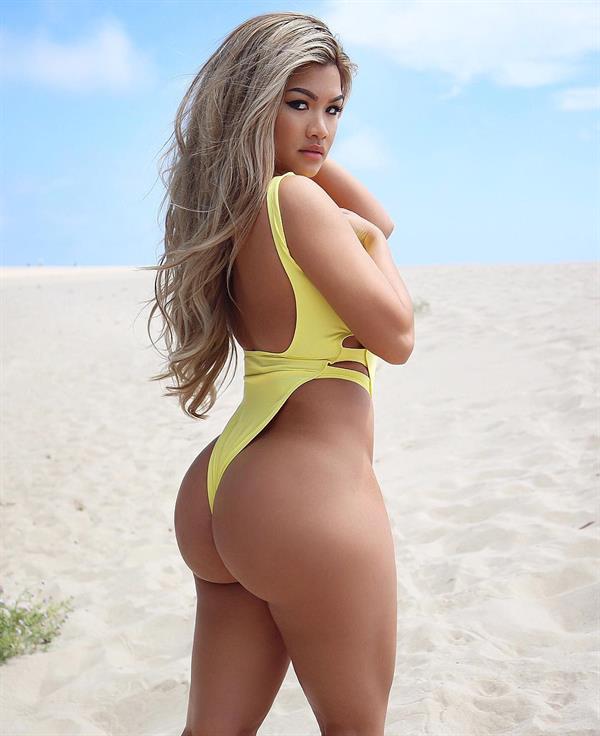 Jojo Babie Photos
Join her over 10.2 million followers on Instagram for her latest curvy, curvy posts.
Also, do check out our Jojo Babie page for more of her super sexy pictures.