Crystal Westbrooks is someone who you'd dream of meeting on a secluded beach.  Yup, the kind of paradise where young Leo DiCaprio lost his mind.  Yup, that.  Crystal in the crystal blue waters wearing a bikini while you're on a hammock sipping coconut.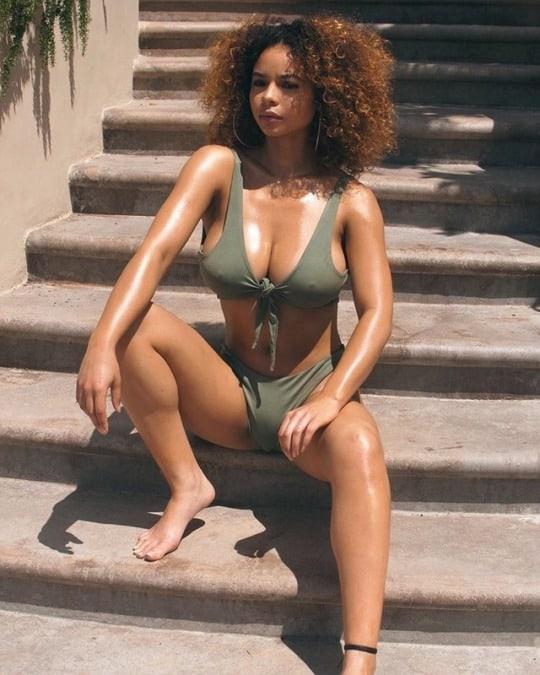 Friends, that's where hotness like Crystal's belong.  Paradise.  And that where your mind will take you after this article.  You would be fantasizing about her or someone who looks like her in a place where…  you get the drift.
Who is Crystal Westbrooks?
Crystal Westbrooks is a famous American internet celebrity, model, and actress.  She gained prominence after appearing in the TV series 'The Westbrooks,' which also featured her sisters.  She then went on to become a famous social media star by posting her stunning pictures on Instagram and Tumblr.  Crystal also posts her photoshoots on her social media accounts.  Crystal is adored for her impeccable sense of fashion. This made her venture into the fashion business and now owns an online shopping site, which sells swimsuits.  She has also launched her own line of hair care products.  She is also known for her association with the Harley Dreux online fashion retailer.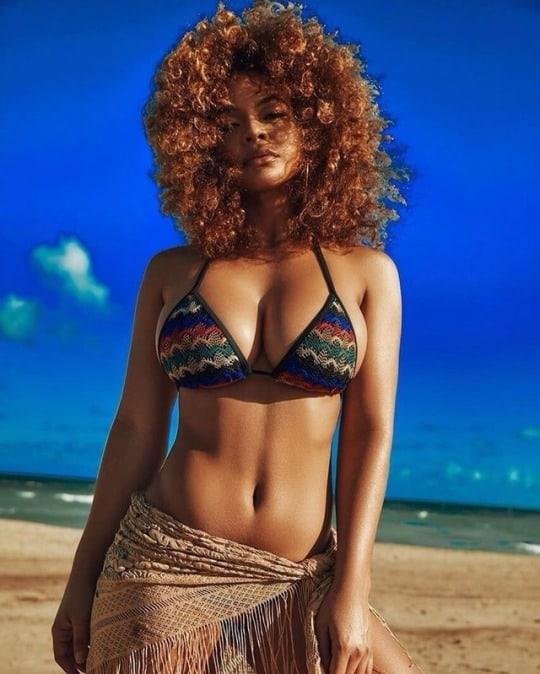 Crystal is often addressed as a 'hippie' because of her free-spirited nature.
Her Early Life
Crystal Westbrooks was born on March 6, 1993, in Florida.  She has three elder sisters: Brooke, Morgan, and Bree.  Her younger sister India is also an internet celebrity.
Career Journey
Crystal Westbrooks' younger sister India became an internet star by posting her pictures.  She inspired Crystal to post random pictures on Tumblr, and Crystal simply loved the idea and started posting her own pictures.  Back then, their father had a high definition camera, which helped them click high-quality pictures.  Crystal's stunning looks caught the attention of many and her account gathered a number of followers.
Crystal became an internet celebrity in no time.  She later created an account on Instagram and quickly managed to accumulate more than a million followers.  Slowly, she started getting numerous modeling offers from top-notch fashion houses.  She was also approached by many apparel brands with modeling contracts.  Crystal became famous for her golden tresses and was requested to share her hair care regimen by her fans.  This led Crystal to introduce her own line of products, which are specifically meant to maintain curly hair. The products include shampoo, conditioner, and a leave-in conditioner, which was exclusively made to tame curly hair.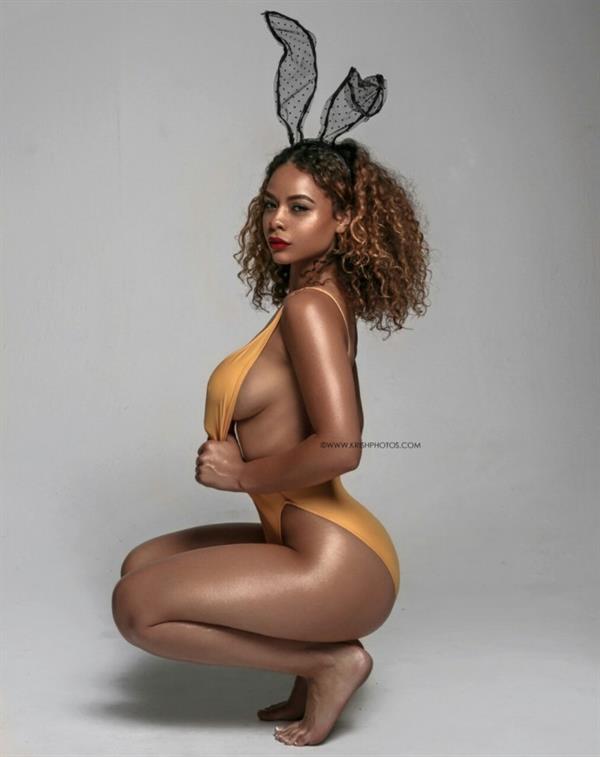 Thereafter, Crystal launched a range of affordable swimsuits on her website.  Her site 'Crystal Bleus' sells beach and swimwear for women.  Crystal herself has modeled for her site, which sells apparel at an affordable price.
The Westbrooks
Her father had posted many videos on the internet featuring all his daughters.  When these videos caught the attention of production houses, many producers approached Crystal and her sisters and expressed their interest to make a TV series.  The idea was to make a series similar to the one that featured the Kardashians.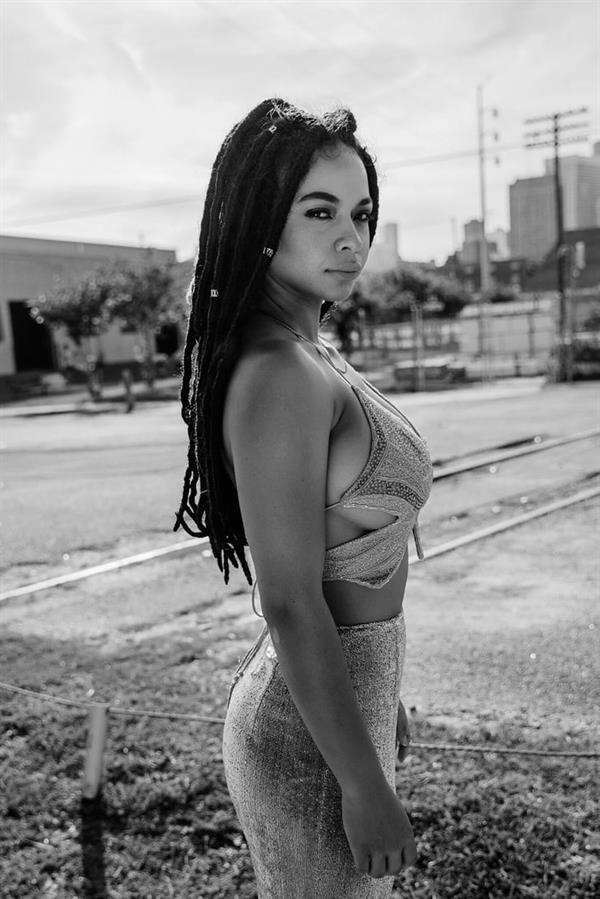 After a lot of contemplation, Crystal and her sisters finally zeroed in on a channel named 'Black Entertainment Television.'  The show was titled 'The Westbrooks' and its first episode was aired in 2015.  The show chronicled every moment of their lives and showcased the relationship they share.
Facts and Trivia
Crystal posted her first Instagram photo on August 30, 2013.  The image showed her wearing a tight white t-shirt and jean shorts.  She graduated from Texas Southern University with a business degree in 2016.
She was rumored to be dating rapper and actor Drake.  Crystal's relationship with Drake resulted into a tiff with her younger sister India.  Since India had dated Drake for some time, she could not stand the idea of her sister dating her ex-boyfriend.  They both posted several comments on their respective Twitter accounts and were also seen ranting against each other.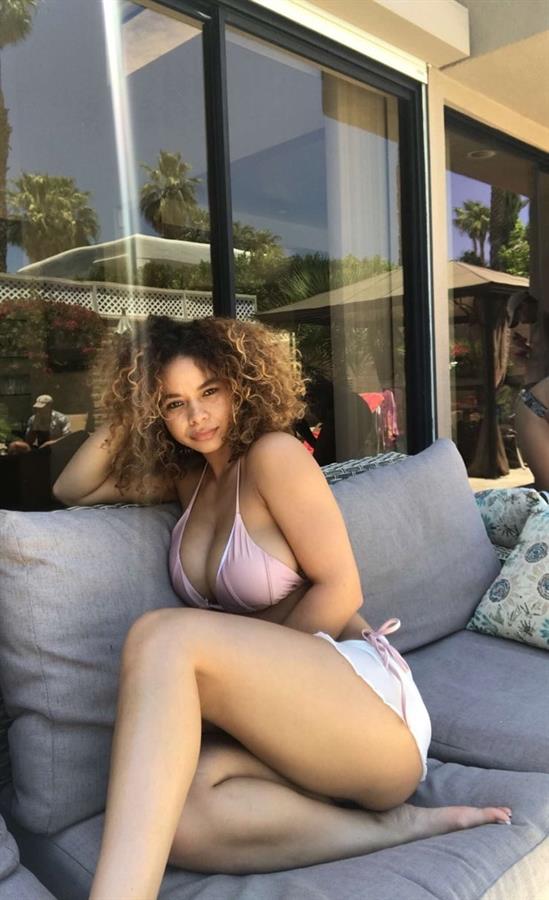 Crystal is a free-spirited person and hence her friends call her 'Hippie.'  Her dressing sense is a testimony to her free-spirited nature.  Crystal is now looking forward to making a career in acting.  According to a few reports, she is also planning to launch her own line of high definition cameras.
Post the release of the Westbrooks, the sisters were compared to the Kardashians and were referred to as their rivals.  However, a few experts predicted that their growing popularity on the internet might affect their popularity off the internet.  They also said that the show might create a rift in the lives of the sisters.  A few days later, Crystal and her sisters appeared on the talk show 'The Zoo' where they cleared the air on misconceptions that started circulating after the release of the series.
Her Body Measurements
Crystal stands 5 feet, 3 inches and she rocks a curvy 36-24-36 (34D bra size).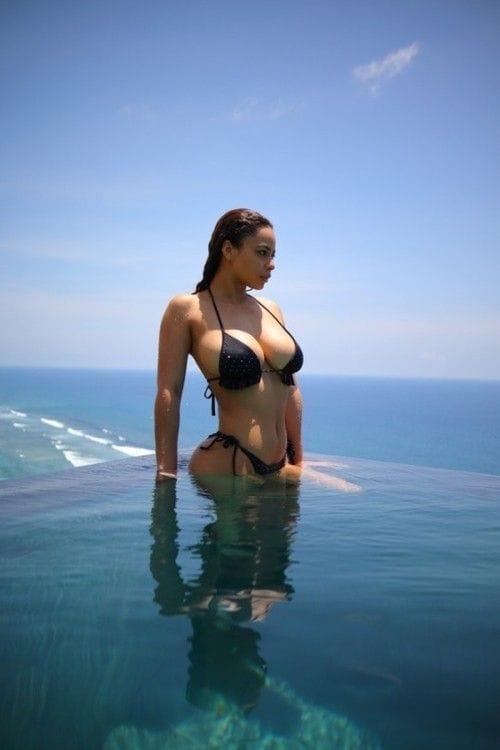 Crystal Westbrooks Photos
Join her over 1.2 million followers on Instagram for her newest hot posts.
Also, do check out our Crystal Westbrook page for more of her pictures.