This young hottie sizzles like hot steak (with saki) on a cold winter night.  She just will take you to another weather, if you know what I mean.  Yup, people…  Victoria Waldrip's hotness will make you heat up.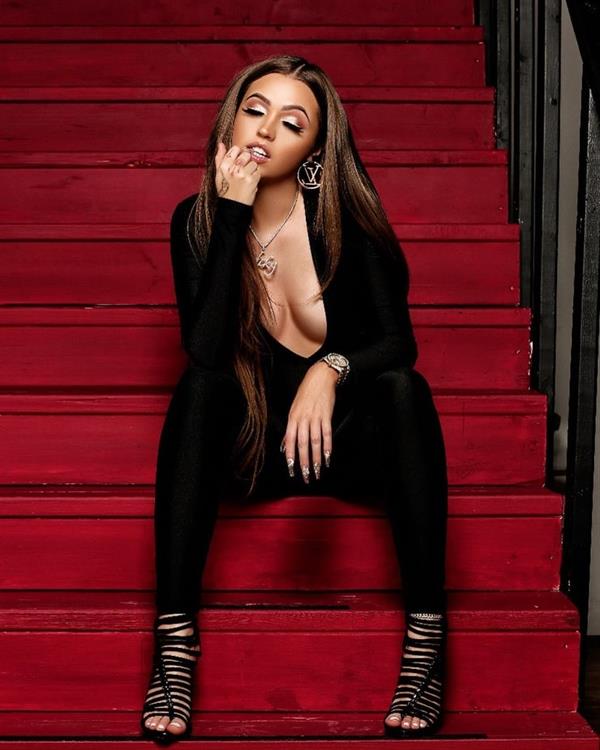 This young blood seems to just have it all.  The looks, the body, and budding career that will take her to places that all of us once dreamed of being in.  Man, she is truly something to watch out for!
Who is Victoria Waldrip?
Victoria, also known as 'Woah Vicky', is an American model, singer, and social media personality who is famous for her outlandish claims that she is Black and belongs to a Black community.  Vicky first rose to prominence on Instagram for her flashy images, and later launched her career as a musician by releasing a series of singles.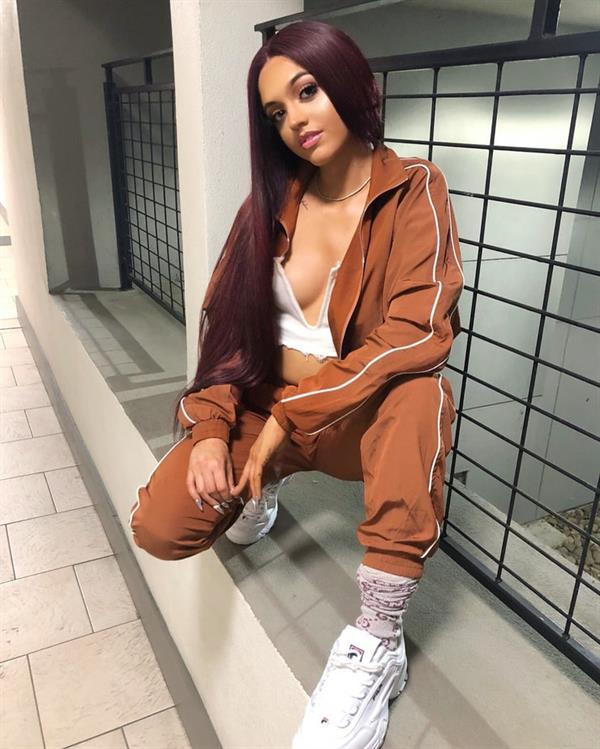 Her Early Life
Victoria Rose Waldrip was born on March 7, 2000, in Atlanta, Georgia.  She grew up in a small town and has one sister who now lives in New York City.  She attended 'Marietta High School' in Georgia.  Her father is also a supporter of the school's sports programs and has served as a mentor of 'The Youth Apprenticeship Program,' an academic program organized by the school.  Victoria was never good at studies.  She eventually dropped out of school as she couldn't secure good grades throughout.  Her father, Steve, who is a real estate agent, home-schooled Victoria for a period of time while she worked as a hostess at a local food joint.  She quit her job after a few days as she didn't want to be bossed around by others.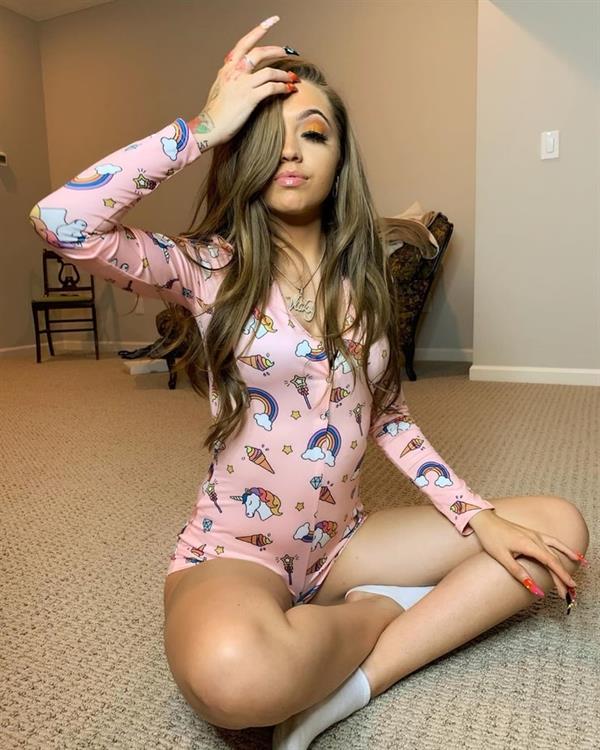 Career Journey
Victoria gained prominence on social media after posting pictures on Instagram.  Her pictures caught the attention of many as she was seen flaunting high-end fashion apparel and accessories in almost all her photographs.
She soon became an internet celebrity when the popular rapper Snoop Dogg shared her video on one of his social media accounts.  Her popularity increased when rappers like Plies and Chief Keef too shared some of her videos.  Her Instagram account was deleted when she made some racist comments.  She then created another account, where she currently posts her pictures and videos.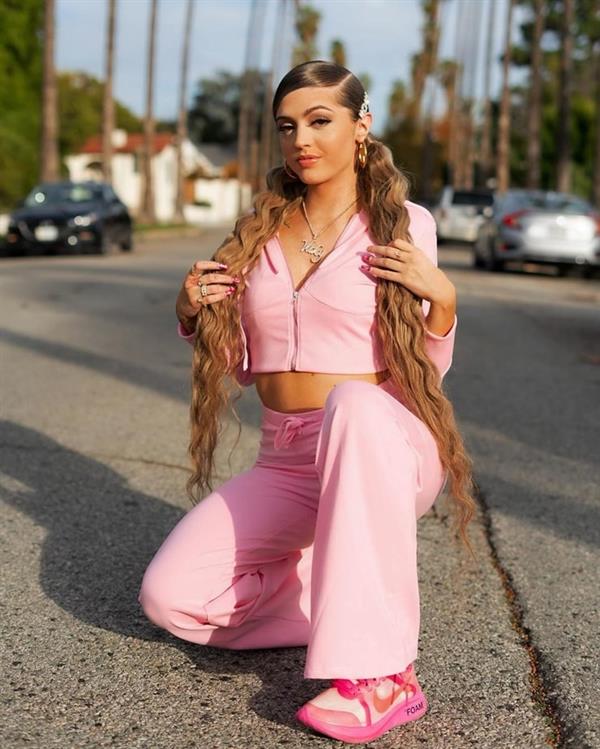 In addition to Instagram, Vicky has her own YouTube channel where she shares a variety of content, including tutorials on twerking and rapping.  She also posted a summertime makeup tutorial, which was meant exclusively for black women. Victoria is now looking forward to making a career in modeling and singing.
Vicky launched her music career in 2019 with her debut single "Went Out Bad, Bhabie."  Vicky has since released a number of singles, including "Don't Like Me," "Back N Forth," "Cash App," "In Da City" and more.
Facts and Trivia
Vicky often posts photos of clothing and accessories made by the luxury fashion brand Gucci.
In May 2017, she posted that she ran into rapper Rick Ross at a jewelry store.  She became friends with fellow web star Lil Tay.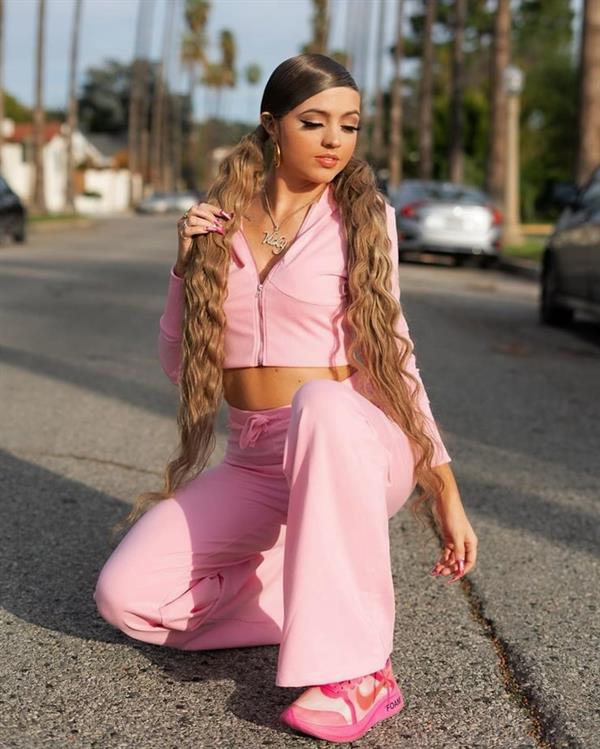 In March 2020, she revealed that she was in a relationship with fellow Instagram star Deivys Nicola.
Rumors and Controversies
In 2017, Victoria made a weird statement when she spoke about her ethnicity.  She claimed that she belonged to Zone 6, a famous neighborhood in Atlanta, which is known for producing famous black rappers like Gucci Mane, Young Scooter, Future, OJ da Juiceman, Rich Homie Quan, and Childish Gambino.
To prove that she belonged to the black community, Victoria produced weird evidence.  She once turned towards a genealogical and historical record website called 'Ancestry.com' to prove her ancestral connections with black people.  Victoria even indulged herself in things that are usually associated with African-American people.  She started twerking, rapping, and even adopted their accent.
She was criticized for her acts and many called her a racist.  Victoria even used the 'N-word' in a few of her social media updates, for which she was bombarded with many hate comments.  Victoria later justified it by saying that she has every right to use the word as she herself belongs to the black community!  She has often referred to herself as 'Melanin Queen.'  She even faked pregnancy when she was in a relationship with Papi JJ.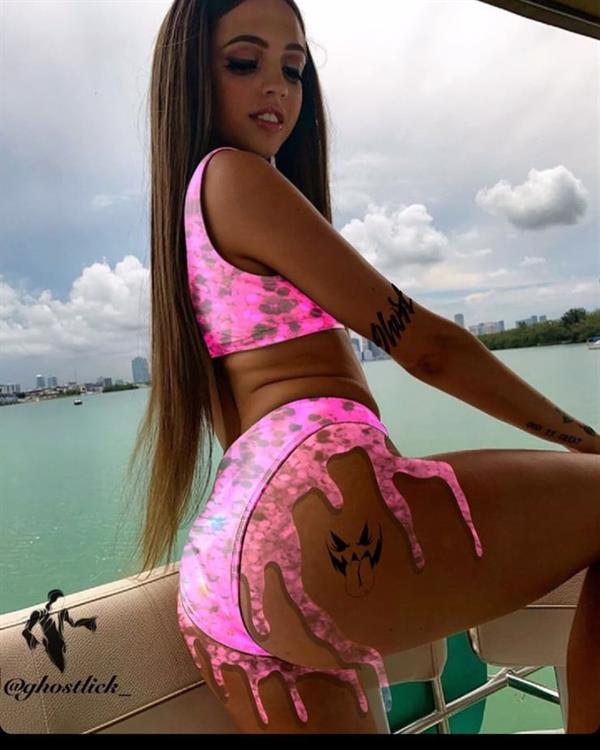 In 2018, Vicky was arrested at the Four Seasons Town Centre mall and booked on charges of assaulting a peace officer (in this case, a police officer), trespassing, resisting, and delaying or obstructing an officer, according to a police spokesperson at the time.  In the police report, officers listed her as White.
During that incident, Vicky and some friends were at the mall and began causing chaos, fighting, and yelling out "shots fired."  The rowdy situation caused many to panic and think there was in fact an active shooter in the mall, though police later determined it was not true.
Victoria was criticized for her comments on Danielle Bregoli, the popular social media star.  She called Danielle fake and commented on her cosmetic surgeries and her sexual behavior.  Victoria attempted to gain the sympathy of her fans by claiming that she was threatened by Danielle and her friend Malu Trevejo.  She also accused Malu of seducing her boyfriend.
Her Body Measurements
Victoria stands 5 feet, 4 inches and she possesses a 32-24-33.5 (30B bra size) figure.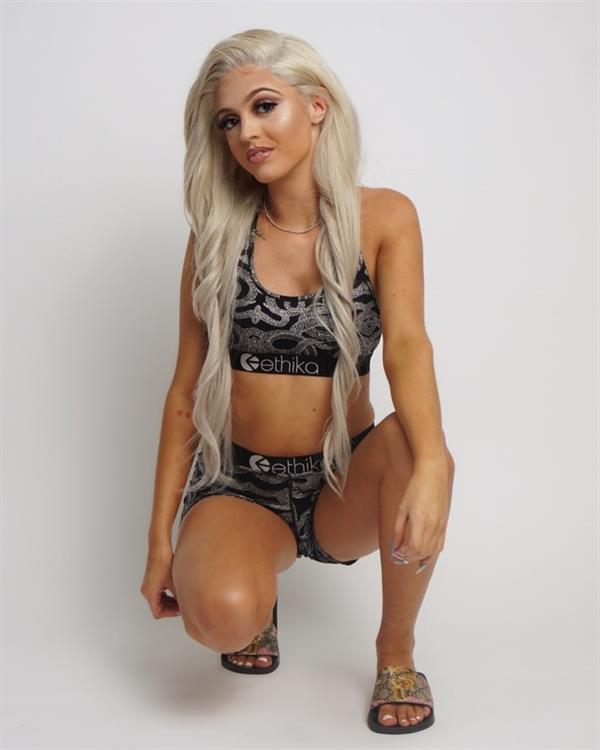 Victoria Waldrip Photos
Join her over 3 million followers on Instagram for a daily dose of her hotness.
Also, do visit our Victoria Waldrip page for more of her sexy pictures.