Oh, yes…  The Skye.  I mean, sky.  Yup, as beautiful as the sky.  I bet you guys have been crushing on her since that first episode (Agents of Shield), right?  I should know…  Have a big crush (like really huge) on Chloe Bennet too.  And there's no reason why we shouldn't be crushing on this gorgeous lady…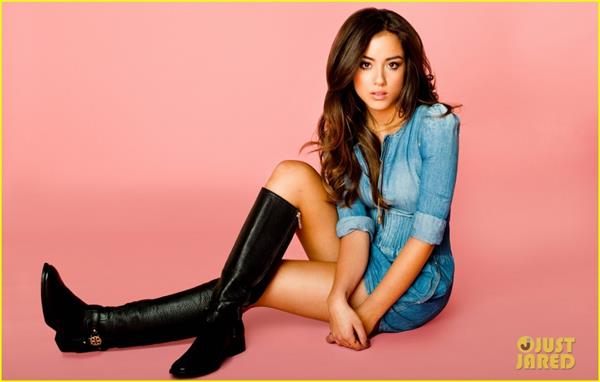 She is just a joy to look at.  Yup, she is hot but that's not something that will cross your mind when you see her.  No lust, just admiration.  Or maybe I'm wrong with that last sentence.
Who is Chloe Bennet
Chloe Wang, popularly now known as Chloe Bennet is a popular TV actress and a pop singer.  She is best known for her starring role as Daisy "Skye" Johnson in the ABC superhero drama series Marvel's Agents of S.H.I.E.L.D. (2013–2020).  In 2017, she was cast in MGM's musical remake of Valley Girl alongside Logan Paul.  She appeared in the music video "Tonight" by the Korean band Big Bang.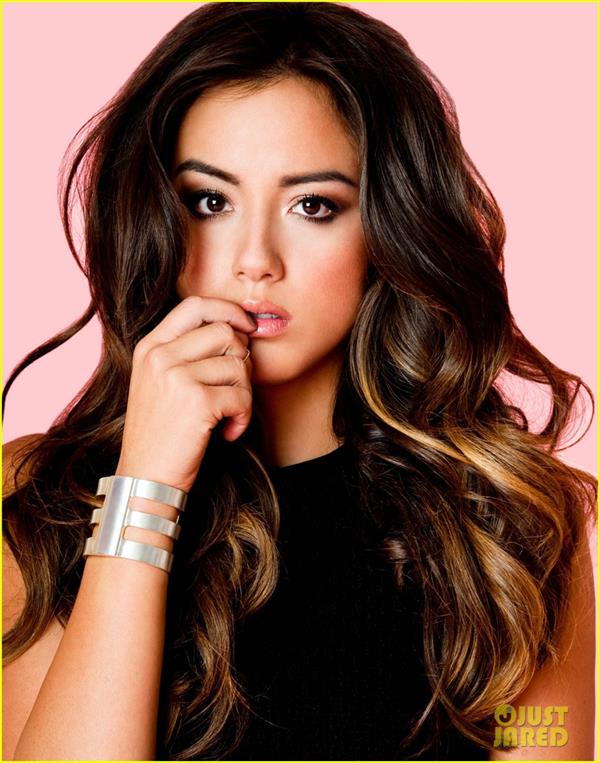 Her Early Life
Chloe Bennet was born on April 18, 1992, in Chicago. Her father is Chinese-American and her Mother is Caucasian.  She is of English, Scottish, Irish, Swiss-German, and German descent.  She has six brothers; three of them are biological, one is adopted, while the other two are foster-brothers.  Two of her three non-biological brothers are African American while the other one is a Mexican Filipino.  At the age of 15, she moved to China to pursue a career in singing. She stayed there with her paternal grandmother in Shanghai where she learned Mandarin.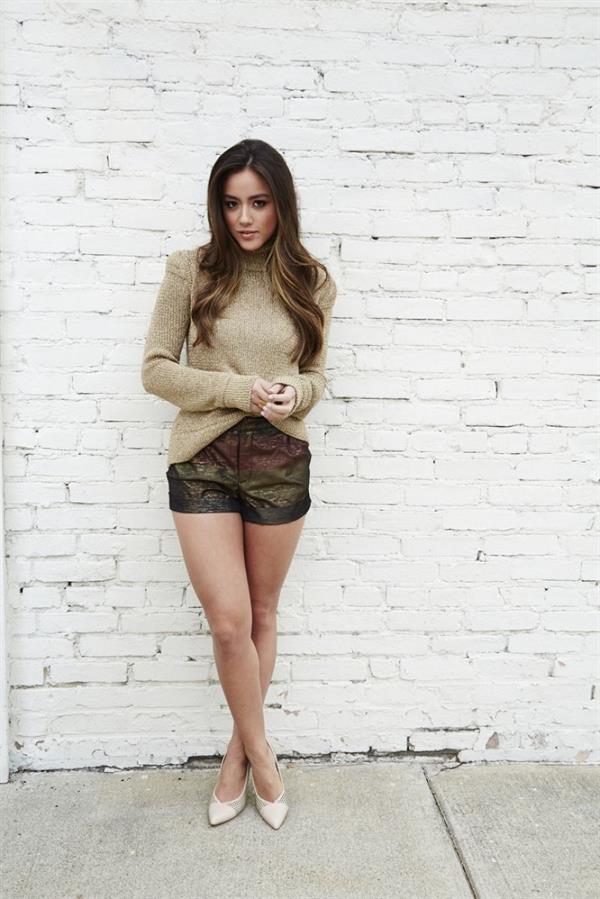 She attended St. Ignatius College Preparatory School.
Career Journey
Chloe is known for her acting rather than her singing.  However, she had started her career in singing and that too was a successful one.  She was a decent success in China and had earned a certain amount of fame.  Her debut single was 'UH OH' which she released in both Mandarin and English.  She then released her second single 'Every day in between' in English only.  After that, she came back to LA.  Her fame as a pop singer earned her a TV role as a host in the dance themed TV series 'The Nightlife' in 2010.  When she felt that singing wasn't meant to be her thing, she chose to leave her well-made career to pursue acting in the US.  Chloe initially faced some trouble booking gigs with her last name so she changed it to Bennet.
From 2012 to 2013, she had a recurring supporting role in the ABC drama series Nashville as Hailey.  Chloe's first big break came when she was cast as Daisy "Skye" Johnson/Quake in the ABC series Marvel's Agents of S.H.I.E.L.D. in December 2012.  Her excellent acting skills gave her a chance to act in three more TV series since then.  She also acted in movies namely, 'Nostradamus' and 'Tinker Bell and the Legend of the NeverBeast'.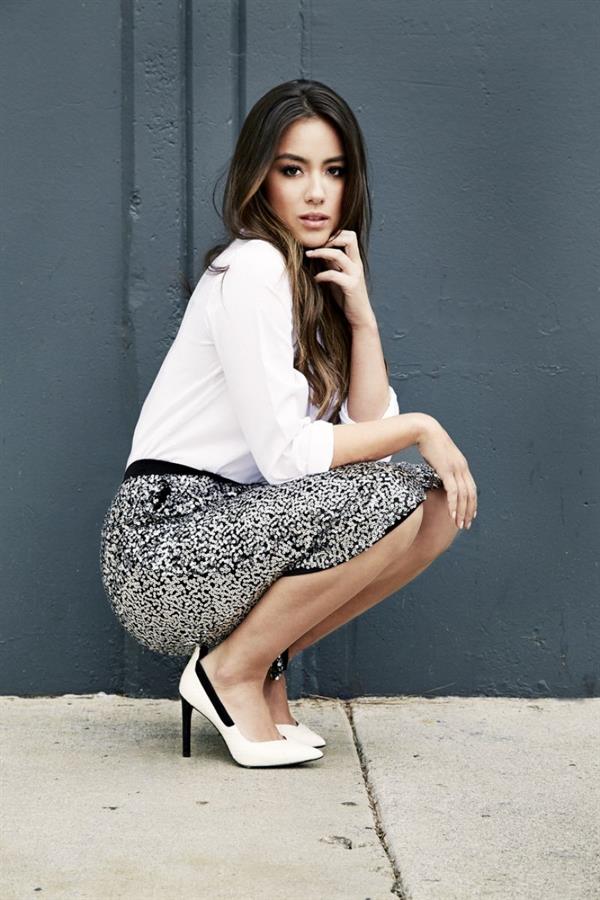 In 2019, Bennet was cast in the lead role as Yi in the DreamWorks' animated film Abominable.  She appeared in the 2020 film Valley Girl, a jukebox musical remake of the 1983 film of the same name, as Karen, the "Queen Bee".  The film was originally scheduled for release in June 2018, but was postponed due to controversy around one of its cast members, Logan Paul.
Facts and Trivia
Chloe appeared in the 2011 music video for South Korean band BIGBANG's "Tonight".
She dated Logan Paul in 2018.  She also dated Austin Nichols from 2013 to 2017.
In 2018, she revealed that she has had anxiety and attention deficit hyperactivity disorder since childhood.
Chloe has trained in several martial arts such as kickboxing, boxing, krav maga, jiujutsu, and other skills for her role as Skye.
Chloe was awarded the "Visionary Award" by East West Players, the longest-running professional theater of color in the United States, on April 21, 2017, at their annual gala.  She dedicated her award "to all the little girls who want to be a superhero; I'm just a half Chinese girl from the southside of Chicago."
After being Marvel's famous Skye, Chloe is more passionate about her feminism.  She likes to talk about her role as a lead female superhero.  Chloe compares Skye with Supergirl and refers to Quack as an equal.  She thinks that in the modern world of superhero fantasies, there should now be more girl supervillains, as that would be more interesting.  Chloe also supports various charities that promote girl and woman welfare.  Her campaign for the empowerment of girls is also well known, along with her 'Fight like a Girl' T shirts.
Her Body Measurements
Chloe stands 5 feet, 6 inches and she possesses a 35-25-35 figure.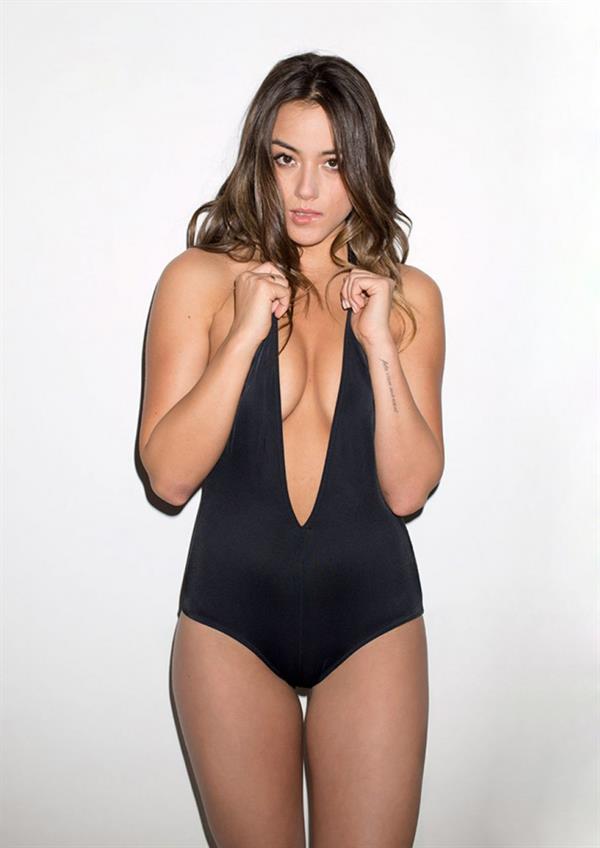 Chloe Bennet Photos
Join her over 2.6 million followers on Instagram for the latest about her.
Also, don't forget to visit our Chloe Bennet page for more of her gorgeousness.