Ah, yes, here's a listicle about Asian women.  And now, ladies and gentlemen, we're going to be feature Thai women.  And yes, there are many positive stereotypes about them.  Lithe beauties who always seem to age gracefully.  Man, women are what you may all call, timeless beauties.  Yup, just like any other Asian woman.  But in this list though, most have European blood in them.  Still, their Thai stand out.  And that is what made them famous.
So here they are.  In no particular order…
Nittha Jirayungyurn
Born and raised in Bangkok, Thailand, Nittha Jirayungyurn is a well-known actress who began her career in 2013.  She had a few minor roles then but her real breakthrough came in 2016 when she got the lead in One Day, a romantic movie about a girl who has temporary memory loss.  She also has appeared in eight music videos.  Nittha has been nominated for an array of awards, including 25th Bangkok Critics Assembly Awards and 6th Thailand Headlines Person of the Year Awards.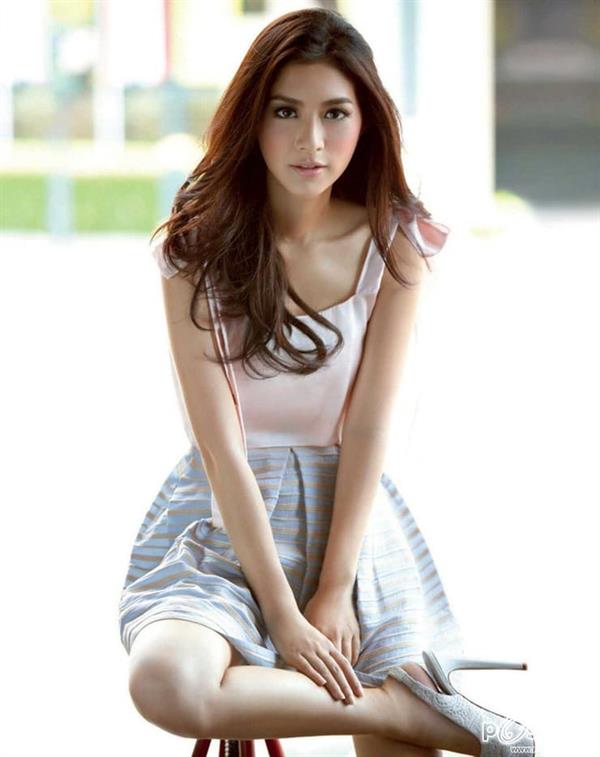 Join her over 3 million followers on Instagram.
Pimchanok Luevisadpaibul
Pimchanok, also known as Baifern ("fern leaf"), is a model and actress from Thailand.  She is a trained actress who holds a degree from Srinakharinwirot University.  She first gained attention when she starred in a sleeper hit movie called Crazy Little Thing Called Love.  Since then, she has appeared in an array of movies, TV shows, and music videos, which has allowed her to become famous in a short amount of time.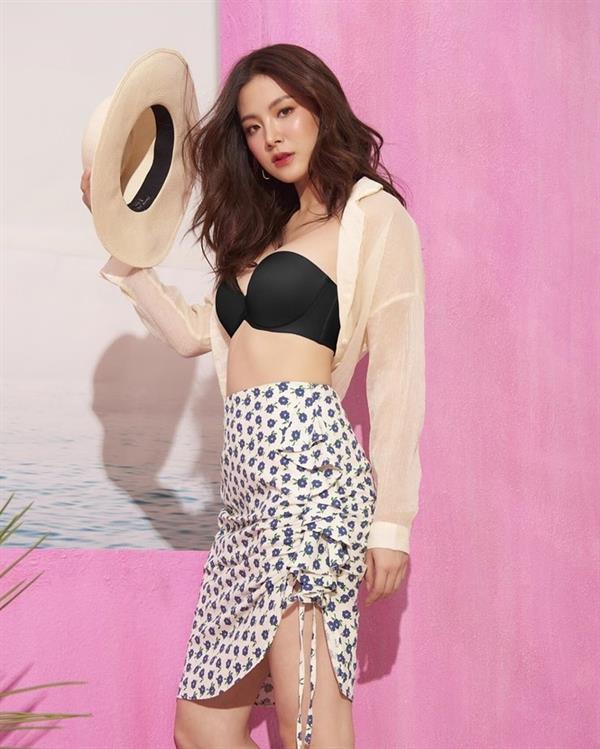 Join her over 4 million followers on Instagram.
Supaksorn Chaimongkol
This model/actress has been acting in Thai movies since 2002.  Supaksorn Chaimongkol is famous in Thailand for not only her roles but also her great looks.  She has a degree in journalism and races cars in her spare time.  Yes, car racing.  She has also been on the cover of FHM and MARS men's magazines.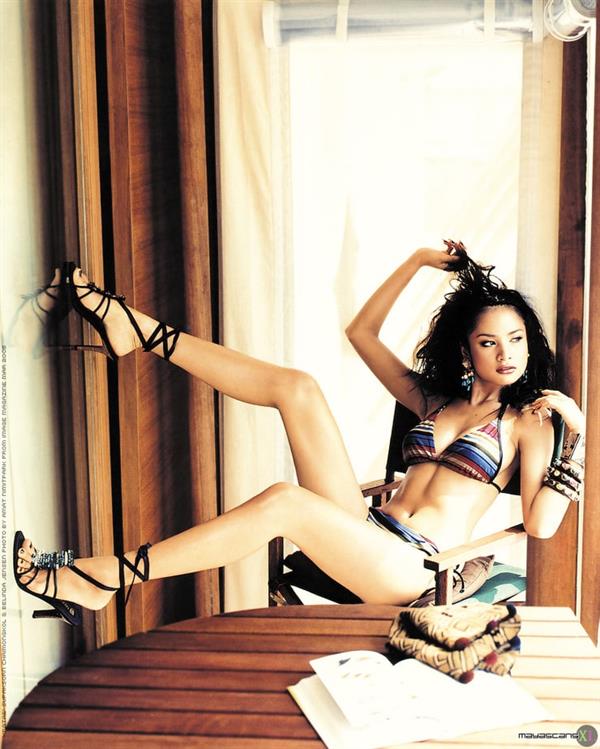 Farung Yuthithum
This Thai actress, model, and beauty pageant titleholder may be considered as one of the most beautiful women in the world.
Farung got her start in a university pageant in 2006.  While a student, she entered and quickly moved on to be Miss Thailand Universe in 2007.  She also competed in the Miss Universe pageant that same year. At 5'11", she is one of the tallest participants.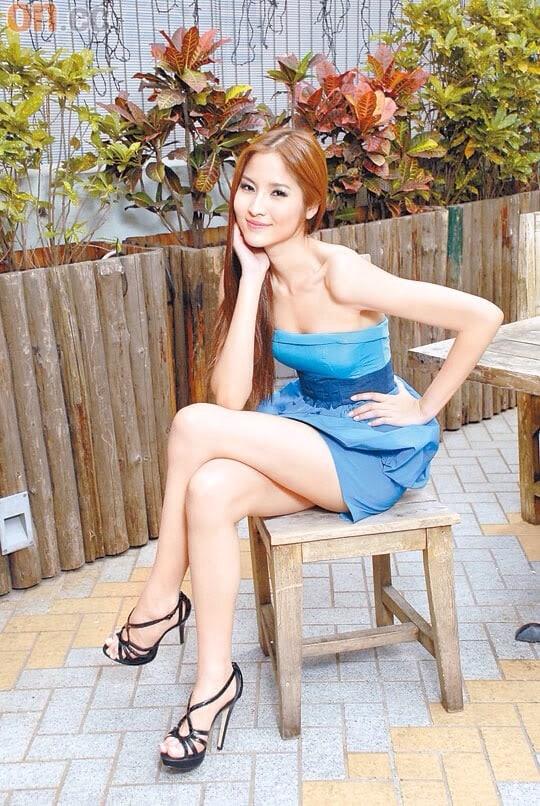 She became the second Thai contestant to place as a finalist in the competition.  Following her pageant days, Farung has made some television appearances.  She also works as a model.  Besides gracing the runway, Farung (who also goes by Kwang), has appeared on the cover of HUG magazine and many other advertisements.
Cindy Burbridge
This International model was born on December 30, 1978.  The daughter of an American father and a British-Thai-Indian mother, Cindy began her modeling career advertising for a diving equipment shop.  Already a certified diver, Cindy gracefully caught the attention of the camera and the modeling world.  Shortly after, she represented Thailand in the 1996 Miss World Pageant, but not without controversy.
Because of Cindy's ethnic background, many contested her Miss Thailand win, saying she looked too European.  Cindy admits her blue eyes and fair skin does not represent the standard look of a Thai woman but insists that she is just as eligible as any other Thai woman due to the fact that she was born and raised in Thailand.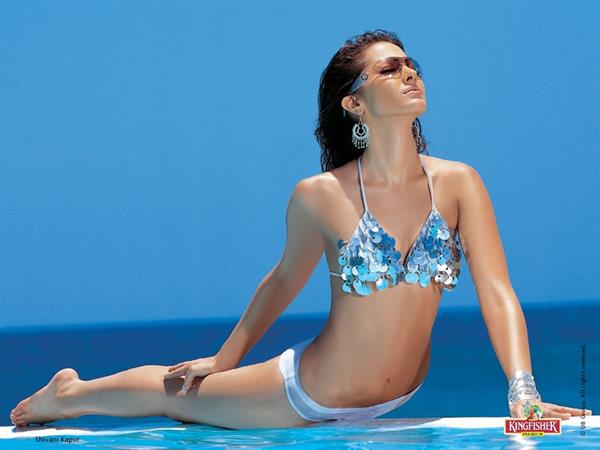 Despite all of this, Cindy went on to model and act, worked as a VJ, and appearing in some movies and in many advertising campaigns.  Cindy now co-owns a Japanese restaurant.
Matika Arthakornsiripho
Matika Arthakornsiripho (born May 9, 1986) is an actress that became a model by popular demand.  Known by her nickname, Bee, Matika began acting as a child in 1995.  In a period of ten years, she appeared in at least seven films.  In 2006, she left the acting work to pursue a modeling career.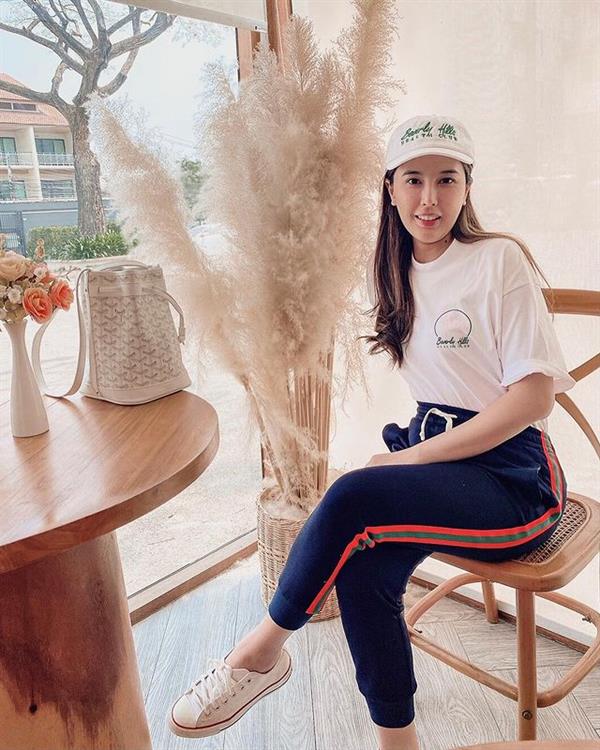 Bee has since returned to acting, but not before appearing in countless Thai magazines.
Sonia Couling
Born on June 18, 1974, Sonia here is considered timeless.  Pim, as she is also known, got her start at 13 years old advertising for Seven Up.  Her modeling career grew into beauty products including Cover Girl cosmetics. Considered Thailand's own supermodel, Sonia hosted: Thailand's Next Top Model in 2006.  She has also had some television roles on Thailand television.  Although recently she has been more active in television than modeling, Sonia will always be considered one of Thailand's most beautiful faces.  Oh, and she is one of Southeast Asia's most famous VJs.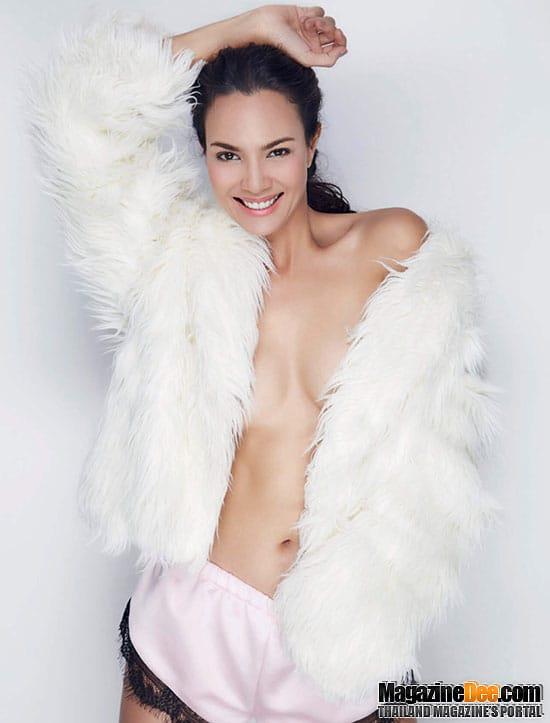 Michele Waagaard
Michele Waagaard isn't just another pretty Thai face; she is a pop star model in both Thailand and her birth country of Norway.  Winner of The Boy (a Thailand teen magazine) Model of the year in 1995, Michele went on to join a band called Teen 8 Grade A.  Following the huge success of Teen 8 Grade 8, Michelle and three other girls started Thailand's first all-girl pop band, JAMP.
Michelle returned to modeling in 2001 after the members of JAMP went their separate ways.  She was successful, appearing on the cover of magazines, and working as a fashion model.  Music continued to call her back, and in 2002 she returned, as a VJ for MTV Thailand.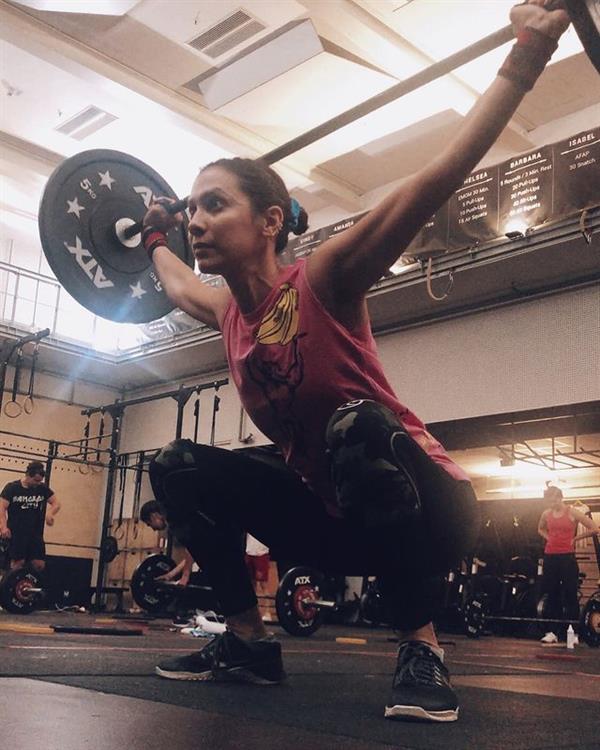 In 2005, Michelle returned to Norway to host and produce a music show.  Michelle is now working as a radio show host in Thailand.
Aum Patcharapa Chaichua
Considered one of Thailand's sexiest women, Patcharapa Chaichua (Aum) has been a Thai actress since 1997.  It all started when she won HACKS talent and beauty competition.  From that year she went on to star in television and movies.  After seven years on television and the release of her first movie, 'Fake', Aum received the Best Actress of 2004 award from TV Pool Magazine.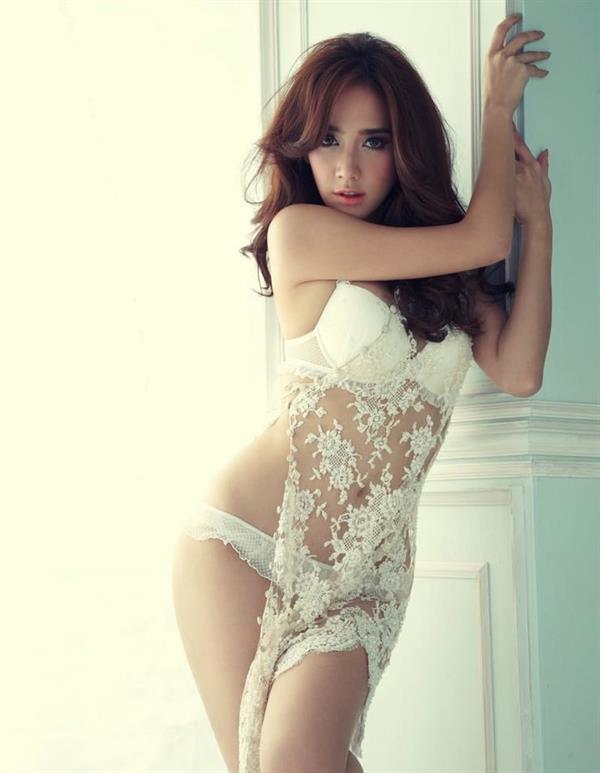 Apart from her success on the screen, Aum also began to be noticed for her looks. In 2002 she received the Sexy Girl of the Year Award from Dulex.  She continued to receive their award for three years in addition to Sexy Girl awards from FHM Thailand, and In Magazine.  In 2009 she launched the first Thai celebrity perfume called "Sexy Me."
Pitchanart Sakakorn
This lady, who was born on May 22, 1981, is kinda' elusive. I mean, information about her.  But her steam photos pretty much explain why she is on our list.  This sexy actress began her career in 2002 with her role in the movie Butterfly in Grey. In 2009 she began acting on Thailand television.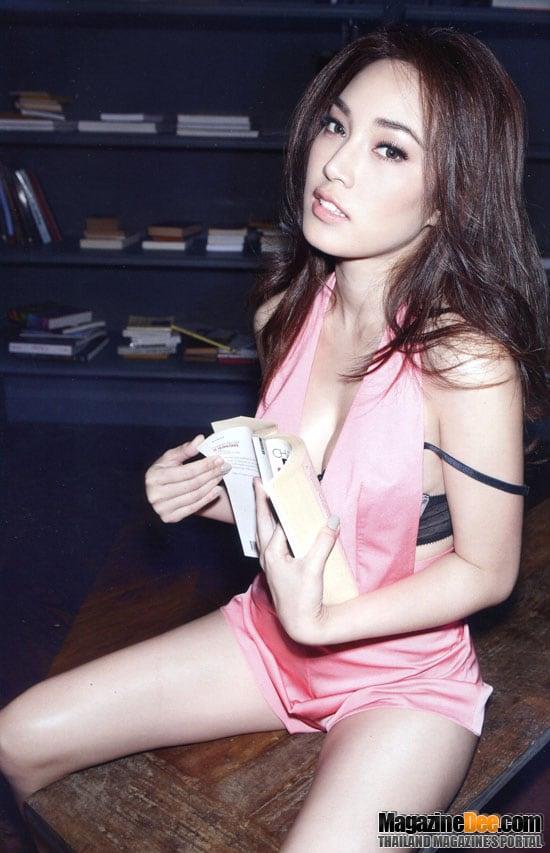 May, as she is also knowns, has been included in FHM's 100 sexiest women in Thailand.
Laila Boonyasak
The movie The Love of Siam definitely had some beautiful women in it, and here is another one.  Actress Laila Boonyasak, who also goes by Chermarn, is the star of that movie.  Playing the role of Tang/June, Laila received her first acting award after over 10 years in the industry.  In 2007, three separate organizations gave her the award for Best Supporting Actress for her role in the hit movie.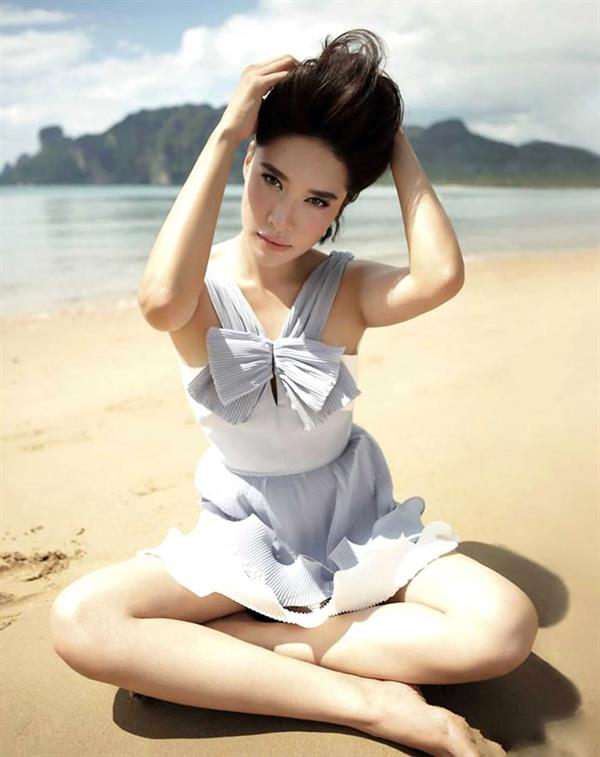 In addition to acting awards, she also received the "Female Simply Sexy" Award from OK magazine.
Chalida Vijitvongthong
Mint Chalida Vijitvongthong is a young Thai-Indian-Chinese model turned actress that is taking Thailand by storm.  Working as a fashion model and in many advertisement campaigns, Mint actually began acting at the age of 13.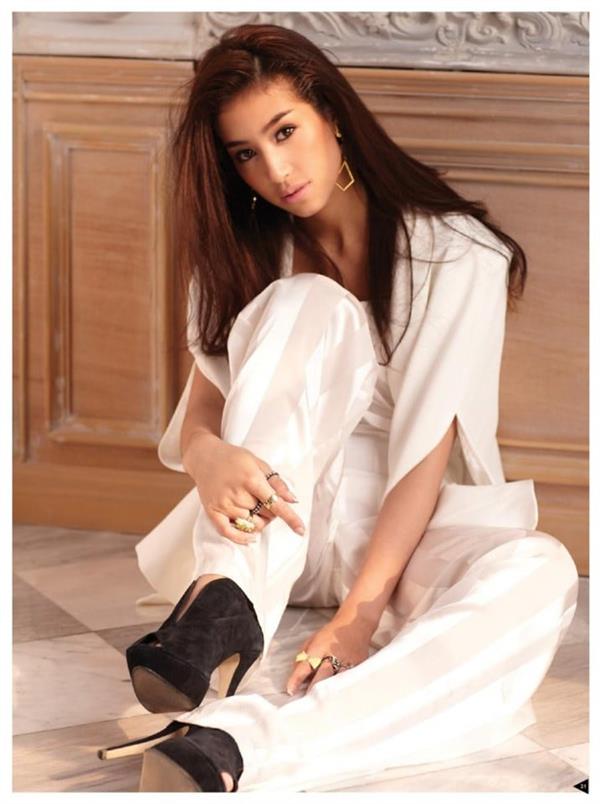 It wasn't until she was 17 that she started to actively star in TV shows and movies.  In 2012 she received the Excellent Teens Award and she was nominated for the best upcoming actress.
Trivia:  She got her nickname from her mom's favorite candy.
Urassaya Sperbund
This Thai-Norwegian actress was born on March 18, 1993.  Even though she was born in Thailand, Yaya (known to her fans) explains that she didn't have the chance to learn Thai because she attended an international school with Americans.  Yaya has appeared on the cover of many Thai magazines, commercials, and has even done some music videos.  As an actress, she has received awards in 2010 and 2011 for "Best Rising Actress."  She even received the Seventeen Teen Choice Award for "Hottie."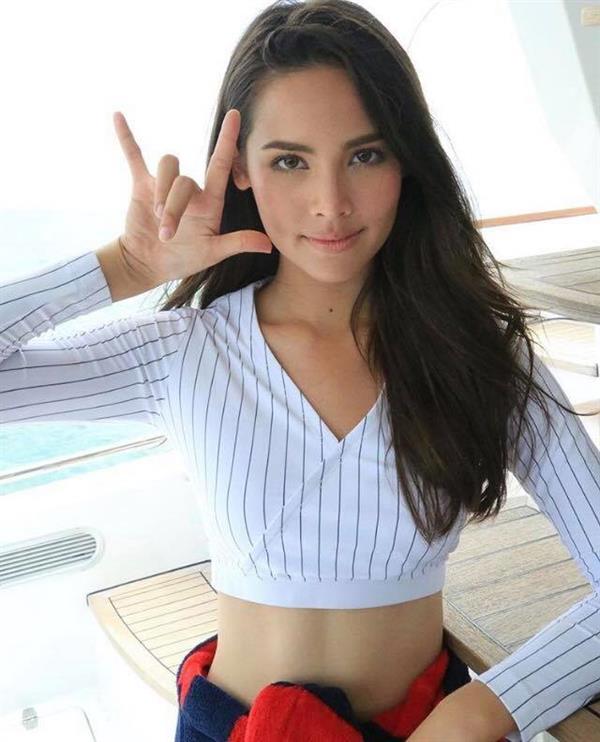 Charm Osathanond
Charm Osathanond (also known as Ivrin Reya) is the 2006 Miss Universe Thailand, and one of few Thailand contestants to place in the top 20 of the Miss Universe pageant.  Since the pageant, Charm has done some modeling work and television appearances.  She has appeared on the cover of Maxim Thailand and in some Thai television shows.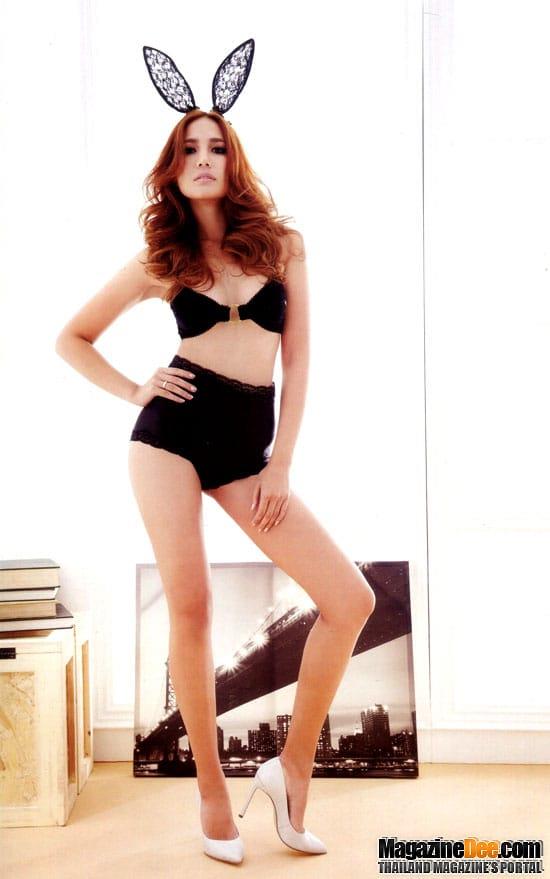 Natthaweeranuch Thongmee
Actress Natthaweeranuch is definitely on this list even if there is not much information about her.  Known for her role in the popular Thai film, Shutter, this Bangkok native is, however, no stranger to hotness hunters…  She was the cover of Thailand's Maxim and FHM magazines and although she has not appeared in many movies, it's evident that her looks made a huge impact on the hotness world.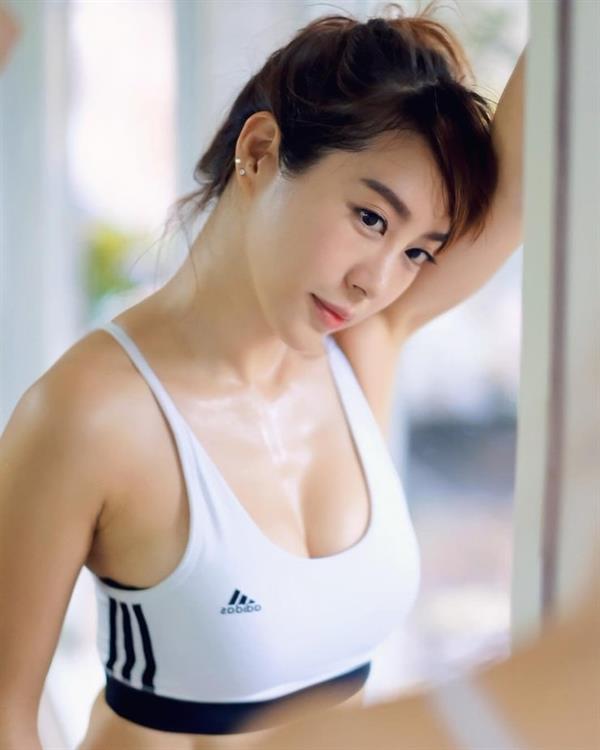 Chanyasorn Sakornchan
Another Thai beauty queen here…  Chanyasorn was born on June 18, 1990, is the daughter of an airline pilot, and a scholar.  She studied interior architecture and design at Assumption University and enjoys singing, dancing, and flying.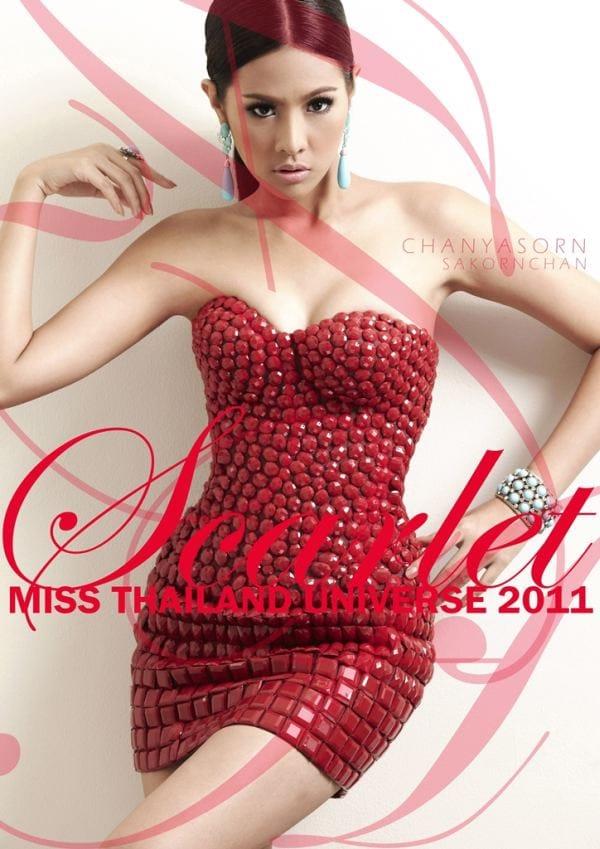 Chanyasorn isn't just about tiaras and fancy waves, however.  In addition to winning the 2011 Miss Thailand Universe pageant, she also won the Miss Photogenic award.
Mai Davika Hoorne
This timeless Thai beauty is the daughter of a Thai actor and that makes Mai no stranger to the entertainment business.  She currently works as an actress and is also famous for her music career…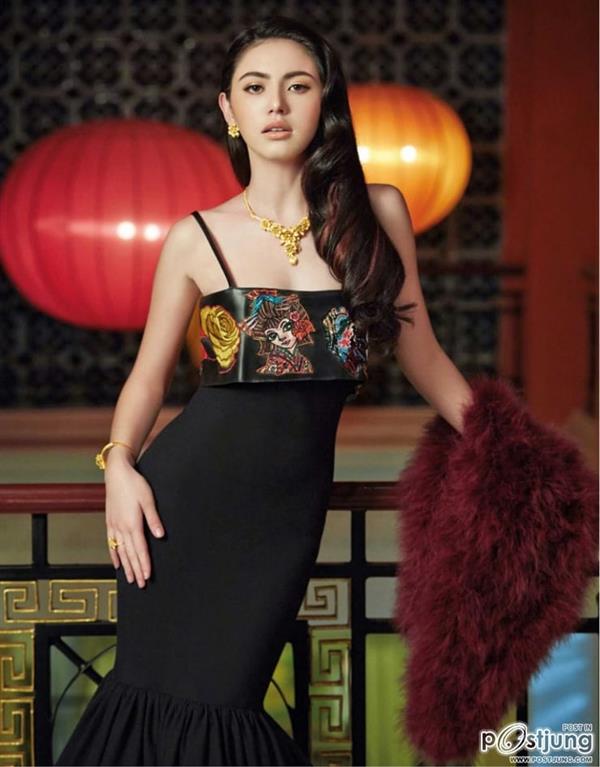 She has been releasing albums since 1989, and many of her songs can be found online.
Kesarin Chaichalermpol
And of course, we will include an adult actress here.  Oh, and perhaps you know her by her stage name Nong Natt or Natt Chanapa.  up, that's her adult name because she was trying to keep her identity a secret when she recorded adult videos released outside of Thailand.
The stage names did not work because authorities were still able to identify her and she got arrested in Thailand for the videos.  In true celebrity fashion, her bedroom deeds made her famous. and before she could serve any time she was offered modeling contracts.  And yes, her jail time was changed to fines.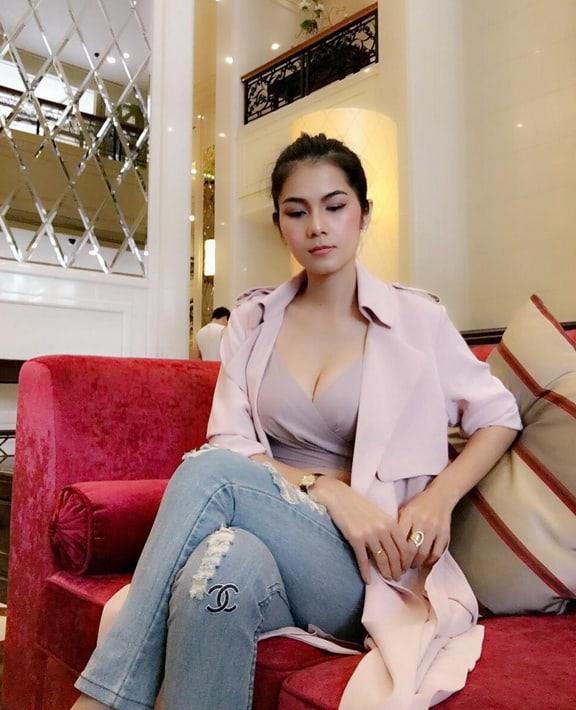 So there you have it, folks. Comment which country you'd like us to do a list on.