A snobbish face and a sexy body.  Yup, we love that.  And boy, you will surely love Priscila Perales here.  She's just got that bossy, CEO beauty that we all just lust for.  You know, clad in suit and quite dominating.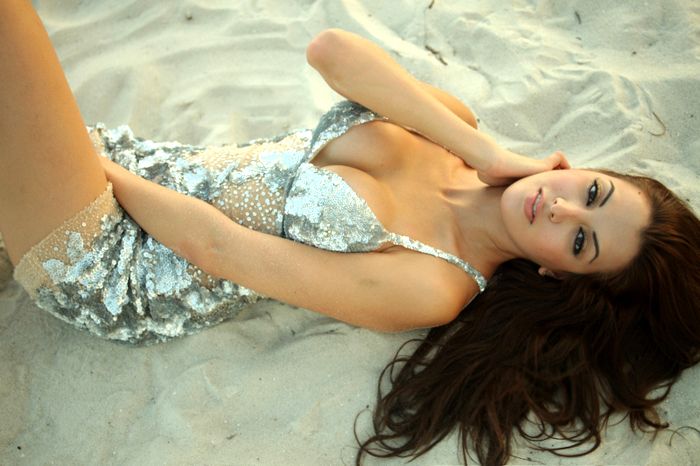 Yup, that's the type of beauty this talented woman is packing.  Oh, and you'd probably look for more of her photos after this.  I'm telling you, we got the hottest.  You just search for maybe a couple more of her clips.
Who is Priscila Perales?
Priscila is a Mexican actress, model, and beauty queen who won the Miss International 2007 and also she represented Mexico at Miss Universe 2006 and placed in the top 10.  Prior to that, she was Miss Mexico in 2005.  She then proceeded to pursue a career in acting, appearing in shows like Eva Luna and Pasion Prohibida.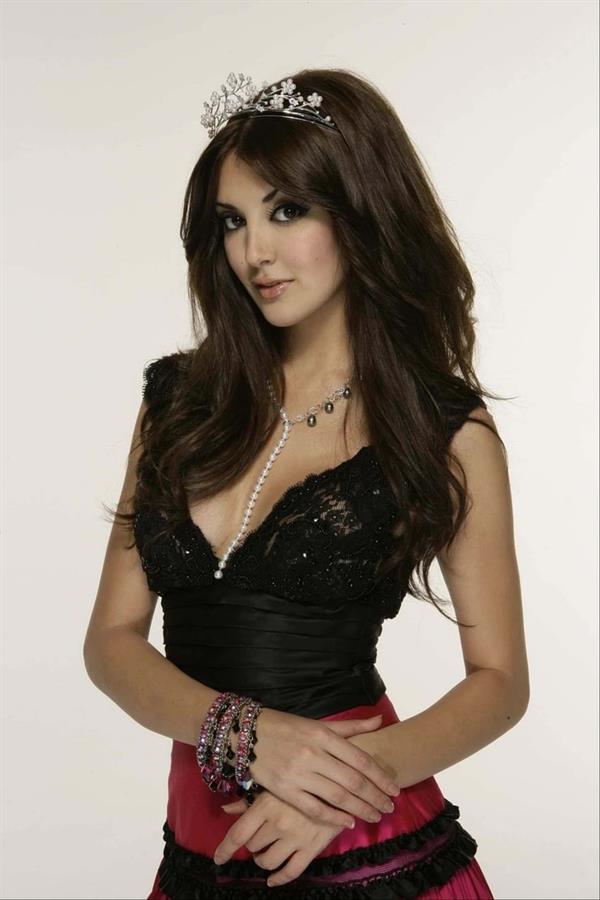 Her Early Life
Priscila Perales was born on February 24, 1983, in Monterrey, Mexico.  She grew up modeling as a teenager before attending the University of Monterrey.  Priscila studied Sciences and Communication at the University of Monterrey and was also doing runway modeling at the time.  She eventually moved to Los Angeles, California to study acting.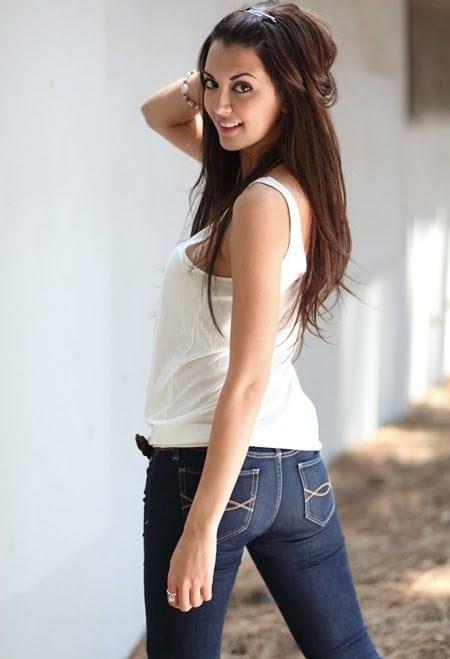 Career Journey
In 2004, Priscila participated in her state's pageant and placed first runner-up.  She competed for the state title again the following year and won the title, becoming her state's representative at the Nuestra Belleza México 2005 pageant held in the state of Aguascalientes.
Perales later moved to Mexico City in order to start preparing for the international Miss Universe pageant.  On July 23, 2006, Priscila represented her country in Miss Universe 2006, held in Los Angeles, California, U.S.  She placed in the top ten, competing in swimsuit and evening gown category.  The competition was won by Zuleyka Rivera of Puerto Rico.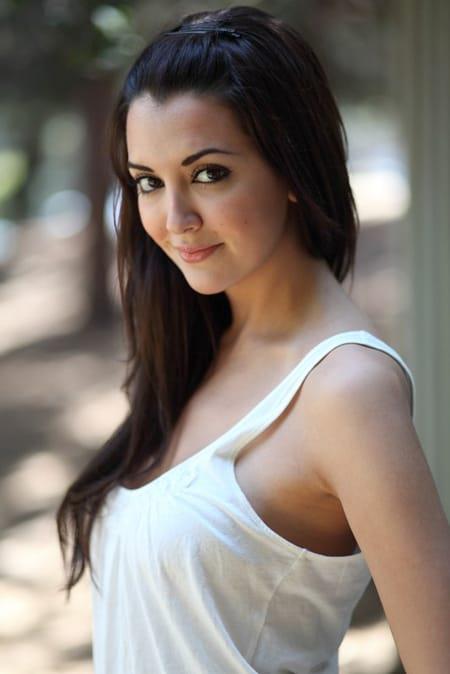 In 2007, after the Nuestra Belleza Mexico organization reobtained the franchise for Miss International, Priscila was chosen to be the country's representative in that pageant, held in Tokyo, Japan.  On October 15, 2007, Miss International 2006, Daniela Di Giacomo of Venezuela crowned her successor, Priscila Perales of Mexico, as the new Miss International, becoming Mexico's first representative to win that particular title.
Acting Career
Priscila began her acting career in the summer of 2010 when she starred in Univisions Eva Luna.  In 2012, she appeared in Telemundo's hit telenovela Corazón Valiente and the following year, in Pasion Prohibida.  In 2013, she filmed Telemundo's telenovela, Pasión Prohibida, alongside Jencarlos Canela, Monica Spear, Rebecca Jones, Roberto Vander and other actors.  She played the role of Eliana Ramirez, girlfriend of Bruno Hurtado (Jencarlos Canela). In 2014, she played the role of Delfina in the telenovela Reina de Corazones.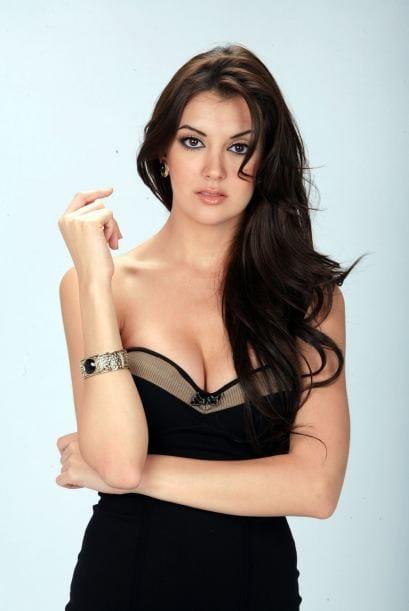 She worked with actors Juan Soler, Eugenio Siller, and Catherine Siachoque.
Facts and Trivia
A top 10 finalist in Miss Universe, Priscila Perales still had the drive to take her achievements further.  She was called to host several beauty pageant events nationwide and became a spokesperson for beauty brands such as Fuller Cosmetics.  To gain television credits, she became a news anchor for the local TV network Televisa Monterrey shortly after terminating her duties as Miss Mexico.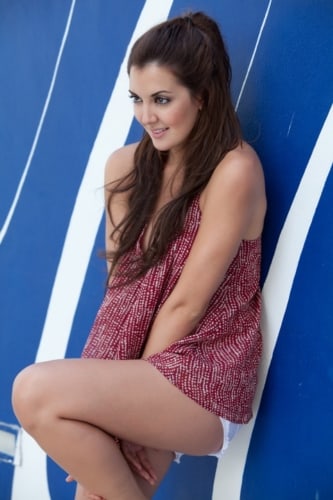 Priscila also participated in social and charity events with the Nuestra Belleza Mexico Organization and The Televisa Foundation, helping abused children.
Her Body Measurements
Priscila stands 5 feet, 8.5 inches and she possesses a 34-24-35 (32C bra size) figure.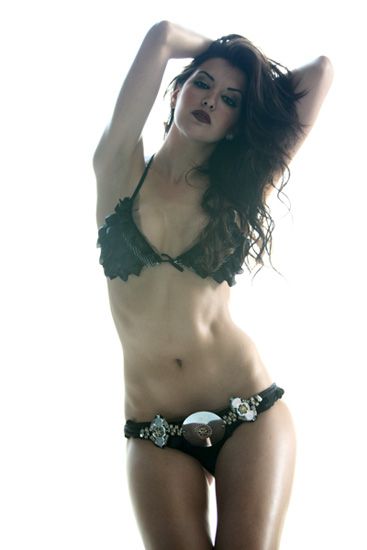 Priscila Perales Photos
Follow Priscila on Instagram for the latest about her.
And do visit our Priscila Perales page for more of her.