Liz Solari just radiates very sexy energy.  The kind that you'd want to always want to feel when you're around your wife or girlfriend.  Just kidding.  But really, we always want this type of hotness to hold or to behold.  Look at this woman…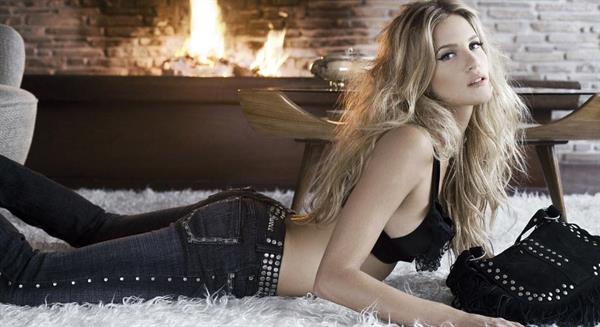 Yup, she looks like she came from your adolescent dream, huh?  The subject of your very naughty fantasies and the one you always look out for every time you are in a high-end, beautiful place.
Who is Liz Solari?
Liz is an Argentine actress who came to prominence through her performances in such Argentine films as High School Musical: El Desafío (2008), Mala (2013), and Permitidos (2016).  She is a successful fashion model as well and has worked with designers like Roberto Cavalli and Jean Paul Gaultier.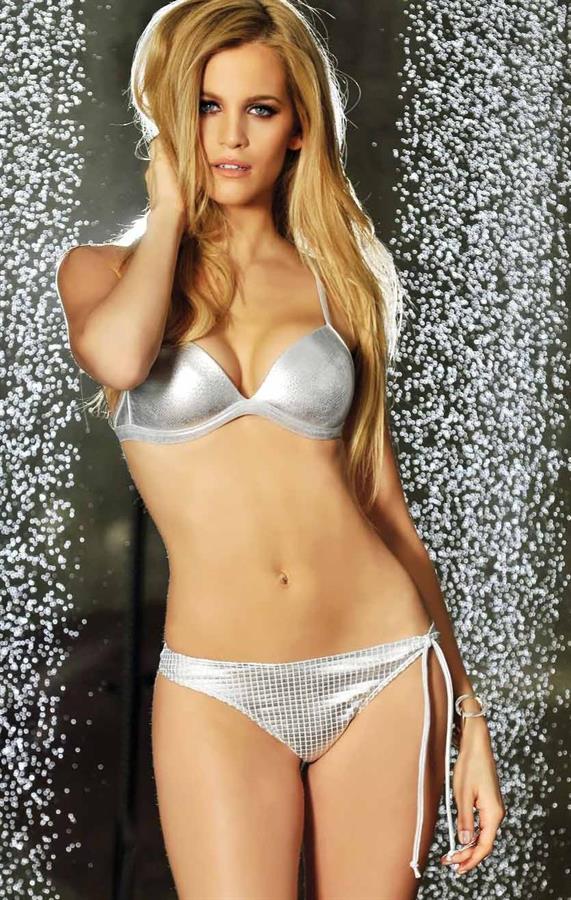 Her Early Life
María Isabel Solari Poggio Liz Solari was born on June 18, 1983 in Barranquilla, Colombia as Liz María Solari Poggio.  Her father, (Eduardo Solari), was a football coach directing Junior de Barranquilla.  Liz's family returned to Argentina when she was 3 years old.  Her uncle Jorge and two brothers Esteban, and David are professional footballers, while Santiago, her third brother, was a player for Real Madrid later also became the manager of Real Madrid FC after the departure of Julen Lopetegui.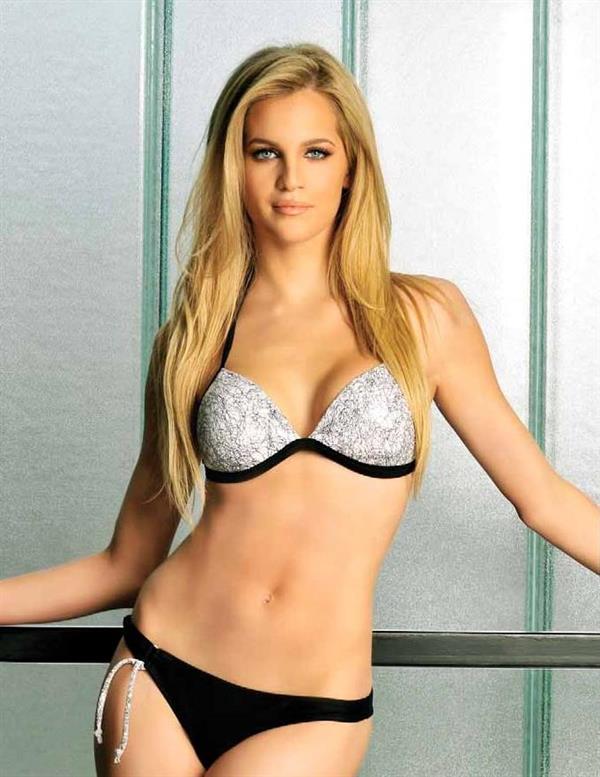 Career Journey
Liz Solari's modeling career took off when she won an international competition created by the Dotto Models agency in 2001.  She lent her face to national and international prestigious brands, and she consolidated as a top model in South America.  Liz lived in the United States and then in Europe for two years, where she worked for designers such as Roberto Cavalli and Jean-Paul Gaultier. She was the face of brands such as Zara, Ripley, Almacenes Paris, Taft, Carpisa, Scunci, and other international brands such as Pantene, Veet, Sedal.
In February 2005 she was invited by Canal 13 of Chile to participate in the jury of the XLVI Viña del Mar International Song Festival and its pilot Programme La Movida del Festival.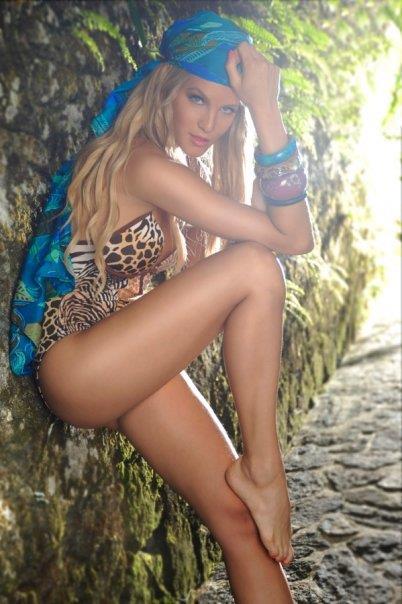 In 2008, Liz began her career as an actress.  She worked in the film El Desafio, the Argentinean version of High School Musical, and then she starred in the play "Barbie Live" which was a clear success in Argentina, Uruguay, Peru, and Brazil.  In 2009 she starred in the TV series Champs 12 at América TV. The following year, she moved to London, England, where she did an acting master at the Central School of Speech and Drama.  When finished, she attended advanced classes at Lamda.
In May 2011 she co-starred, together with Enrico Brignano, in the Italian film Ex – Amici Come Prima! And afterward, she started shooting for the comedy Benvenuti a Tavola – Nord vs Sud in Italy.  In February 2012 she was cast for the film "Mala".  Additionally, she started shooting for Polka's TV series "Sos mi hombre".
2013 saw her with two films namely First Law and Amapola.  In the same year, she starred the TV special "Historias del corazón" for the Telefé channel. In 2014 she became the host of "Il Meglio d'Italia", a TV show in Italy.  Then, she starred in "Sei Mai tata Alla Luna" which was released on January 22, 2015, also in Italy.  Also in 2015, Liz was cast in Netflix's Estocolmo, and in 2016, she appeared in Permitidos.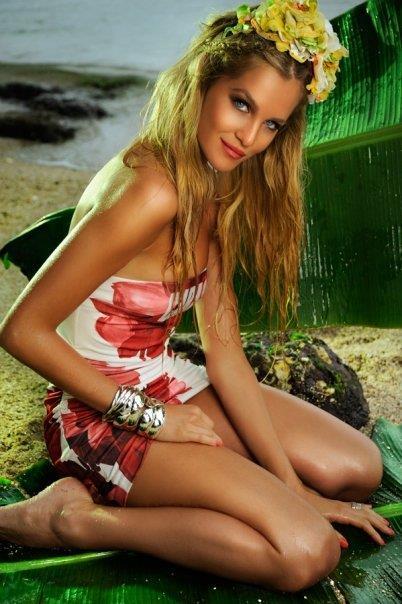 In 2015, she filmed "Estocolmo" a new tv series that will be released on Netflix in 2016, in which her role will be "Larisa".  In 2016 she starred in Cinema Permitidos, a film directed by Ariel Winograd. She is currently filming I am your karma, an international film directed by Who.
Facts and Trivia
Liz Solari is a married woman.  She is married to Walter Fara since June 18, 2018.
She is also a Unicef Ambassador in Argentina.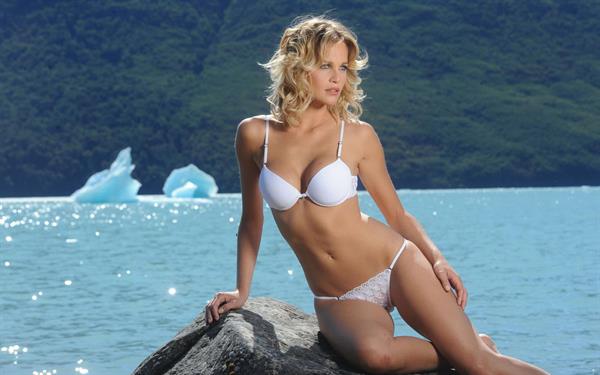 Her Body Measurements
Liz stands 5 feet, 8 inches and she has 33B-23-35 vital statistics.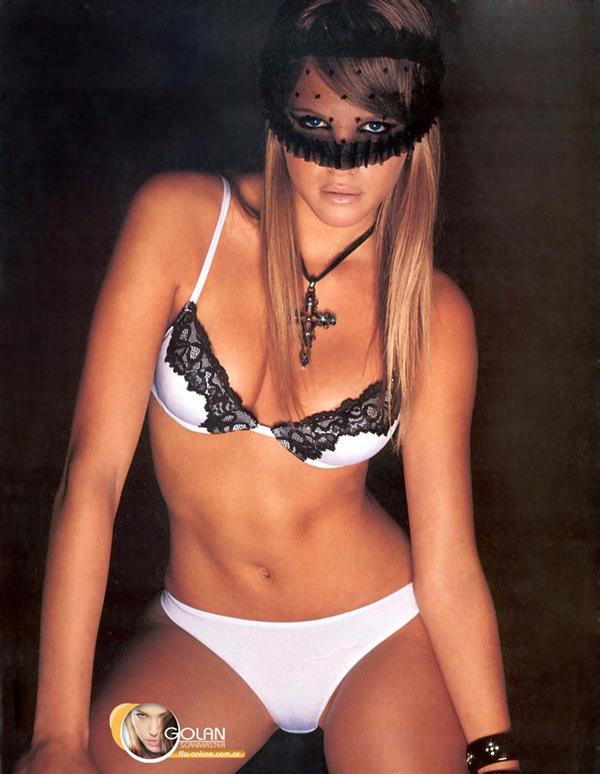 Liz Solari Photos
Follow her on Instagram for her newest personal posts.
Also, do visit our Liz Solari page for more of her pictures.