Paige Hathaway here will truly make you feel the heat.  She is probably the fittest, hottest, and most beautiful you'll see this Friday.  And yes, that is even if you are in the gym.  Man, just look at what this babe is packin'…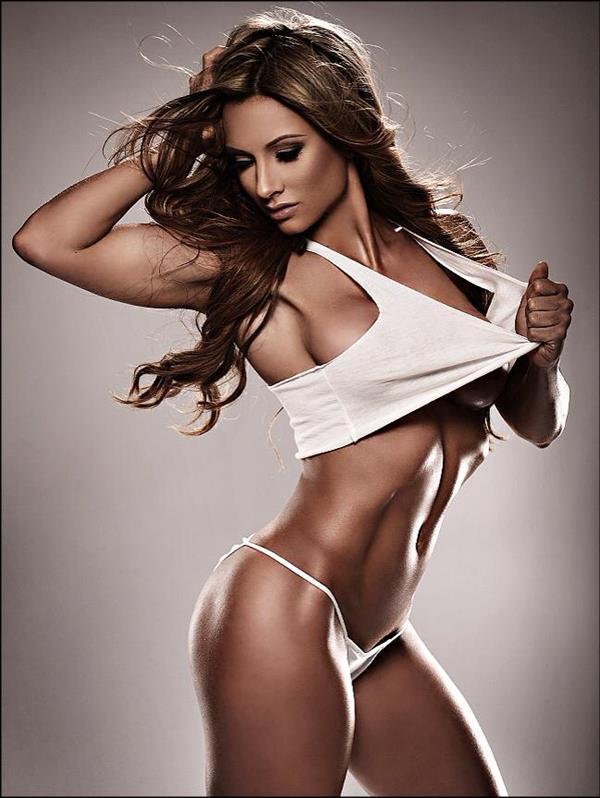 Don't you just want to be her sunblock or something?  Or maybe perhaps her towel or anyone or anything that is near her when she works out.  Okay, that is sick and perhaps a little pathetic but really…  we just want to be near her and catch a whiff of her scent.
Who is Paige Hathaway?
Paige Hathaway is an American fitness cover model, entrepreneur, and social media star best known for her fitness and motivational content posted to her Instagram account as well as her self-titled YouTube channel.  Right at the start of her career, she ranked second at the 2012 Ronnie Coleman Classic, the biggest NPC statewide competition in the United States.  The next year, she was named the FLEX August 2013 Bikini Model Search Winner.  Since then, she has graced the covers of many prestigious magazines, such as Fitness Gurls, Women's Health and Fitness, Oxygen, Inside Fitness, MOST, Livid Magazine, Muscular Development, Dakini Magazine, and many more.  She has endorsed the brand Shredz for three years.  She participated in the BodyPower UK Expo 2013 as part of the Gymshark team.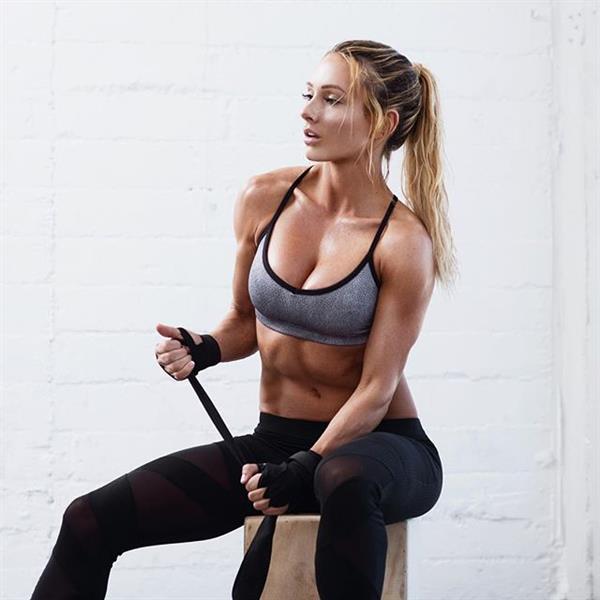 Paige has her own membership program available on her website and also provides separate personalized diet and workout regimes for interested people.  Through her website, she offers the "Fit in 5" challenge which claims to make the participants fit in 5 weeks. She has also released her own calendar in 2017.
Her Early Life
Paige Marie Hathaway was born on July 31, 1987, in Minnesota. Paige's family was very unstable.  She lived in a trailer with an alcoholic father, surviving off food stamps.  Her parents eventually divorced, and the 4-year-old Paige suddenly found herself in the middle of a custody battle.  Her mother was desperate to keep Paige – she left to live with a man in Texas who she had met online, taking Paige with her.  It wasn't long until the police tracked her mother down and placed Paige into the hands of her grandmother.  She even spent some time in foster care and was raised by some of her other relatives.  After her 16th birthday, she moved out to live on her own and settled in the state of Oklahoma.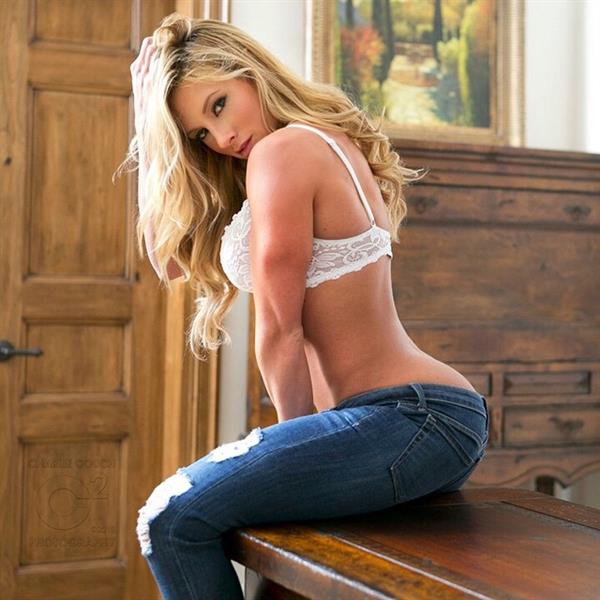 As soon as she was old enough, Paige worked several jobs to fund herself through college.  Even as a student she had a passion for working out and would train in the university gym on campus whenever she could.
Career Start
Paige Hathaway was physically active as a child and was passionate about soccer during her high school years.  However, she never even thought of pursuing a career in athletics or fitness modeling.  Her life took a steep turn after a local trainer at the gym requested her to compete in a fitness show when she was in college.  At that time, Paige, who had gone through a rough childhood, was enjoying her free life at college fully, partying with her sorority, and rejected the offer a number of times initially.  She eventually came out of her "sorority phase" and accepted the offer to participate in the contest.
The next four months were tough for her, as she started dieting and trained exhaustively following a strict schedule.  It all paid off when she ranked 2nd in her division of the 2012 Ronnie Coleman Classic.  A few months later, her social media fame exploded as she started to show off her well-built body on Instagram.  She now has huge following on Instagram.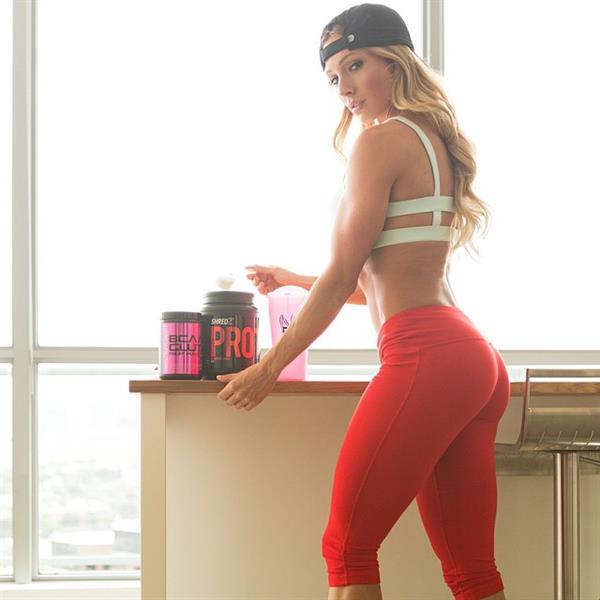 Winning her first fitness show gave her life a direction, but Paige Hathaway had to work hard to become the role model she is today.  In fact, she lost two competitions very badly just after her first win.  However, instead of being disheartened, she continued her fitness journey.  After a visit to the 2012 Olympia Expo, she was eventually signed by Shredz, a company providing nutritional supplements and fitness information.  As soon as she got a foothold in the industry, she started to engage more people through her social media accounts.
Facts and Trivia
Eager to work as a fitness model, she mailed her portfolio to almost every publication.  It took her some time to hear back from one publication, Women's Health magazine, but they could not sign her as she was not represented by an agency.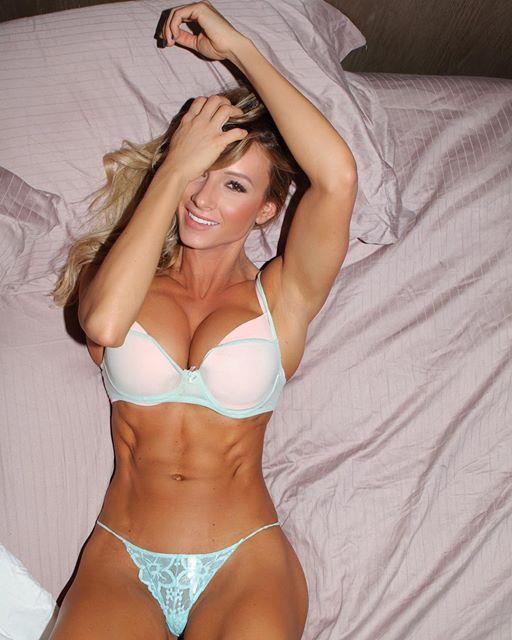 In March 2017, former 'Bachelorette' star, Chase McNary, revealed that he is currently seeing Paige Hathaway.  While he didn't mention her name at first, as it was only a budding relationship, his fans were quick to piece together evidence found on his social media accounts to deduce it was Paige, which he confirmed eventually.
Her Body Measurements
Paige stands 5 feet, 4 inches and she rocks a 38-26-38 (34D) figure.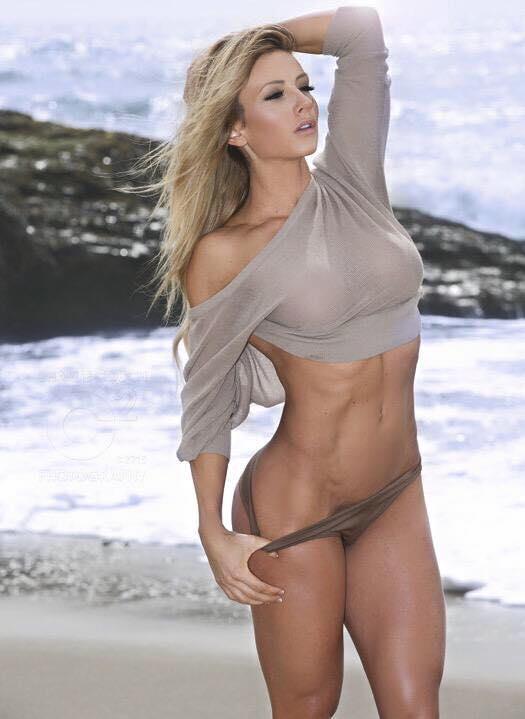 Paige Hathaway Photos
Join her over 3.9 million followers on Instagram for her latest personal posts and workout tips.
Also, do visit our Paige Hathaway page for a good amount of her super sizzling pictures.