Zaira Nara will make you go "oooh" with her hot, hot pictures.  And it's not just her physique that will leave you in awe.  There's also her beauty, how she projects, and everything else.  But the thing with this insanely hot woman is, aside from being the sister of equally hot Wanda Nara, she stays in your memory for a long time.  Yup, even if you've already spent a good amount of time with other Latina hotties.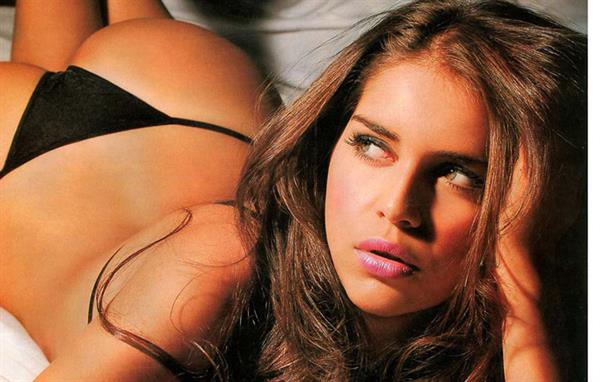 Who is Zaira Nara?
Zaira is an Argentine model, dancer, and TV host who became known for her appearances for global brands such as McDonald's, Gillette, and Pantene.  She has also graced the cover of Argentine editions of Cosmopolitan and Women's Health.  She has also achieved international recognition for her resemblance to the Brazilian supermodel Adriana Lima.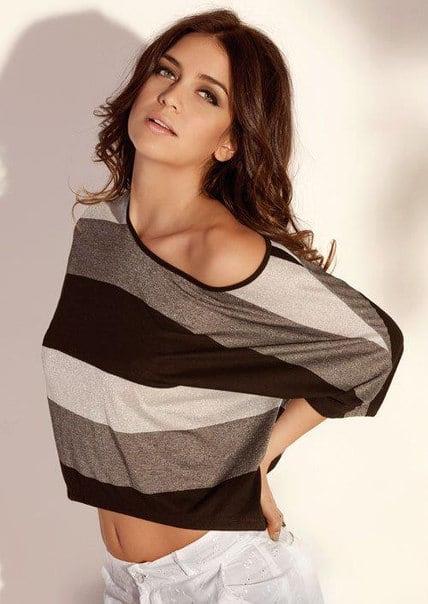 Her Early Life
Zaira Nara was born on August 15, 1988 in Boulogne Sur Mer, Argentina, to Andres Nara and Nora Colosimo.  She used to accompany her mother to the sets of her older sister's (Wanda Nara) programs and learned dancing, singing, and theatre after school.  She attended the University of Belgrano where she enrolled in a law course.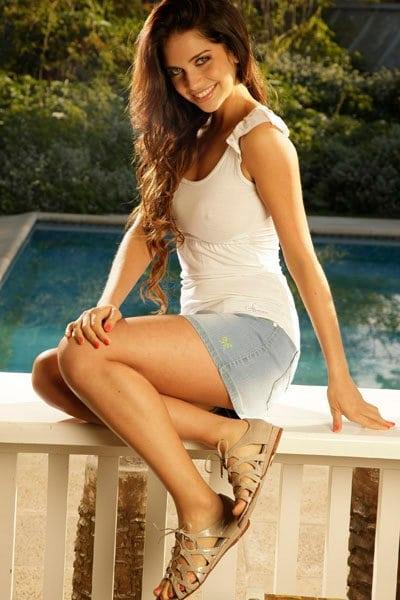 Career
Zaira Nara, following her older sister Wanda Nara, started working as a child model during her early years after she was spotted by the producers of the show her sister was filming for.  They offered her a part in a commercial, which her family agreed on.  Doing her first commercial at the age of five, she appeared in a number of commercials for Unicenter, Shimmy, McDonald's, and La Serenísima in the following years.  As a teenager, she got signed to the modeling agency Dotto Models.
In 2008, she left Dotto Models to join another modeling agency named Chekka Buenos Aires.  While working with the agency, she bagged a number of high-profile advertising contracts, representing a number of prestigious clothing, lingerie, and cosmetics brands.  She later became a part of the Multitalent Agency, which was formed in 2009.  She has also been featured on the covers of the Argentine editions of popular magazines such as 'Cosmopolitan' and 'Women's Health'.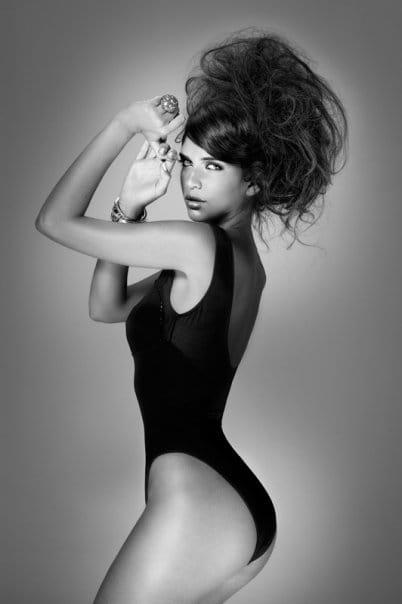 Zaira Nara debuted on television at the age of 16 as a presenter on the show 'Música total'.  In 2008, she appeared on the show 'El último Vuelo del día' (The last flight of the day), followed by an appearance on the show, 'Animérica', the next year.
In 2008, she began her stage career with the play 'El Libro de la Selva' (The Jungle Book).  She would later return to theatre in 2013 with the play 'Los locos Grimaldi' (Crazy Grimaldi).  Her breakthrough role came in 2009 after her mother received a call from the producers of the Telefé series 'Justo a tiempo' (Just in time) while Zaira was vacationing with her boyfriend in Spain.  After appearing on six episodes of the show, she became the host of the show during 2010 and also hosted another program, 'La Cocina del Show'.
In 2010, Zaira participated as a contestant in the sixth season of the Argentine dancing competition show 'Bailando por un Sueño' (Dancing for a dream).  She competed on the show and finished 9th before being eliminated.  Her sister, Wanda Nara, was selected as a contestant on 'Bailando 2011', the next series of the dance show, but later withdrew because of her pregnancy.  Zaira replaced her sister on the show and went on to finish as the 17th.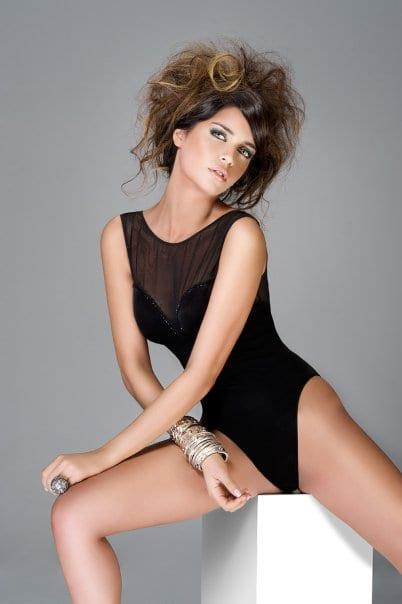 In 2016, she became the host of the Spanish-language talk show 'Morfi Café' and has hosted six episodes of the show 'Morfi, todos a la mesa' between 2016 and 2017.
Facts and Trivia
In 2010, she was named the 47th sexiest woman in the world by 'FHM' magazine.  The following year, she won the Ballon Rose, an honor awarded to the most beautiful woman of football of the year.
In 2009, Zaira Nara started dating Uruguayan footballer Diego Forlán, and announced her engagement to him two years later on March 9, 2011.  However, the two broke their engagement a few months later in June 2011.  She dated tennis star Juan Monaco from 2011 to 2014, then began a relationship with Jakob Von Plessen in 2015.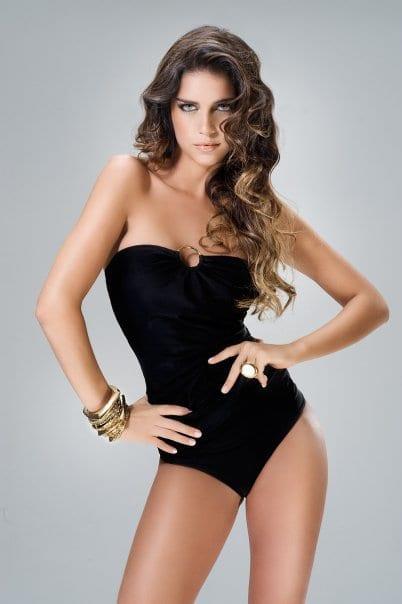 After canceling her engagement with footballer Diego Forlán in 2011, Zaira Nara posted a cryptic tweet stating "It's a good thing I did not get married," which immediately created a sensation in the media.  While the two did not give a reason for the split at that time, Zaira later revealed that she was hurt after learning about his bachelor party preparations with fellow football players and other women.
After she announced the name of her daughter, Malaika, it caused a lot of speculation in the media as to why she chose that name.  Zaira later revealed in an interview that she had heard and loved a Swahili song by the same name, which means "angel", during her visit to Kenya while three months pregnant with her child.
Her Body Measurements
Zaira Nara stands 5 feet, 8 inches and she rocks a 35-23-35 figure.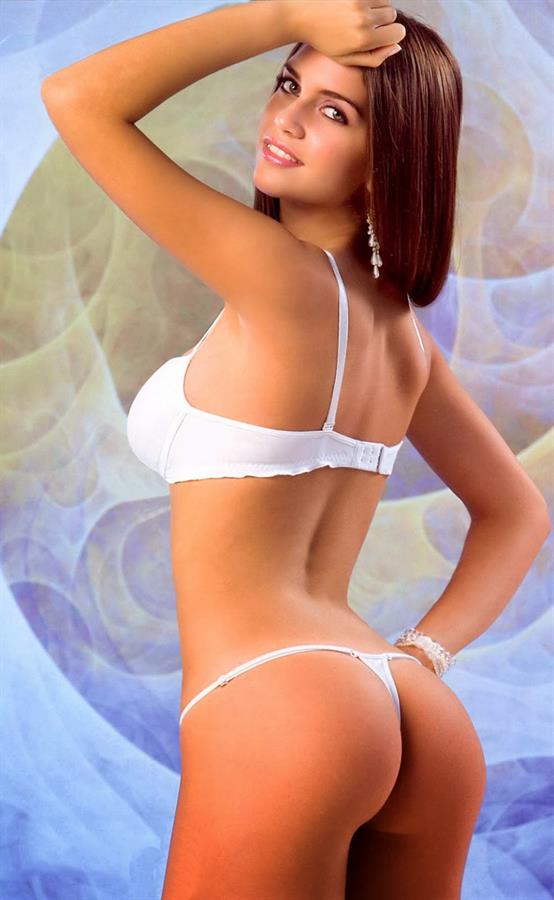 Zaira Nara Photos
Join her over 4.1 million followers on Instagram for her latest personal posts.
Also, don't forget to visit our Zaira Nara page for more of her steamy pictures.