Maria Eugenia Suarez, also known as China Suarez is a beauty that most of you, I think, are familiar with.  You've seen her before and you've wondered about what it's like to be with her…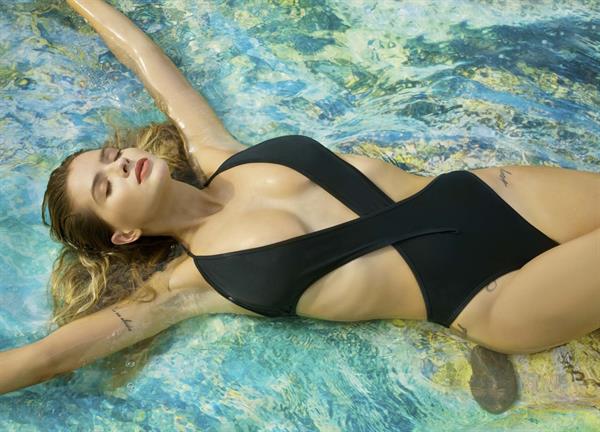 Oh yes!  She possesses hotness that would just make you pause and wonder how a beautiful creature can walk among us.  Every inch of her is a masterpiece by a higher being.  And yes, she truly deserves a spot on our Friday Feature.
Who is Maria Eugenia Suarez?
Eugenia or China is an Argentine actress, model, and singer.  She got worldwide fame as an actress for her role as Jaz Romero on the TV series Casi Ángeles.  She also gained popularity during her time in the pop group Teen Angels.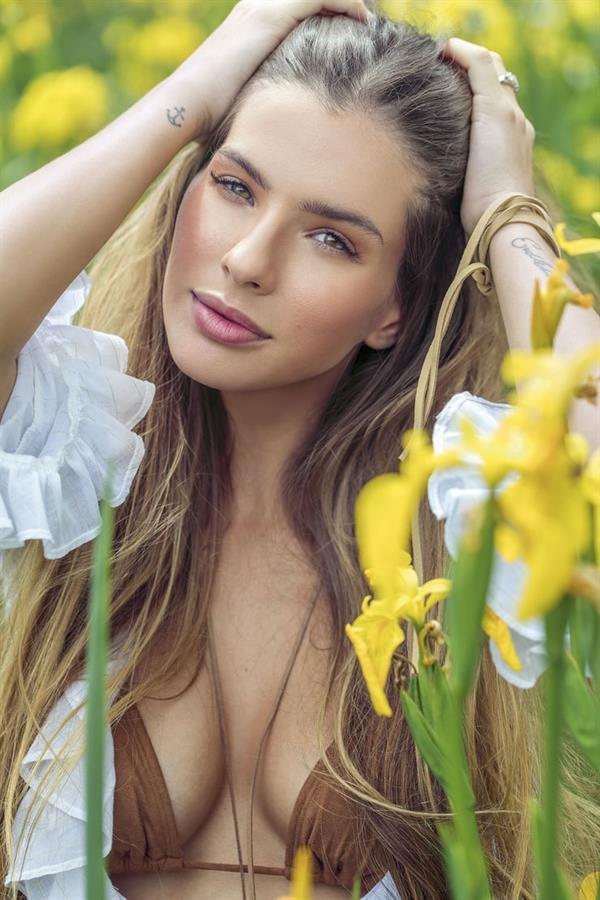 Her Early Life
María Eugenia Suárez Riveiro was born on March 9, 1992 in Buenos Aires, Argentina.  Her maternal grandmother, Marta Mitsumori, was born in Argentina and is of Japanese descent and she has cousins living in Kōchi Prefecture in Shikoku, Japan.  During her childhood, Eugenia attended the Instituto Corazón de María up to her third year of secondary school and completed her secondary studies at ESBA Barrio Norte.  She also attended Divino Corazón de Jesús, located in Palermo, Buenos Aires, only for 7th grade.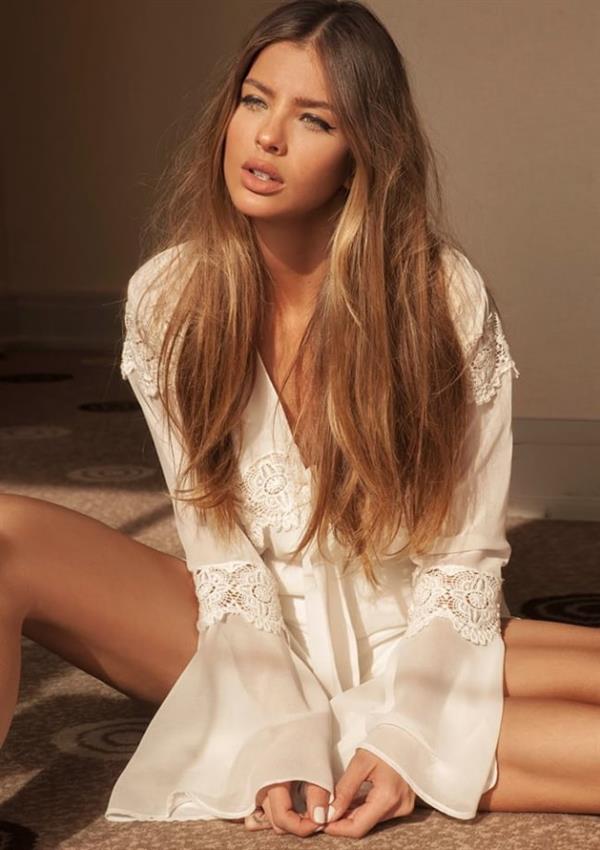 Career Journey
Eugenia began her modeling career at the age of 6.  During those times, the photographer recognized her style and outstanding appearance on the stage.  She made her debut as an actress when she was eleven years old in the television series Rincón de luz (2003). In 2004 she had a small role in the television series Floricienta playing the younger sister of Muni Seligmann's character.  A year later she appeared in Amor mío (Argentina) and in 2006 in the sitcom Amo de casa.
Between 2007 and 2010, she played Jazmín "Jaz" Romero in the television series Casi Ángeles (marketed in English as Teen Angels) and its theatrical adaptations, created by Cris Morena.  The pop musical group Teen Angels emerged from the show, with Eugenia being a band member. In early 2011, she left the band and was replaced by Rocío Igarzábal.  Eugenia received the Kids Choice Awards Argentina for favorite actress for her work on Casi Ángeles.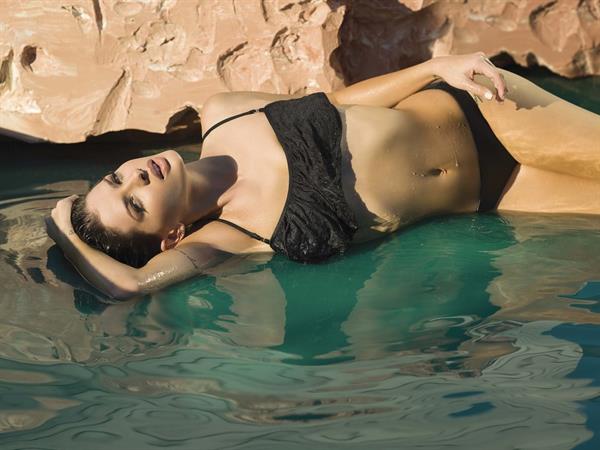 Between 2011 and 2012, she was part of the cast of Pol-ka's Los Únicos.  She later starred with Nicolás Pauls in a miniseries produced by Cosmopolitan Television, 30 días juntos (in English, 30 days together).
In 2013 Suárez went back to working with Pol-ka in the comedy Solamente vos, where she worked with her costar from Casi Angeles, Lali Espósito.  In 2014 she co-starred in the telenovela Camino al amor with Mariano Martínez, Sebastián Estevanez and Carina Zampini.  Also in 2014, she was invited to star in the second season of Tu cara me suena, aired on Telefe, where she imitated Nicole Kidman from the movie Moulin Rouge! along with fellow actor Fernando Dente.  Suárez also starred in the music video for Hoy, by David Bisbal.
In 2015, she made her first appearance on the big screen with Abzurdah.  Eugenia recorded her own version of Soda Stereo's Trátame Suavemente for the movie.  For its performance, she received the Premio Sur, as Best New Actress.  On July 18, 2015, she was an ambassador of Argentine cinema at the Platino Awards.
During the course of the year, she launched her own clothing line, which includes clothes, blouses, pants, tops, dresses, purses, and necklaces.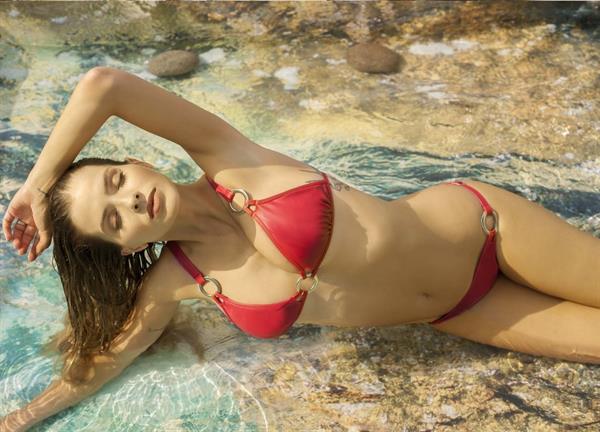 In 2016, Suárez starred in the romantic comedy El hilo rojo, alongside Benjamín Vicuña and directed by Daniela Goggi.  She also voiced Meena in the Spanish version of the American animated film Sing.  In 2017, she returned to star with Vicuña in Los Padecientes, a film by Nicolas Tuozzo based on the novel by Gabriel Rolón.
In 2019, Eugenia returned to the small screen in the historical telenovela: Argentina, Tierra de Amor y Berganza, produced by Pol-ka. There, she played the role of Raquel, a Polish woman that is tricked into traveling to Argentina by the promise of marrying a rich man, when in reality she is brought there for prostitution.  Later, Suárez starred in the series Tu Parte del Trato, where she played a female police officer.
Facts and Trivia
From 2012 to 2013, Eugenia dated actor Nicolás Cabré. They have one daughter, Rufina, born on July 18, 2013.  She and Spanish singer David Bisbal dated from early 2014 through June 2015.  Since 2016, she has been in a relationship with actor Benjamín Vicuña, with whom she has two children: daughter Magnolia, born in 2018, and a son, Amancio, born in 2020.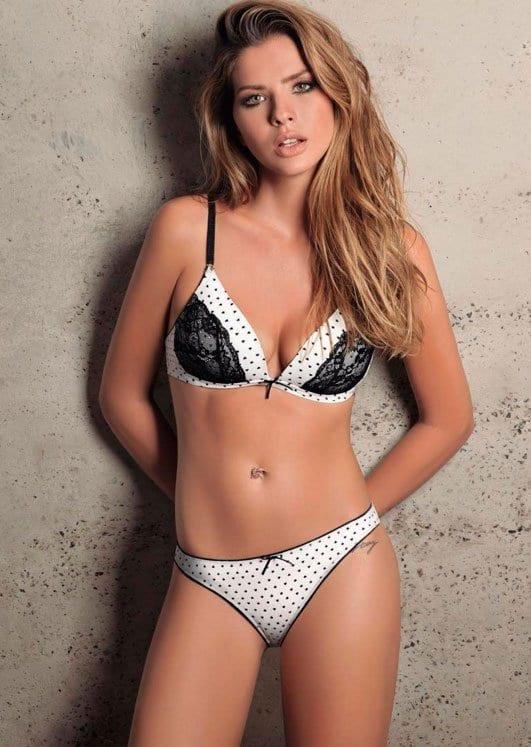 Eugenia has confessed in a television program that she suffered from bullying during her secondary studies because she was famous and worked in television.
Her Body Measurements
Eugenia stands 5 feet, 6 inches and she rocks a 34A-24-35 figure.
Maria Eugenia Suarez Photos
Follow her on Instagram for her newest personal and other modeling posts.
Also, don't forget to visit our Maria Eugenia Suarez page for more of her pictures.