This fine specimen is truly deserving of our Friday Feature spot.  Why?  Look at her…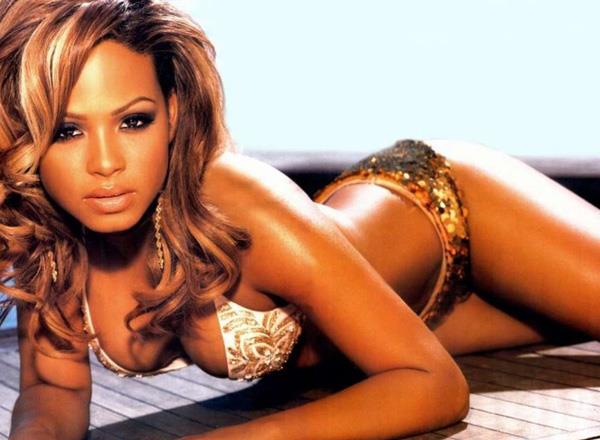 Christina Milian possesses the face and the body that could melt a spectator.  Yup, she is so hot that even your hardest can be just like a candle.  Oh, and aside from being an angel of hotness, this woman is also uber talented.  And yes, you won't be able to take your eyes off of her as she is just a joy to look at…
Who is Christina Milian
Christina is an American R&B and pop singer whose 2001 debut single, "A.M. to P.M.," peaked at #3 on the UK Singles Chart.  She is also an actress, she earned her first lead role in the 2003 teen comedy Love Don't Cost a Thing.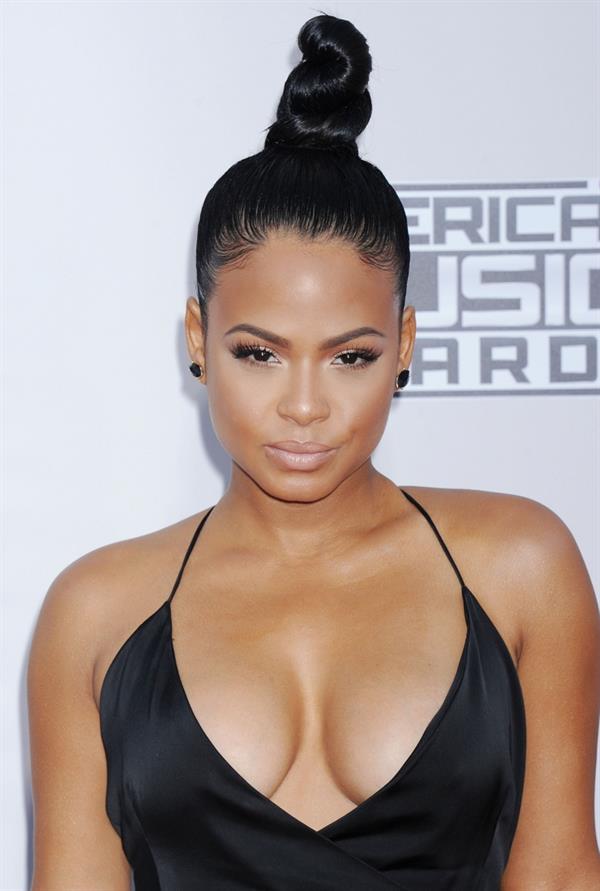 Her Early Life
Christina Milian was born as Christine Flores to Carmen and Don Flores on September 26, 1981, in Jersey City, New Jersey.  She is the oldest of the three daughters born to the couple.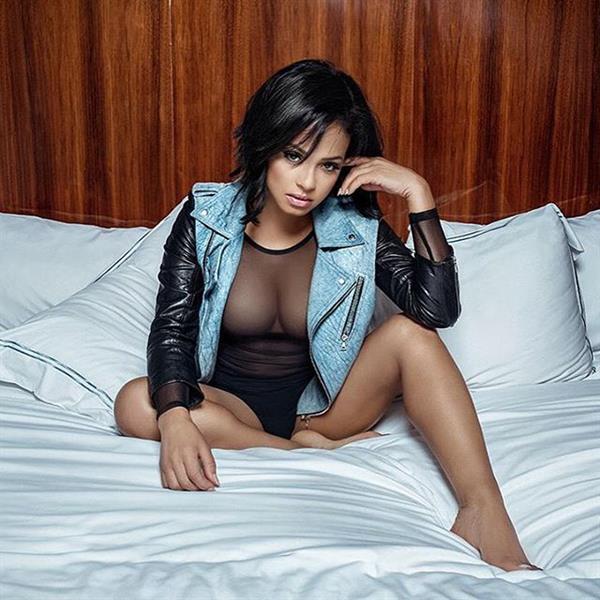 At an early age, she changed her name from Flores to Milian and moved with her family to Waldorf, Maryland.  Since the tender age of four, she showed sparks of making it as an entertainer.  Her family soon realized her potential as an imaginative and creative child and fully supported her ambition to pursue a career in entertainment.
Music Career
Her parents realized her passion for singing and acting and relocated to Los Angeles to open for her a door full of prospects.  She started it off as a singer, releasing her debut self-titled album under Def Jam.  The singles from the album were much appreciated and positioned her among the top singers from the very start.
She made her debut with her first-ever professional musical appearance for Ja Rule's second studio album, "Rule 3:36' performing vocals for the song, 'Between Me and You'.  The song peaked at number 11 on the Billboard charts.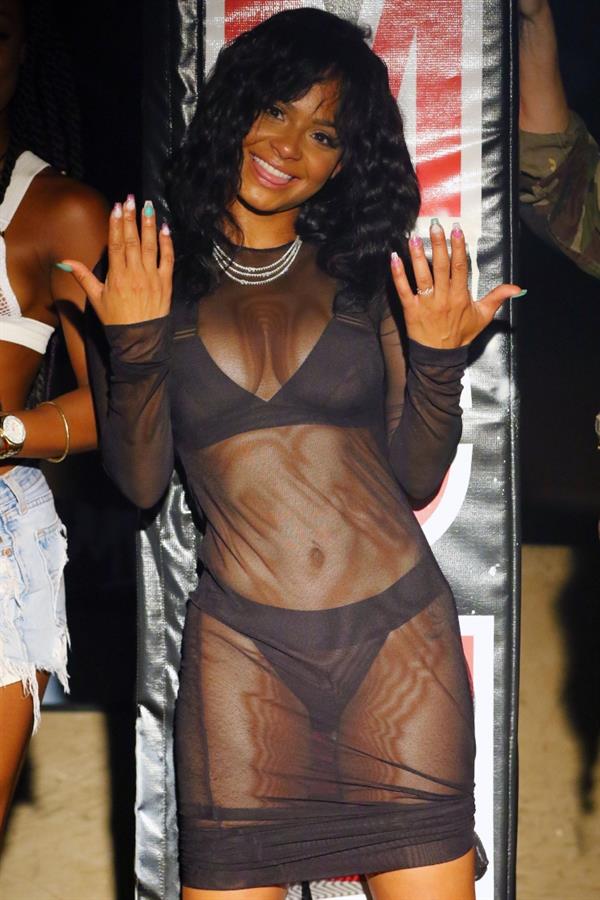 Following this, she performed back vocals for a number of singers and co-wrote various singles before recording her self-titled debut album.  The album, 'Christina Milian' upon its release debuted at the number 23 position selling more than 101,986 copies.
In the US, the release of her debut album was postponed in the aftermath of the September 11 attacks – to be finally released in 2002.  However, she eventually curtailed its release and instead issued two singles from the album, 'AM to PM' and 'When You Look at Me'.
Following the mixed response from both the critics and the public, she contributed to the singles of established singers such as British rapper Romeo's 'It's All Gravy', Hilary Duff's Christmas album song 'I Heard Santa on the Radio' and theme song for the hit Disney series Kim Possible, 'Call Me, Beep Me!'.
Acting Career
Following the success of her singing career, she tried her luck in front of the camera.  At nine, she first auditioned for a role with the local talent agencies.  She played the spoof in a number of commercials before bagging the lead role in the musical 'Annie'.  Four years later, she moved to Los Angeles along with her mother and sister siblings to try her luck.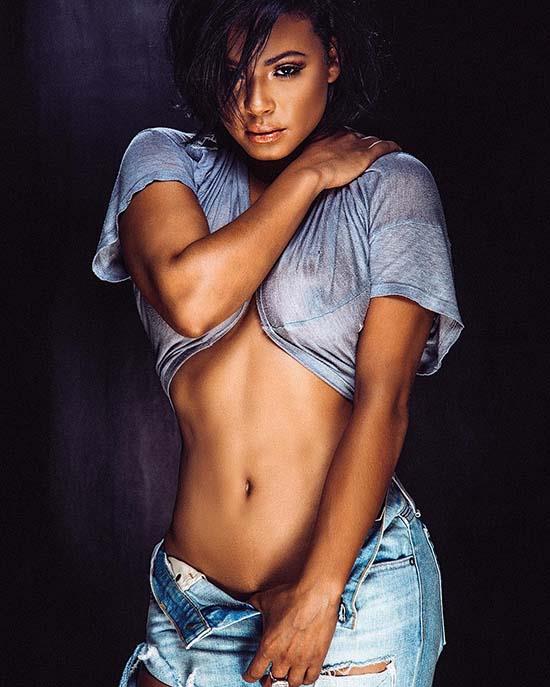 She won an Imagen Award in 2013 for her role in A Snow Globe Christmas.  In 2015, she began playing the character Vanessa on the FOX comedy series Grandfathered.
Prior to that, Christina played minor roles in films and televisions, including 'Sister, Sister', 'Smart Guy', 'The Steve Harvey Show', 'Get Real', 'The Wood' and 'American Pie'.
Following this, she auditioned for a role in the film, 'Torque' which she eventually bagged.  Later on, she played the lead role for the film, 'Love Don't Cost a Thing'.
Back to Singing
Christina returned to singing but soon realized that the trend in the music industry had changed which propelled her to stop recording and tour overseas.  She returned to come up with her second studio album, 'It's About Time'. The album opened to mixed responses from critics and audiences who applauded the club tracks and talked low about ballads.
'It's About Time' debuted and peaked at number 14 on the Billboard 200 album chart and number 21 in the UK, selling a total of 382,000 and 63,708 copies respectively.  It's single, 'Dip It Low' became her biggest hit to date and was certified Gold by the RIAA.  It, along with the album, earned a Grammy Award nomination.
She switched to acting yet again and starred in 'Be Cool', the sequel to 'Get Shorty'.  Christina also recorded two songs in it.  She followed this up with a lead role in the horror flick, 'Pulse'.
Realizing the changing trend in preferences of the audience in music, she released an urban record with an aim to build on a true-fan base.  She then started working on her third studio album which was eventually released in 2006 under the title, 'So Amazin'.  The album peaked at number eleven on the Billboard 200 albums, selling more than 163,000 copies in total. Much like its predecessors, it also garnered a mixed response.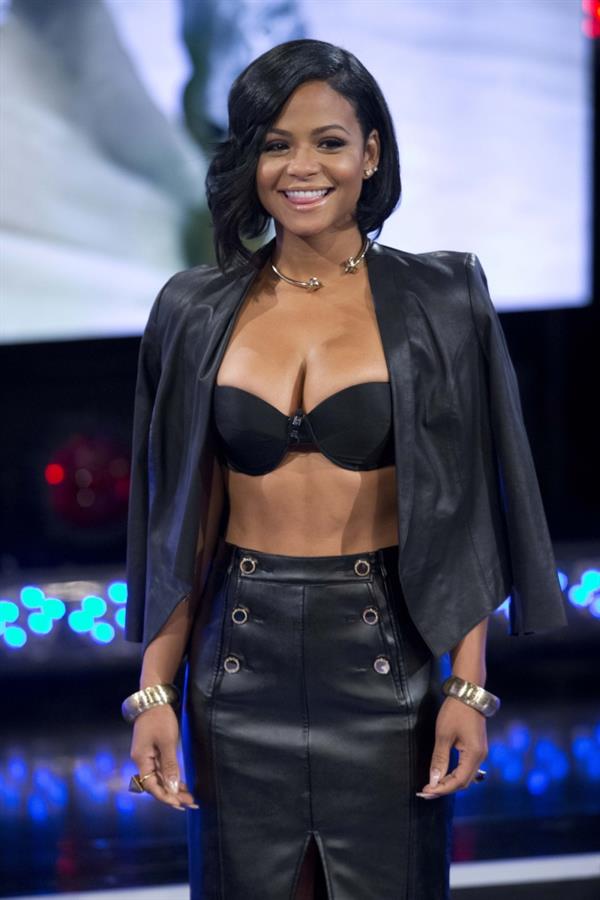 In 2006, she ended her contract with Island Def Jam label and came up with her first compilation album, 'The Best of Christina Milian'.  Two years henceforth, she signed a contract with MySpace Records.  The same year, she came up with the single, 'Us Against the World'.
Following this, she started working with The-Dream, Tricky Stewart, and L.O.S. Da Maestro, which led to her signing a deal with Radio Killa Records.  Eventually, she changed the title of her forthcoming album to 'Elope'. The album, scheduled to be released in 2009, was delayed.
As for her acting career, she starred in the Christmas television movie, 'Snowglobe' and played the lead role in The CW's new show, 'Eight Days a Week', and a minor role in 'Ghosts of Girlfriends Past'.  Furthermore, she starred in the lead role in the straight-to-DVD film 'Bring It On: Fight to the Finish'.
In 2011, she collaborated with The Jackie Boyz for the song titled 'Memory', which was released in Japan.  The song is set to appear on their album 'Songs In My Blackberry'. Her album, 'Elope' was further delayed.
Facts and Trivia
Christina chose to use her mother's last name so as to be eligible for a wider variety of roles.  She appeared in advertisements for Wendy's and had a role in a production of Annie.
This American actress and singer-songwriter is a self-confessed fan of Janet Jackson and looks up to the latter as one of her musical inspirations.
In 2006, she won Ozone Award for Best R&B Female, which she followed in 2008 with the Imagen Foundation Award for Best TV Actress for 'Snowglobe'.  In 2013, she won an Emmy Award for Outstanding Reality-Competition Program for 'The Voice'
Also in 2013, she participated as a contestant on the reality show, 'Dancing with the Stars' season 17.  In it, she partnered with professional dancer Mark Ballas
In 2015, Christina was seen in her reality show Christina Milian Turned Up.  The show covered the daily lives of Christina, her mother and her two sisters.  In the same year, she was seen in the FOX comedy series Grandfathered.
In 2019, she starred in the Netflix romantic comedy Falling Inn Love.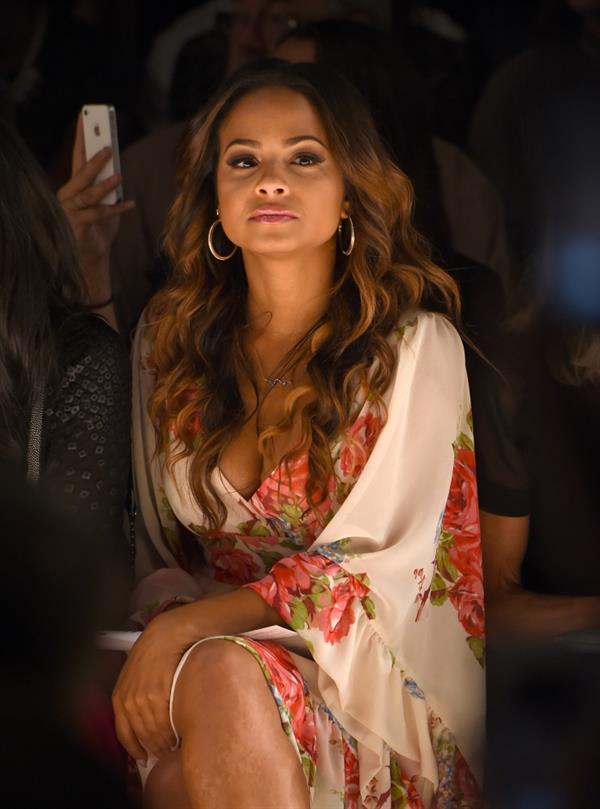 Over her career, she has been nominated a couple of times both as an actor and a singer. Her most prized nominations include the 2005 Grammy Award nominations for Best Contemporary R&B Album and Best Rap/Sung Collaboration.  The same year, she won the Humanitarian Award at the Reign fundraiser from the Elton John AIDS Foundation.
Christina Milian has been actively working with the Children Uniting Nations charity, in which she serves as a big sister to foster children.
Christina Milian was in a romantic relationship with Nick Cannon.  The two struck it well for two and a half years until they parted ways, after she complained of his infidelity.
She then started dating musician The-Dream. They were engaged in 2009 to marry each other in September.  The couple was blessed with their first child, a daughter Violet Madison Nash, in February 2010.  However, before the birth of the child, the two separated making a formal announcement only in July 2010.
In September 2010, she started dating Jas Prince. Three years henceforth in 2013, it was announced that the two were engaged.  They called off the engagement in June 2014.
In 2017, she began dating singer M. Pokora.  The couple was blessed with a son Isaiah on January 20, 2020, and another son named Kenna on April 23, 2021.  Christina and Pokora got married in December 2020.
Her Body Measurements
Christina Milian stands 5 feet, 2 inches and she rocks a 36-23-35 (34B bra size) figure.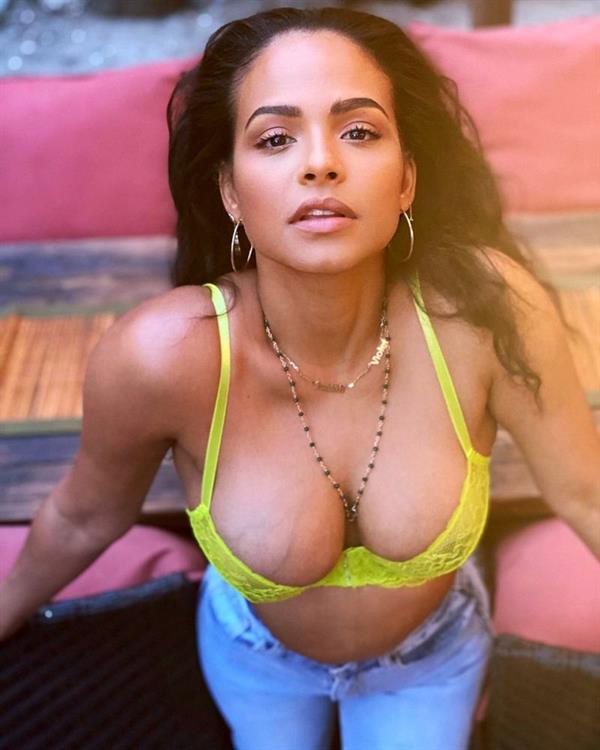 Christina Milian Photos
Join her over 6.6 million followers on Instagram for her latest personal posts.
And don't forget to visit our Christina Milian page for oodles and oodles of her pictures.