Now about we feature a doll?  No, I mean, a real woman but she looks like a doll.  And no, she's not a cosplayer.  Well, she is.  Sometimes…  but she claims she's more than just a cosplayer…  Okay, so here's the quite controversial (yup, before. Read on) Belle Delphine.  That pink hair and fresh look of hers is just irresistible, huh?  Like you just want to cradle her in your arms after giving her a good…  you know.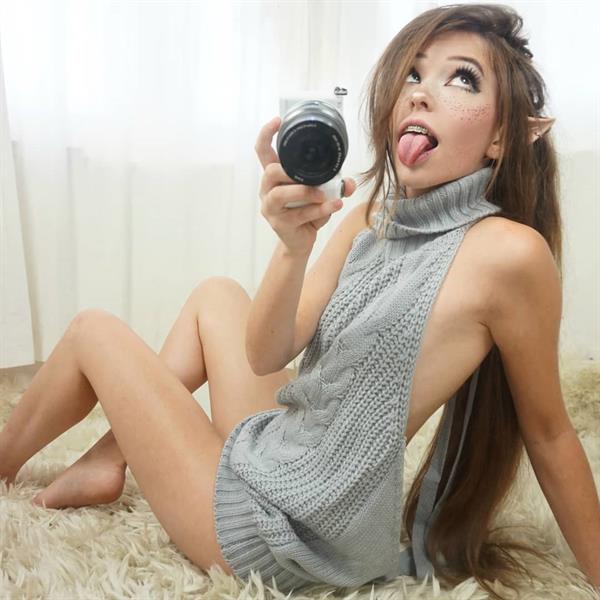 Who is Belle Delphine
Belle is a South African cosplayer, baby doll model, and social media personality.  She has gained popularity for her Instagram account, on which she posts photographs of herself in fairy and kitten costumes. Delphine became active on social media sometime in the mid-2010s. She also has a popular YouTube channel with tens of thousands of subscribers.  She is especially known for posting Japanese ahegao photos.  In March 2018, Delphine created the patron page, 'Belle Delphine is creating photos and lewd content' so that her fans can support her more directly.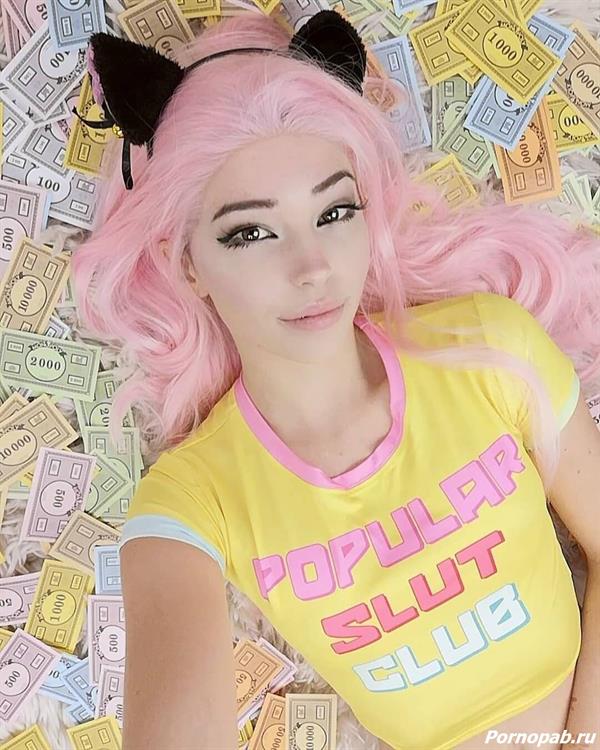 In mid–2019, she gained notoriety through creating a satirical Pornhub account and selling her "GamerGirl Bath Water" product through her online store.  Shortly after, her Instagram account was deleted due to community guideline violations.  After a hiatus from October 2019 through June 2020, she started an OnlyFans account, on which she posts adult content and began uploading YouTube music videos that were markedly explicit.
Her Early Life
Belle was born as Mary-Belle Kirschner on October 23, 1999, in Capetown, South Africa in a devout Christian household.  After her parents divorced, she and her mother moved to England and settled in Lymington, Hampshire.  She attended Priestlands School but dropped out at the age of 14 due to being bullied online.  When she was 13 years old, she began working at a coffee shop.  Later, she was employed at a restaurant as a waitress.  She also cleaned dishes in a kitchen after school for six months.  After she turned 16, she distributed babysitting leaflets to her neighbors.  As a nanny, she has worked for several families in her area.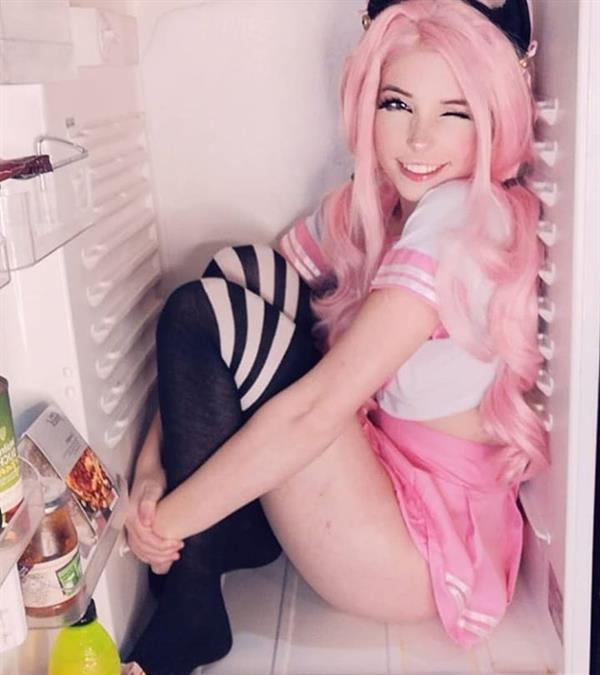 Career Journey
When Belle was 14 years old, she began posting pictures of her cosplay onto her Facebook account (which was later deleted and described her old cosplay posts as "low-res and dimly lit") after she turned the follower option on, the page grew rapidly.  Over the course of the subsequent two to three years, she had accumulated over a hundred thousand followers.  During this period, her followers were predominantly girls.
A few years later, she purchased a campervan and spent a month traveling around France.  When she finally returned, she did not know what to do with her life.  She knew that she did not want to have a conventional career.  She felt completely lost at the time.  Delphine eventually took the decision to pursue a career as a social media personality.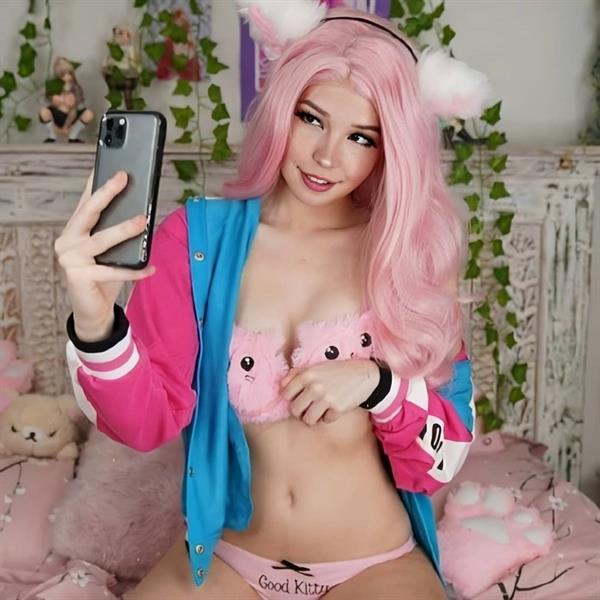 She did not own a proper phone until she was 18 years old and had to purchase one to use Instagram.  The oldest selfie on her Instagram was uploaded on March 28, 2015.  Between March and July 2015, she posted content on Instagram on a regular basis.  However, it is since September 2018 that she has become really active on the platform.  She has garnered several million followers because of her NSFW content.  Her posts are often photographs and videos of her cosplaying various characters from Japanese anime and manga.
Belle was listed as being involved with three companies that were incorporated between October 2018 and July 2019: Innovative Artists, Plain Jane Investments, and Belle Store.  Innovative Artists and Plain Jane Investments additionally list an individual named Joshua John Gray, with Gray resigning from Innovative Artists in 2019.  Innovative Artists was formerly named under Belle Delphine Limited.
Social Media Hiatus
On July 19, 2019, Belle's Instagram account was banned.  A spokesperson for Instagram stated that her account had violated the community guidelines, though the specific post or reason was not provided.  Belle stated she was in contact with Instagram to restore her account.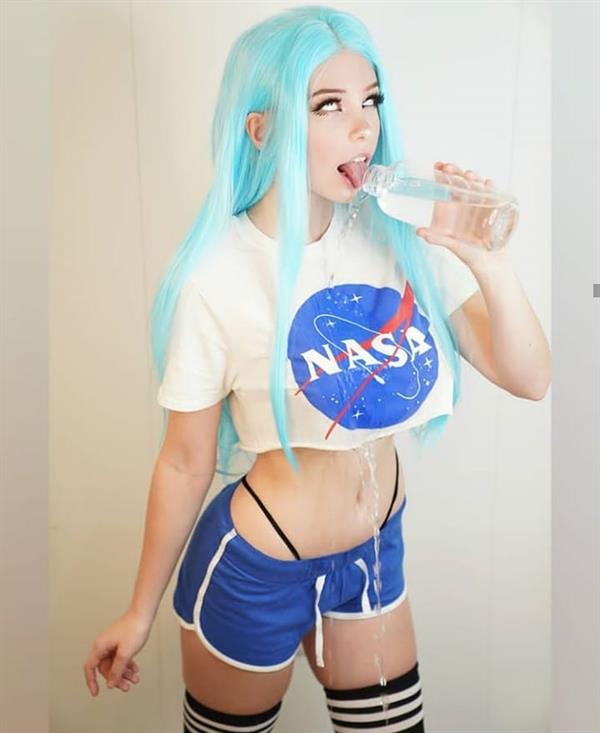 Belle continued using her Patreon and Twitter accounts.  On October 7, 2019, Delphine tweeted an image of a mugshot of herself, with a caption detailing that she was arrested.  The image contained a "Metropolitan Police Service" watermark, although there was not any external proof of an arrest from the Metropolitan Police or otherwise.  Belle later stated that someone had stolen her pet hamster at a party and that she vandalized that person's car in retaliation, resulting in her arrest.  Online publications and users questioned the authenticity of her claims.  Delphine uploaded her fourth YouTube video in November 2019, before taking a break.
Transition to OnlyFans and Adult Content
In June 2020, Belle returned to social media with a YouTube music video parodying the song "Gooba" by American rapper 6ix9ine.  The video also promoted her newly-launched Instagram, TikTok, and OnlyFans accounts.  The Spectator and Business Insider reported that her OnlyFans account draws in over $1.2 million (£1 million) per month.  In September, Delphine uploaded a music video for Doll.ia's "Plushie Gun" song, which featured her twerking, licking a razor blade, and playing with toy guns.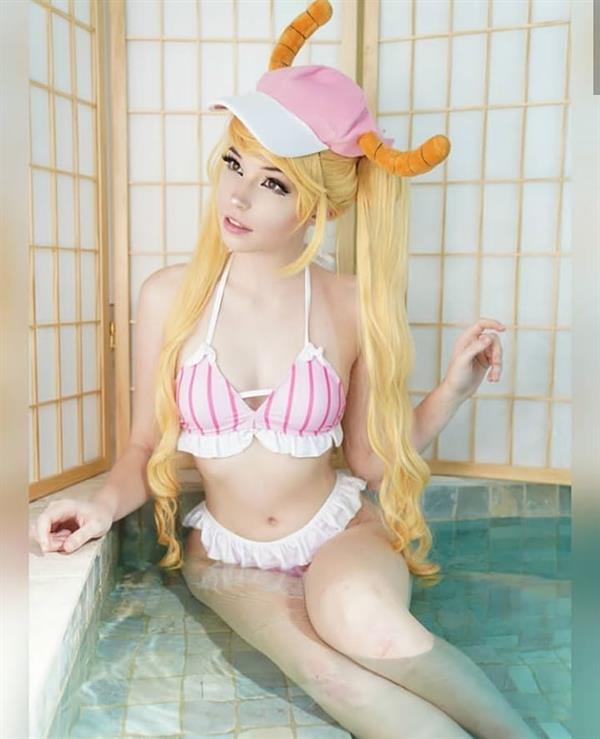 On November 20, 2020, Delphine's YouTube channel was terminated without warning "due to multiple or severe violations of YouTube's policy on nudity or sexual content".  This termination occurred "almost immediately" after Delphine's "Plushie Gun" video was removed for "violating the platform's sexual content guidelines.  Prior to this, many of her videos had been age-restricted for their adult content. Her channel had around 1.8 million subscribers and 78 million video views prior to its termination.  The termination drew criticism from both Belle and her fans, who questioned if there was a double standard between mainstream celebrities and independent content creators like Belle.  Her channel was shortly reinstated with YouTube attributing the termination to "a mistake by the review team."  Around this time, Belle started posting adult and explicit content on her Twitter account.  On December 25, 2020, she uploaded homemade hardcore porn featuring her boyfriend to her OnlyFans account.
Rumors and Controversies
In June 2019, Belle made a post on Instagram in which she promised to create a Pornhub account if the post reached 1 million likes.  Pornhub responded to the post, calling it "the best news." The post quickly earned over 1.8 million likes; as promised, Belle created a Pornhub account, to which she uploaded 12 videos.  The videos were all troll videos that featured misleading titles and thumbnails and were not sexually explicit. Each of the videos received poor like-to-dislike ratios, ranging between 66% and 77% dislikes.  Pornhub Insights published a statistics report detailing that Belle's videos became the most disliked in the website's history. One of the videos, titled "PEWDIEPIE goes all the way INSIDE Belle Delphine", was a minute-long clip which featured "a cat ear-clad Delphine eating a picture of YouTuber PewDiePie, winking throughout."  The video drew a similarly joking response from PewDiePie.  Later in 2019, Belle was nominated for a Pornhub Award.  In December, Pornhub's annual statistics report listed Delphine as the most-searched celebrity in 2019; "Belle Delphine" was also the site's fourth-most-searched term in general during the year.
On July 1, 2019, Belle launched her online storefront, including a product dubbed "GamerGirl Bath Water".  The product was marketed as the remains of her bathwater in a jar and was priced at $30 (£24).  Belle stated that the idea for the product to sell her bathwater came from continued fan comments on her photos saying they would drink her bathwater.  Upon initially selling the product, Belle added the note: "This water is not for drinking and should only be used for sentimental purposes".  The first run of the bathwater sold out in three days. The GamerGirl Bath Water was met with controversy, media coverage, and Internet memes.  Two days after the bathwater product sold out, a website was created attempting to capitalize on its success, selling "GamerGirl Pee" for just under $10,000; this was confirmed not to be associated with Belle.  @BakeRises, a since-banned Twitter user, fabricated a headline alleging that Belle's product caused a herpes outbreak, which was debunked.  YouTube video responses also sprung up featuring individuals supposedly drinking, cooking, and vaping the bathwater.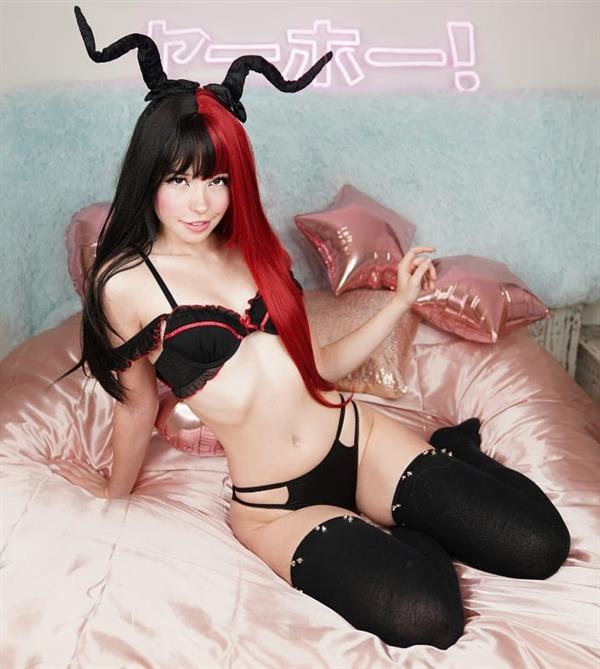 In a July 2019 interview with The Guardian, Belle stated "I'm lucky. I  can do crazy things and get to see the world react to it, and there's definitely enjoyment in that, even if it's sometimes a little scary.  I get a bigger reaction to my weirder content but I think that's only possible because I also make risqué content."  She added "I think it's been amazing and fun, but it's time to move on to new things. I have a diary next to my bed full of crazy ideas. I'm not sure what will top this, but I'm looking forward to seeing what will come next."
Facts and Trivia
Belle markets herself as a 'gamer girl', which engages with a very specific stereotype about women in gaming.  In the gaming community, there's a longstanding perception of female gamers as desperate attention-seekers who sexualize themselves to get more views and capitalize on horny dudes' desire for nerdy female counterparts.
Her association with an e-girl image has been covered in the media, with publications having cited her as influencing the e-girl aesthetic commonly found on TikTok.  Kotaku and Business Insider have described Delphine as a "peak self-aware e-girl", and as a figure that some may point to as "a symbol of the first wave of e-girl", respectively.  Her association with a gamer girl image and its tropes has also been acknowledged.
Belle has a boyfriend, who often serves as the photographer of her modeling content and chooses to remain anonymous.  He anonymously performed with her in her hardcore porn debut, which was released on her OnlyFans account in December 2020.
In 2021, Belle posted images of a staged-kidnapping fantasy shoot, which led to several Twitter users accusing her of promoting rape.  Delphine defended her post, stating "there is nothing wrong with enjoying power-play and BDSM where both people are consensual."
Media outlets have described her as an "e-girl" and a cross between an Internet troll and a performance artist.  Delphine has also been cited as an influence on the e-girl style commonly adopted by TikTok users.
Her Body Measurements
Belle stands 5 feet, 6 inches and she possesses a 33-24-34 figure.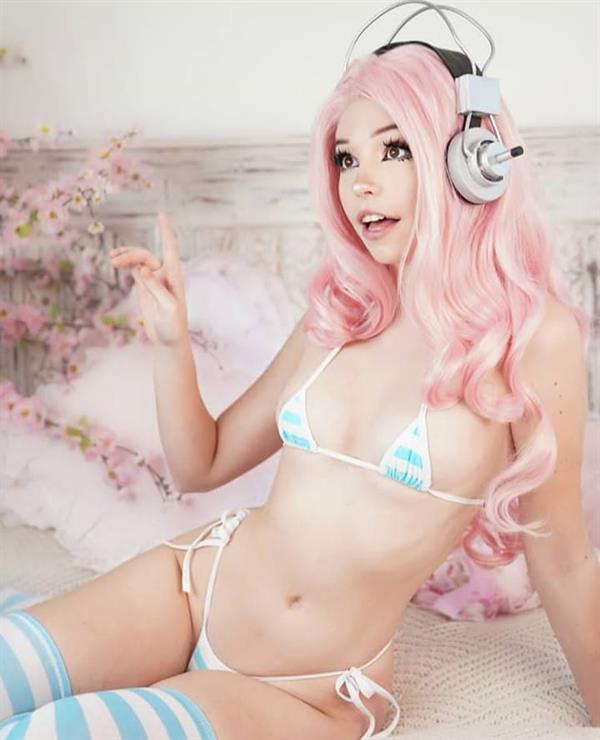 Belle Delphine Photos
Don't forget to check out our Belle Delphine page for more of her sizzling poses.
And we got a few of her nudes here that we knot you will just love.